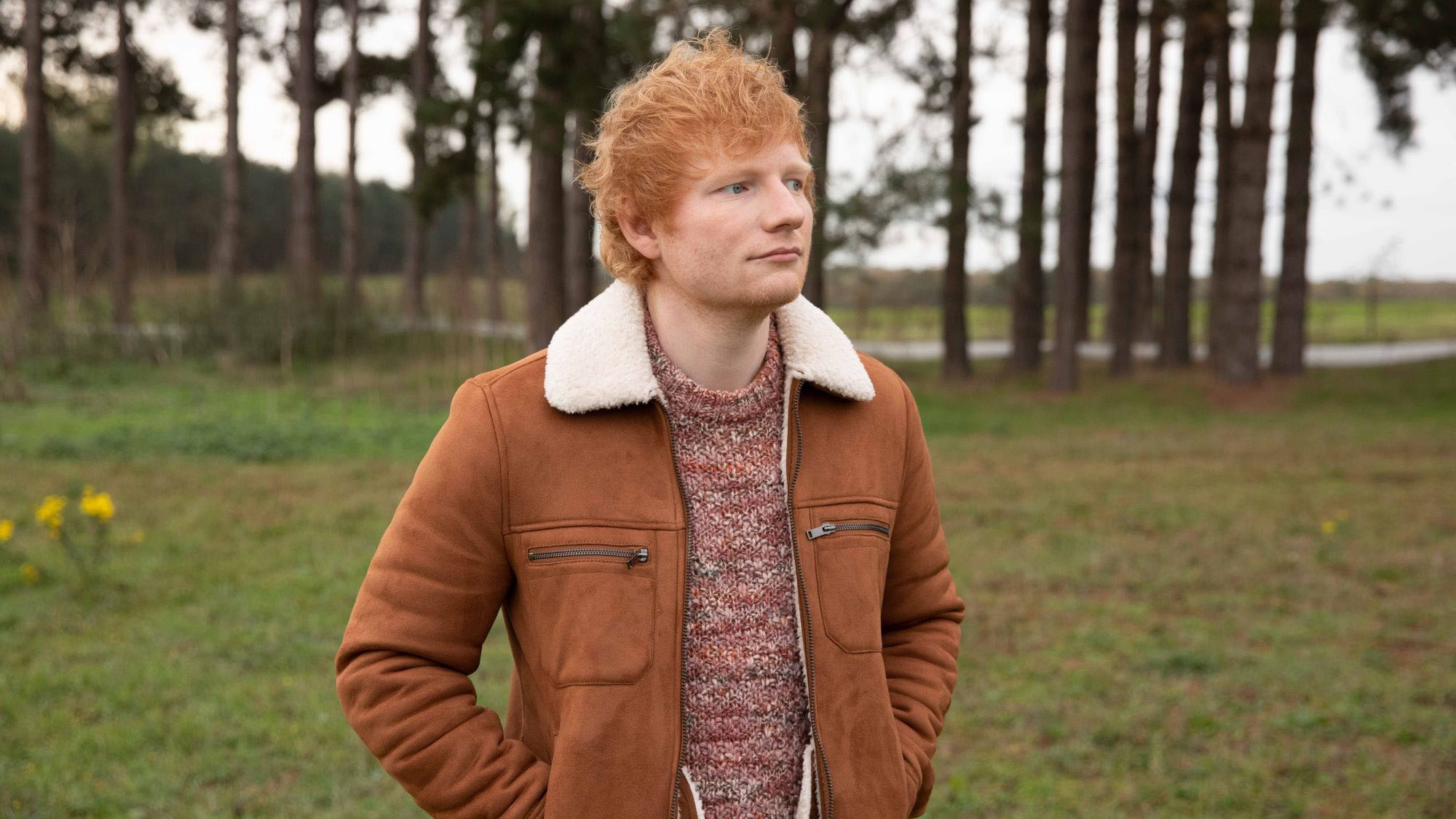 Just like the nature of life, 's new docu-series is full of juxtapositions.
One minute, the singer is savouring every with his two kids and his wife , his high school sweetheart, while living his dream by touring the world and filling the lives of millions of fans with harmonious music.
The next, he's facing the , while coping with the grief of the , the trailblazing music pioneer .
Ed isn't one to typically broadcast what goes on in his world behind closed doors, choosing in the past to pop up on when he's releasing a new album, before disappearing again from the internet.
So for the 32-year-old to open up in this way, letting cameras film some of his darkest times at all angles, is an incredibly brave thing for him to do.
Ed Sheeran: The Sum of It All is a new Disney Plus docu-series, with its name relating to the mathematical titles that the artist has given his first five studio albums: + ('Plus'), × ('Multiply'), ÷ ('Divide'), = ('Equals'), and − ('Subtract'), the last of which comes out on Friday May 5 this year.
Each episode of the four-part programme delves deep into a different aspect of his life that's affected him in the past few years – Love, Loss, Focus and Balance.
While just like Ed's work ethic, the docu-series has been carefully carved out in a controlled manner, cut up into four neat quarters to make a whole, its contents stress just how much of a messy whirlwind life can be when curveballs come flying out of nowhere.
In February 2022, when Cherry was six months' pregnant with their second child, she was diagnosed with cancer after a tumour was found in her arm, with surgery having to wait until she had given birth.
That same month, Jamal died unexpectedly at the age of 31, leaving the music scene, the scores of people who avidly followed his platform SBTV, his family and his friends in mourning.
Cherry will likely take many Ed Sheeran fans by surprise with her very candid nature due to the private nature of their relationship.
She expresses deep concern in the programme about her husband, and the fact that he hasn't taken the time he needs to really process his grief and everything else that they have been through.
But as it's made clear from the start of the docu-series, Ed is a non-stop machine, constantly hitting the go-button since his teenage years in order to make his aspirations of achieving a career in music come to fruition.
Everything comes to a head in October 2022, when the singer performs an intimate gig at London's Union Chapel.
While in the past, the stage had always been his safe space, he ends up breaking down in uncontrollable tears while speaking about Jamal's death at the secret concert, having performed songs from his new album that were inspired by his late friend.
A particularly poignant moment comes when Ed is shown making the song Eyes Closed from his fifth studio album, Subtract, which he originally started working on a few years prior, with scenes flitting between 2018 and 2022.
While the 2018 version of Ed excitedly comes up with the lyrics, buoyant in his enthusiasm for the clever wordplay about what 'sort started off as a break-up song', the 2022 version of Ed is solemn in his approach, revealing that the reworked version of the song is inspired by the impact that Jamal's death had on him.
The frequent flashes between two different periods of the musician's life, filmed just four years apart, provide a harrowing reminder of the hardships that he's faced and the way in which he's poured his heart and soul into his art as a coping mechanism.
'It's scary putting out your deepest, darkest thoughts to the world,' he acknowledges, ahead of Subtract's release.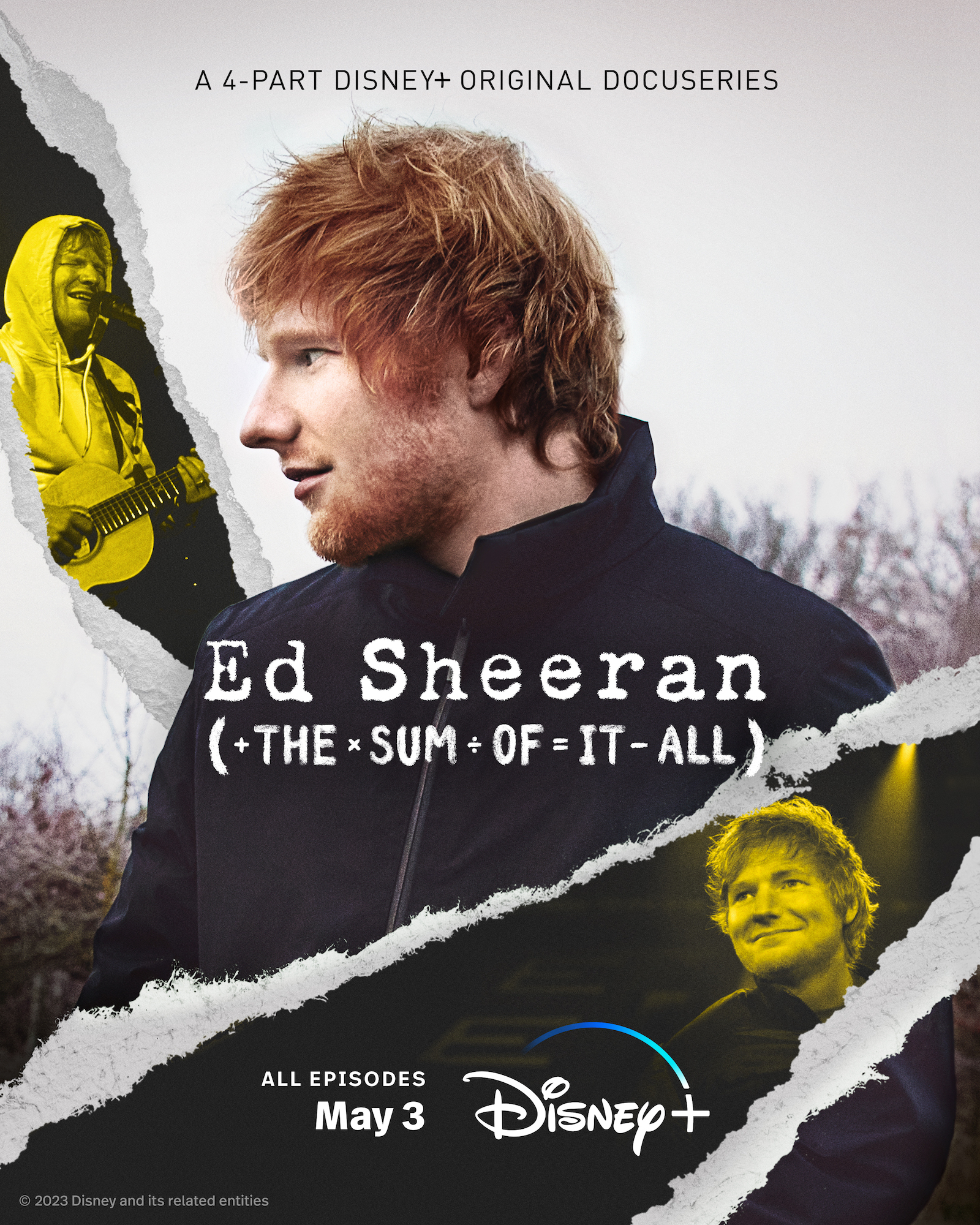 While the docu-series is a heartbreaking watch, it is also brimming with hope as well.
It's astounding to reflect upon how far Ed has come in the past decade, as he appeared to literally manifest his dreams before watching them unfold in reality.
Plus, witnessing him collaborate with fellow music legends such as his close friend Stormzy will undoubtedly delight even some of his harshest critics.
At the end of the day – when you cast aside the glitz and the glamour of being a popstar, the millions of people who have bought his records, the screaming crowds who clamour to bag tickets to his concerts across the globe – you have an artist who simply wants to make good music that connects with others, and does so time and time again.
What's your favourite Ed Sheeran song? Have your say in the comments below
Comment Now
Verdict on Ed Sheeran: The Sum of It All
Ed Sheeran: The Sum of It All is a fascinating watch on several fronts.
Firstly, when it comes to the music, watching Ed bash out the core lyrics of a song in mere minutes demonstrates just how naturally talented a songwriter he is, creating some of the biggest hits ever to come into existence with a stroke of genius.
On a personal level, it would take immense courage for anyone to allow cameras into their lives, let alone someone who's enduring emotional turmoil for all the world to see.
Hopefully this documentary will spark much-needed conversations about grief and how people cope – or are unable to cope – with their mental health when they're going through immense loss and suffering.
Passion for music and love for family are the driving forces of this programme, providing a never-before-seen insight into Ed's rollercoaster world that presents him in a whole new light.
Ed Sheeran: The Sum of It All is streaming on Disney Plus from Wednesday May 3.