enjoyed a wild night of partying with fellow A-listers and after watching the rapper perform at Rod Laver Arena in Melbourne.
Heading backstage, the unlikely trio posed for Instagram pictures that showed them indulging in life's vices alongside the artist's crew members.
Snoop, 51, had put on a show in the Australian arena on Saturday and uploaded the behind-the-scenes antics to his social media.
As they caught up, the man of the hour sat in between Ed, 32, and Russell, 58, laughing and joking while drinking from a plastic red cup.
Eagle-eyed fans also notice a jar of suspicious green herbs perched on the table that also held an array of alcoholic drinks and a collection of that rested on what appeared to be a setlist.
A video of the meeting that also surfaced on the social networking app caught Snoop puffing on a rolled cigarette and joking with the Bloodstream singer that he would be 'smoking all your weed'.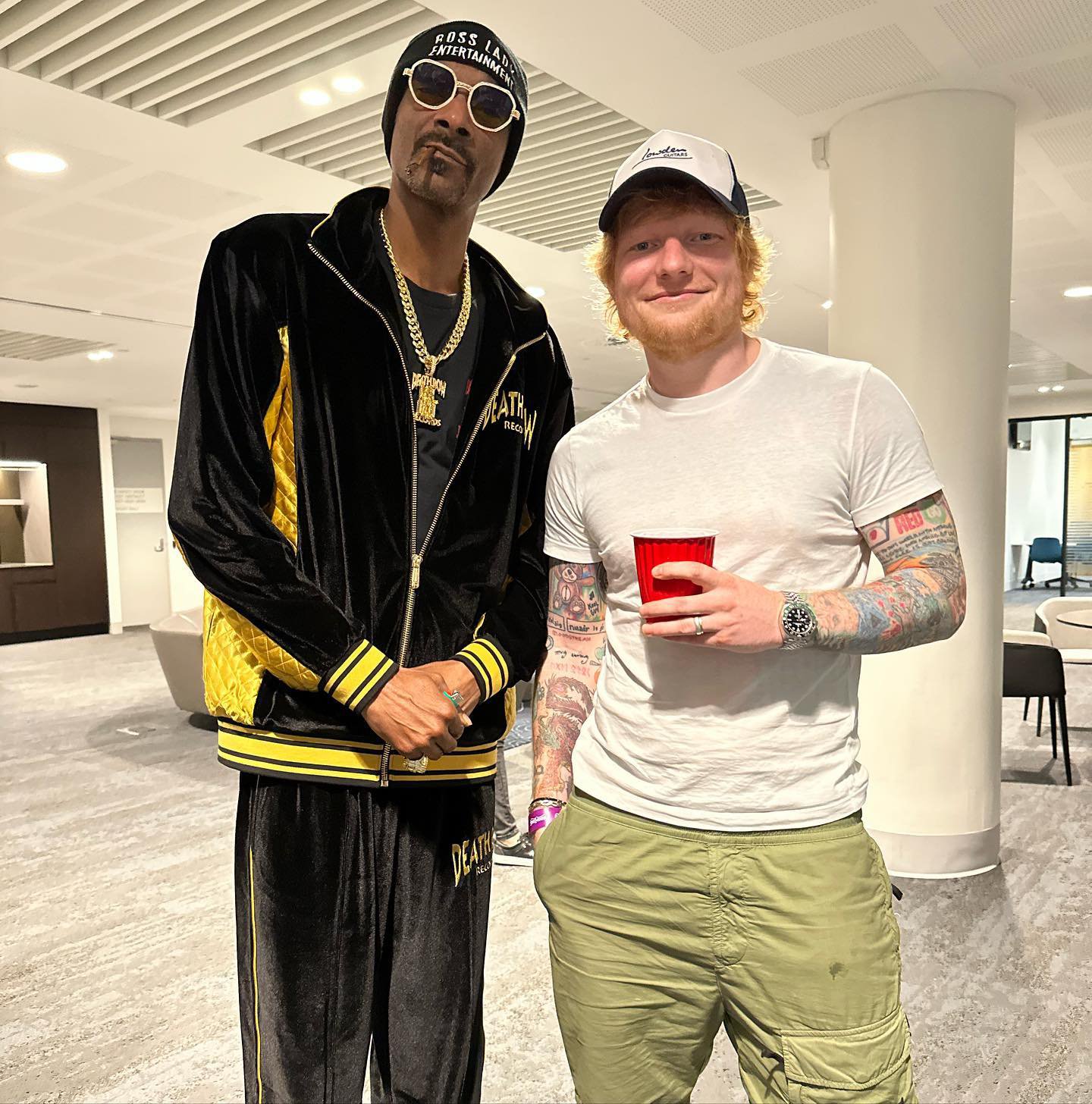 In the clip, viewers noticed the rapper gifting his guests a huge gold chain, a gesture he has been known to make in the past.
He previously honoured Jamie Foxx with the same gift when he last met the actor in person.
The surprising meet-up came after Ed announced and a subsequent to go with it. 
Subtract (-) is set to be available from May 5 and the star admitted it was his most vulnerable tracklist yet.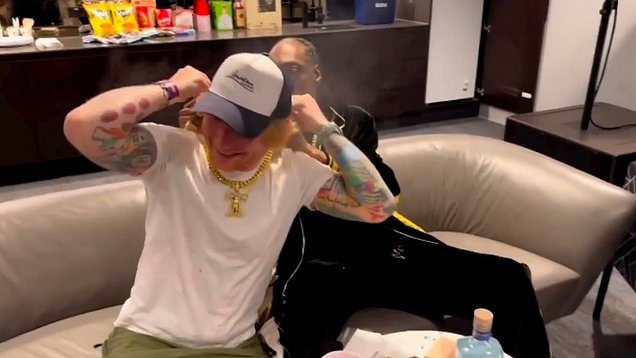 Ed revealed: 'I had been working on Subtract for a decade, trying to sculpt the perfect acoustic album, writing and recording hundreds of songs with a clear vision of what I thought it should be.
'Then at the start of 2022, a series of events changed my life, my mental health, and ultimately the way I viewed music and art.
'Writing songs is my therapy. It helps me make sense of my feelings. I wrote without thought of what the songs would be, I just wrote whatever tumbled out.
Fans can pre-order the album before 9am on Tuesday, March 7 . 
Ed Sheeran reveals pregnant wife had inoperable tumour amid release date announcement for new album Subtract
Ed Sheeran announces UK and Europe tour and it kicks off in a matter of weeks