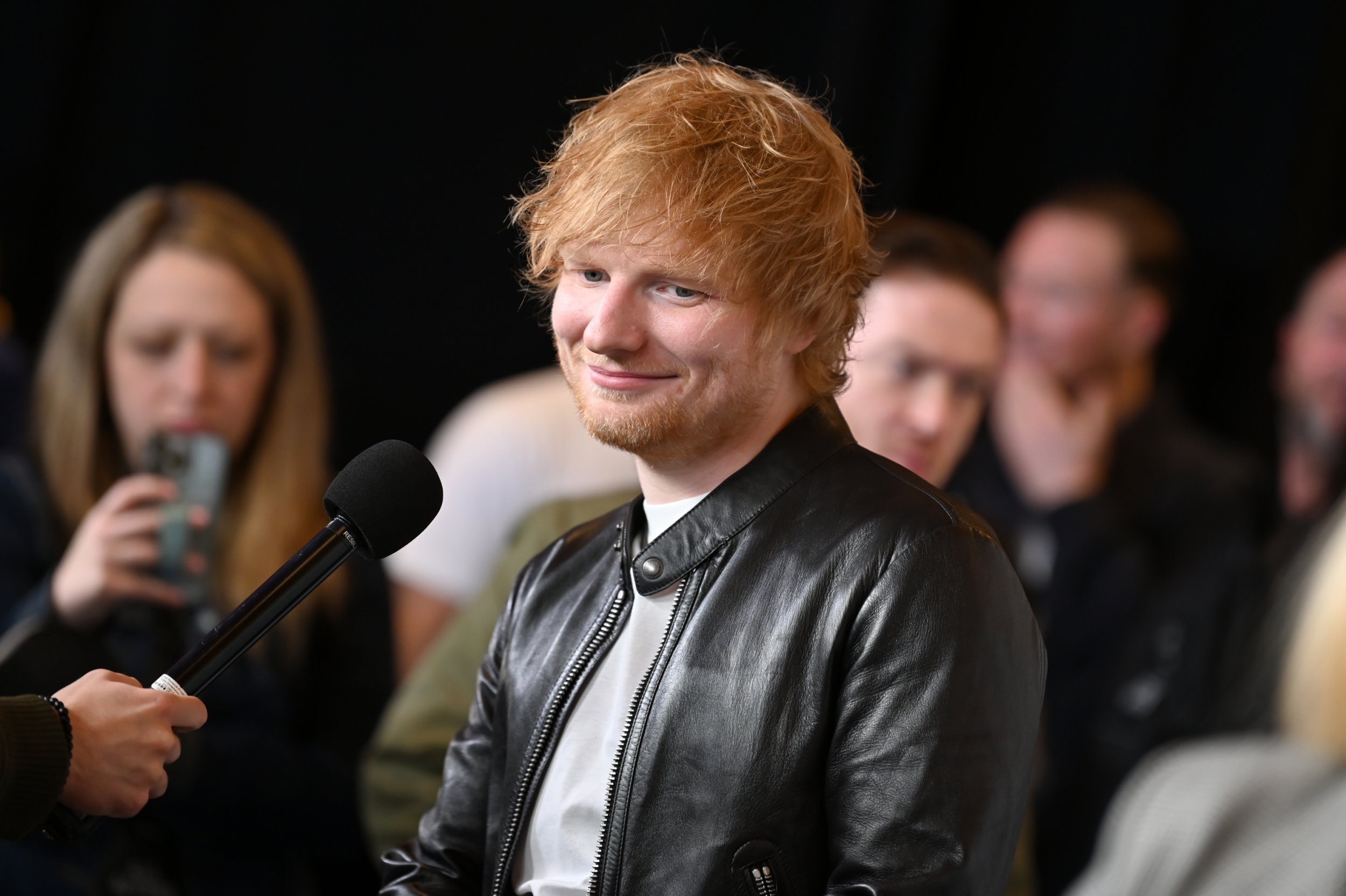 appeared in high spirits as he promoted his latest Plus docu-series, The Sum Of It All.
The of the singer's illustrious career and rise to fame, as well as his childhood and family life.
A trailer released for the upcoming documentary takes fans of a whistle-stop tour of the A-Team, 32, hitmaker's life.
Ed attended the New York premiere on Tuesday night and wore a black leather jacket, white T-shirt and black jeans.
While on the red carpet the songwriter – whose new album Subtract will be released on May 5 – posed alongside film producer Ben Winston and director David Soutar. 
Also posing for the cameras were Real Housewives of New York City star Luann de Lesseps and former Victoria Secret model Taylor Hill.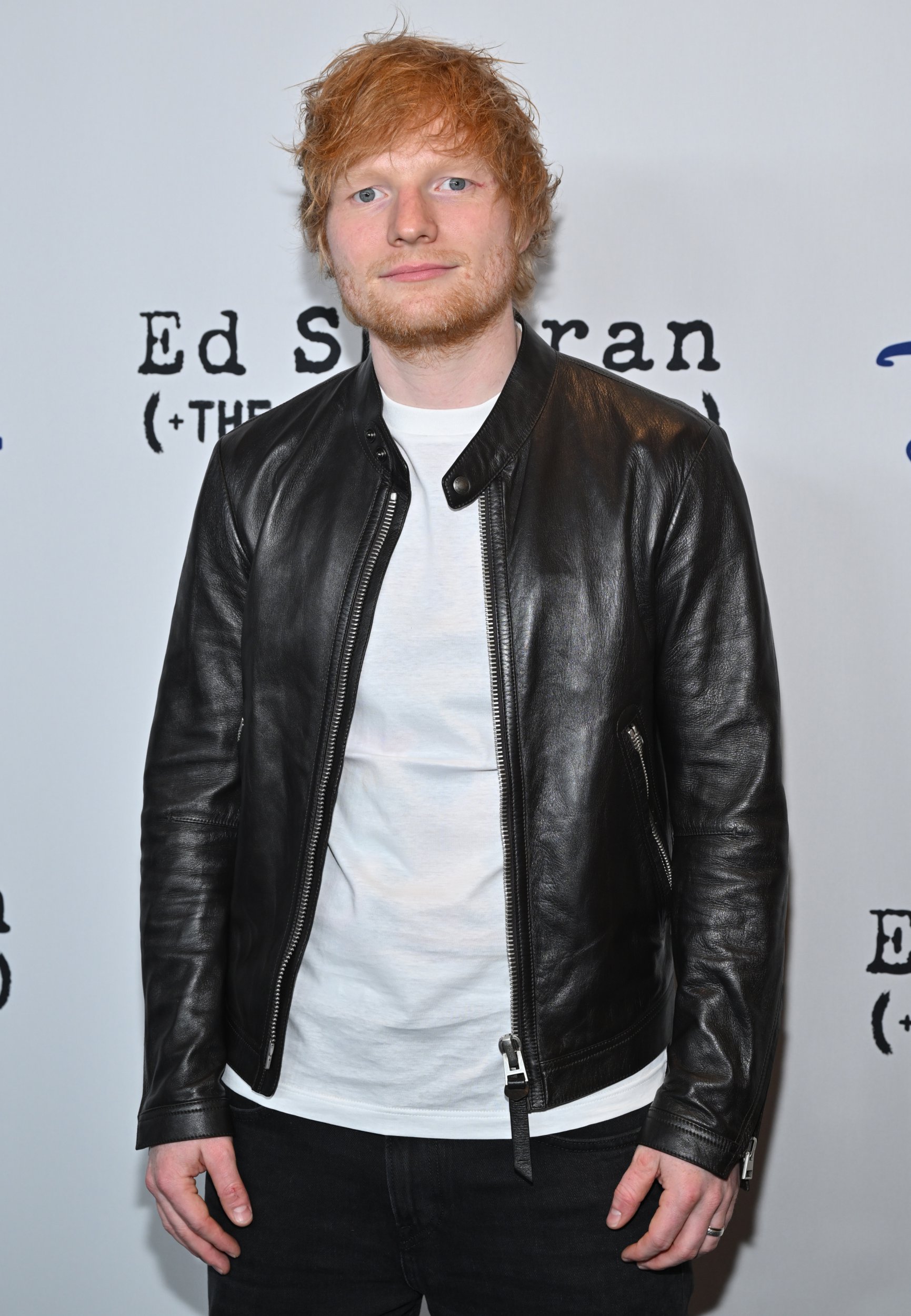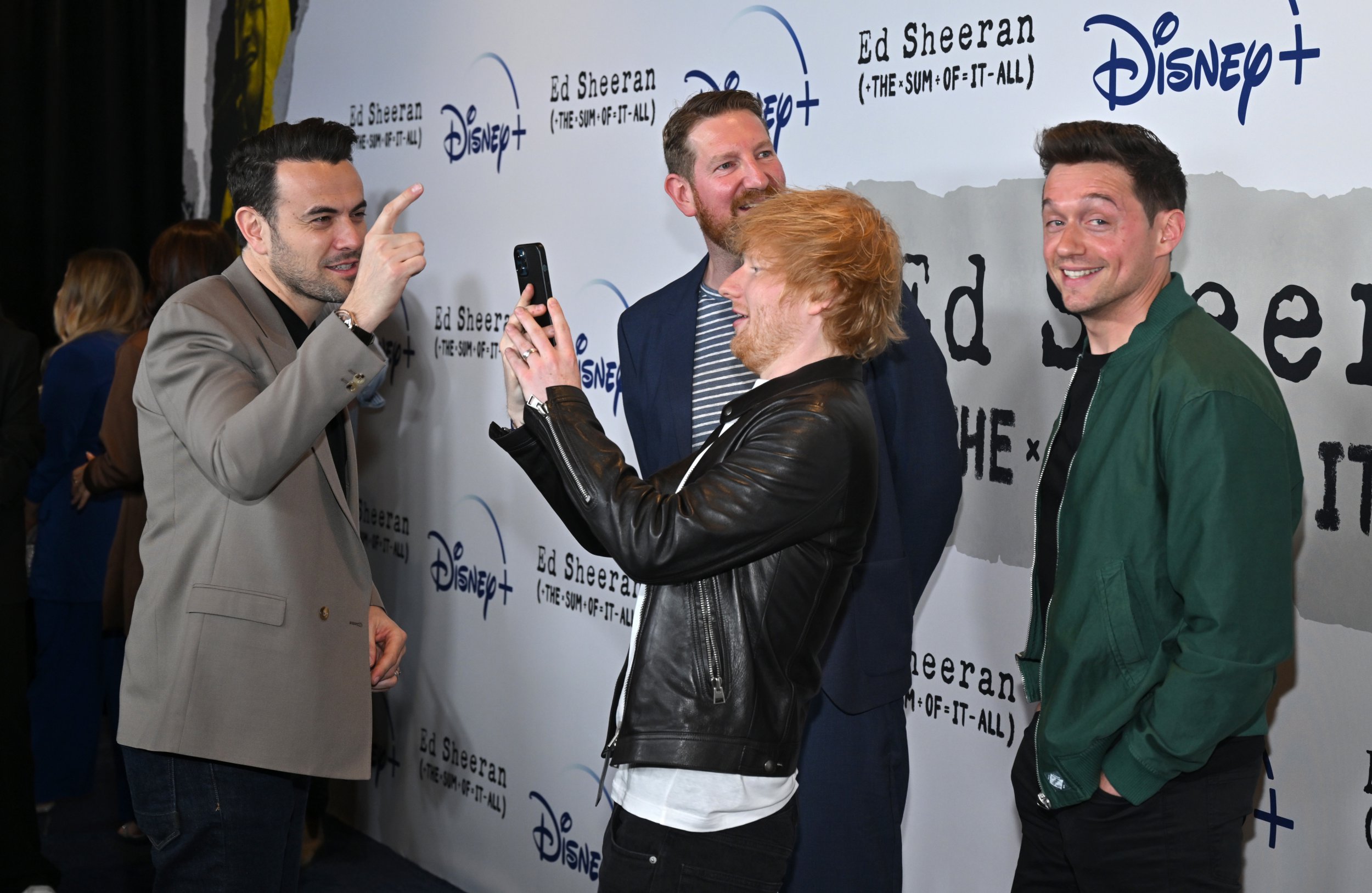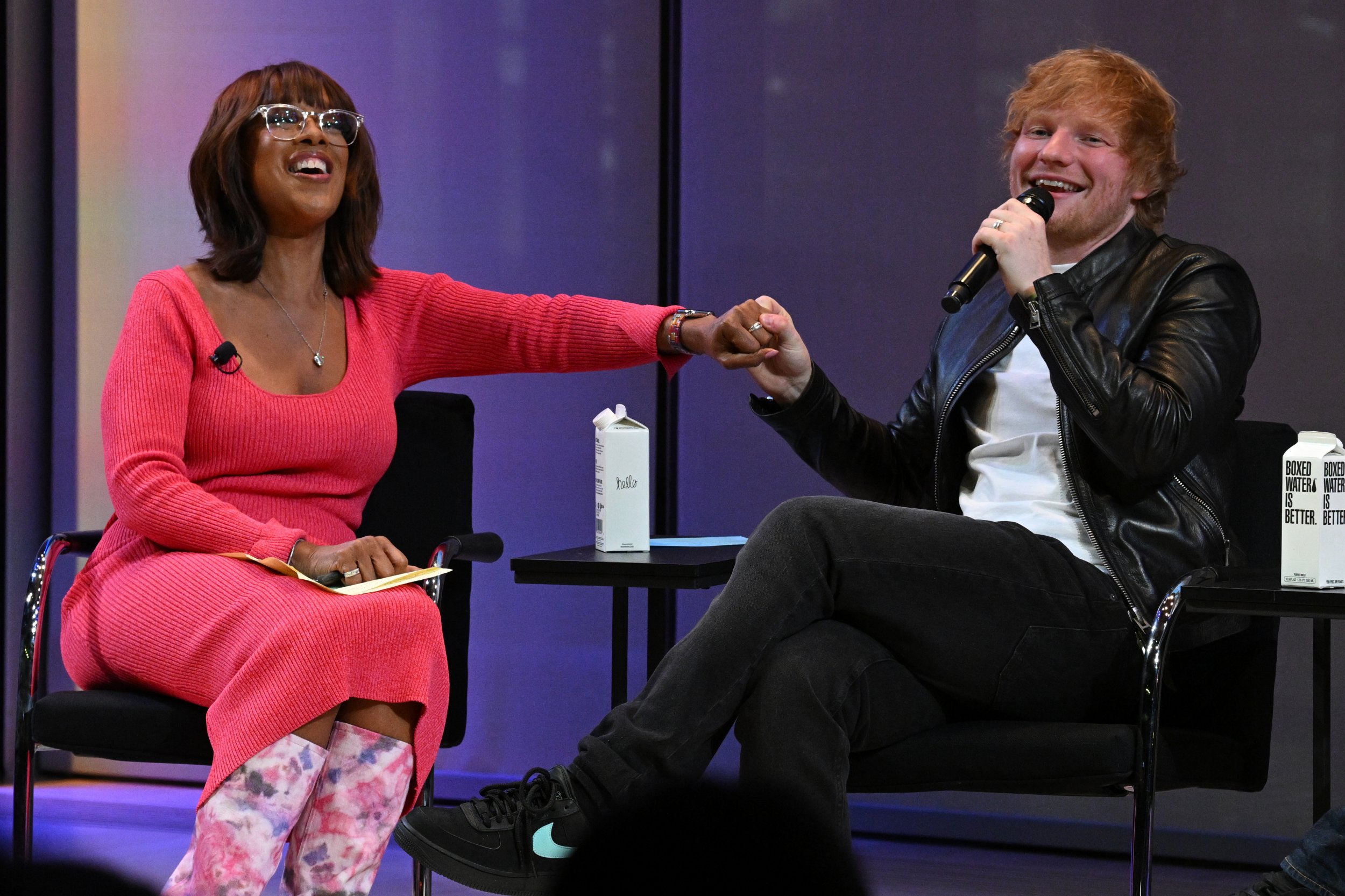 In the promo, Ed is heard saying: 'Ginger hair, really short, he stutters – that guy doesn't become a pop star.'
We then see the star in a series of onstage clips as he plays to thousands of fans, before paying tribute to SBTV founder , who died last year due to .
The series teased a lot of emotional scenes as Ed breaks down in tears as he talks about and his that led to him writing music.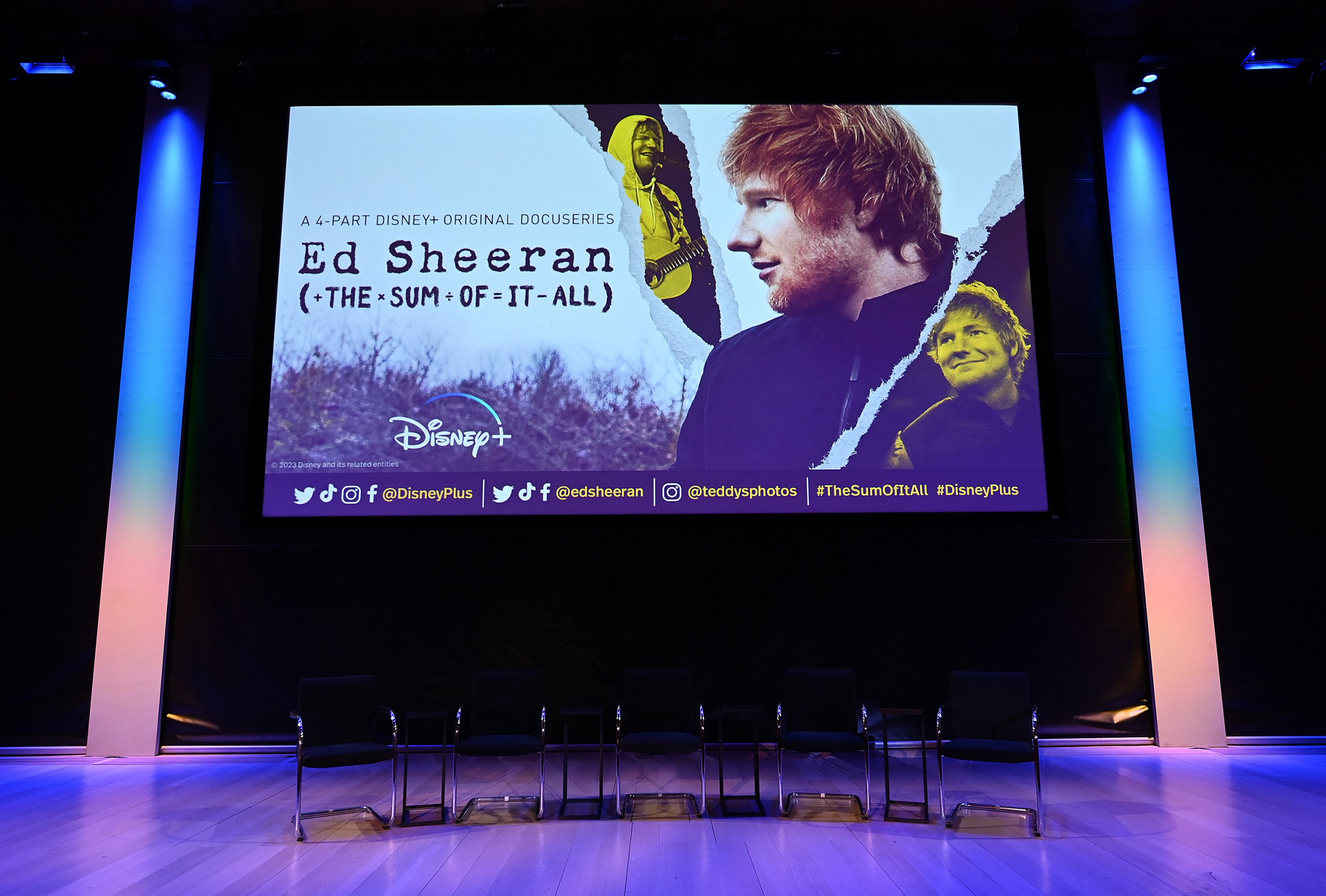 'Life is unpredictable, plans can change really quickly,' he states, over pictures of the star enjoying time with his loved ones and playing music, before the trailer ends.
Ed's premiere attendance comes after it was revealed his grandmother Anne Mary, also known as
Nancy was the source of inspiration behind the singer's hit Nancy Mulligan, one of the most personal songs from his 2017 Divide.
An obituary for his grandma said she was a 'beloved wife of the late Bill and loving mother of Jim, Bill, Peter, Chris, John, MaryAnne, Bridget and the late Sally and sister of the late Thomas, Jim, May and Peggy.'
Ed is currently embroiled in a legal battle which centres on his 2015 track Thinking Out Loud and Marvin Gaye's hit, Let's Get It On.
The musician is .
Ed Sheeran: The Sum of It All is streaming on Disney Plus from Wednesday May 3.