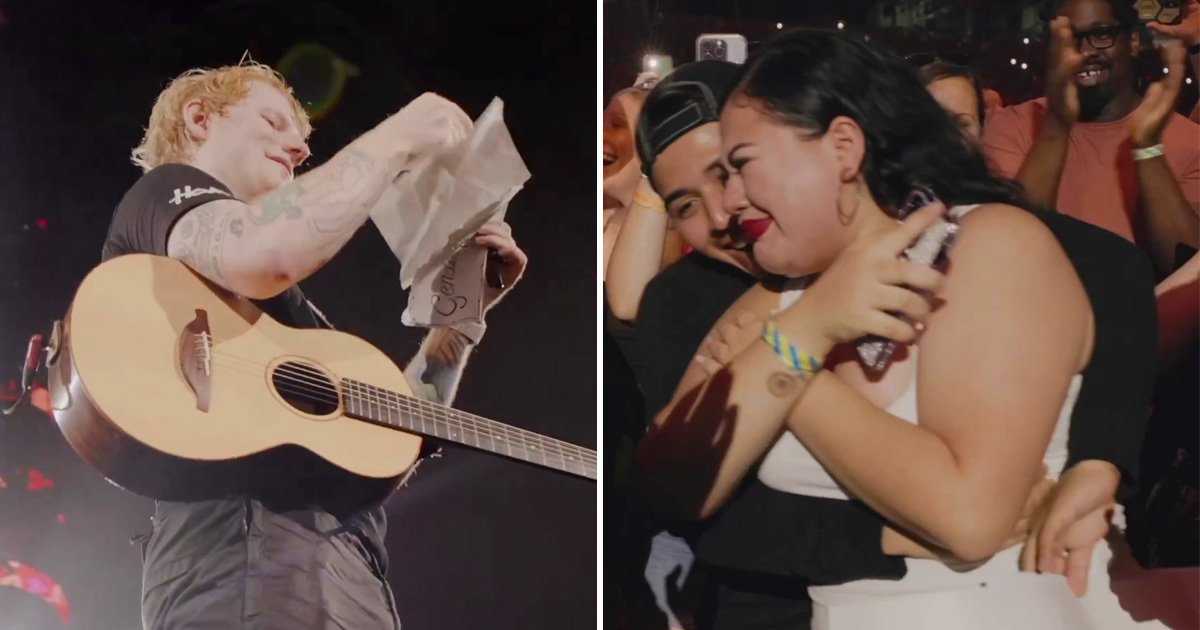 had the sweetest fan interaction at a recent gig, as he revealed the sex of one couple's unborn baby in the most Perfect (pardon the pun) way.
The Grammy-winning star, 32, was performing in Kansas City, Missouri on Saturday (August 5) when he halted the show to make the announcement.
Sharing a video of the adorable moment, Ed couldn't hide his excitement as he admitted it was his own 'first reveal'.
His camera crew also filmed the expectant parents' reaction, which was super wholesome.
'I will go back to singing Perfect, but I feel like this is the first time, sort of thing,' the Thinking Out Loud hitmaker said in the clip shared to social media.
The packed stadium built up tension with repeated 'oohs' and 'ahhs' as Ed smirked to himself while ripping open the envelope.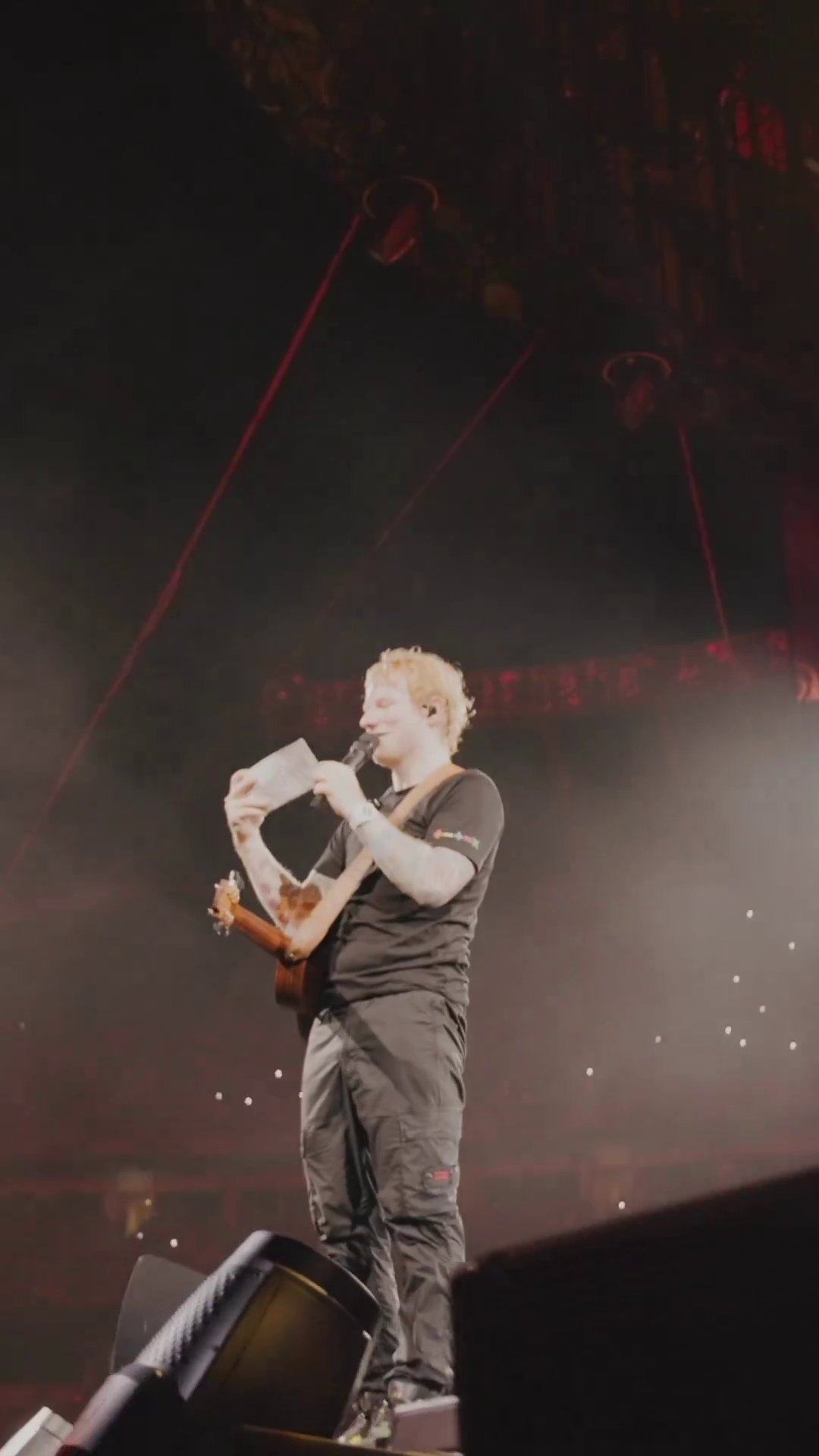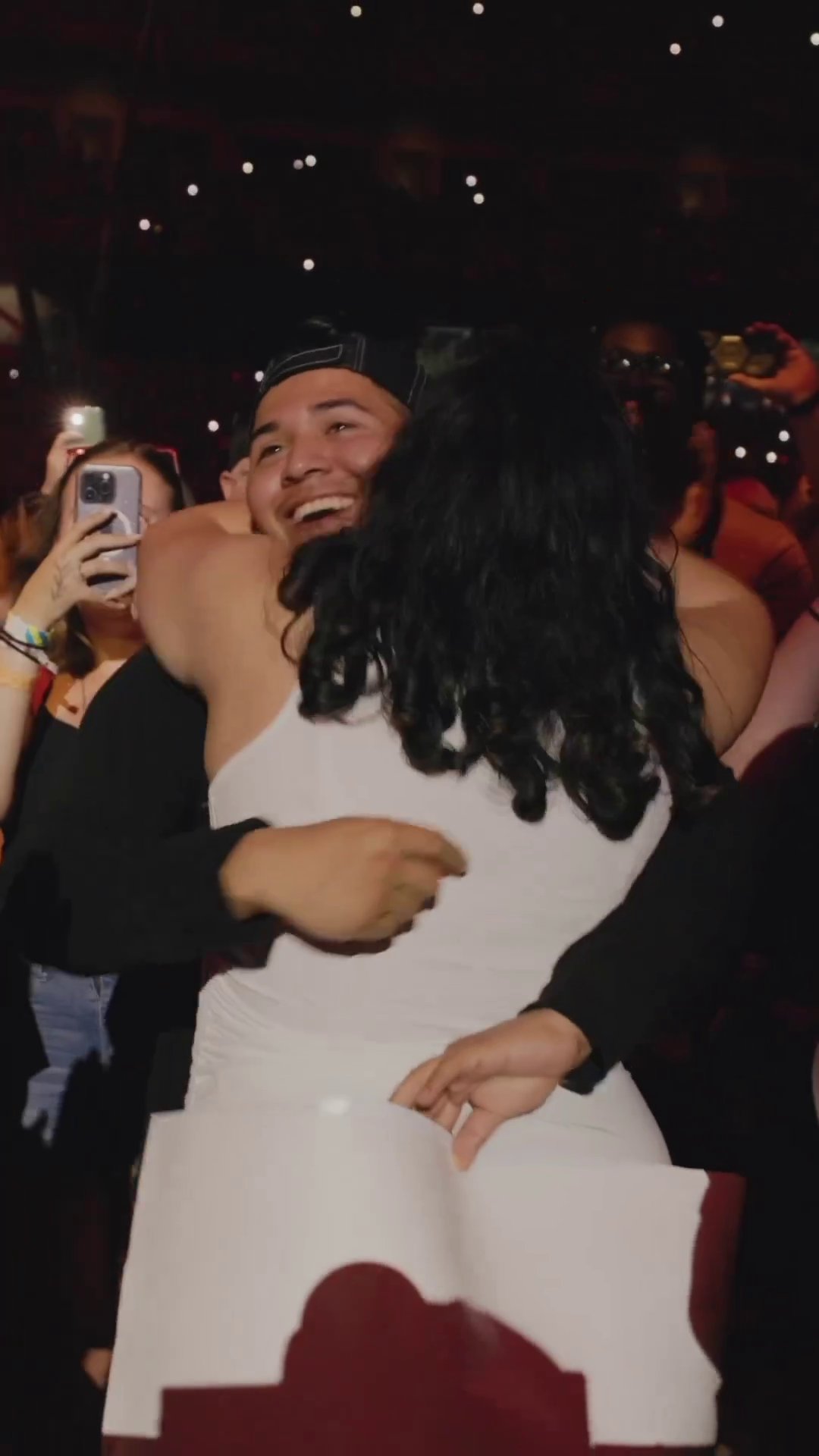 Pulling out the piece of paper, he exclaimed: 'It's a girl!'
The thousands-strong crowd burst into cheers as the camera panned to the overjoyed parents-to-be.
As the pregnant fan became visibly emotional, her partner pulled her into a hug and placed a kiss on her forehead.
Ed then congratulated the fans while reflecting on his own experiences with being a Girl Dad.
'Can I just say as a father of two daughters, it's very awesome. It's very awesome,' he told them. 'Congratulations.'
Ed shares his two little girls – Lyra Antarctica and Jupiter – with wife Cherry Seaborn, who he married in 2019.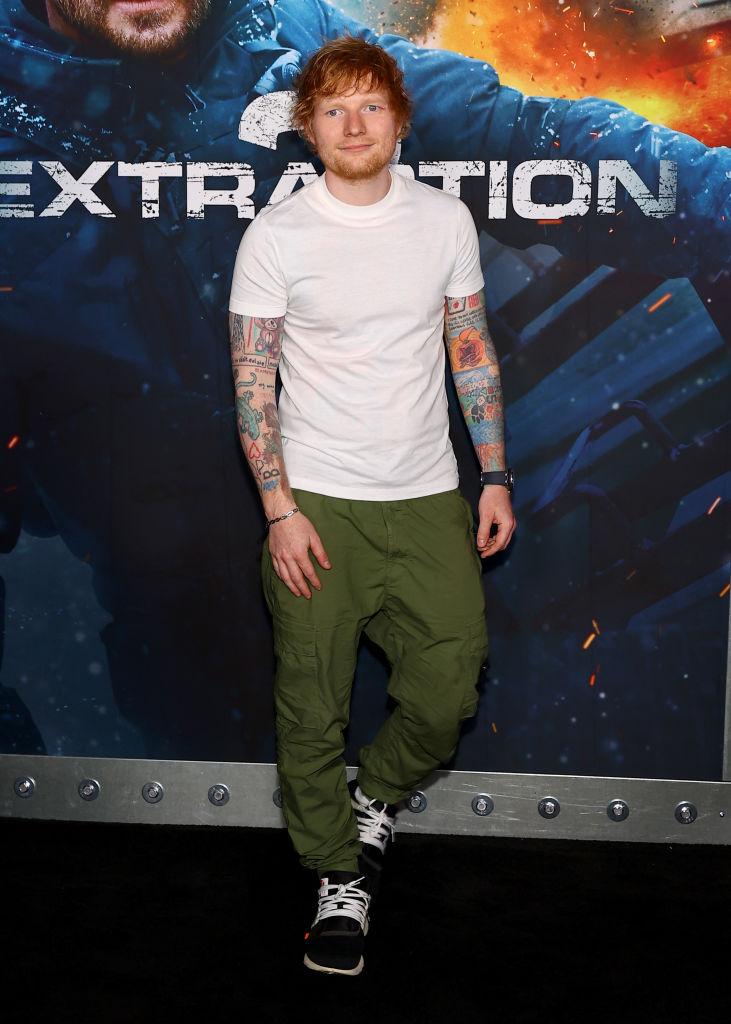 While they only started dating in 2015, the pair were classmates in secondary school, as well as childhood friends, so you could say that
On September 1, 2020, Ed announced on Instagram that Cherry had the previous week.
Then, on May 19, 2022, it was announced that had arrived, much to the surprise of fans.
Their parenting journey has been anything but smooth sailing, though.
Earlier this year, Ed broke down in tears as he reflected on
Cherry was diagnosed with a tumour last February while six months pregnant with baby number two, and was told she could only have surgery after giving birth.
Speaking in emotional scenes in The Sum of It All, Ed expressed his fears over Cherry possibly not making it.
'I don't think I'll ever get to February again and be like, "This is a great month," that was a horrible, horrible, horrible month,' said the Castle On The Hill hitmaker.
'Life hasn't moved on for me yet and I don't think it will, I think it's going to be a.' he added before turning to Cherry as his eyes watered.
He continued: 'The moment you find the worst thing has happened to someone you truly love, you feel like you're drowning and can't get out from under it,' he revealed.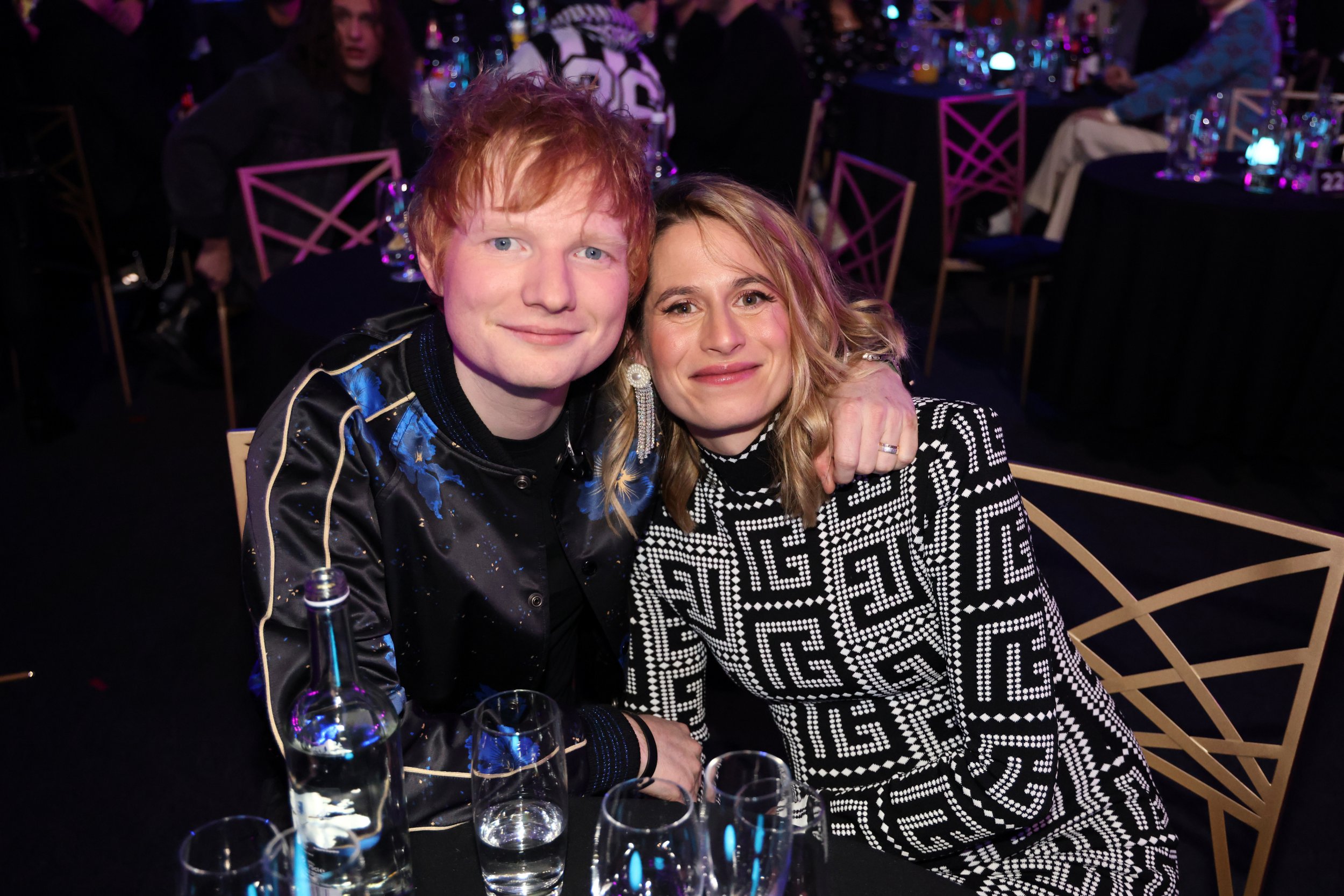 'Just from that situation, all these songs came out,' Ed said,
'It's scary putting your deepest, darkest thoughts out into the world, but I think I'm super ready to just put Subtract out and move on from it emotionally.'