'For all the little boys and girls who look like me watching tonight,' started her speech on Sunday night, while . 'This is a beacon of hope and possibilities.'
(EEAAO) actress added: 'And ladies, don't let anyone tell you you're ever past your prime!'
As a Chinese woman, I couldn't be more proud of Michelle's success.
Her win at the Academy Awards – along with the and Asian actors in general over this whole awards season so far – just proves that our stories are worth being told and the people playing these roles deserve this hard-earned recognition.
Growing up, the only representation I seemed to have of Asian people in Hollywood was that they were either geeky, meek and submissive like , or completely fetishised and seen as an object, like the Vietnamese girls in Full Metal Jacket (which birthed the phrase that would annoy and haunt Asian women across the world: 'Me love you long time').
Because I wasn't like any of these characters, I didn't feel like I fit in or could relate, so I rejected my Chinese heritage by playing down the traditions my families had. For example, I'd want my parents to cook traditional British food when my friend's came round rather than the Cantonese cooking we usually had.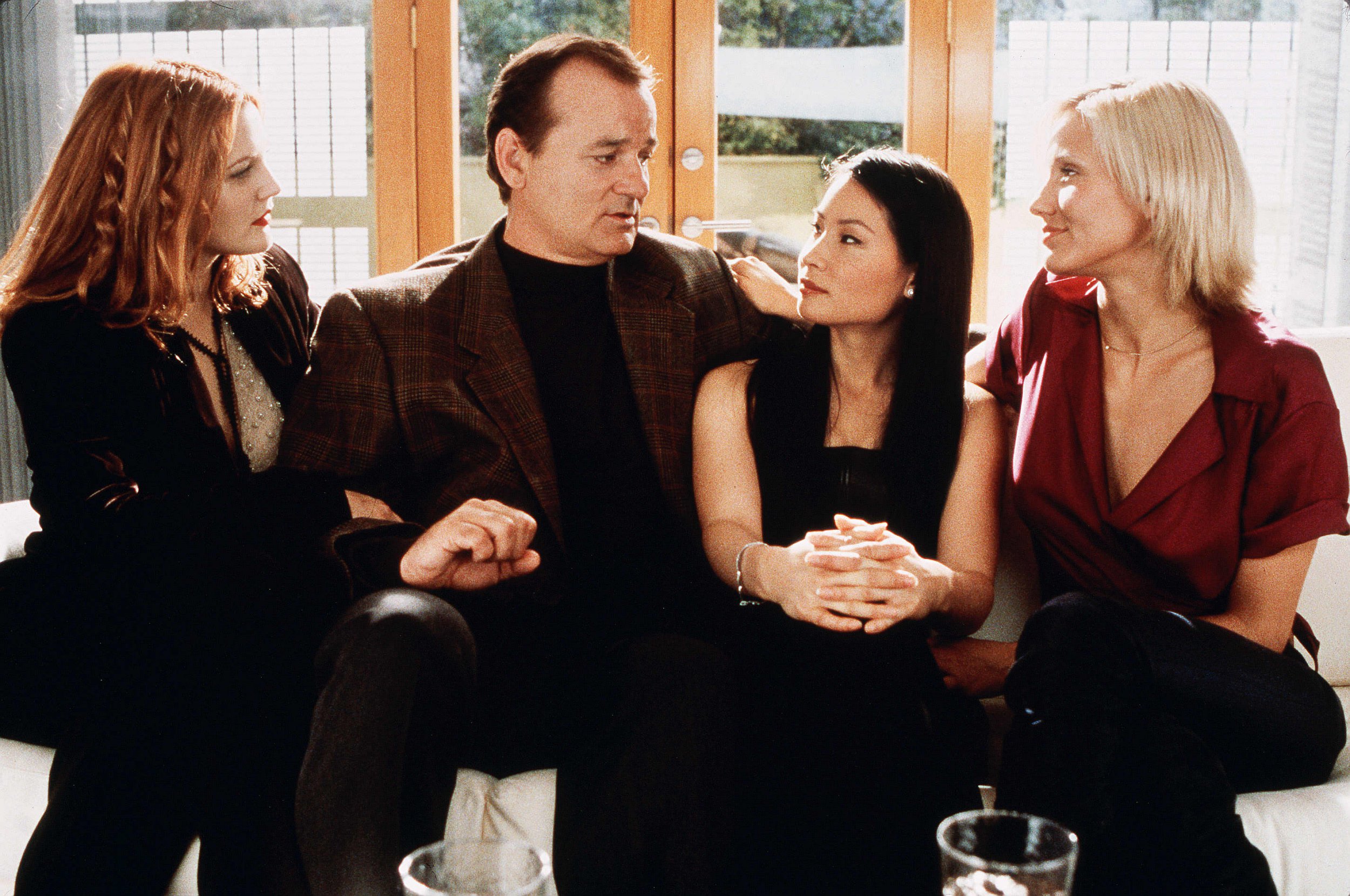 Then, when I first saw , I never wanted to be anyone more. She was sexy, kicking ass, hanging out with and .
After that, representation for Asian people was still few and far between, until things seemed to change in the last few years with the release of . I was so overjoyed to see a whole cast on the big screen who looked, sounded and had cultural touchpoints and mannerisms like me – even with small things like ending texts with 'la', which is characteristic when speaking Cantonese.
Now, as more Asian actors are deservedly getting prominent roles and being honoured by Hollywood, there's a broader landscape of who Asian people are. They're the leading man in rom-coms – like – that everyone swoons over, or they're superheroes, such as .
It's been a long journey to get to this point though.
During James Hong's SAG speech – who spoke for the EEAAO cast while picking up the award for Outstanding Performance by a Cast in a Motion Picture – James Hong talked about the first film he was in, Soldier of Fortune in 1955, which featured Clark Gable as the leading man.
He recalled the landscape for Asian actors back then, saying: 'The leading role was played by these guys with their eyes taped up like this […] because the producers said the Asians were not good enough and they are not box office.'
I immediately thought of Mickey Rooney in Breakfast at Tiffany's with his fake buck teeth and 'slanty' eyes, shouting 'Miss Golightly!' in a Chinese accent. For a film that is historically so beloved, it's always made me feel uncomfortable.
So I'm glad to see true Asian representation dominating this awards season.
EEAAO was the most nominated film at the Oscars (11 nominations) and ended up picking up seven awards, including 60-year-old Michelle Yeoh making history as the second woman of colour to win Best Actress. Ke Huy Quan also won Best Supporting Actor for his role in the film, describing his journey to get there that 'started on a boat' where he said he spent a year in a refugee camp.
'Somehow, I ended up on Hollywood's biggest stage,' he said through tears. 'They say stories like this only happen in the movies – I cannot believe it's happening to me. This is the American dream!'
At the SAG Awards alone, Everything Everywhere All At Once (EEAAO) , as Ke Huy Quan and Michelle Yeoh both became the first Asian winners in their respective categories (Best Female and Male leading role). For the same film, Stephanie Hsu was nominated for supporting actress, alongside Hong Chau for her role in The Whale – making it the first time that two Asian actresses have been nominated in the same category in SAG history.
James Hong's acceptance speech at the SAG Awards has been heralded as the speech of this year's awards season – and it's not hard to understand why. At the age of 94, he had the crowd laughing with his comic timing and applauding him for talking about his experiences of being an Asian actor in Hollywood for nearly 70 years.
Michelle Yeoh introduced him as 'our gung gung' – which is Chinese for grandad – and James gave a shout out in Cantonese for those watching in Hong Kong. Then, as he joyfully exclaimed, 'Look at us now!' while standing with his fellow Everything Everywhere All At Once cast, I was beaming with a smile that went from ear to ear.
I felt so proud that the language I speak to my own parents was being said on a Western platform in front of a global audience.
Meanwhile, at the Golden Globes, Ke Huy Quan gave a moving speech when he won Best Supporting Actor. He thanked Steven Spielberg for his first role as a child star in Indiana Jones and the Temple of Doom in 1984. He didn't have many roles after that, until over 30 years later when Daniel Kwan and Daniel Scheinert – who directed EEAAO – 'remembered that kid and they gave me an opportunity to try again'.
Michelle Yeoh also won Best Actress at the Golden Globes, which she said has been 'an amazing journey and incredible fight […] but I think it's been worth it'. She has been a star of Hong Kong cinema since the 80s and performed her own stunts in films, such as Police Story 3 with Jackie Chan.
She's even been a Bond girl, so when producers started playing music to get her to wrap up her speech, it seemed fitting that she said: 'Shut up please! I can beat you up.'
I hope these nominations, wins and iconic moments for the Asian community continue with the Emmys and Tonys later this year.
Hollywood seems to be properly recognising and giving us the platform to share the diverse range of our experiences that people like me can relate to.
It's what we truly deserve.
Do you have a story you'd like to share? Get in touch by emailing [email protected]. 
Share your views in the comments below.