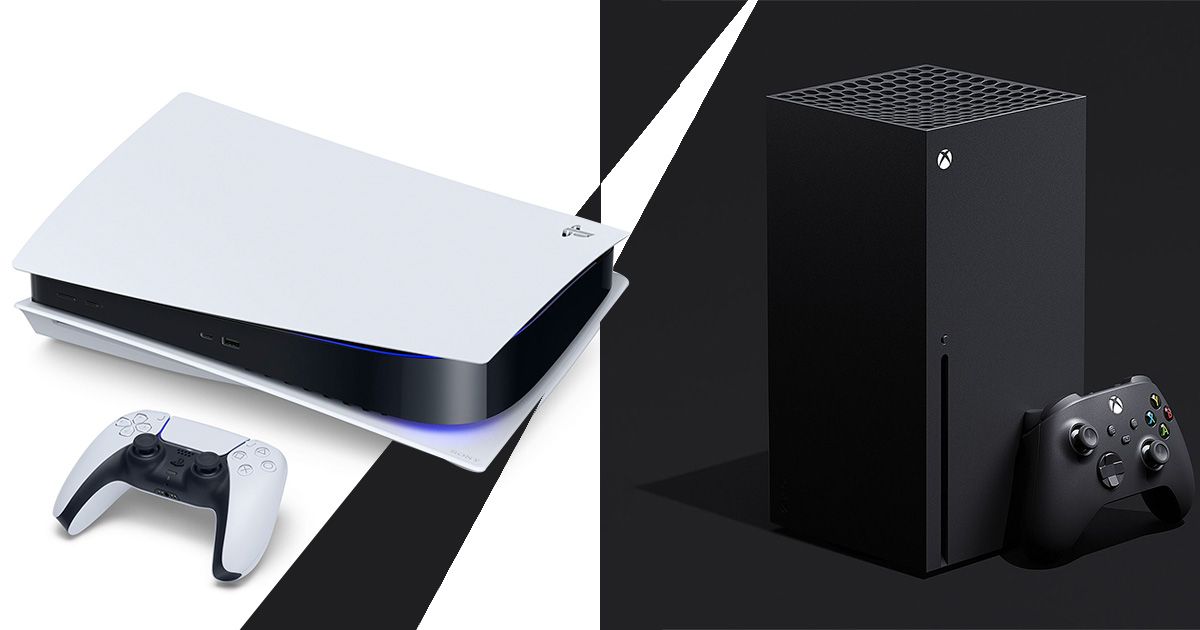 The Tuesday letters page is unimpressed by the 2023 release schedules, as one reader sticks up for Twilight Princess and The Wind Waker.
To join in with the discussions yourself email [email protected]

Gaming vision
So, I've seen the new argument from Microsoft and Activision , about how their buyout should go ahead. It says that The Last Of Us TV show being so big is 'proof' that Sony is the dominant games company and that is still the latecomer that can't really compete.
Never mind the fact that Sony has never had a video game movie or show on that level of success before, and may never again, I find these arguments disturbing on several levels. Why is it that the only answer to Sony being successful is to buy up every other part of the games industry that isn't nailed down?
Why can't Microsoft make its own successful TV show? Did someone twist their arm and force them to make the Halo one bad? And maybe if Microsoft had more single-player games they'd have something more suitable for adaptation.
Xbox has been around for over 20 years now and beyond Forza they still haven't got any iconic franchises that aren't shooters. That's on them. They've seen what Sony does and what's successful, they've had all the time in the world to create their own equivalents. And what is their big answer? To spend $69 billion buying a giant developer that… only makes shooters.
Microsoft can spend all the money they want but in my opinion they will never beat Sony because they don't have the vision to do so. Their only answers to succeeding in the games industry is technology and buying their way to success. Unless they learn to think bigger and better they'll always be in last place.
Gornish

The definition of insanity
Yikes, so with that's two games in the 'survival horror renaissance' now and they've both done worse than expected (I'm not going to call them flops, but they weren't exactly massive hits either). I'm not really sure what EA expected from Dead Space though. The original was never that big a seller and yet they seem to have convinced themselves that it's some beloved cult classic, which I can't say has ever seemed accurate to me.
Hopefully Resident Evil 4 remake will be big but I have grave doubts about Silent Hill and the rest. Silent Hill also was never that big, so I'm not sure what Konami are thinking has changed. What was that quote about repeating the same thing over and over again and expecting a different result?
Focus

Top three
Zelda: Twilight Princess and The Wind Waker happen to be in my top five games of all time, with the latter actually placing number one. I completely acknowledge that the reader's letter is an opinion but, just in case nobody is their corner, those two games absolutely shaped a huge part of my video game life. I wouldn't love and admire games if not for those two.
They mentioned The Wind Waker's gorgeous graphics but they failed to acknowledge all of the glorious jokes and classic Nintendo humour you don't see in games anymore. For example, look at the Nintendo Gallery in The Wind Waker. You have the ability use your camera and take pictures of every single creature and character in the game and have Carlov make figurines for them, as well as provide descriptions. I have never seen such a meticulous side quest in another Nintendo game before.
They put way more effort and thought into this game than most game developers put into other games. The soundtrack is also my all-time favourite soundtrack in a game, which is saying a lot. I absolutely adore soundtracks in games. There is no video game music that makes me feel more motivated, excited, and happy than The Wind Waker's soundtrack. Koji Kondo is a mastermind and should be more celebrated than that pompous Jeremy Soule (who is also amazing).
Twilight Princess is also an absolutely amazing game, also because of its graphics and soundtrack but also because it's dungeons were far more superior than many dungeons from other Zelda games. They weren't so straightforward as most dungeons usually are and the new characters the game introduced were exceptionally unique.
I will say that Skyward Sword isn't in my top Zelda games, but that's mostly because of its release on the Wii first. Since it's been made for the Switch now, it's much more user friendly and I can definitely appreciate the story a lot more. If I had to choose my least favourite Zelda games, it would be as follows: Four Swords, Tri-Force Heroes, and The Adventure Of Link. No way would The Wind Waker end up anywhere near the bottom.
Anon

E-mail your comments to: [email protected]

Mixed messages
So we're celebrating the most powerful Xbox console running a PlayStation 2 game? isn't it about time we stopped talking about hardware altogether?
Do we really need another hi-res car game or dull Assassin's Creed identi-release? The two best car games ever made – Sega Rally 2 (Xbox 360) and Excite Truck (Wii) had little to do with power. Art isn't about frame rate or resolution. Dull suits at Microsoft want you to feel photorealism is important. It's not.
A more powerful Switch won't make the games better. It's Nintendo's genius coders and its Disney standard artists that ensure their games burst with excitement. 4K graphics simply make bad developers, with lesser ability and creative imagination, look slightly worse.
Playing PlayStation VR at present. Yes, it's quite low res, as is the Nintendo DS (even 3DS – my favourite console of all time) but it's the implementation, the feeling, the timing, the immersion that makes it work. I'm actually hugely impressed with first gen PlayStation VR all round and it's got little to do with fidelity or realism.
will sargent
GC: We're confused as to what point you're making here. Hi-Fi Rush isn't photorealistic, surely that was obvious from the screenshots and videos? The comparison with PlayStation 2 era games was in terms of imagination and scale.

Blame game
Is anyone else just getting sick and tired of hearing from Phil Spencer and all his empty words and corporate doublespeak? Suddenly I have a new appreciation for Sony and their decision to just not say anything until they've got something to say.
He's not even talking about Activision Blizzard and it still comes across as incredibly. He says 'we' made some mistakes with Halo Infinite? 343 had six years to make that game and they couldn't have messed things up harder if they tried.
I agree it seems primarily like a management issue though, since surely they must have enough people and money. So doesn't that means it's Spencer's fault, not the developers?
Cordite

Negativity Rush
I think Hi-Fi Rush might be the perfect way to launch a video game, whilst justifying the existence of Game Pass. If you look at this shadow drop cynically it's easy to conclude it's a low level game which didn't deserve any fanfare. However, by launching it as a complete surprise it avoided any of the discourse from gamers and the gaming media.
There were no negative articles written, no gamers criticising graphics on Twitter, and perhaps most importantly: no release date delays! Without expectations or the media telling you why you should or shouldn't be excited about a game, this approach of finding out for yourself is quite refreshing.
I'm not suggesting all games should launch this way, getting hyped for big titles is part of the fun and completely necessary. But there's fewer genuine surprises in gaming, so I'm hoping Hi-Fi Rush sets a precedent for subscription services like Game Pass. We've seen how High On Life blew up on Game Pass and I can imagine the reception will be similar for Hi-Fi Rush – all because it has that element of discovery without the baggage of hype.
I'm now hopeful the Starfield Developer_Direct will coincide with its release date. I'm being overly optimistic but there's no denying it would be a great way to launch the game.
Anon

Acting skills
To me the Super Mario Bros. Movie demonstrates one of the key problems with Western animation: voice-acting is a very specific skill and ordinary actors don't usually have it. It's just stunt casting and all they do is turn up and talk in their normal voice, and I doubt they're even asked to do anything different.
In an ideal world all the characters would be played by professional voice actors, whether they're the ones from the games or not, not Seth Rogan and whoever turning up for a pay cheque. If you ask me Chris Pratt is actually doing a pretty good job, but then he's done quite a bit of voice-acting himself, from the Lego movies.
Loke

Silver linings
Looking through the release list for 2023 and I'm afraid to say there isn't an awful lot on there that appeals to me. I'm not too worried 'cos I've got a bit of a back catalogue on my hard drive for first time playthrough and plenty of retro games that I replay from time to time. I've just had a bit of a retro session these last couple of weeks, mainly OG Xbox Splinter Cell (still as good as ever), Final Fantasy 7, and now GoldenEye 007 has been re-released. Loving that one!
And yes, gameplay over graphics every time. Graphics are the icing on the cake, but it's the gameplay that keeps me coming back to these older classics every now and then. A smooth frame rate is a big plus nowadays, though.
2023 is the silver anniversary of my favourite year in gaming. A lot of great games turning 25 in the next 11 months. Back then, it seemed like I had shed loads of games to look forward to. I'd be buying a new game on release day every two or three weeks. These days, I hardly buy anything on day one. Last year the only two games I bought new on day one were Sniper Elite 5 and WRC Generations. This year the only games I'm looking forward to for a first day buy are the Resident Evil 4 remake, the new WRC game from Codemasters, and Forza Motorsport.
I still play on consoles as much as I ever did so I wouldn't say I'm getting fatigued with the hobby. Thankfully there's a massive catalogue of games available to keep me going. It's just a bit worrying that there isn't a few more games that I'm eagerly anticipating for the rest of 2023.
Looking on the bright side, though, the money I've saved in the last few months due to a lack of day one games that appealed to me will go towards my astronomical, exorbitant, rip-off energy bills that are due to drop through my letterbox sometime in the next few weeks. Every cloud, etc.
Paul C.
Currently playing: GoldenEye 007, Forza Horizon 4, Resident Evil 2 remake.

Inbox also-rans
When you review the new Star Wars game by Respawn please check the loading times. It was game breaking on the first one on PlayStation 4.
TommyFatFingers
GC: Okay, but Survivor isn't on PlayStation 4, so loading shouldn't be a problem.
You called Hi-Fi Rush the best Xbox Series X exclusive, but as it's also on PC let's call it… the best Microsoft exclusive, hmm?
Henry
GC: Hi-Fi Rush is great, but we don't think many people would call it the best game Microsoft has ever published.

This week's Hot Topic
This weekend's Inbox will announce the results of the 2022 Reader's Top 20 of the Year. As usual, you've got all week to get in your votes, before we tally them all up for the final reveal.
There are no restrictions on what you can vote for, other than that they must have been released new in the UK during 2022. Otherwise, just let us know your top three favourites of the year and ideally send us some explanation for why you liked them.
What did you think of 2022 in general and how do you think it compares to other recent years in gaming? Also, which publishers and consoles do you feel had the best 12 months?

E-mail your comments to: [email protected]

The small print
New Inbox updates appear every weekday morning, with special Hot Topic Inboxes at the weekend. Readers' letters are used on merit and may be edited for length and content.
You can also submit your own 500 to 600-word Reader's Feature at any time via email or our , which if used will be shown in the next available weekend slot.
You can also leave your comments below and don't forget to .
Follow Metro Gaming on and email us at [email protected]
To submit Inbox letters and Reader's Features more easily, without the need to send an email, just use our .
For more stories like this, .