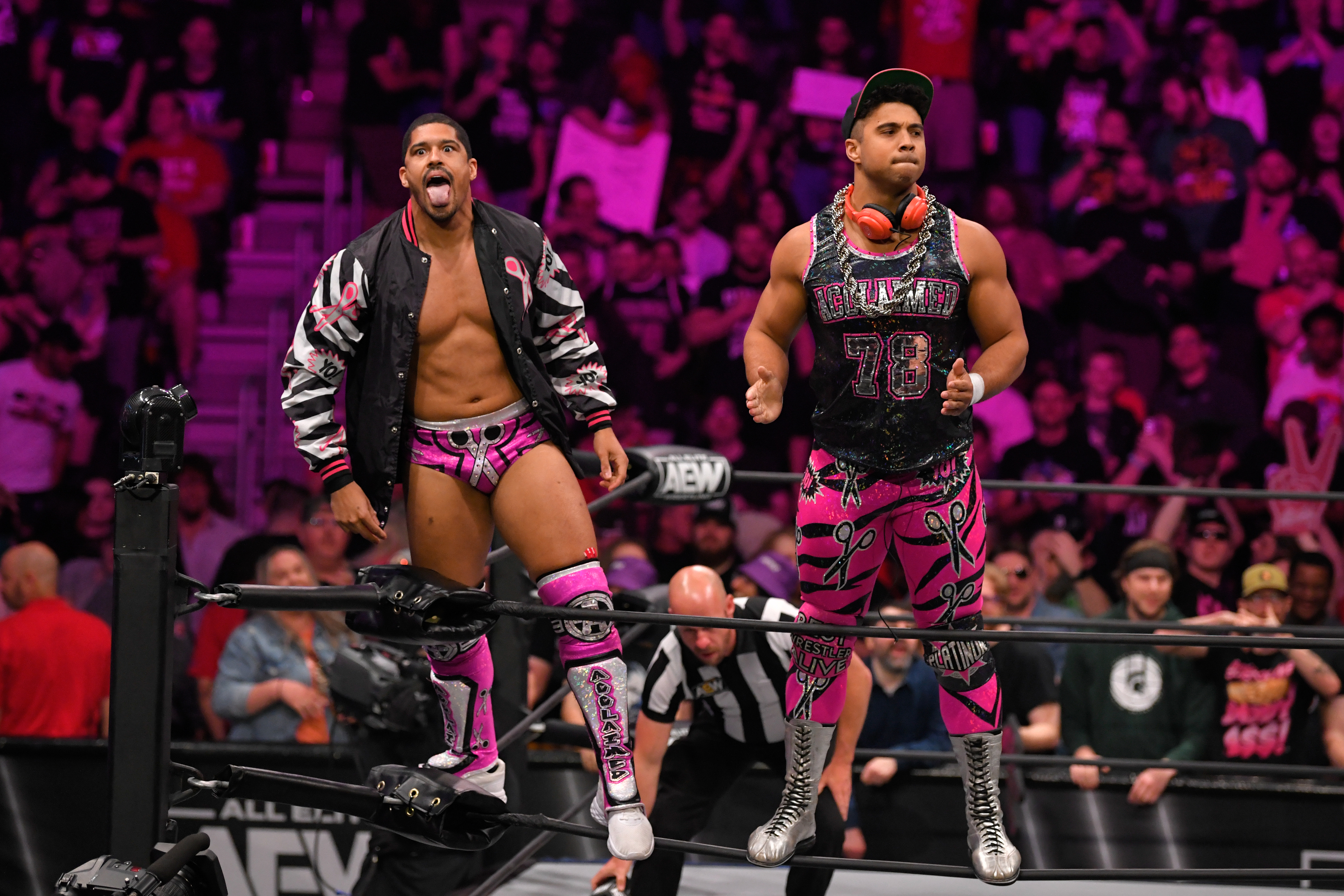 Anthony Bowens and Max Caster promised the 'biggest scissor party on earth' and they delivered under the Stadium arch at AEW All In .
Everybody loves The Acclaimed, and – who is the first gay titleholder in All Elite Wrestling history after claiming tag gold with Caster in 2022 – added to his already rich legacy.
The duo teamed up with legend Billy Gunn as he reprised his Bad Ass persona as they challenged House of Black.
The pink-clad trio emerged triumphed in a highly entertaining match, and Bowens got the mic after the bell to share a sweet message to their mentor.
He said: 'We told you two months ago we were going to bring you back to the top and put the gold you deserve around your waist. And here it is.'
He handed the gold over, but there still more business to be done as The Acclaimed wanted to make good on a promise involving their signature 'scissor' hand gesture.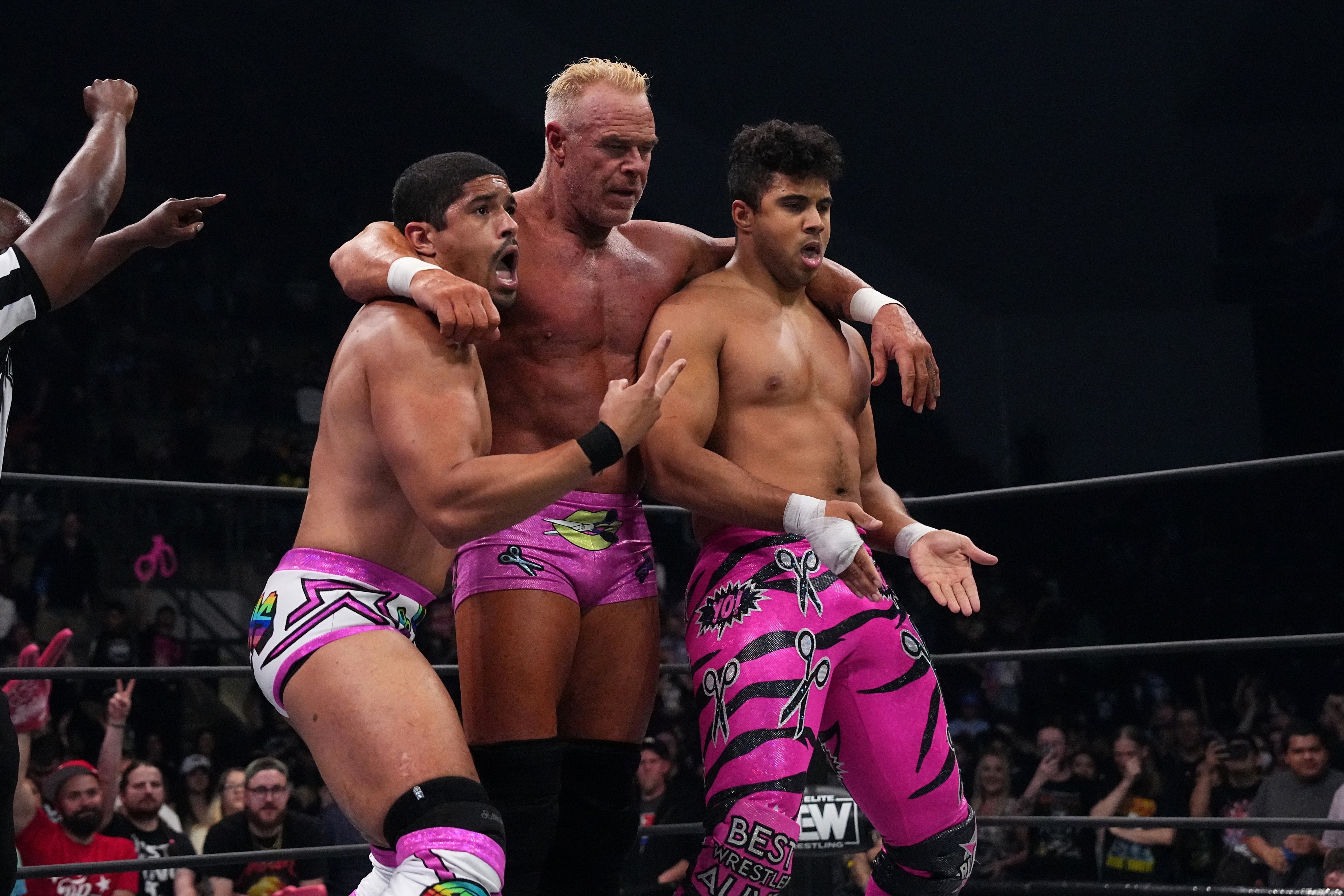 'One last thing. I know you came here as the Bad Ass, but we promised 81,000 people the biggest scissor party on Earth,' he shouted. 'So Wembley, throw those scissors up! Get loud! Welcome to the party! Now, scissor me Daddy Ass!'
It's , while others waved handmade scissor signs and trademark foam fingers to add to the electric atmosphere.
It was another powerful moment for Bowens, who made waves during Pride Month this year as he proudly declaring his sexuality in the middle of the squared circle.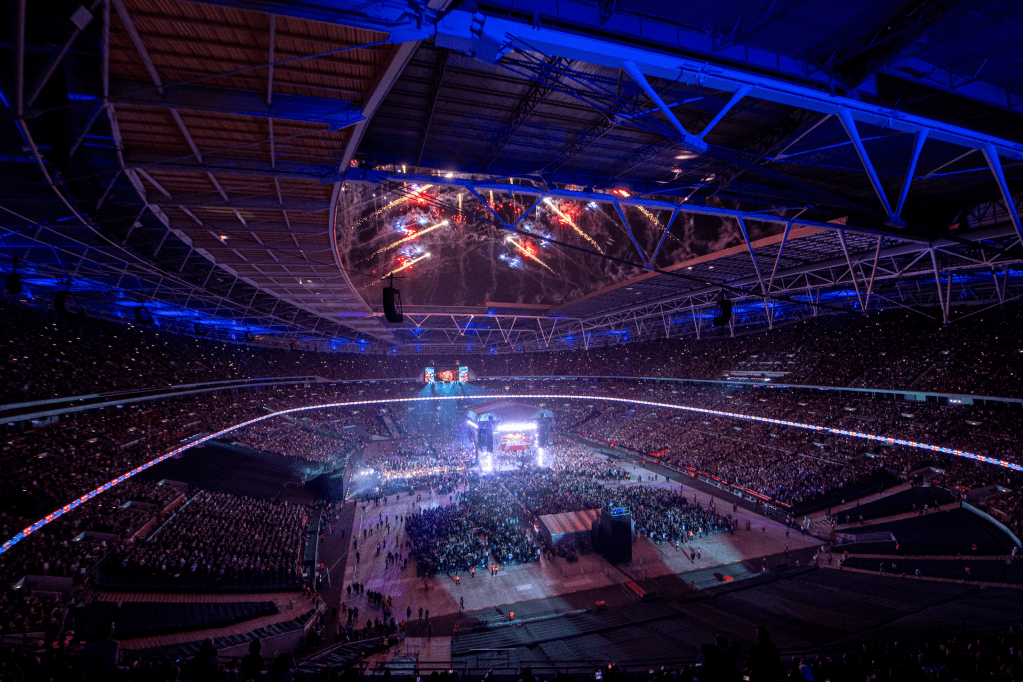 He clashed with QTV stable-member Harley Cameron on the mic as she suggested that he was sexually attracted to her, before he quipped that she must have been 'kicked too many times in the head by a kangaroo' when she was young.
Bowens proudly clarified that he's gay, which sparked a hugely positive reaction from the fans in attendance as they joyfully chanted 'he's gay' as Gunn pulled him in for a warm embrace.
'No one's ever really said it inside of a wrestling ring – they only ever allude to [being gay]. I don't know why, maybe they're scared to say it. But I'm not,' he exclusively told Metro.co.uk as he reflected on the epic moment.
''I didn't know what the reaction was going to be. Especially with all the anti-LGBT rhetoric that's going on in Twitter these days, I thought we were just going to be flooded with a bunch of nonsense.
'But it really wasn't – it was super, super positive. And the fact we got a full arena giving a standing ovation and chanting 'he's gay'… all the reactions in the ring were very genuine between myself, Billy [Gunn] and Caster.'
AEW All In London returns to Wembley Stadium on August 25, 2024.