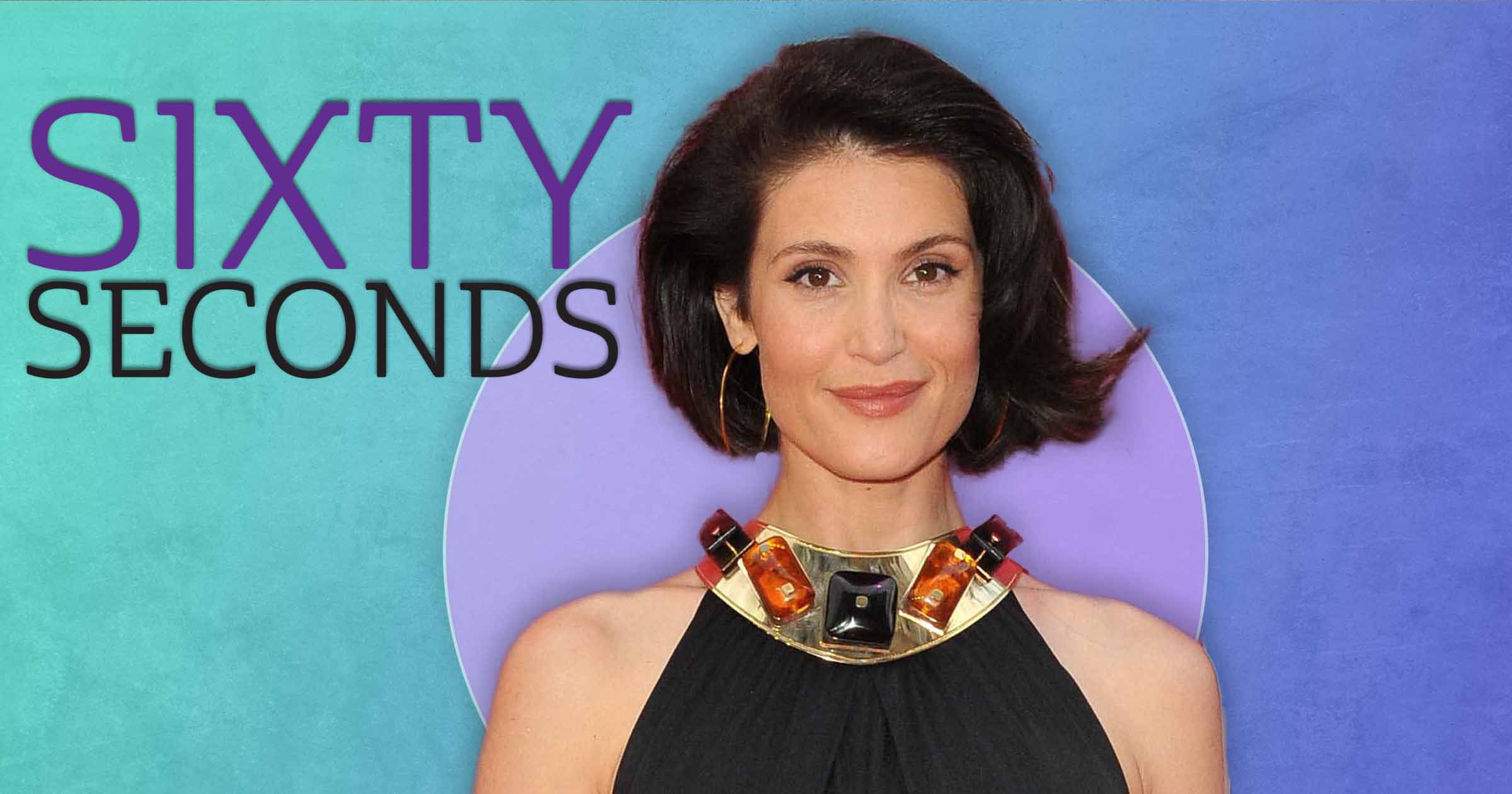 The actress, 37, on working in a rock factory, finding her inner clown and whether a regional accent holds you back.
Your new series, Funny Woman, tells the fictional story of a pioneering comic actress from Blackpool who stars in a hit 1960s TV sitcom. Why did it appeal?
At the time, in the '60s, we didn't have a kind of leading sitcom lady. We had sitcoms with women in and I guess we had Barbara Windsor, who was starting to make her way through but there wasn't a Barbara Parker [Arterton's character] back then. We wanted to make sure in the show she's a pioneer, she's doing something different, and that's why she's such a great character to play.
The show is packed full of slapstick humour…
It's the sort of comedy that makes me laugh, I don't know why. I love physical comedy, people running into walls and falling over. I've always loved it. It's quite challenging though. You have to put yourself out there, it's not for the shy person. I really threw myself into it.
How did you go about finding your inner clown?
Well, actually, prior to shooting I did a workshop with someone called Toby Sedgwick, who trained at Lecoq [a famous Parisian clown school] and he really helped me to find my clown. There's definitely scenes when I'm watching the show where I'm like, 'Oh that's when I had my pretend red nose on doing clowning.' I loved it.
How did you find travelling back to the 1960s?
It's always been my favourite decade for music, fashion, its aesthetic and the cultural change. It was such an amazing time to read about. It's great because it acts as an interesting backdrop to all the struggles that Barbara goes through in the story dealing with bigotry and sexism.
It's so much fun for the clothes. [Co-star] Tom Bateman had these absolutely hideous shoes he wore and it became a running joke for him to try to get them into the shot. Watch the show and you'll see he's always got his feet up on a table or something trying to get these awful shoes in shot.
You've got a cracking Blackpool accent. How did you go about finding that because it's not an easy one to get right?
Lancashire accents, in general [are tricky]. We shot in Liverpool, we did a little bit in Lytham and Blackpool, and then we went to Manchester, they're all within an hour of each other and yet the accent is so different. I was working with a dialect coach who gave me a recording of these women from Blackpool from the '60s, which is a little different to now. The modern Blackpool accent is a bit closer to Manchester.
The show makes a telling point about discrimination against people with a regional accent…
It's still a talking point, isn't it? Just last week there was an article about regional accents and how people still struggle to be taken seriously if they have one. It's a real part of what Barbara has to battle against, I guess it's class-related, too, and that's part of the show as well.
What was so amazing about comedy in the '60s was that suddenly all these working-class voices were coming through, like Peter Cook and Dudley Moore, who were gifted comedians, but also clever about how they used their comedy to make a social commentary.
The opening scene sees you working in a rock factory. Did you learn how to make it?
We did! That was really fun actually, because I never knew how rock was made. We went into a proper Blackpool rock factory and honestly, there was this sickly, sweet smell – almost like icing sugar – in the air. They showed us how they make it and then when I was rolling it, that was genuine, that's what they do.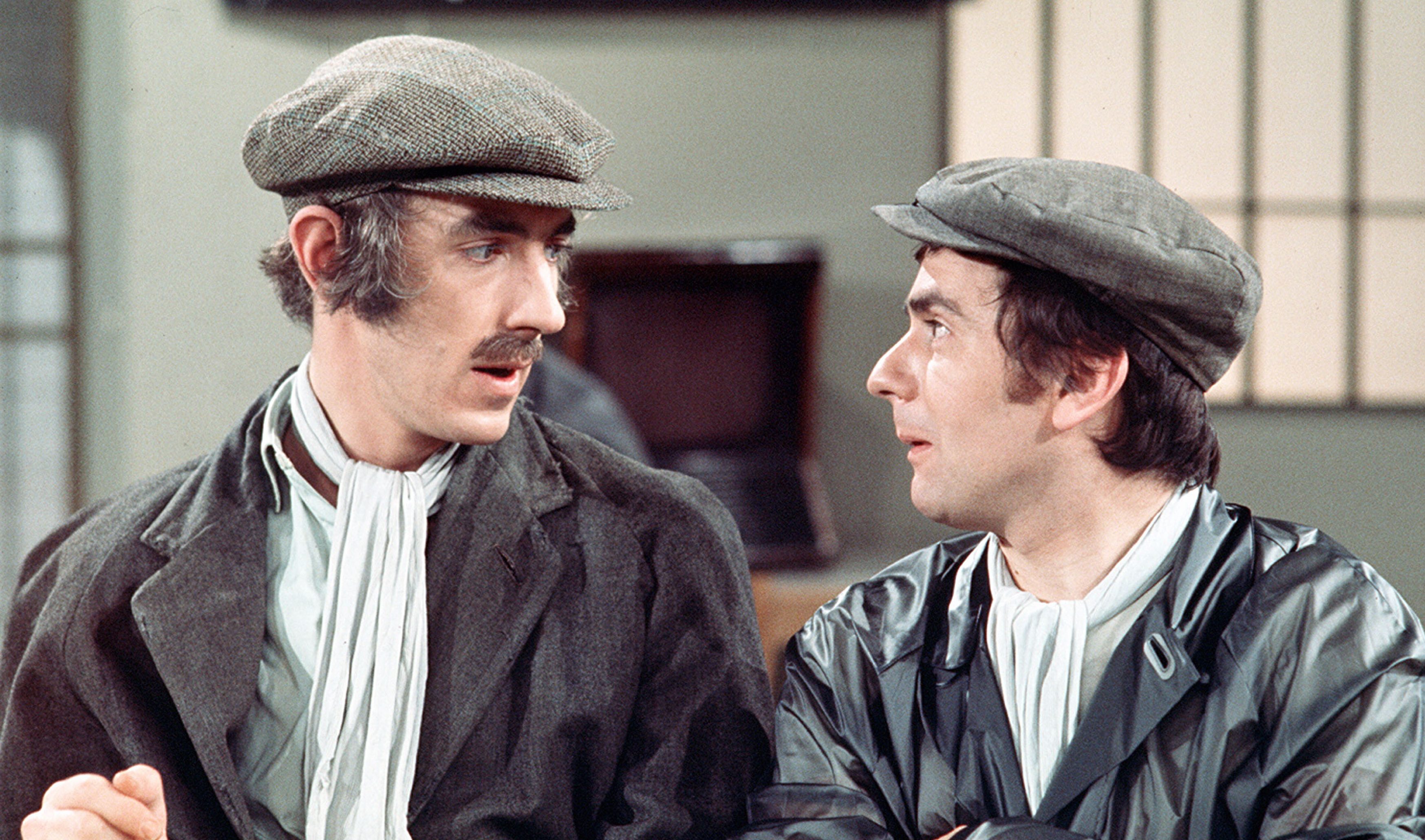 You have an appreciation for a stick of rock, then?!
I do! I always thought it was amazing how they get the writing all the way through it.
You actually have a long history with the original novel by Nick Hornby, don't you?
I read the book [Funny Girl] when it first came out and loved it. I tried to get the rights to it but they were already taken by those who ended up being our co-producers. They sent me the script for the first episode about three years after the book came out, written by Morwenna Banks, and I thought it was brilliant. There's something magical in the way she writes, partly because she understands the journey Barbara goes on. Morwenna has long blonde hair and is very petite but she's very funny.
It was lovely to see you reunite with Rupert Everett in the show. Happy to see him again?
I knew him from when I worked with him on my first ever job on St Trinian's – which was a long time ago now. And, yeah, it was zany. It was nice to take a back seat on those days because he came in for one week and we shot all of his scenes in one go. Prior to that, it had been me driving most of the comedy but with Rupert I just could sit there and react to what he was doing.
Funny Woman starts on Thursday at 9pm on Sky Max
Carl Cox says he and his fellow 90s DJs lasted because they 'were never manufactured in any way'
Marvel star Letitia Wright on overzealous fans and trying to 'suss out' Robert Downey Jr