and his wife turned heads as they strolled around 's Venice on Tuesday ahead of the city's 80th
The 62-year-old actor kept it smart casual in a navy-blue polo t-shirt as he gripped his barrister wife's hand and held it close to his chest.
He shielded his eyes from the sun in some blue-tinted sunglasses and complimented his outfit with some light blue pin-striped trousers and sandy beige loafers.
Amal, 45, was glamourous as ever in a short black and white mini-dress that featured a floral pattern and some black sling-back kitten heels.
She matched her husband's vibe by hiding her eyes with some big black sunglasses and carried her belongings in a black leather handbag down by her side.
The legal professional kept her makeup minimal and left her long raven hair fall loose around her shoulders as she flashed a smile at the camera.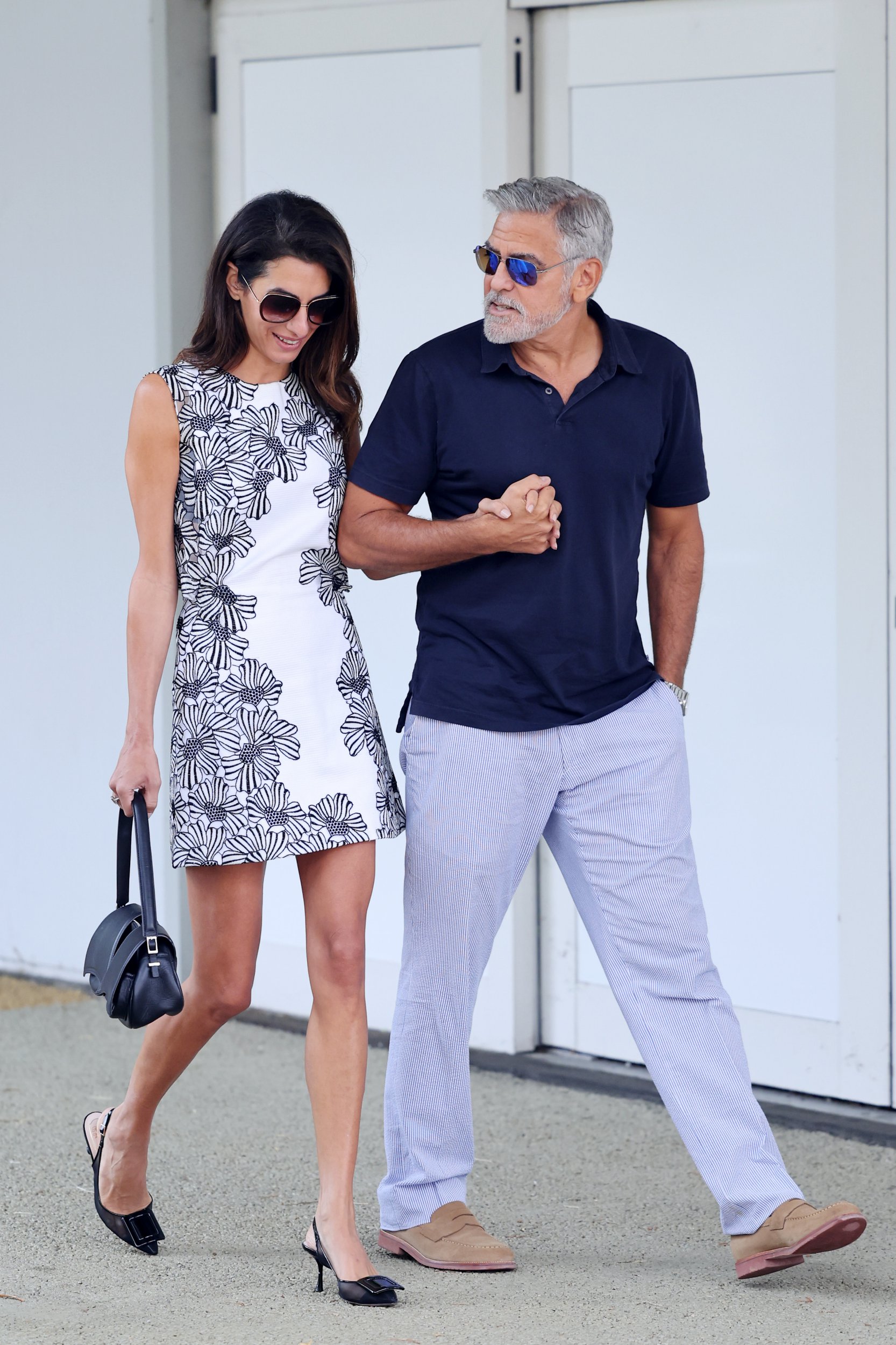 George met his human rights lawyer spouse through a mutual friend in Italy when the pair were introduced at a casual dinner. They've been
He admitted in the past that she was the woman who changed his mind on the idea of marriage and told E! News: 'I didn't want to get married; I didn't want to have kids. And then this extraordinary human being walked into my life and I just fell madly in love.'
Kicking off on Wednesday, this year's famous film festival will see less celebrity attendees than usual as the continue to deter A-listers for fear of crossing the picket line.
Only a handful of independent productions were given permission to show their wares at the glitzy exhibition with the festival confirming Adam Driver and Jessica Chastain would make appearances on the red carpet.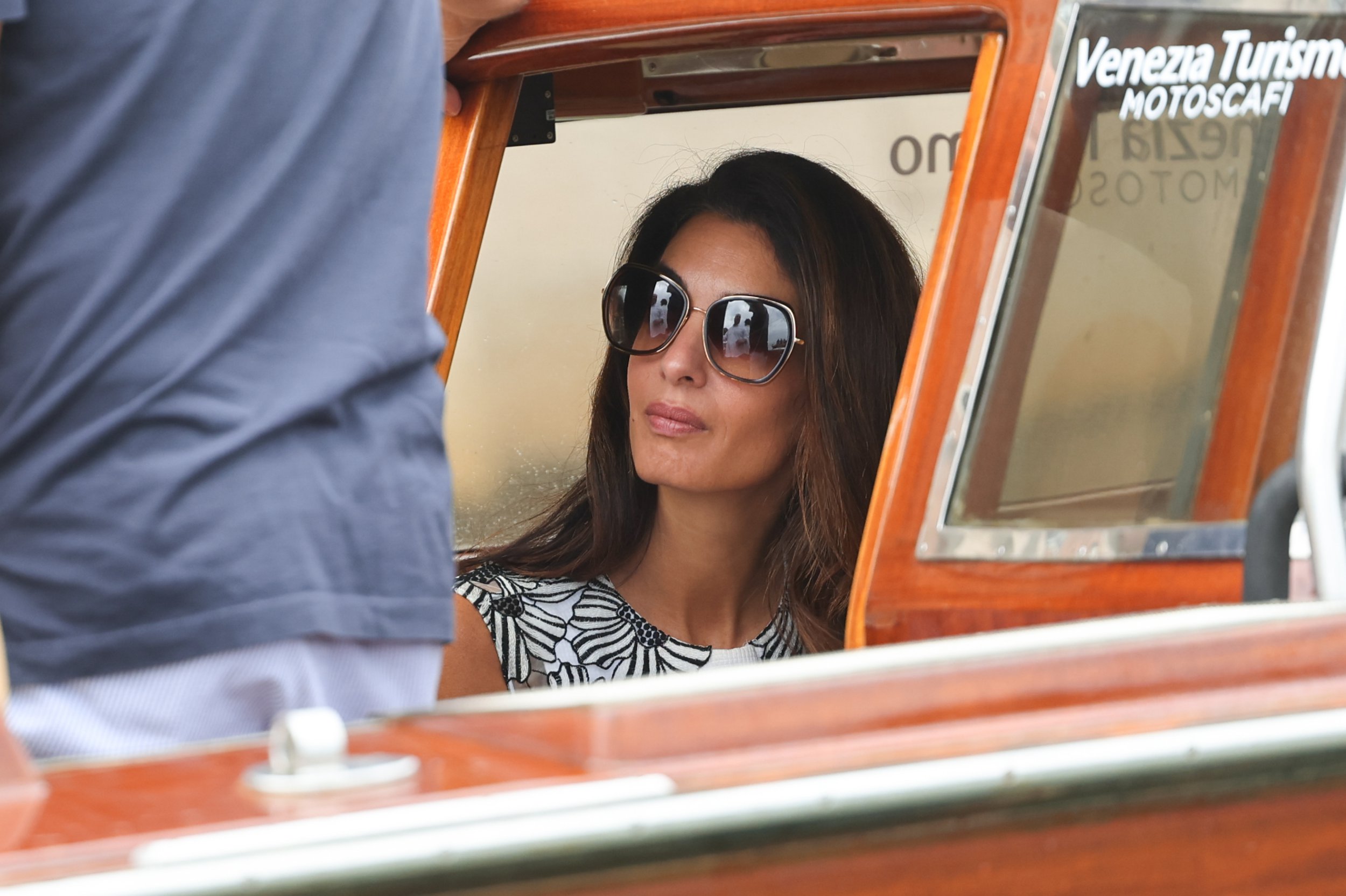 Earlier this summer, George made his stance on the strikes clear, offering his support for the action launched in July.
He told the PA news agency in a statement: 'This is an inflection point in our industry. Actors and writers in large numbers have lost their ability to make a living.
'For our industry to survive that has to change. For actors that journey starts now.'
George Clooney reveals romantic proposal to wife Amal was a 'disaster'
George Clooney and Amal still write love letters to each other: 'We leave them on the pillow'