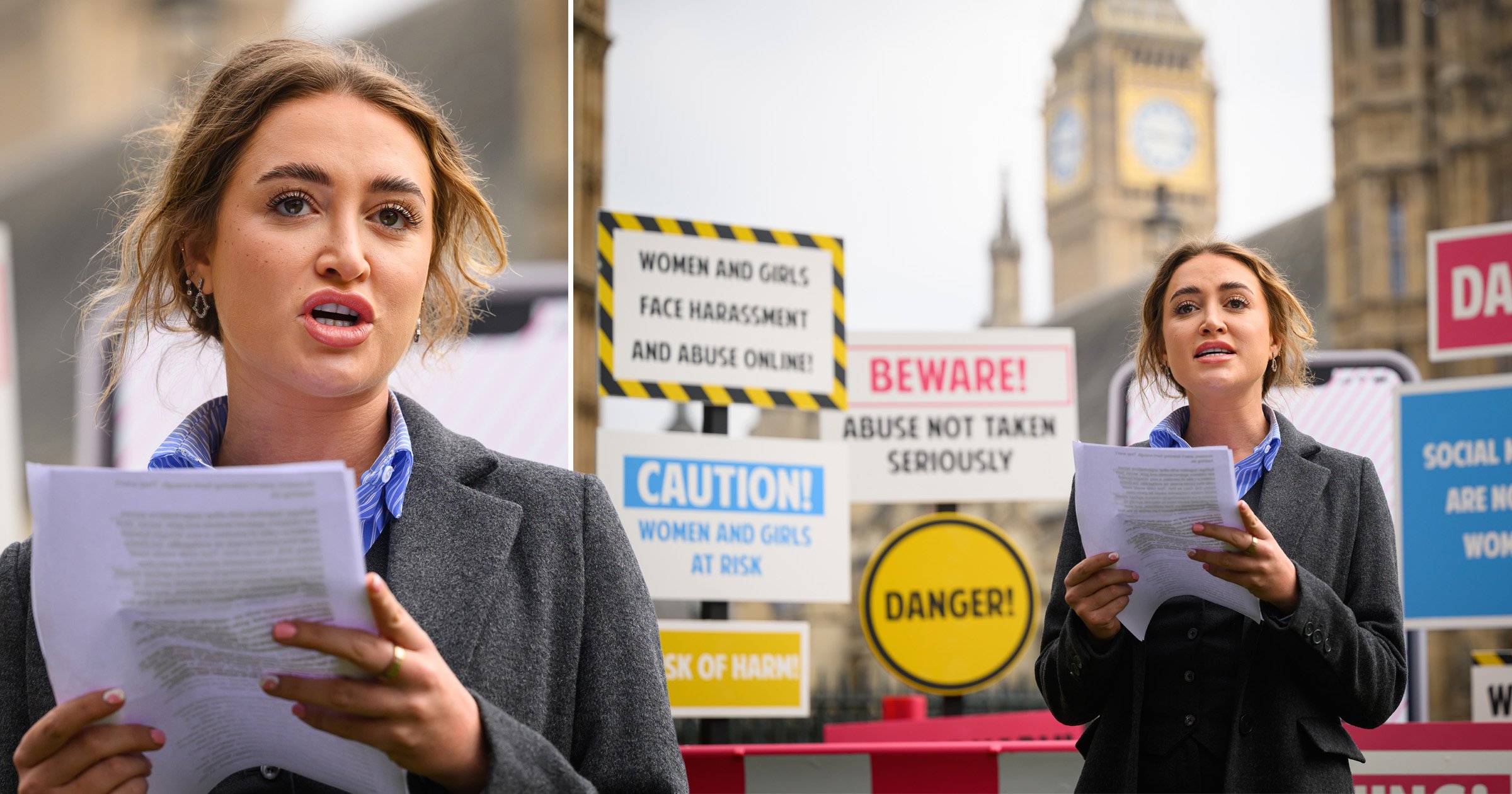 was seen protesting outside Parliament today.
The star, 28, joined domestic abuse charity Refuge at the demonstration, while inside, the Online Safety Bill appeared before Parliament for its second reading.
Standing in front of a sign that read: 'Beware, abuse not taken seriously,' the TV personality delivered a speech to those in attendance.
Georgia said women and girls are being left 'traumatised' by social media and called for specific protections to be included in the Online Safety Bill.
Speaking from the capital, she said: 'Women are 100% being left traumatised by some aspects of social media.
'We need a code of practice added into the Bill so that women and girls are protected online, just as they are in the physical world.'
Georgia said social media platforms must be 'held accountable' for online harassment and abuse, and criticised the justice system for failing to 'keep up'.
She added: 'I think change is long overdue. Social media is massively, rapidly growing. Children are spending far more time on social media than they are in the real world and unfortunately the justice system just hasn't managed to keep up with that.
'The Online Safety Bill is definitely the first step towards change, but we need women and girls to be included in that.
'Online, only the perpetrators are actually held accountable, and the platforms are allowed to carry on as if they don't know the illegal activity is happening. This cannot carry on in society – they need to be held accountable.'
The bill strives to bring in tough new laws that give authorities the power to fine companies like Twitter, Google and Meta for failing to comply with new regulations on 'lawful but harmful' content.
Refuge argues that the bill fails to recognise the 'specific' ways women experience online abuse and worries social media companies won't take the issue seriously.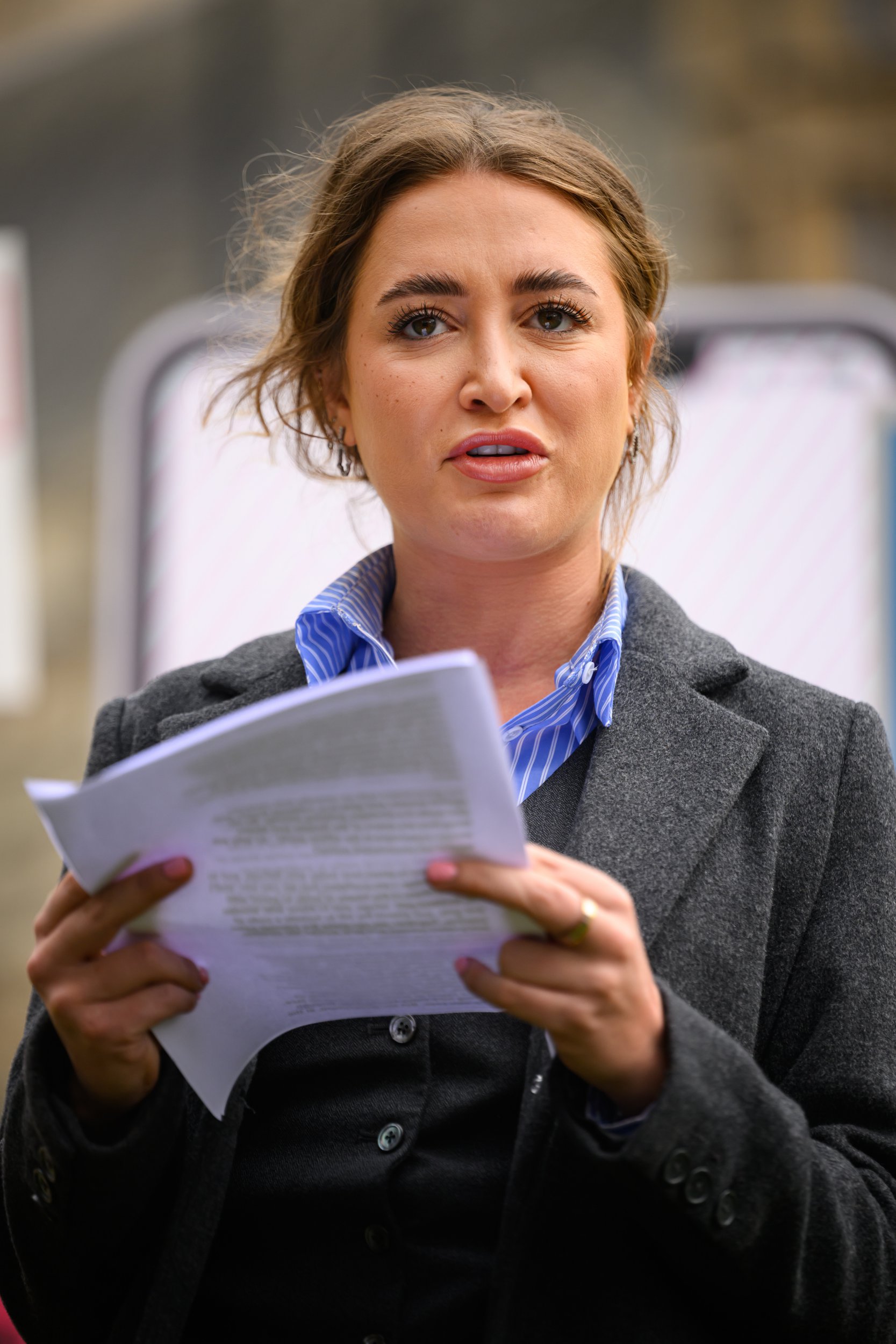 The organisation is urging the government to make women's safety a priority in the bill, which Refuge says 'doesn't match up to the scale of the problem faced by women and girls online'.
Appearing recently in a campaign video filmed for Refuge, Georgia said many women have reached out to her sharing their awful accounts of online abuse and called on social media companies to act.
She said: 'Every day different women get in touch with me sharing their experience of online abuse.
'Having your intimate images shared without your consent is one of the most terrifying and violating things that can happen to you.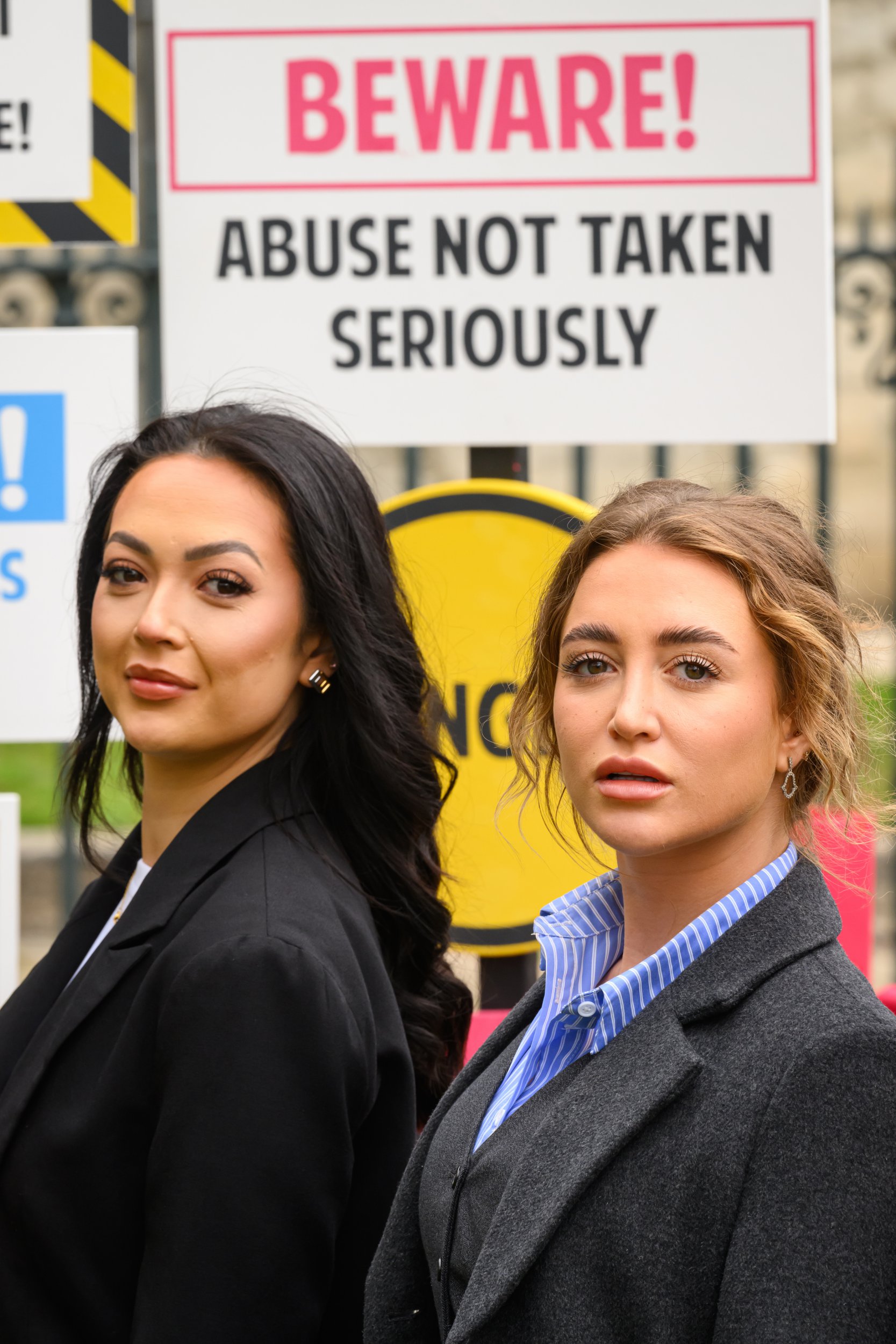 'Social media companies need to understand how scary it is, and they need to act faster to take images down.'
Last month, Georgia's ex Stephen Bear for sharing a private sex video of them on his On***ans website.
He earned money from the clip, which was posted without Georgia's consent, after she was unaware she was being filmed.
The 33-year-old was also given a restraining order to not contact Harrison for five years and will be subject to notification requirements for 10 years after signing the sex offenders register.
Georgiafollowing the sentencing, admitting she was 'happy and relieved' it was
She also said had Bear not been found guilty of sharing revenge porn.