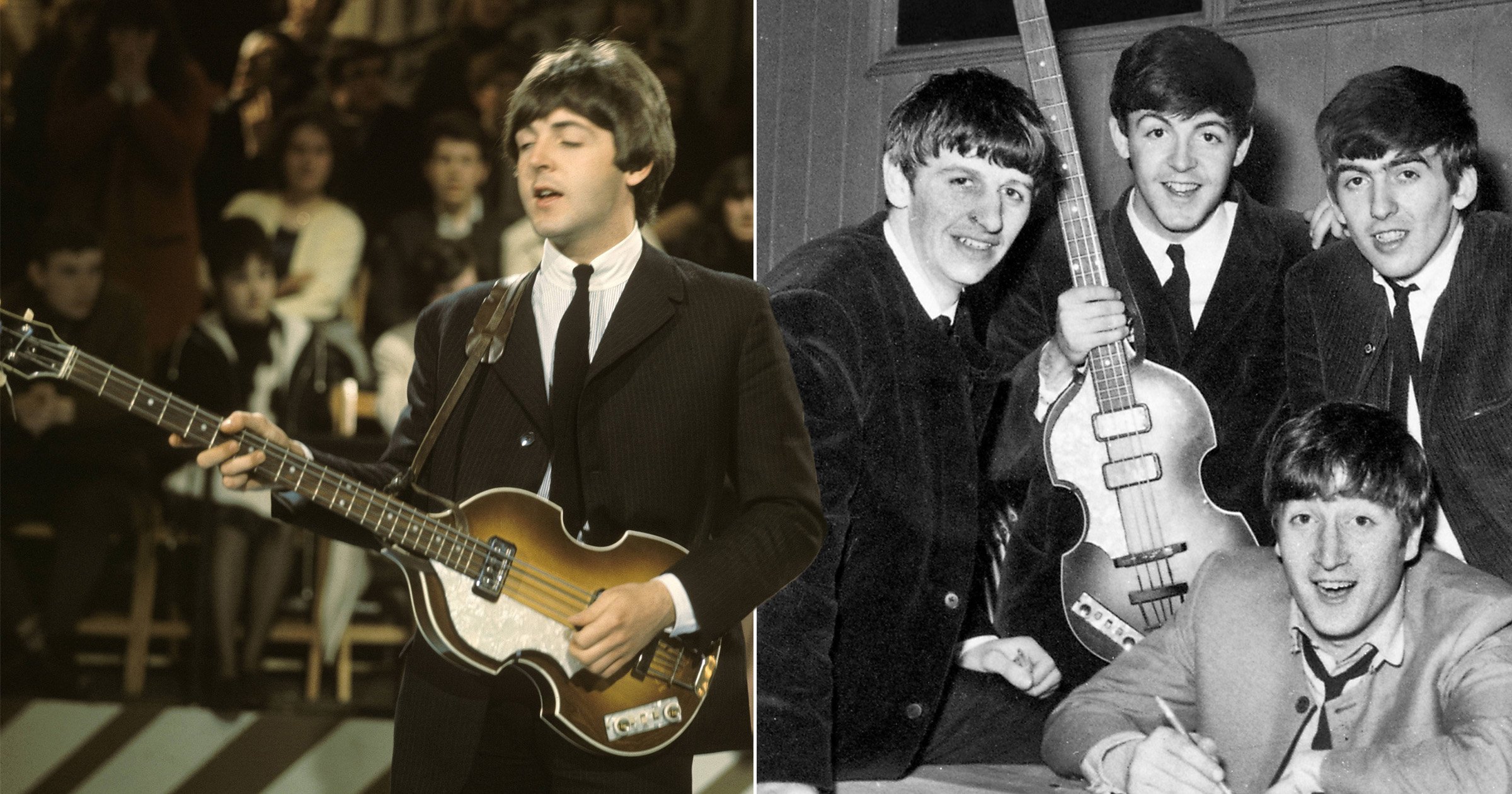 A global search is underway for a missing guitar belonging to Sir – and it is thought to be worth millions.
The Beatles icon, 81, bought the instrument for just £30 while the band performed in , but it's said to be worth £10million.
Sir Paul has always had a lot of love for the guitar and it was a key presence in the rise of Beatlemania.
He regularly brought it on stage with him until 1963, before briefly putting it to one side.
Sir Paul did bring the guitar back out in London, and it can also be seen in the
But, sadly, as far as Macca is concerned, the guitar disappeared just before The Beatles split up.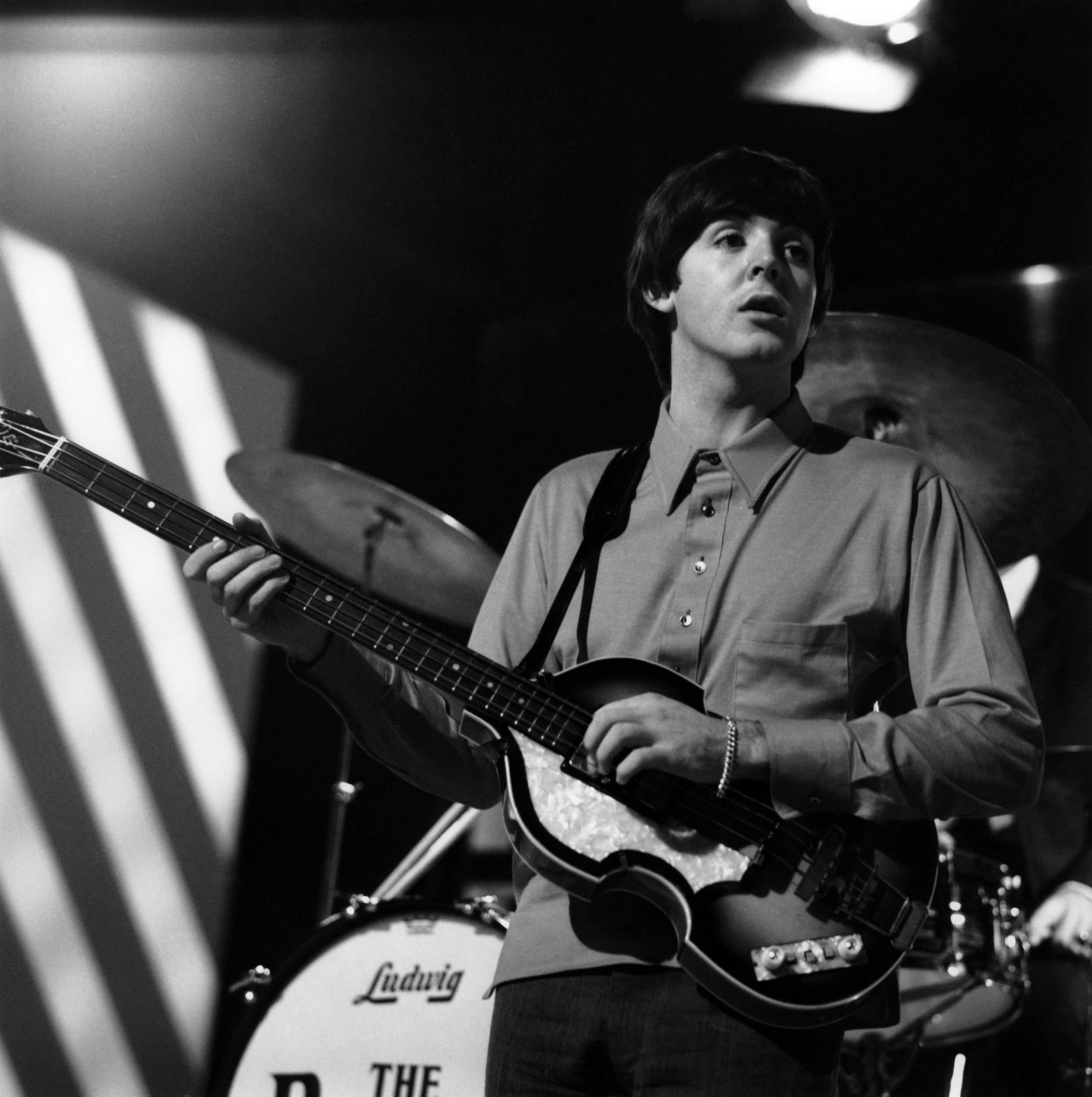 Ever since, Sir Paul has been trying to track down the violin-shaped Höfner 500/1 electric bass but has sadly had no luck.
So, Höfner themselves have now stepped in to aid with the search due to the history of the guitar.
Höfner executive Nick Wass told the : 'I've worked closely with Paul McCartney's team over the years, and when I've met Paul we've talked about his first Höfner bass and where it could be today. 
'Paul said to me, "Heh, because you're from Höfner, couldn't you help find my bass?", And that's what sparked this great hunt.'
While no one knows for sure where the guitar is, there are plenty of theories, of course.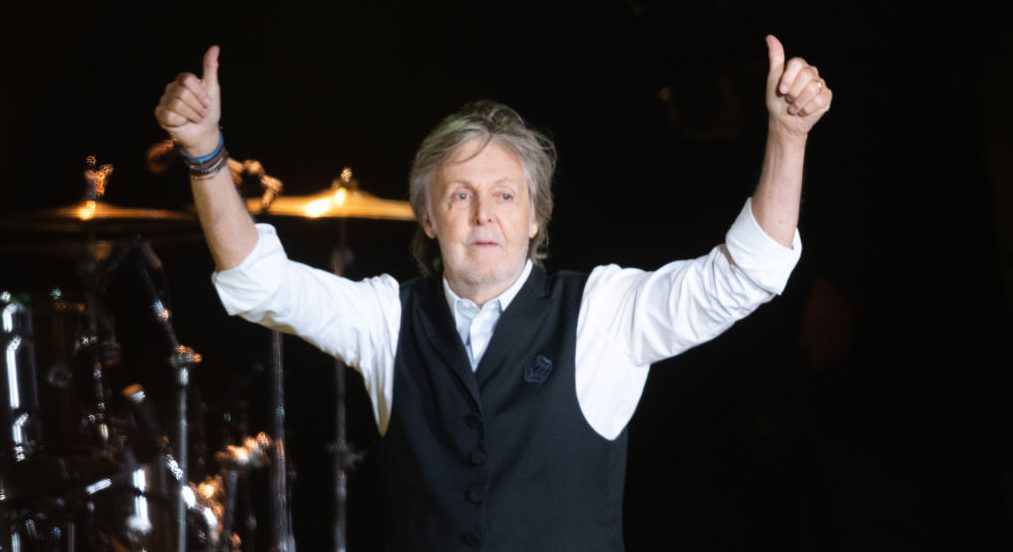 Have you heard any theories on where Sir Paul's missing guitar is?Comment Now
Some people believe that the guitar was while others think it went missing from a basement in the Beatles Savile Row offices. 
One thing's for sure, though, and it's that the bass is valuable.
In fact, Mr Wass reckons it could be valued 'more like a Van Gogh or a Picasso than just an instrument'. 
'This is the bass Paul played in Hamburg, at the Cavern Club, and at Abbey Road,' he said. 
'Paul would be so happy, thrilled, if this bass could get back to him.'
Mr Wass' interview comes after Sir Paul suffered another loss in his life, but one much deeper.
The Liverpudlian star following the Margaritaville hitmaker's death aged 76.
Taking to Twitter, the Hey Jude vocalist recalled Buffet's generosity while they were on holiday together, going out of his way to supply him with a left-handed guitar.
He wrote: 'It seems that so many wonderful people are leaving this world, and now Jimmy Buffett is one of them. I've known Jimmy for some time and found him to be one of the kindest and most generous people. 
'I remember once on holiday when I had forgotten to bring my guitar and was itching to play. He said he would get me one of his, but I said, "I'm left-handed." So, Jimmy had his roadie restring one of his guitars which he loaned me for the duration of the holiday.
'He then followed this act of generosity by giving me my own beautiful left-handed guitar that had been made by one of his guitar-making pals. It's a beautiful instrument, and every time I play it now it'll remind me of what a great man Jimmy was.'
Sir Paul added that Buffett 'had a most amazing lust for life and a beautiful sense of humour.'
'When we swapped tales about the past, his were so exotic and lush and involved sailing trips and surfing and so many exciting stories that it was hard for me to keep up with him. 
'Right up to the last minute his eyes still twinkled with a humour that said, "I love this world and I'm going to enjoy every minute of it".
'So many of us will miss Jimmy and his tremendous personality.'
It's believed that Buffett had been receiving hospice care after being with Sir Paul visiting him at home in the days before his death.