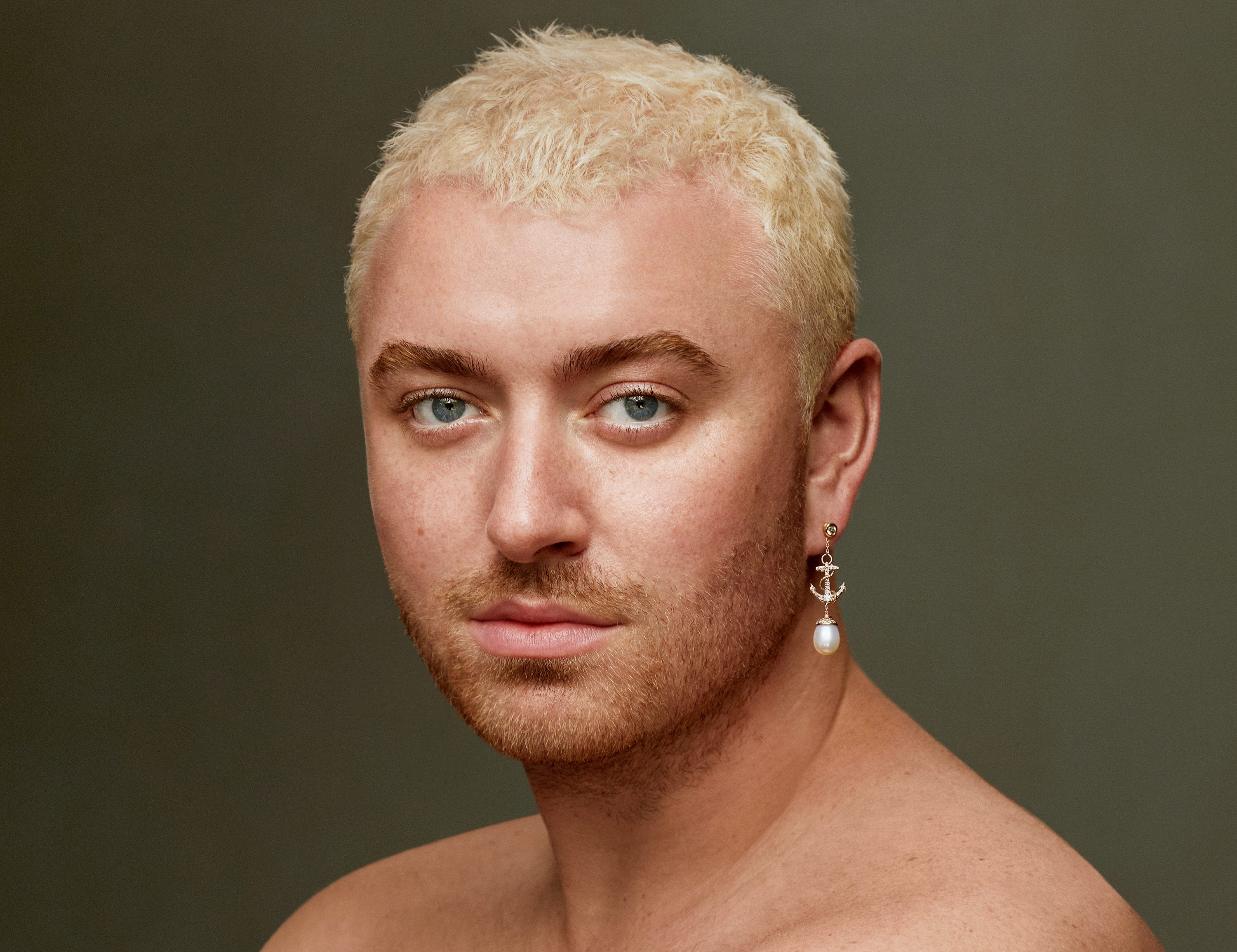 When emerged into public consciousness, soulful and stirring, sometime in 2012, they were marketed as a trend-agnostic timeless type, somewhere in the vein of or Amy Winehouse.
Their music was a kind of sexless schmaltz, perfectly fit for the radio but totally inappropriate for the bedroom or even in a nightclub setting.
That's something Smith, who came out as non-binary in 2019 — and who has since championed the liberatory potential of queer community and collaboration — has tried to reverse with their third album Gloria.
Sex and queerness do indeed feature in the album, but in a way that feels tacked on out of obligation.
The references are extremely ham-fisted and obvious. An interlude is dedicated to Judy Garland's Dorothy, which is then followed by a famous RuPaul soundbite.
Worst of all, for the album's queer anthem closer, Smith enlists — very bafflingly — none other than .
The verses are mismatched and bizarre; while Smith sings about proudly holding hands with another sexual minority in public, Sheeran sings about heterosexual marriage.
The entire album feels similarly slipshod and confused. One boilerplate ballad follows another, though that pattern is occasionally interrupted by some failed attempts to switch things up.
Gimme, for instance, is Smith's Afrobeats bid for relevance; Six Shots is a sex jam that sounds more like a faked orgasm.
Ultimately, this is an album that doesn't achieve its stated goal: Sam Smith is still the same old crooner who hounds our radio waves with lust-less attempts at lustre.