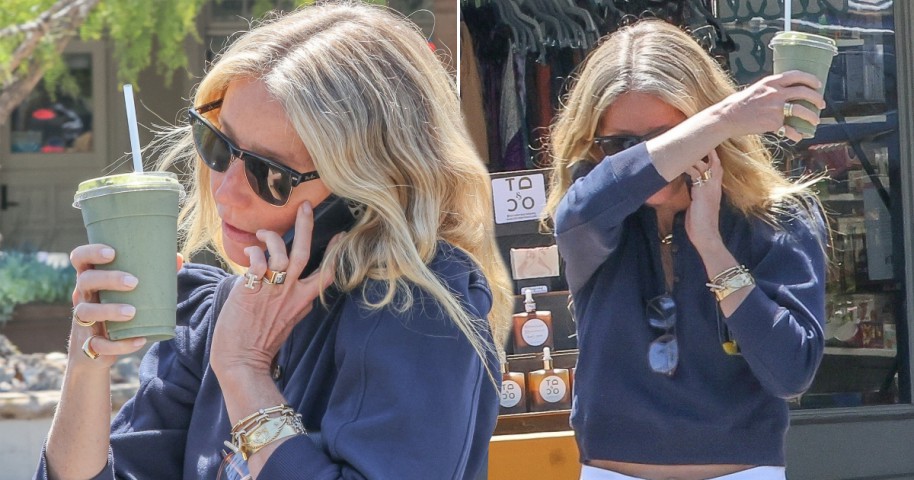 seems to be trying to keep a low profile following her recent court case.
The Goop founder, 50, over a collision at the Deer Valley resort in Utah in 2016.
He accused her of 'slamming' into him on a ski slope and falling on top of him, causing several broken ribs and a severe concussion.
However, counter-suing for a single dollar and saying her fellow skier was the one responsible for the collision.
With a unanimous verdict reached on March 30 after a lengthy legal battle, Gwyneth appeared relieved as the jury decided she was not at fault and awarded her the desired $1 (£81p) in compensatory damages.
And after weeks in court before later taking the stand, the actress appears to have gone camera-shy.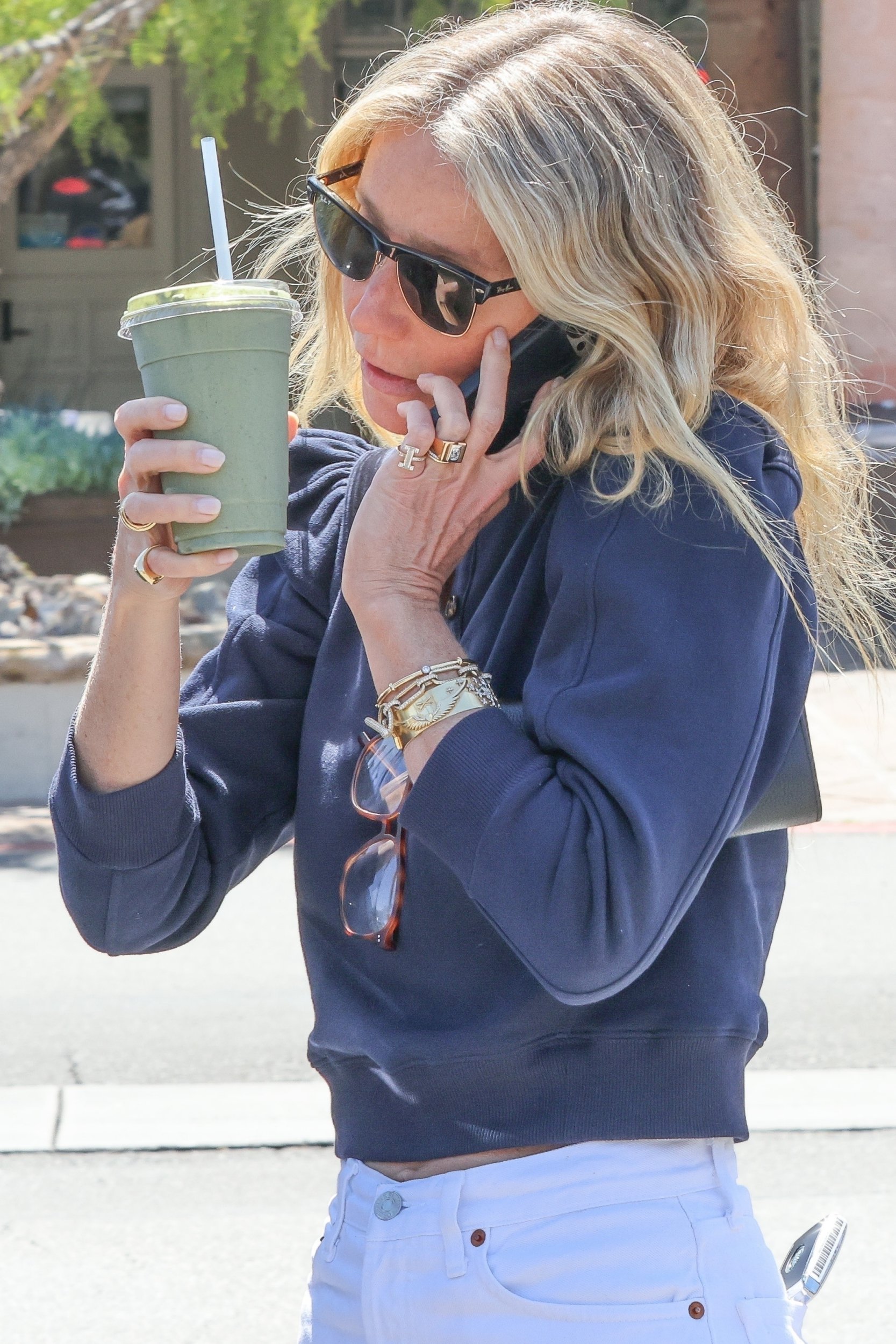 Stepping out in Malibu on Good Friday (April 7), the star was asked how she felt about winning her Utah ski accident case.
Keeping to herself, the Academy Award winner hid her face with her arm as she talked on the phone and carried a green juice.
Also in a bid to go incognito, she wore a pair of oversized sunnies and dressed in casual attire of white jeans and a cropped blue sweater.
Gwyneth's sighting comes after saying the ski crash lawsuit 'compromised her integrity'.
Hours after the case concluded, she wrote on Instagram: 'I felt that acquiescing to a false claim compromised my integrity.
'I am pleased with the outcome and I appreciate all of the hard work of Judge [Kent] Holmberg and the jury, and thank them for their thoughtfulness in handling this case.'
It also appears Gwyneth has thrown herself into work after focusing all her energy on winning her 'symbolic' $1.
Following the recent birth of a , which is well-known for recommendingand so-called wellness rituals, GP has now which aims to help followers make the most of their sex life.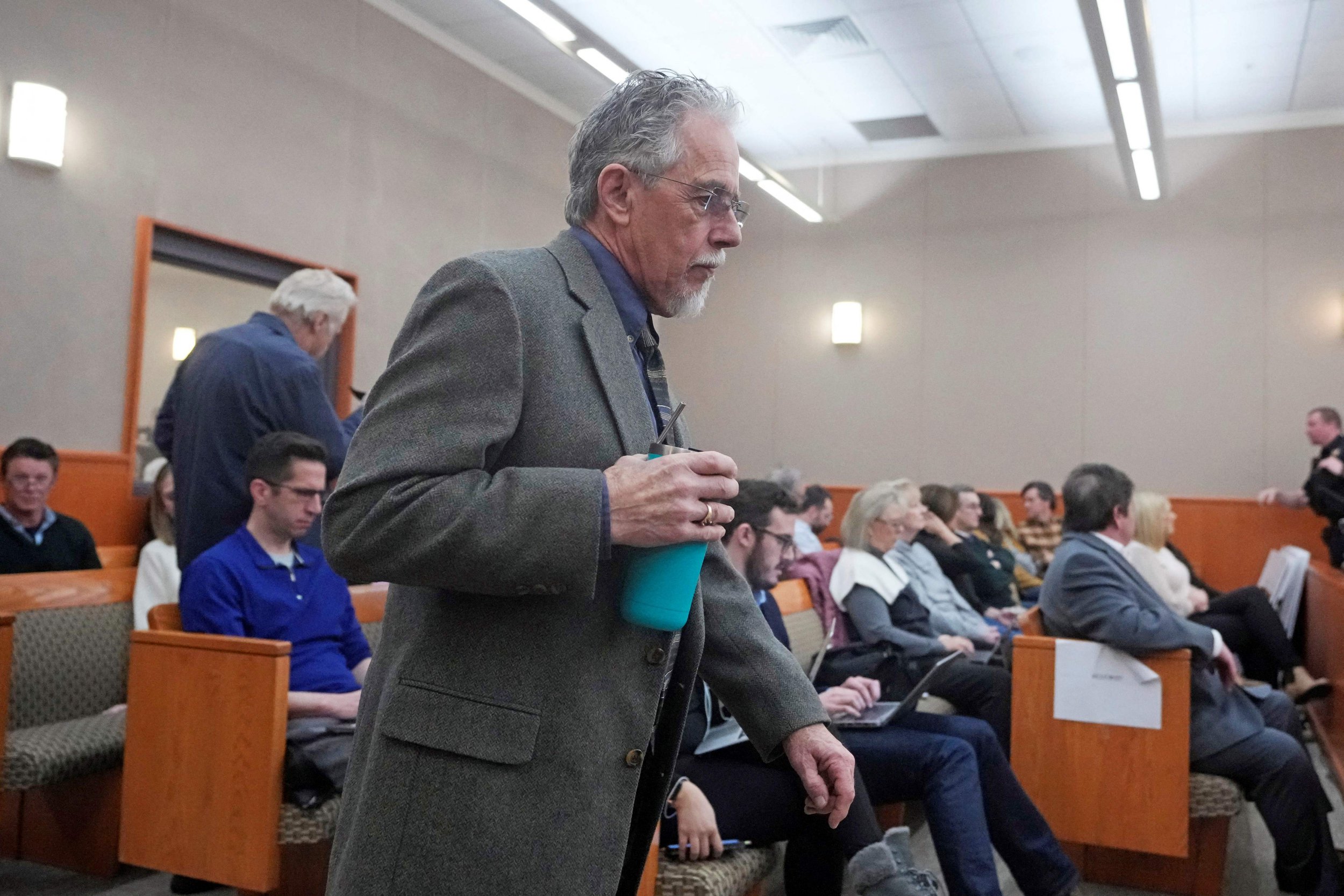 Already gaining followers on Instagram, the official account is packed with tips on everything from dirty talking to rekindling intimacy.
The Sliding Doors actress might have to be conscious of what she shares, though, given the backlash she's received as of late.
She said on The Art of Being Wellbeing podcast that she fasts until 12pm, before consuming bone broth for lunch, taking an hour of exercise, and then eating 'lots of vegetables' for her evening meal.
, Gwyneth came under fire and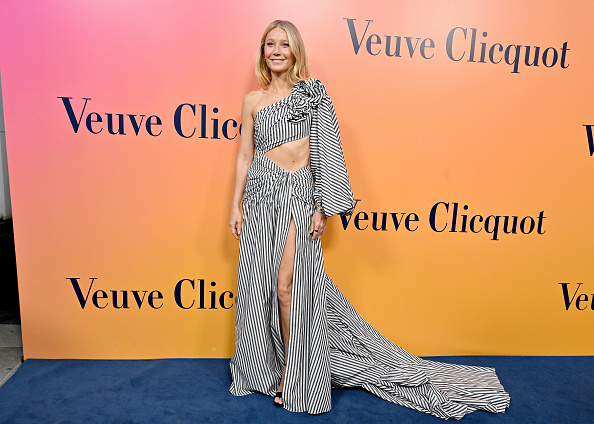 In response, she was keen to inform people that she does, in fact, eat 'full meals'.
that the diet was devised with her doctor to help with her symptoms of long-Covid and focussed on foods to combat inflammations, such as 'cooked vegetables, proteins and healthy carbs.'
'It's been working really well. This is based on my medical results and extensive testing over time,' she added in a video.
The Emma star said the podcast was a 'transparent look' at a conversation between me and my doctor,' insisting: 'It's not meant to be advice for anybody else.'