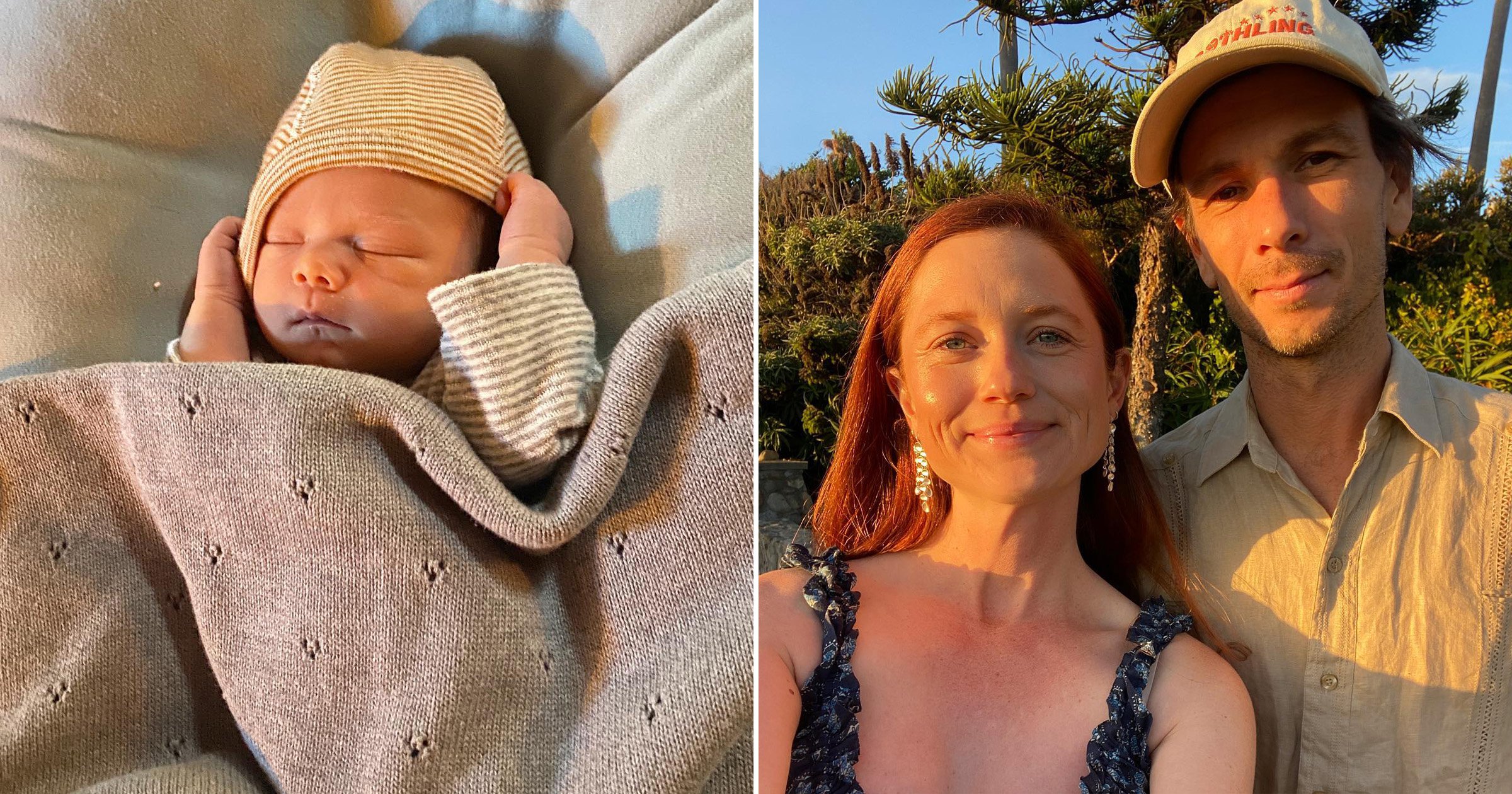 Congratulations are in order for star , as the star has given birth!
The actress welcomed her first child with her husband Andrew Lococo, who she married in 2022 held in California.
She announced the joyful news on Instagram on Wednesday, as she shared a sweet snap of her newborn son and shared his name.
Bonnie wrote: 'Say hello to Elio Ocean Wright Lococo born at home on Tuesday 19th September.
'We're all healthy and happy. Andrew and I are so in love with our sun ?!'
She went on to say she was 'so grateful' to the birth team who made her journey 'so joyous and expanding'.
'Birth is the wildest experience!'
Bonnie added: 'Birth workers are amazing ?️ ! Lastly thanks to Andrew my rock throughout birth quite literally as I squeezed onto you so tight and you never wavered.
'Elio has the most tender loving papa. Ok hormonal emotional extra long caption over!'
Bonnie's post was showered in congratulatory messages, with many coming from her former co-stars.
Luna Lovegood actress Evanna Lynch wrote: 'Awwww congratulations Bonnie and Andrew!!! Welcome to Earth, Elio Ocean!!! ?? ps. Hermione's birthday twin, I'm sure you've been told!!'
The 32-year-old – who many first saw on their screens as a child wishing Daniel Radcliffe's Harry luck in the 2001 film Harry Potter and the Philosopher's Stone – , describing it as a 'humbling journey'.
Sharing beautiful pictures of herself cradling her baby bump while standing with her husband, she wrote at the time: 'We're having a baby! So excited to share this beautiful land with them.
'What a wild and humbling journey pregnancy is, transforming to make space for new life.
'Andrew and I can't wait to meet our baby later this year and become parents.'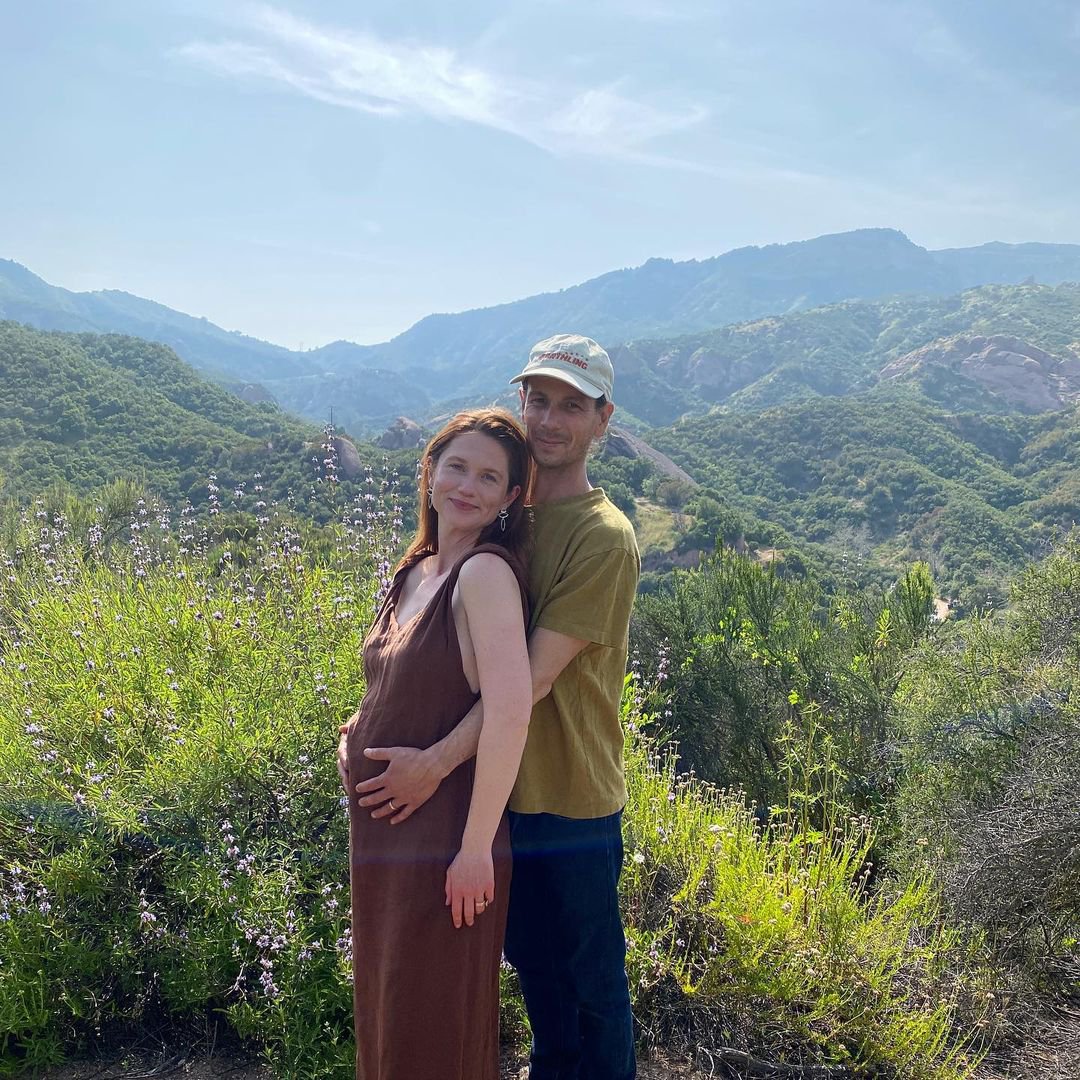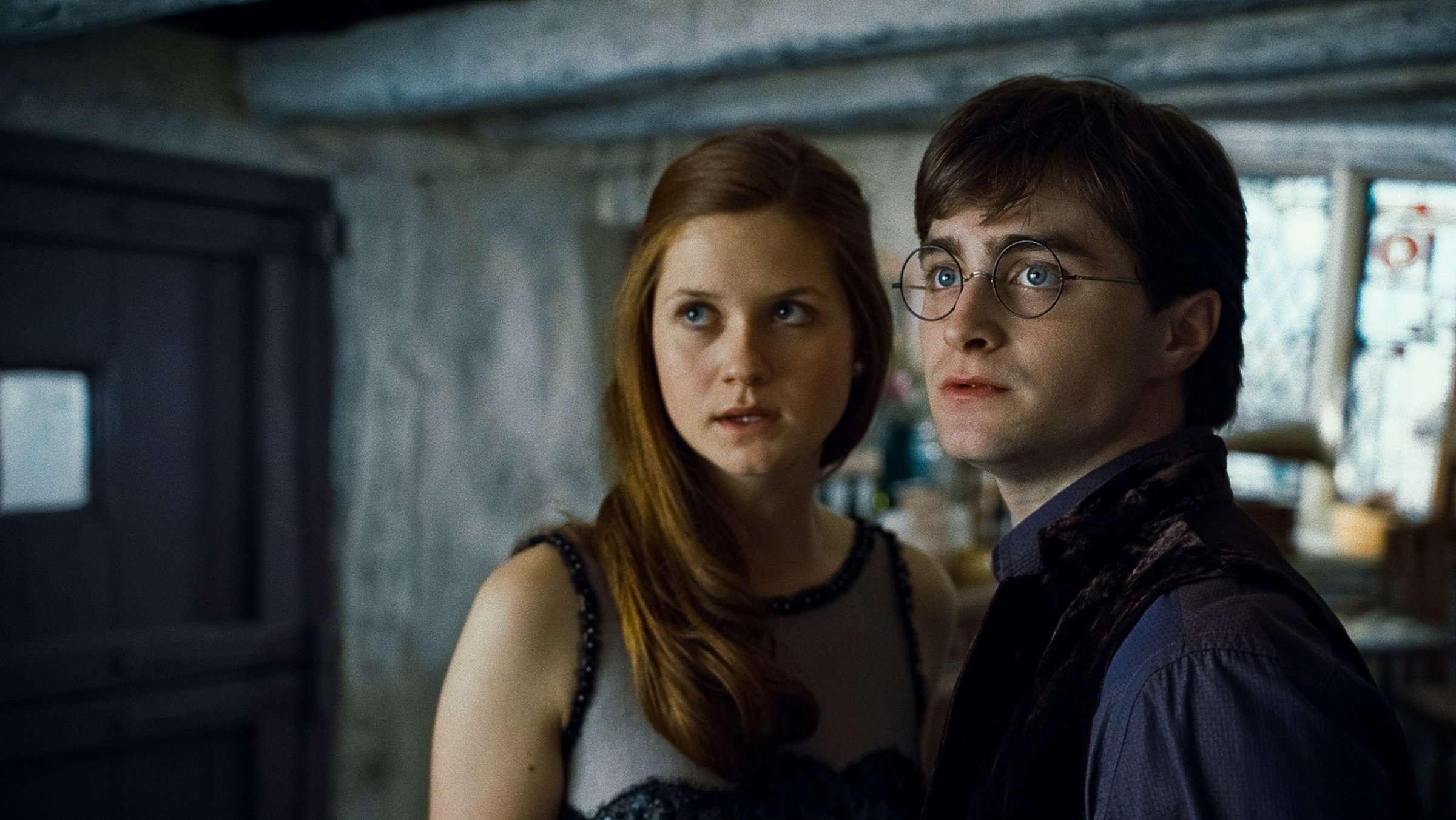 were shared publicly a year after their nuptials, with the bride wearing a beautiful gown adorned with frills and the groom wearing a suave, navy suit.
Later for the party, the actress changed into an ivory satin look, with her hair styled in a half-up, half-down do.
Having shared the photographs with Brides magazine, Bonnie shared: 'It was important to reflect our love for the environment and use sustainable materials instead of any single-use packaging, lean into our creativity and make things ourselves, and source everything as locally and seasonally as possible.'
She explained that she and her husband wanted their celebration to be 'intimate' and for their guests to 'feel present and relaxed'.
'Our vision was to make it both a celebration of love and community. The ceremony took place amongst rows of growing vegetables, so there was already a lot of colour!' she added.
Bonnie and Andrew were first romantically linked in September 2020, after they shared pictures that they took together on Instagram.
The actress has joined an array of fellow Harry Potter stars who have become parents in recent years after making names for themselves as child actors… who are all making us feel older by the day.
welcomed a baby boy earlier this year, while Ron Weasley star share a daughter, who was born in 2020.
Lavender Brown actress Jessie Cave has four children with her partner, comedian Alfie Brown, while Devon Murray, who played Seamus Finnigan, has a son with his partner Shannon McCaffrey Quinn.