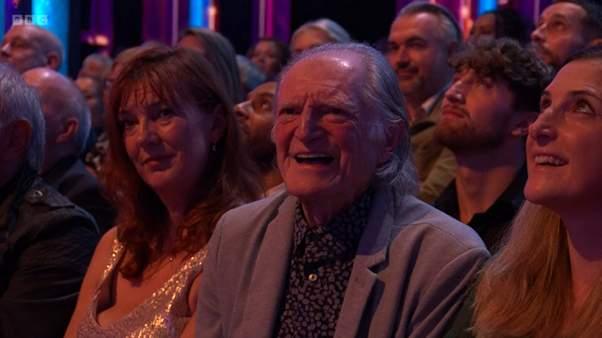 fans were left absolutely stunned when an unexpected face was caught on camera.
Duringand ' foxtrot, just the second performance of the night, the camera panned over to the live audience where none other thanwas sat.
It was later revealed that , who plays the Hogwarts caretaker, was a close friend of Nigel, and had come to support him.
'STOP! was that Filch!?' one fan wrote.
'Seeing Argus Filch in the audience at strictly has made me smile the most I've smiled in a week. It's the simple things,' another said.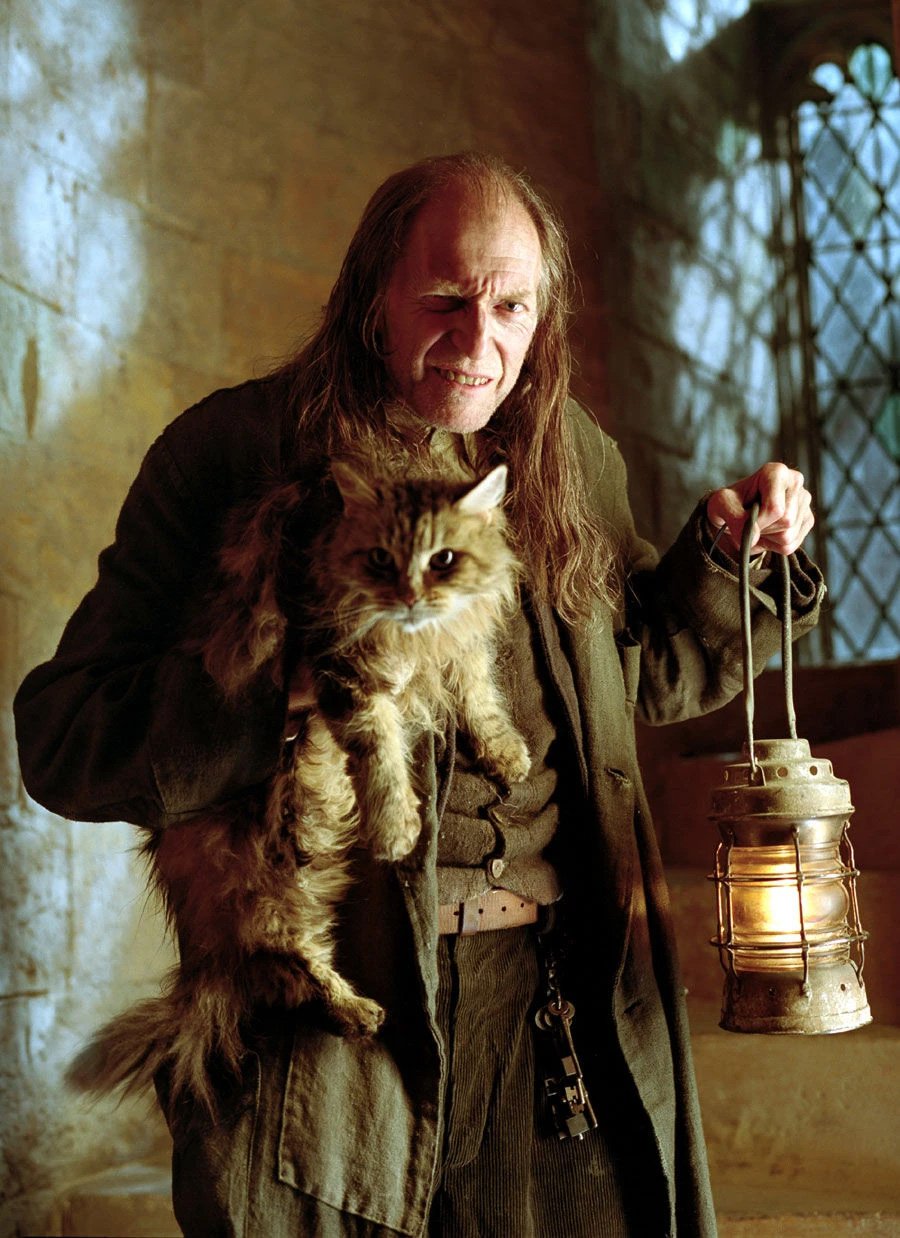 Another penned: 'What's Argus Filch doing in the audience?'
Catching the 81-year-old actor giving EastEnders' star Nigel a standing ovation, another said: 'Filch from Harry Potter loving Katya and Nigel there!'
Someone else wrote: 'Am I still groggy after my afternoon nap or did I just see Filch from Harry Potter in the audience?'
As Nigel and Katya received their scores from the judges, Claudia Winkleman explained: 'Your great friend David Bradley was in the audience, what was it like watching him watching you?'
'There he is,' Nigel replied. 'He's a wonderful part of my life.'
David couldn't hold back his smile watching Nigel and Katya scoring a total of 29 points, which comes after they spoke about their great chemistry working together.
Despite , Nigel told us: 'There was a moment in week 1, we've got it written down because we made a note of it, we were just doing something and it struck us at the same time as being really ridiculous and we started laughing.'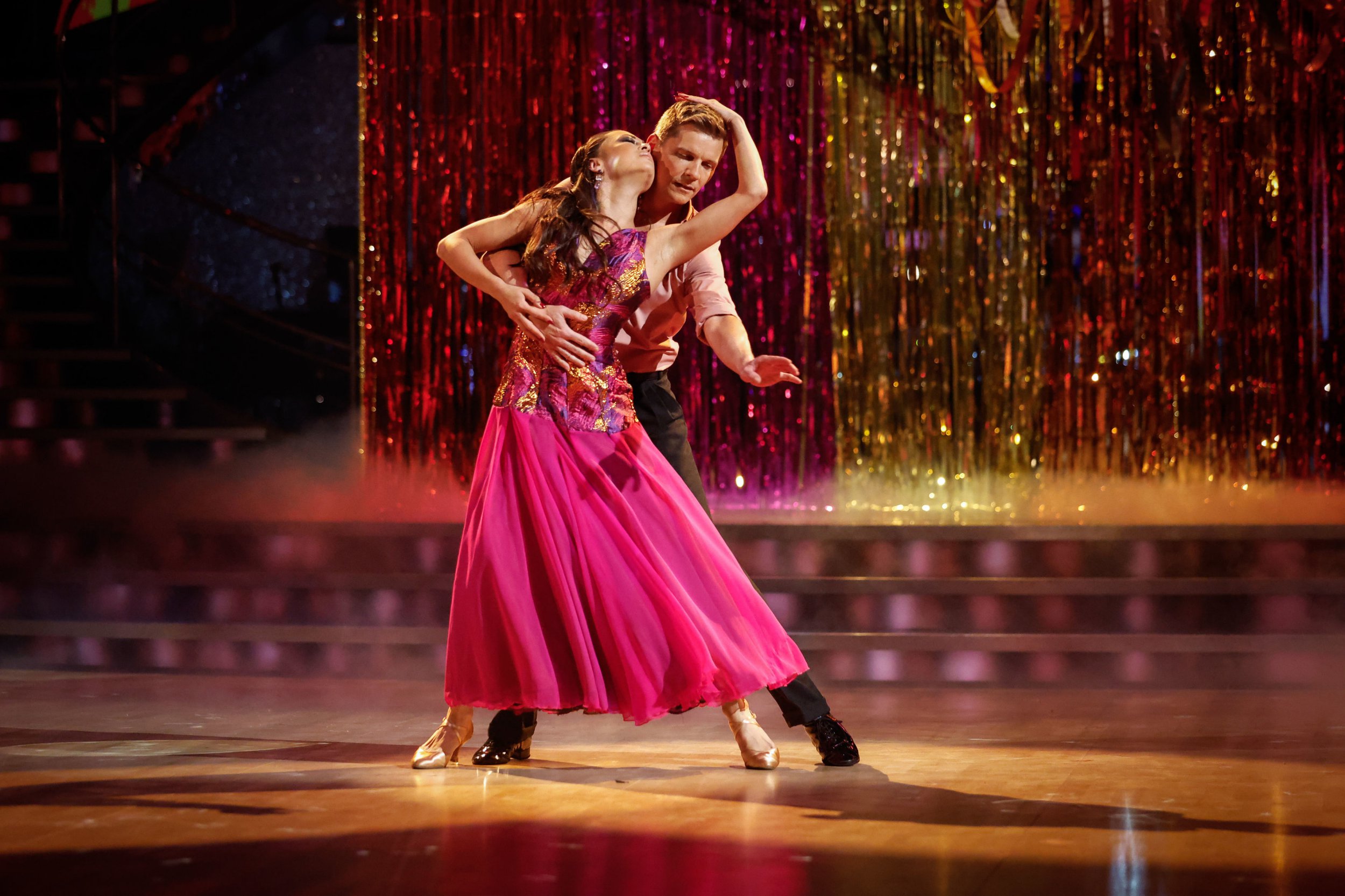 He continued to Metro.co.uk: 'We were crying with laughter! And I remember distinctly at that moment, walking to my water bottle to have a moment in rehearsals because I couldn't breathe, and thinking, "This is gonna work."
'There are a handful of people you can really laugh with in the world, and that's as important as crying, they're all mixed in together. So I thought… we're gonna be alright.
'In the first few days, you're like, "Oh my God, is this gonna work? Does she like me? Do I like her? We're gonna be together for weeks…'
'If you can find similar things funny, then you know you're my type of person,' added Katya.
Strictly Come Dancing continues on Sunday at 7.15pm on BBC One and iPlayer.