It's been 12 years since first graced our screens, but this star looks totally different from her wizarding days.
Daniel Radcliffe – who recentlyabout himself – Emma Watson, and rocketed to fame as the main mischievous Hogwarts gang.
As the years went on, other characters cemented themselves as Harry Potter royalty, with the likes of Neville Longbottom stealing an epic moment in the last film (if you know, you know) and Ginny Weasley – although she didn't have a huge amount to play with – being a pretty badass member of Dumbledore's Army in the fifth film.
brings some serious comic relief to the action-packed narrative with her wistful demeanour and soft-spoken voice – and she looks totally different now.
The below picture is who plays dazed, yet surprisingly wise Ravenclaw, Luna Lovegood.
The Irish actor, now 32, is going for contrasting look to her old character of Luna – who was recognisable for her trademark long, white-blonde hair. The actress has since changed things up with short, brunette hair – and looks incredible.
Often dismissed for her airy-fairy disposition, one of Luna's defining moments comes in the last film during the final wizarding battle, when Harry is rushing to find an object which can help destroy antagonist Voldemort.
We see the titular character barging past students who are rushing around chaotically in anticipation for Voldemort's appearance at Hogwarts.
Luna follows Harry, in the knowledge he is looking for her Rowena Ravenclaw's lost diadem – which holds the key to Voldemort's destruction – in the wrong place.
'Harry!' she calls out to him, but the wizarding hero waves her away, assuming she is distracting him from his mission.
'Harry Potter, you listen to me!' she bellows. Luna explains how he is going the wrong way, and says – obviously, duh – he needs to ask a ghost where it is.
And so in true Potter form, the ever-underestimated character saves the day. Hurrah.
Aside from her Hogwarts adventures, Evanna has appeared in films, tv shows, and theatre productions since the franchise ended in 2011.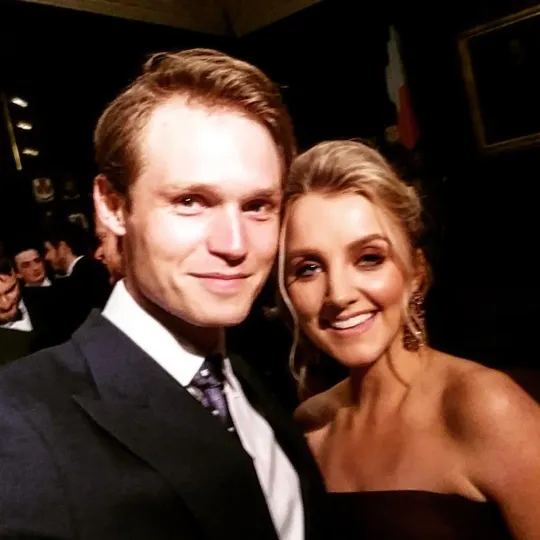 She also wrote a memoir, opening up about her struggles with anorexia and fame.
In 2020 Evanna revealed the reality of life after Potter fell short of her 'overblown' expectations of what it would be like.
'Sometimes I'll meet [fans] at conventions and at plays, and I'll meet them after that and they'll be like, "Why are not you doing blockbuster movies" and I'm like, "Yeah, why am I not? I don't know, I just didn't feel like it, that's all",' she said.
'They have no concept of how cutthroat the industry is.'
It was revealed in August that the star – who became a much-loved character even though she only appeared in four of eight films – .
It turns out she dated co-star Robbie Jarvis, who played James Potter, for many years – miraculously managing to keep their relationship out of the public eye.
They met on the set of the fifth film, with Evanna landing the part the year before aged just 14, beating 15,000 other girls. Robbie was 20 when he starred in the franchise.
They split in 2016, and Evanna revealed they were 'still friends.'