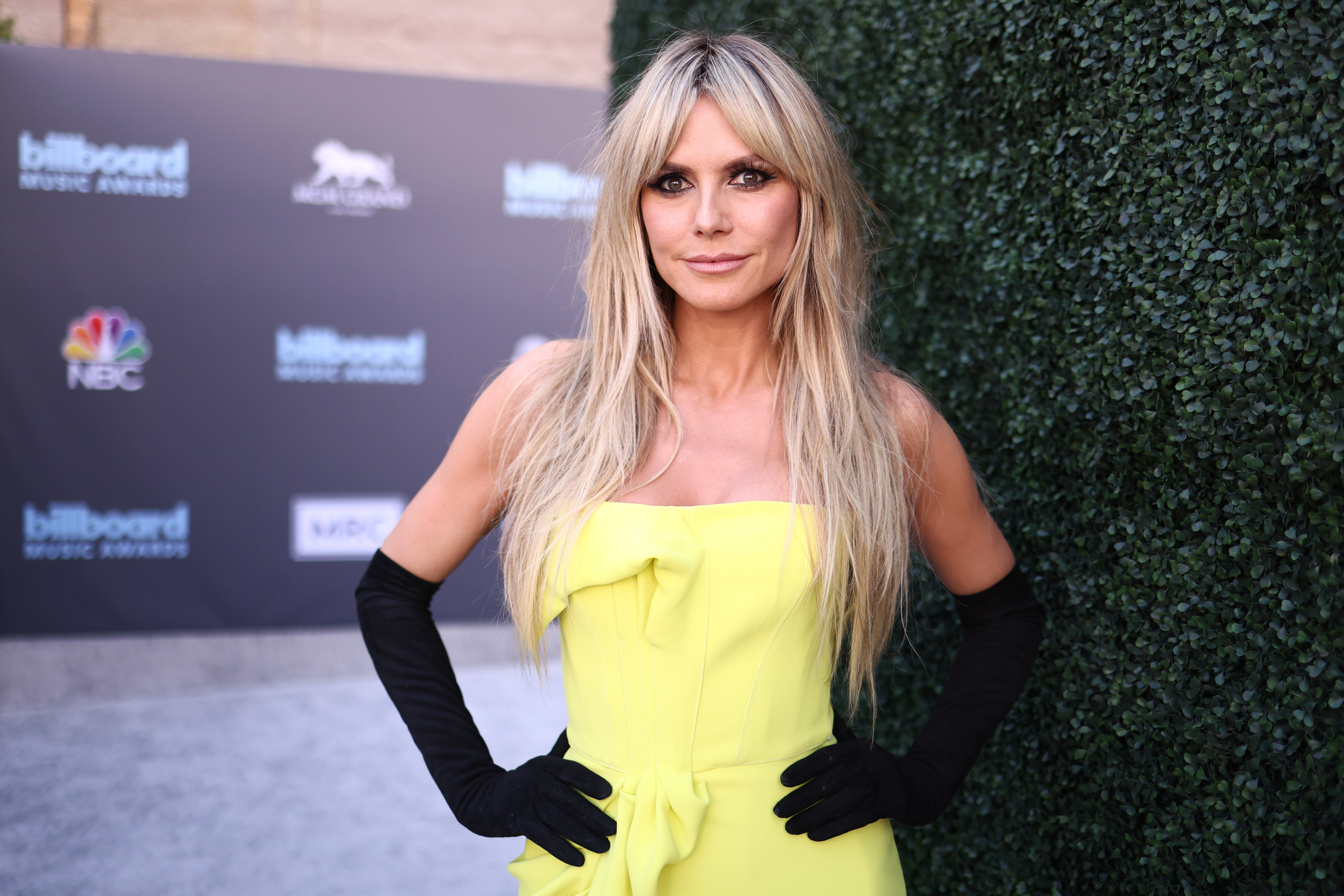 is really making the most of those last few moments of sunshine before the winter hits, and we don't blame her.
Fresh from her party, – complete with a group of nine others as her 'train' – the supermodel had a slightly more low-key Sunday as she relaxed by her pool.
She couldn't help but give us all , posting pictures and videos as she posed topless on a sunlounger, making sure that she wasn't hampered by tan lines.
One clip showed the 50-year old covering her modesty with one arm, while panning the camera down to show off her bikini bottoms – as her adorable ran around the garden.
'Sundaaaayzzzzzzzz ☀️🕶️🐾 [sic],' she captioned the Instagram post.
The Project Runway icon later shared a look at her full outfit on her Instagram story, with her floral yellow bikini top firmly in place.
She also took the opportunity to prove that her life wasn't all that glamorous, zooming in to show off a painful scar on her leg.
Heidi enjoyed some much-needed rest after – which took a whopping six hours to complete.
The star kept her crown as the reigning queen of Halloween as she rocked up to her own party dressed like the prettiest peacock we've ever seen.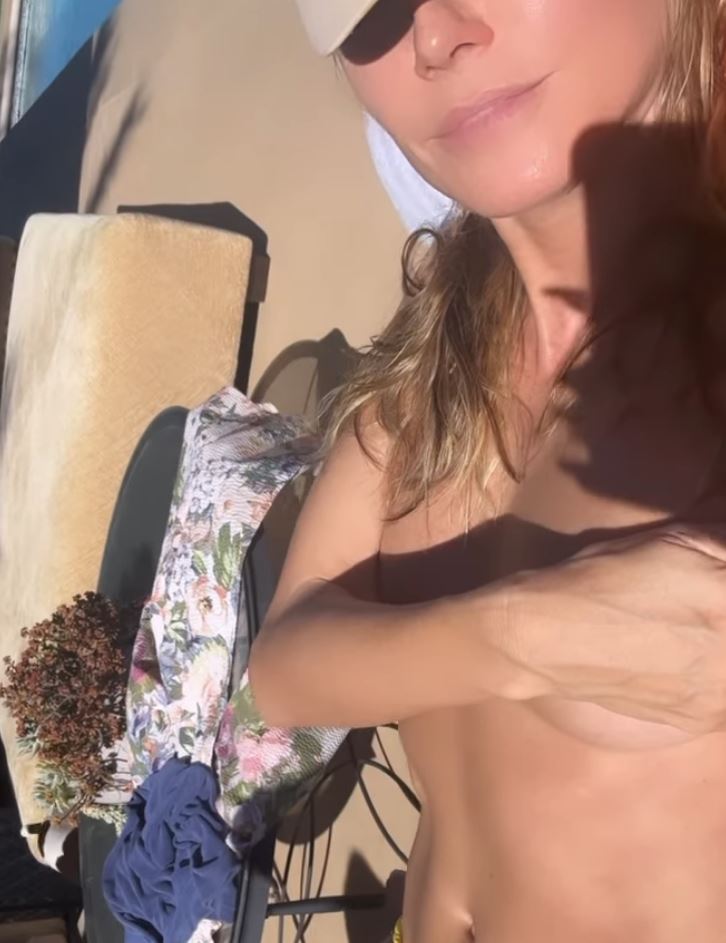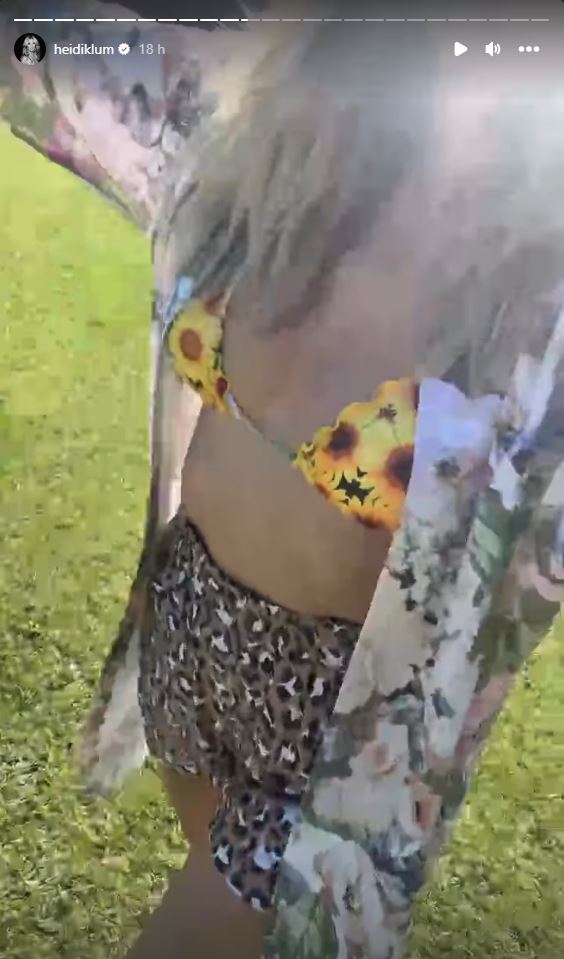 If that wasn't enough, husband Tom Kaulitz also got in on the action while hitting the red carpet as an egg.
As you do.
Spilling the beans on her love of the spooky season, Heidi explained that she went above and beyond to outdo last year's epic worm outfit.
'I love Halloween because I love the artistry of transformation,' she told Vogue. 'For the first 11 years, I did my makeup, and then I met people who are experts in working with prosthetics to bring my ideas to another level. I love surprising people with great ideas and execution.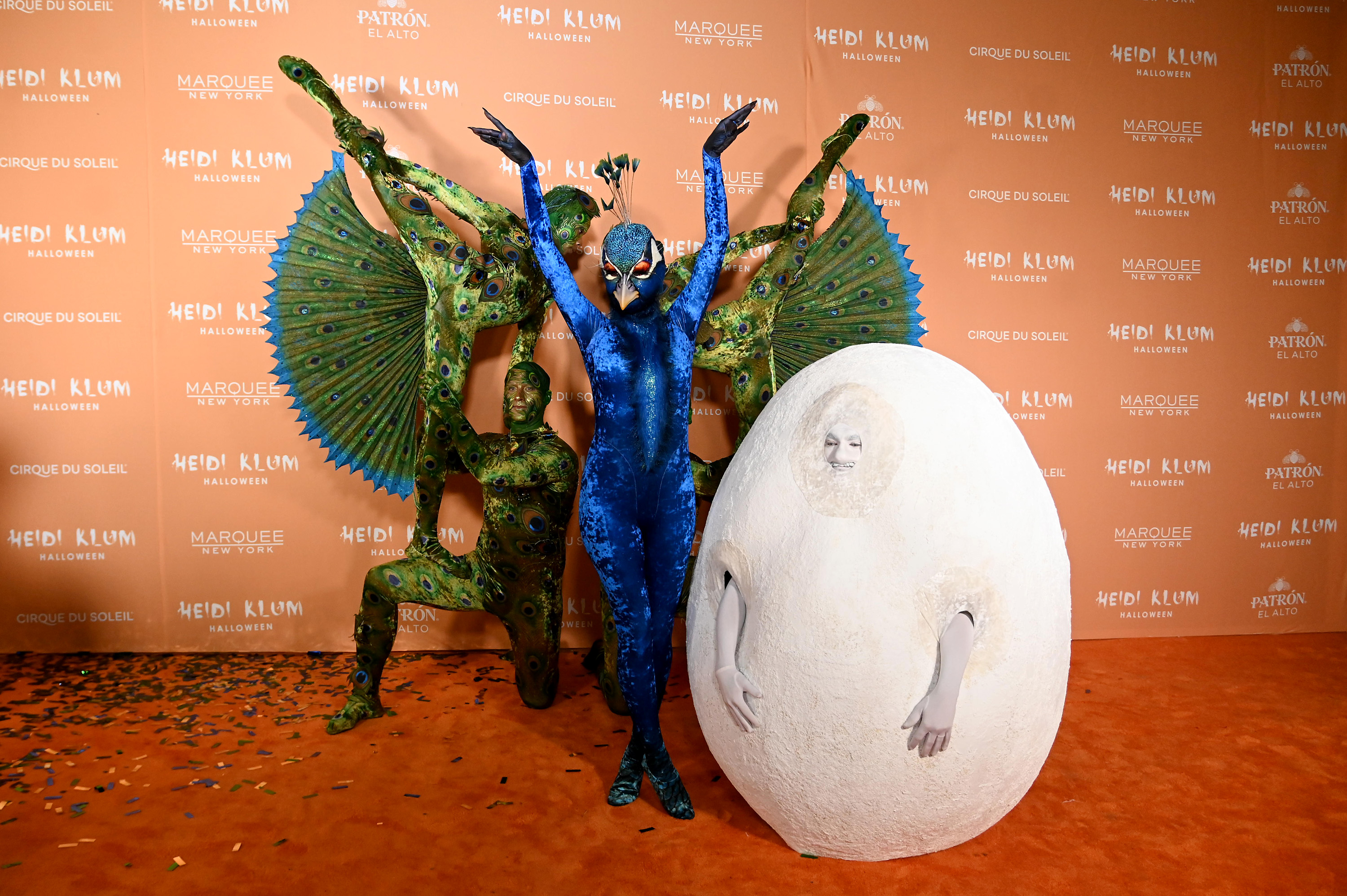 'I have glued prosthetics on every inch of my body in the past. Because I have done this so many times, I wanted to surprise with a new idea, so I came up with a multilayer costume made out of many people.'
'I know you must think I am crazy, but I already know what I will be next year, and it's going to be amazing,' she added. 'I can't wait for the next Halloween!'
Honestly, same.