duo and have long been at the helm of the popular programme.
Once known to be best pals both on-screen and off, the pair have been on the show together since 2009, with Phil originally presenting from 2002 with Fern Britton.
Now, new reports allege that, and that their once close relationship 'has cooled'.
Responding to claims of a fallout, Phillip : 'The last few weeks haven't been easy for either of us' – but insisted he and Holly were still 'the best of friends', calling her 'his rock'.
So, have there been any warning signs of a rift between the TV presenting duo that you might have missed? Or rebuttals to past claims rubbishing the idea of a feud?
Let's take a look.
Holly and Phil start working together – 2006 to 2009
Holly, 42, and Phil, 61, saw their working relationship kick off in 2006, when the former joined ITV's Dancing on Ice.
It wasn't until three years later that Holly joined daytime TV hit This Morning in 2009, as Phillip's co-star Fern Britton left the show, amid reports the two didn't get along.
Fern would later say of her departure: 'I began not to enjoy it so much and the morning I resigned, I didn't know I was going to resign.'
She also once said of her and Phil's working relationship: 'We chose not to live in each other's pockets. We were a great professional partnership but we never went on holiday together.'
Holly and Phil have presented This Morning together since then, though Holly did take a break from Dancing On Ice from 2011 to 2017.
Holly presents I'm A Celebrity, Get Me Out Of Here – November 2018
In November 2018, Holly was drafted in by ITV to present a series of I'm A Celebrity.
She jetted off to Australia for the lengthy TV stint with Declan Donnelly, as she stood in for his usual presenting partner Ant McPartlin temporarily.
The series she co-hosted went on to win a BAFTA in May 2019 – with Ant and Dec ensuring Holly was centre stage for the acceptance speech.
Reports later of Holly's success on the show – and claims that he ddn't want Holly to talk about the BAFTA on This Morning.
However, the TV host appeared to brush off suggestions of jealousy on Twitter even before the BAFTA win.
Around the launch of 2018's I'm A Celeb, Phil joked with a fan who asked if he was jealous on Twitter, writing: 'Sooo jealous lol'.
Holly 'eclipses' Phil – June 2019
A cover story by the Sunday Times magazine was also said to have caused friction.
The April 2019 magazine ran a photograph of the pair side by side, with a crown drawn atop Holly's head.
The headline beneath it read 'Queen Holly', and declared that she'd 'eclipsed' Phil to become 'Britain's hottest TV star'.
In June, it was reported that there had been 'tension' over the cover, with claims that Phil was 'fuming'.
But on Father's Day, Holly
Beside a snap of them smiling together, she penned: 'Talking of important men in my life on Fathers Day. Here's another one.
'My partner on the telly and one of my best friends in the world… love you @schofe.'
Reports of also surfaced in June 2019.
Rumours of rifts with Holly and Ruth Langsford – December 2019
In December 2019, reported that This Morning's Friday host Ruth Langsford had submitted a complaint about Phillip.
The claim followed an , as This Morning's presenters were handing over to Loose Women via a live connection.
And there was more speculation about Holly and Phil's friendship.
An ITV spokesperson hit back at the rumours of This Morning rifts, saying they were 'gossip'.
They stated: 'It's deeply disappointing and unfair for Phillip to be the target of this sort of malicious gossip.
'Phillip is a much respected broadcaster and colleague and this is absolutely not a description of This Morning that we recognise.
'Holly and Phil are great friends both on and off screen and are popular among viewers and colleagues alike.'
Phil comes out as gay on This Morning – February 2020
Talk of fallings out at This Morning were cast aside when the presenters rallied around Phillip in February 2020.
In a personal chat on the show – in an episode presented by Ruth and husband Eamonn Holmes – Phillip opened up to Holly about being gay.
At the beginning of the chat, Holly grabbed Phil's hand, saying: 'I have never been more proud of my friend than I am today' – later telling him she'd 'be by his side forever'.
Ruth and Eamonn then came over and gave Phillip a big hug, as the emotional segment drew to a close.
Holly and Phil speak out about the rumours – 2020 to 2021
Phillip addressed the feud allegations on Chris Evans' podcast How to Wow in October 2020.
He said on the show: 'There was not and there has never been a feud with Holly.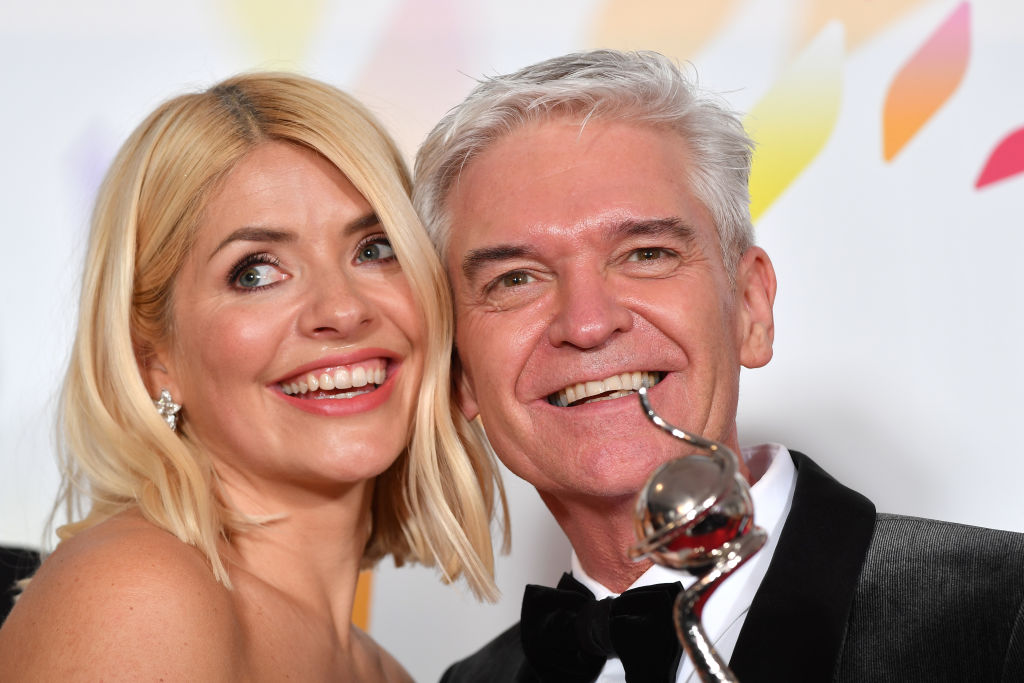 'When they're writing 'Phillip and Holly feud', we couldn't have been closer, because I'd told her my secret and she was holding me together at work.'
Around this time, This Morning's long-standing Friday presenters Eamonn and Ruth were , continuing on as holiday presenters.
Holly also addressed the long-running rift rumours in 2021 on Fearne Cotton's podcast Happy Place.
She shared: 'That [the rumours] was a particularly difficult time. But I remember having a conversation with Phil and it was like, 'But we know'.
'I have to believe that, as long as you know inside, and you know the truth – you know your truth – then everything is okay.'
Queuegate over the late Queen's lying-in-state – September 2022
Both Holly and Phil came under fire over the late Queen Elizabeth II's funeral.
They were to pay respects to the late Queen as she lay-in-state at Westminster Hall, as part of their work as broadcasters on This Morning.
Addressing the backlash, Holly Willoughby said on the programme: 'The rules were that we would be quickly escorted around the edges to a platform at the back.
'In contrast, those paying their respects walked along a carpeted area beside the coffin and were given time to pause.
'None of the journalists and broadcasters there took anyone's place in the queue and no one filed past the Queen.
'We, of course, respected those rules. However, we realise that it may have looked like something else and therefore totally understand the reaction.
'Please know that we would never jump a queue.'
However, and the backlash continued for some time.
Phil doesn't appear on Holly's Instagram for months and she changes her Twitter bio – early 2023
This year, eagle-eyed fans have noticed that Phillip hasn't appeared on for several months.
The TV star has instead been sharing her usual outfit snaps, and the odd selfie with This Morning favourite Alison Hammond and guest This Morning co-hosts such as Joel Dommett.
that Holly's bio section on Twitter has changed, now focusing on her credentials as a broadcaster, author and founder of lifestyle company Wylde Moon.
Previously, it was said to read: 'I was introduced to this by a 'Twitter legend!' – but it's not clear when the switch might've happened.
Backstage tensions and Phil's shock statement – May 2023
In May 2023, it was claimed that Holly and Phil .
A source claimed to The Sun: 'To those around them on set, it has become clear recently that Holly and Phil are not as close as they once were…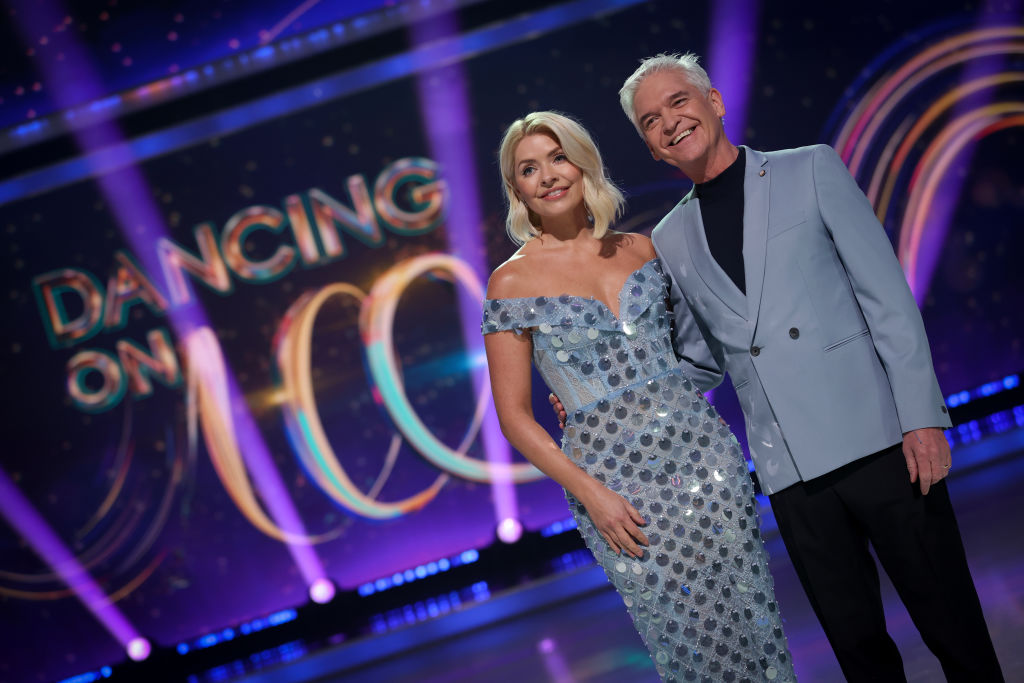 'Behind the scenes their relationship has cooled. Before there would be a lot of banter and camaraderie off camera but that has dwindled.'
Phillip quickly replied in a statement to the newspaper: 'As I have said before, Holly is my rock.
'We're the best of friends – as always, she is an incredible support on screen, behind the scenes and on the phone.
'Holly has always been there for me, through thick and thin. And I've been there for her. The last few weeks haven't been easy for either of us.'
It was then claimed that Holly , and the first she'd heard of them was online.
However, Holly has not made any statements of her own at the time of writing, although it has been reported that the pair
The pair have certainly had a lot on their plates lately, with Phillip having to miss several weeks of This Morning to attend , and when he returned in April, Holly took some time off work as .
In the latest twist, both were then .
The duo present the daytime show from Monday through to Thursday each week, usually appearing in a promo which airs during Friday's episodes. But the promo aired this week unusually showed no sign of the pair.
Undoubtedly, all eyes will be on ITV come 10am on Monday morning.
Follow Metro across our social channels, on Facebook, and
Share your views in the comments below