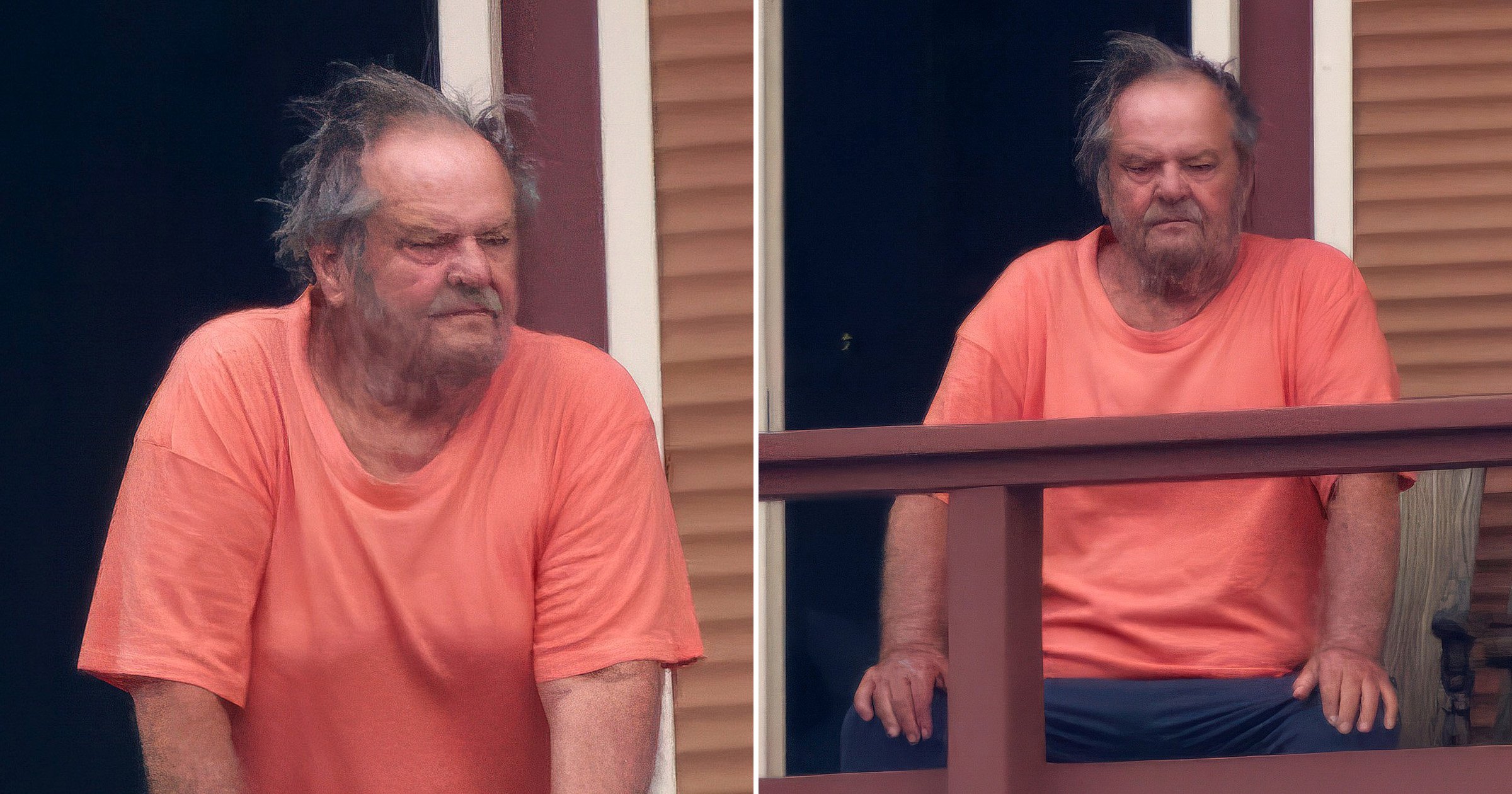 Hollywood legend Jack Nicholson has been pictured basking in the fresh Californian air.
The Shining star, 85, took a quiet moment to soak up the beautiful vistas of the Franklin Canyon Reservoir from the comfort of his balcony on Friday morning.
It's the first sighting of the A-Lister in nearly two years.
Nicholson, who kept comfortable in a loose fitting orange T-shirt and baggy dark blue sweatpants walked around the terrace and admired his surroundings before leaning against a balcony railing.
He then took a seat and continued to enjoy the crisp morning in peace.
Pictures of Nicholson delighting in a calm start to the day comes after reports that he has grown more solitude in his later life.
According to an insider speaking to RadarOnline in January, Nicholson spends most of his days in his lavish Beverly Mansion, which he bought from his friend Marlon Brando.
The source told the publication: 'He's made it clear his home is his castle. But people just wish he'd come out of the house and pop up to tell them how – or at least reassure folks he's OK.'
It's claimed that Nicholson remains in touch with certain relatives, including his 'protégé' son Ray, but 'his socialising days are long gone'.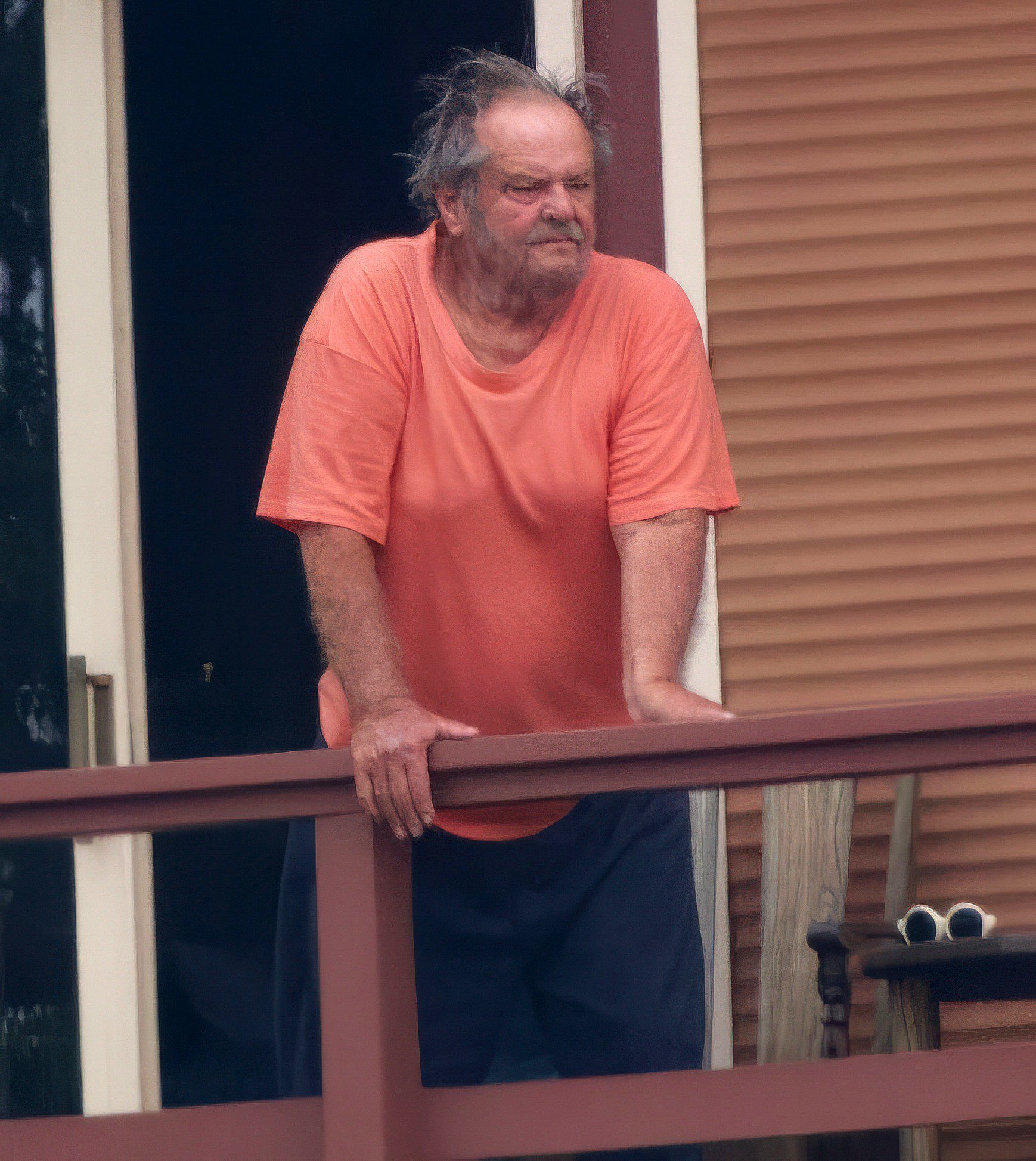 In February, 's estranged daughter Tessa Gourin, 28, said her father is 'not interested' in forming a relationship with her.
Tessa was born to in 1994, after he and her mum Janine reportedly had a brief affair.
However, they've never had a bond, with never publicly mentioning her.
The Shining actor does have five other children. His first child, Jennifer Nicholson, 59, was born in 1963 during his marriage to Sandra Knight.
Seven years later, he welcomed son Caleb Goddard, 52, with Susan Anspach, then in 1981, Jack had his third child, Honey Hollman, 41, with model Winnie Hollman, but she was raised by her mother in Denmark.
His youngest children – Lorraine, 32, and Ray, 30 – he has with actress Rebecca Broussard.