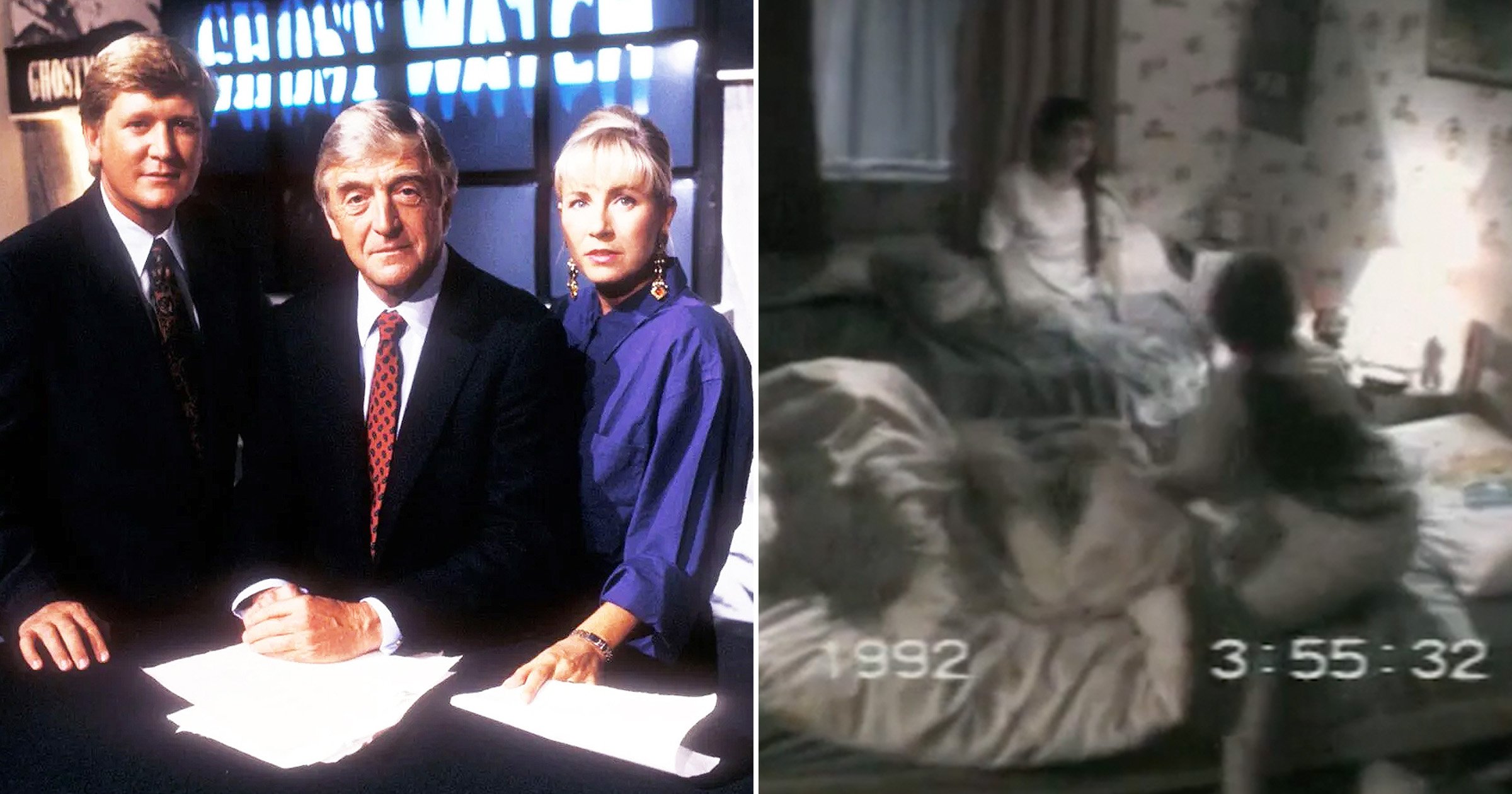 The creator of banned programme Ghostwatch has recalled how Sir was targeted by angry viewers.
Back in 1992, Sir Michael, , fronted a horror mockumentary titled Ghostwatch alongside Sarah Greene.
In it, the pair presented what looked to be a live news report that was at a family home.
The report featured 'home footage' of a ghost terrorising two children in their bedroom with their mother rushing to get them out of the house.
However, many of those tuning it didn't quite realise the whole thing had been a set-up and the BBC was flooded with a jaw-dropping 30,000 complaints within just an hour of it going to air.
Many parents also claimed that their children had been left traumatised by the scary scenes and the episode was later banned from ever appearing on British TV again.
Reflecting on the fallout in the wake of Sir Michael's death, creator Stephen Volk recalled the immense support the presenter provided as the show came under fire.
'He was nothing but supportive,' Volk told Metro.co.uk.
'I can remember a specific headline that came in one of the tabloids the following week that said "Parkinson drops a ghoulie" and he being the face of the programme meant he got a lot more stick than me, the mere writer who was living comfortably at home away from the tabloids.
'But because he was a name, he obviously got a lot of the flack that was handed out.'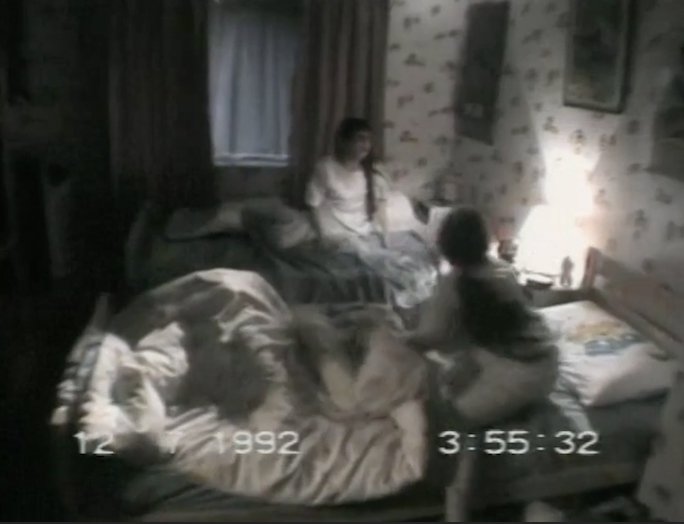 He continued: 'But I admire him for the fact he never did any less than support the programme and said if people believed in it, what could we do.'
While the programme, which was directed by Lesley Manning, was created to try and encourage people to question things they were being told by the media, it had the opposite effect and audiences were simply outraged.
'First of all they trusted the BBC not to tell them a lie and the programme was a lie and that was what they were outraged by more than anything, that they weren't told the "truth",' he said.
'I think that because Parky was at the centre of it as an anchorman, they weren't used to that either.
'What was slightly annoying at the time was that as a writer of drama people didn't look at it and understand it – [the message] was we shouldn't trust everything we see on TV – instead we just got a barrage of outrage of people saying this shouldn't be allowed and that it was outrageous.'
When writing the script Volk had toyed with the idea of being able to have well-known broadcasters front the show, but was slightly taken aback when the legendary chat show host jumped at the chance to appear.
'The key thing I really admire him for is that he read it and immediately got what it was about,' he explained.
'It made him smile and I was glad he wanted to be part of it.'
When they first met during rehearsals, Sir Michael told the writer how much he loved the concept.
'He said how amused he was reading the script and that he'd called over his wife Mary and had said "take a look at this" [when he first read it] and it was just delightful the way he was behind it and how enthusiastic he was,' Volk said.
'What he brought to it was that Yorkshire kind of bluntness and scepticism that I don't think we would have got with another presenter.
'He played the role with such authority and brilliance.'

Do you remember watching Ghostwatch?Comment Now
While the show now has a cult-like following from children who can now poke fun at how terrified they were tuning in at the time, Volk said he believes Ghostwatch would never be made today.
'We would have to get it through hoops like editorial policy and it wouldn't have gotten anywhere, but luckily we happened to do it at that time where producers had a lot more autonomy and creativity in a sense,' he said.
With many Sir Michael fans singling out the show in their tributes to the late broadcaster, Volk said he's flattered to be associated with the legend.
'He did many things in career so it's nice to be a little footnote in it really and I'm overjoyed that Ghostwatch, which after all was only 90 minutes of television back in 1992, the fact people still talk about it and remember it 30 plus years later, it is quite astonishing,' he said.
'I feel very proud of it.'