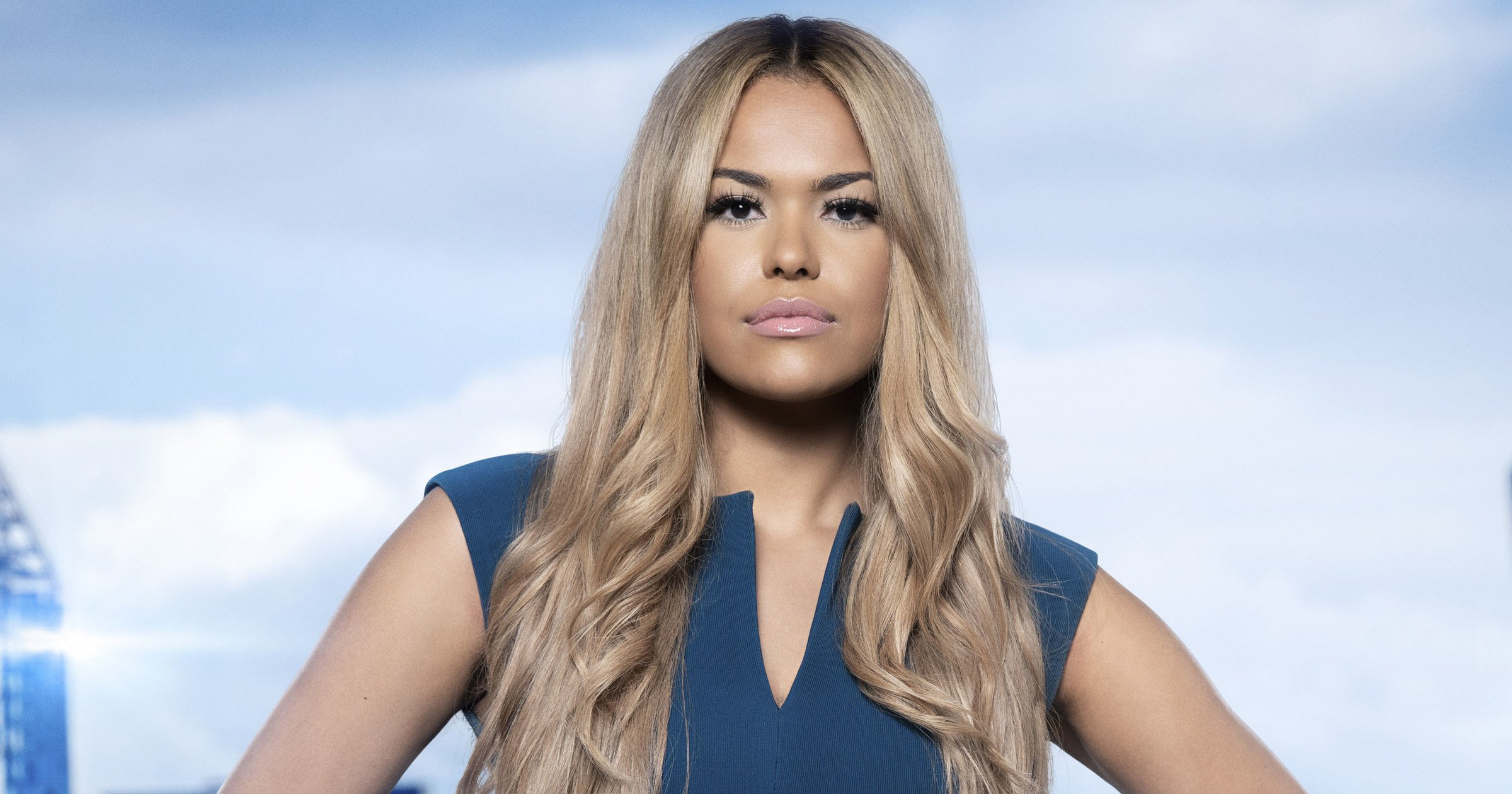 Kathryn Burn finished second on in 2022, but being runner-up hasn't stopped her from achieving great things.
In fact, her business is thriving without the help of Lord 's £250,000.
Series 16 of the much-loved BBC show and her dessert parlour empire, while Kathryn's pyjama brand just missed out on that investment, but she reckons only motivated her to keep going.
Chatting to Metro.co.uk, Kathryn explains that business is booming like never before.
'Things are so much busier now. is the company I had for five years, and that has gone mental. I open that from September until the first week of January and last Christmas especially, it was busier than it's ever been.
'Then , my year-round sister company, which I launched while The Apprentice was on, that had such a great start to open the company. Normally it takes a good few months to kickstart a business but I had that platform and got an influx of orders which was really, really great and helpful.
'Especially at the end of the year, I literally don't have any time to myself because it's so busy!'
She adds that she's proud of having grown her business 'all on my own', admitting that she doesn't know whether winning would've even been right for her in hindsight.
'Harpreet is smashing what she's doing and the right person did win, she was a worthy winner and she thrives under that pressure of working with Lord Sugar whereas, in reality, I don't know if I would have.
'I've always run my company own my own so, to have that extra person? I don't know how I would've felt about it.'
Kathryn – who says reaching the final was an achievement in itself, regardless of winning – also hopes to inspire young people with her own ventures.
She now regularly pays visits to schools to chat with pupils about their career options, especially keen to show young women that they too can start a business, alongside Brittany Carter and Stephanie Affleck.
'I've shown younger generations that they can do it! I hope to inspire some women out there to start their own businesses and not feel that we are any less than men – our series proved that we are a step ahead!
'As a result of The Apprentice, I've been going into schools all over the UK, speaking to students about their careers, about starting their own businesses, because that's something I am really, really passionate about, just to tell them uni isn't for everyone.
That's a key focus for me, spreading the message that, if you're not a classroom person, you're not academic, you can still be successful.'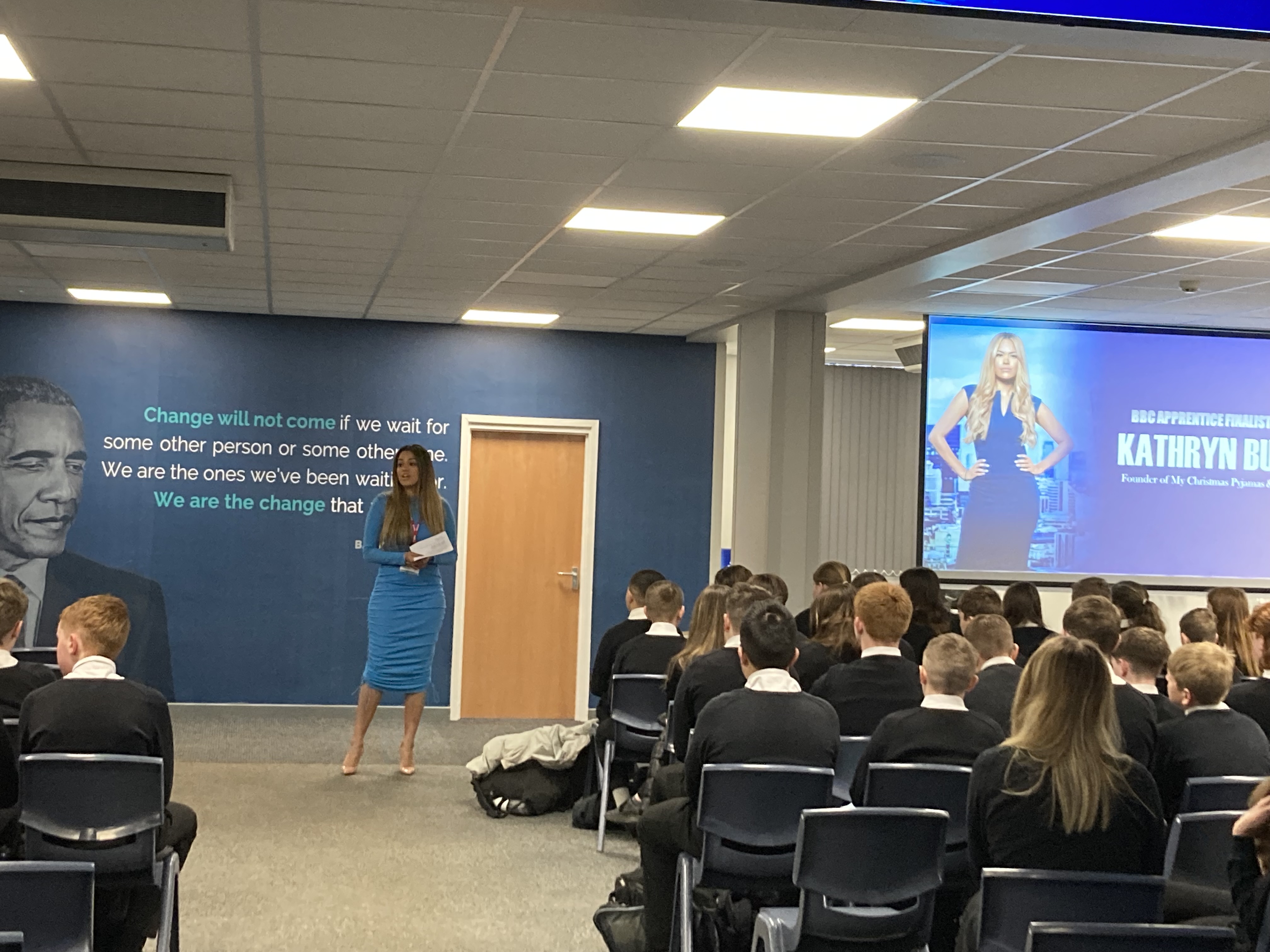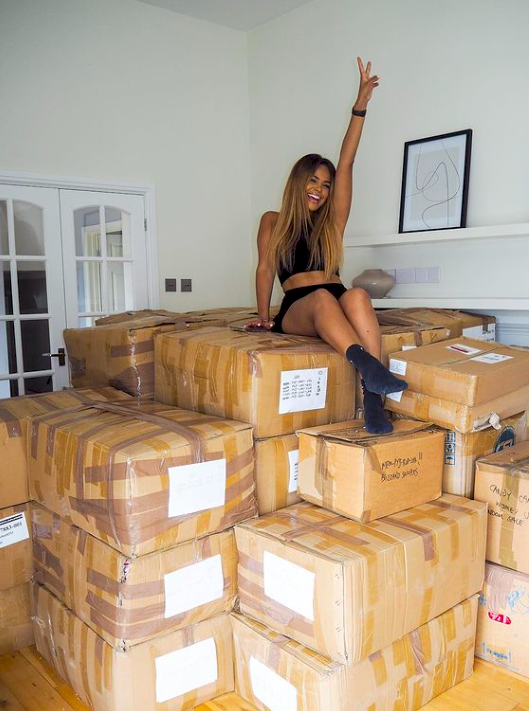 Kathryn also believes she's grown as a person since her series of The Apprentice aired, with countless doors opening for her now that wouldn't have a couple of years ago.
'I learnt so much through the process and I've actually changed a lot over the past year,' she says proudly.
'I've become so much more confident with my business, whether that's doing negotiations, pitching, or going for new deals, I just feel like I'm in a completely different space than before I did The Apprentice.'
She also has plans to launch another business soon and has signed with an agency to fulfil her TV dreams.
'I have lots of exciting things in the pipeline. There have been so many great opportunities off the back off The Apprentice and I feel really grateful for that.'
So, after bagging herself thousands of PJ orders and keeping families cosy at Christmas, oh, and even securing a deal with Hilton Hotels all by herself, it seems not winning The Apprentice really wasn't the end for Kathryn's business.
'It gave me great exposure and credibility, because people know who I am and they listen to me.
'I urge anyone who doesn't win the show to stay positive, regardless of where they finish.'
The final of The Apprentice 2023 airs at 9pm tonight on BBC One.