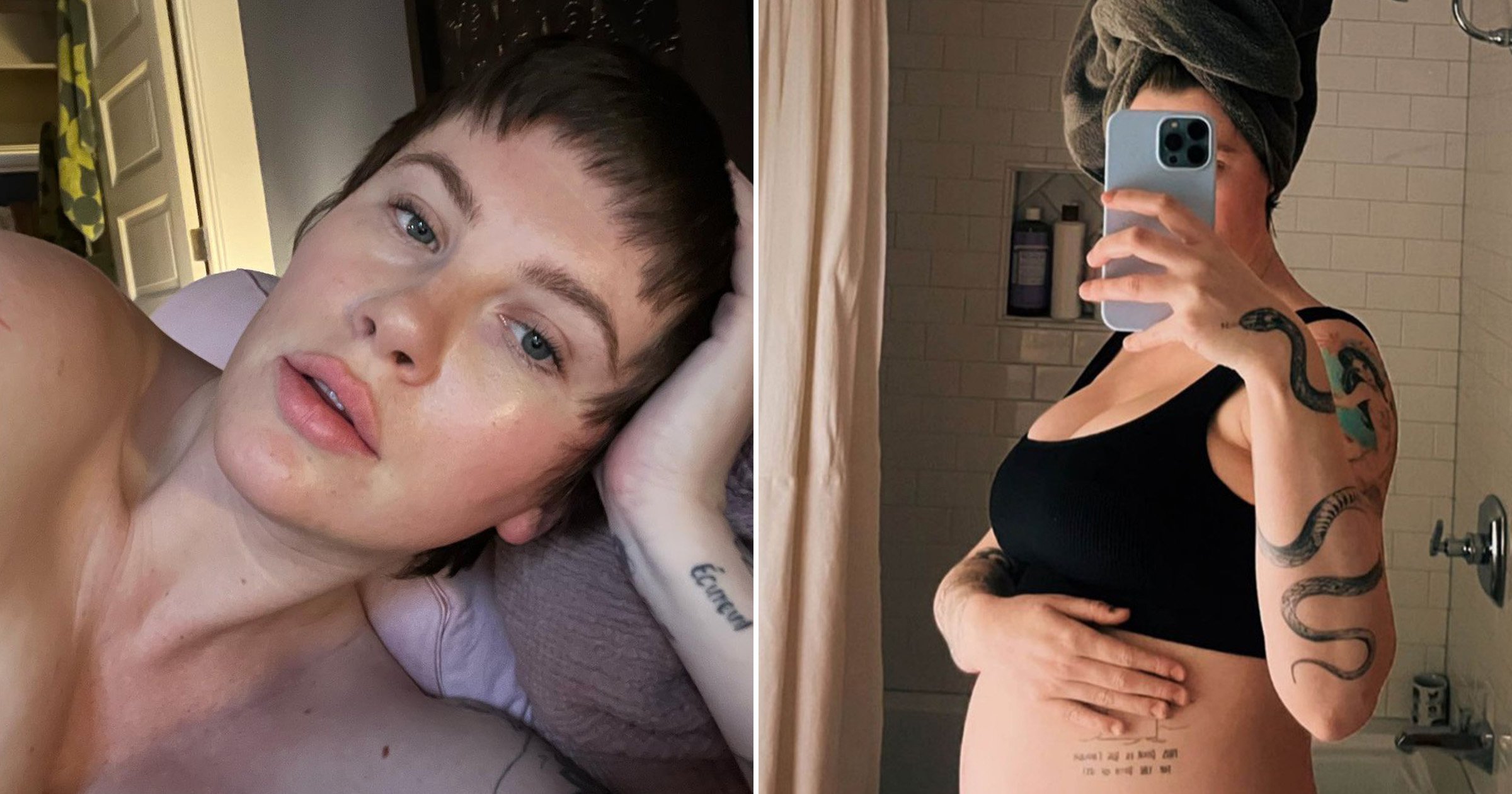 Ireland Baldwin has revealed that she will now be keeping much of her pregnancy journey private after being met with unsolicited advice.
The 27-year-old, daughter of , is set to – real name Andre Allen Anjos.
She announced their baby joy on on New Year's Eve, and has since given followers an intimate glimpse into her impending motherhood – including , which mom Kim Basinger was left baffled by.
However, in a new string of posts, the model explained that she would no longer be posting so much, due to the comments she had received.
Sharing a screenshot of a message she had been sent, in which an unnamed follower suggested that she was 'a little puffy' due to preeclampsia', Ireland began: 'Women, moms, "nurses" like this are the people who ruin sharing your pregnancy on social media or at all.
'I hate people who go out of their way to instill fear in others. I hate unlicensed and unqualified people who diagnose people of bulls**t over the internet.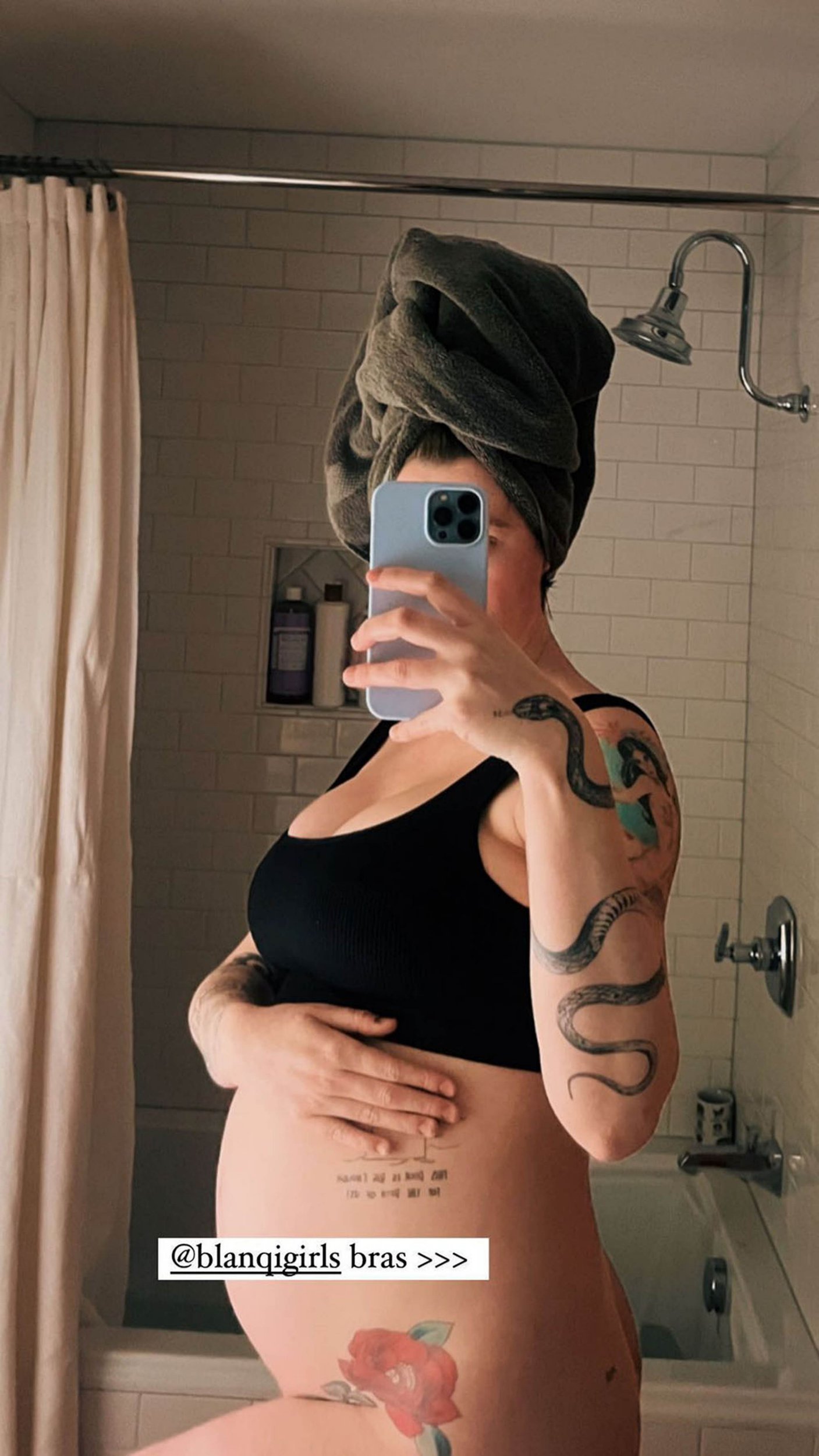 'I don't care if you think this is someone who is trying to be helpful… It isn't. My hands aren't swollen. My body is… pregnant.
'My cheeks and my face have been puffy my whole life. My blood pressure is normal. My blood work is normal. I'm fine. But this brings up something I'd like to mention…'
'So naturally in a panic, I run to go check my blood pressure because as someone who struggles with health anxiety, of course I listen to a random on Instagram who scared me… and here we are,' she continued.
'Not that I feel obligated to / like I'm so important and this is some grand announcement, but I've decided to keep the remainder of my pregnancy as private as possible as well as my daughter/her life and all of the things.
'I shared tidbits here and there because I enjoyed connecting with people, feeling less alone at times, etc… but social media makes me miserable. You can only block so many frightening/ judgemental/ deranged low lifes in a day [sic].
'I completely respect and understand why people don't share their kids now or their relationships or anything for that matter. Instagram, TikTok, it's all a toxic pit of nothingness.'
The expectant mom ended by adding that she will 'consider posting on a private account' in future, and pivoting her main page for work.
Ireland will be giving birth to a baby girl with Rac, and for their impending arrival.
During an appearance on the Girlboss Radio podcast, she shared that they chose to name their daughter after an actress she 'loves'.
'We're naming her Holland,' she announced. 'I'm Ireland, so another country name because we wanted to keep that consistent.
'And then I love the actress Holland Taylor. I've always loved that name since I was young, I just thought that was such a classy, beautiful name, so we're going with Holland.'
'What I'm most excited about is really more centered around a lot of things I really wanted in terms of stability as a child myself that I didn't have,' she added.
'What's kind of exciting is I get to raise this little human and do things completely differently than what I was taught was the norm.
'It's cool that I get to unconditionally love this person and do my best to make her as equipped for this world and badass as possible.'