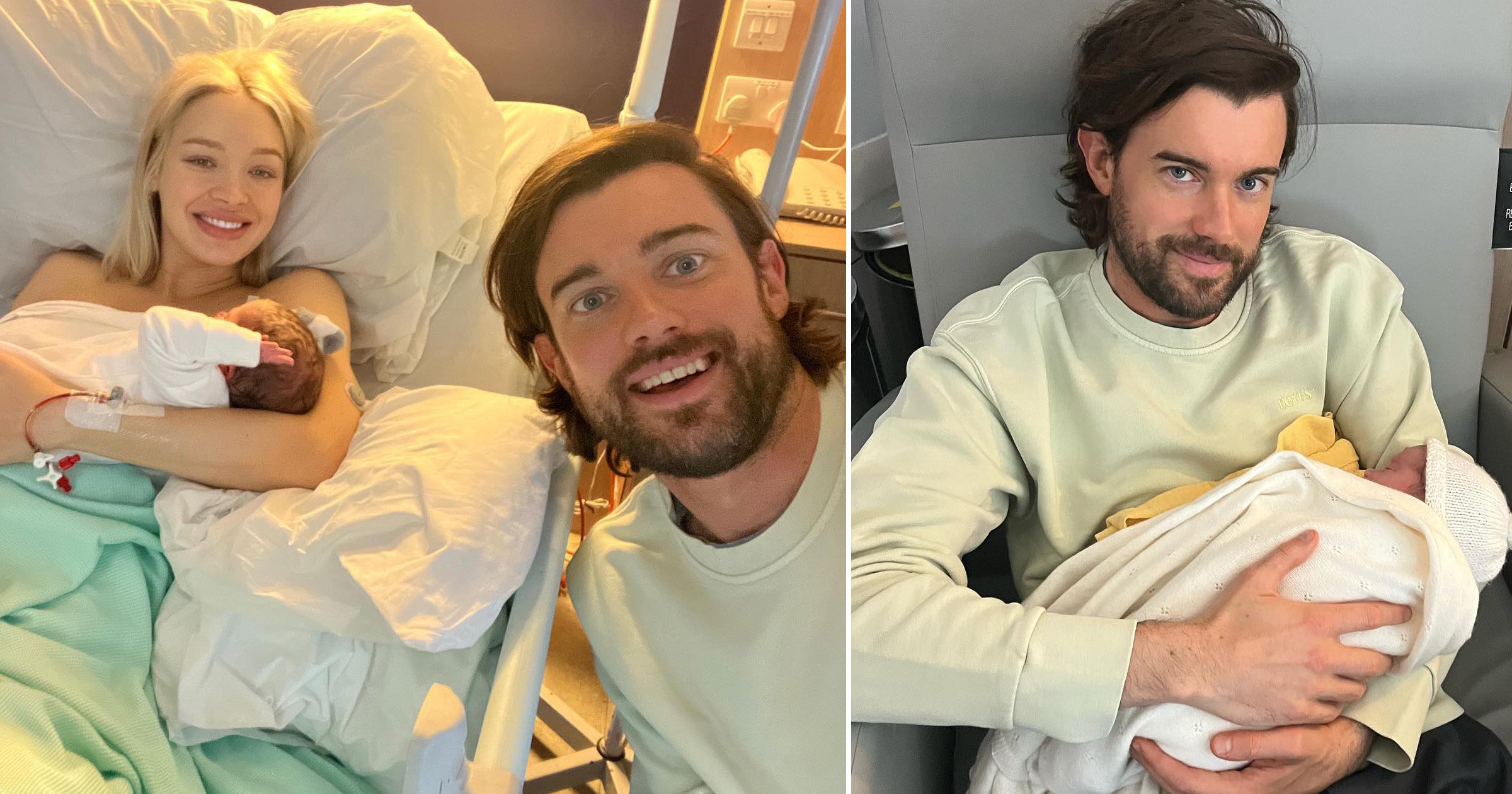 and Roxy Horner have shared the wonderful news that they've
Proud dad Jack, 35, shared a photo of himself holding their newborn daughter, as well as family-of-three selfie.
Alongside the snaps, shared on Instagram, Jack wrote: 'Well this just happened! Utterly overwhelming and joyous in ways I couldn't have even imagined.
'In awe of my partner who has been amazing throughout this journey and is going to be the greatest mum ever.'
He continued: 'So excited to have started a family of my own. Having vowed I'd never be that guy I am now 100% going to be the parent that shows everyone endless pictures of their kid.
'I also wore skechers to hospital, I think I must accept I am a full blown dad now.'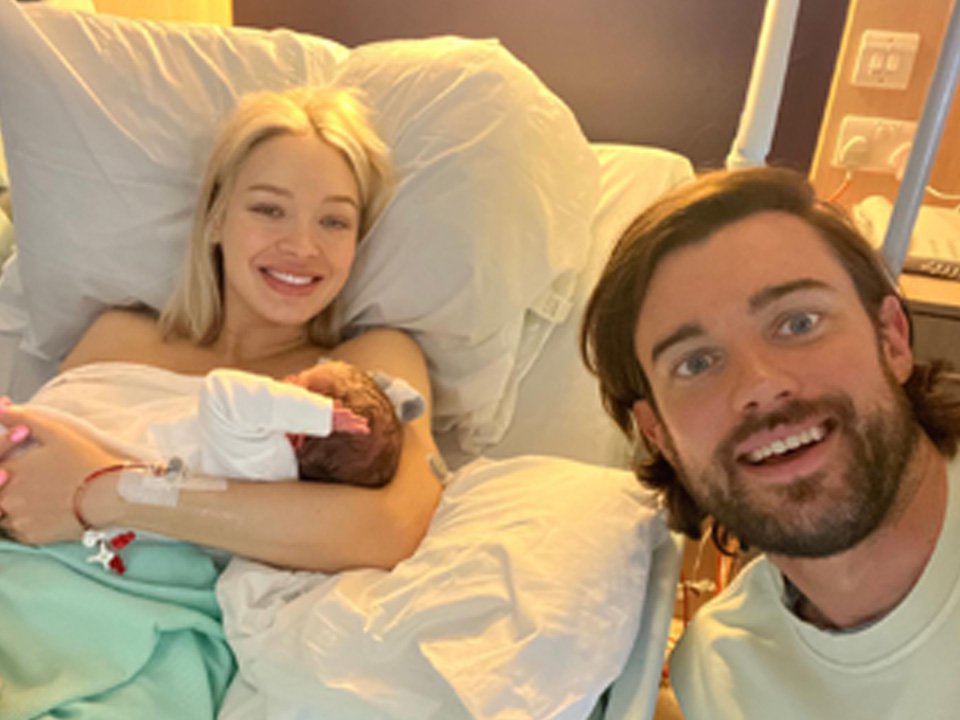 The comedian then concluded the announcement with a joke: 'Name wise after this weekend I think 'rice, rice, baby' has a nice ring to it.'
Roxy shared her own photo from the hospital, and in the sweet image, she's cradling their daughter and planting a kiss on her head.
The caption simply read: 'The love of my life'.
For the occasion, an organised Roxy got a special set of nails for the arrival. The pink set spelled out 'baby'.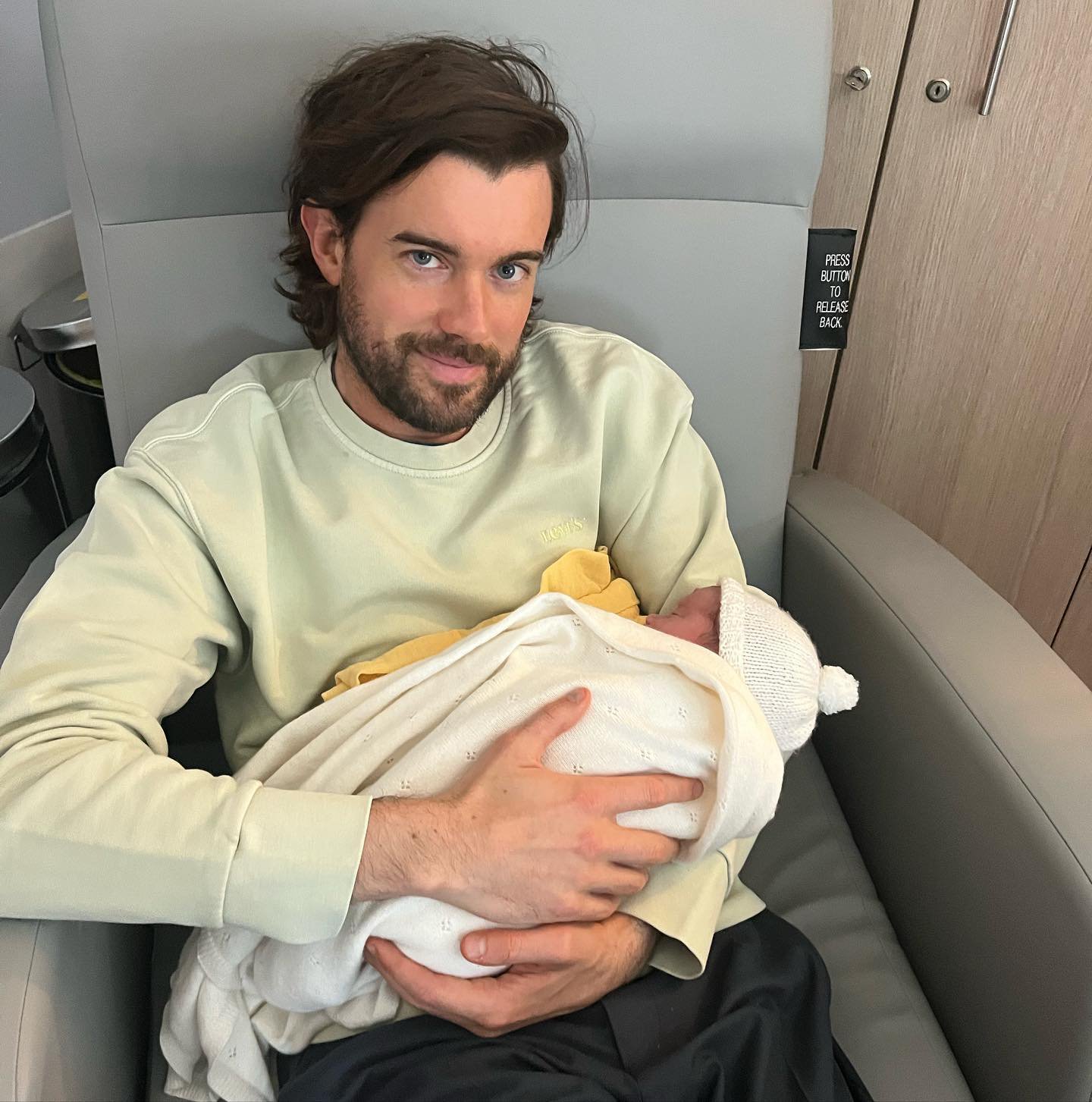 Roxy, 30, and Jack were seen at the Lindo Wing at St Mary's hospital in with a little baby carrier in tow yesterday indicating she possibly arrived into the world earlier this week.
The Bad Education star has previously on Steven Bartlett's podcast, saying: 'I want to do all of it with him [his dad, Michael Whitehall] around and obviously I know that that's not going to be the case forever.
'I said I wasn't going to do this. I'm not getting emotional. I wanted to have a baby because I wanted him to be around to know my child.'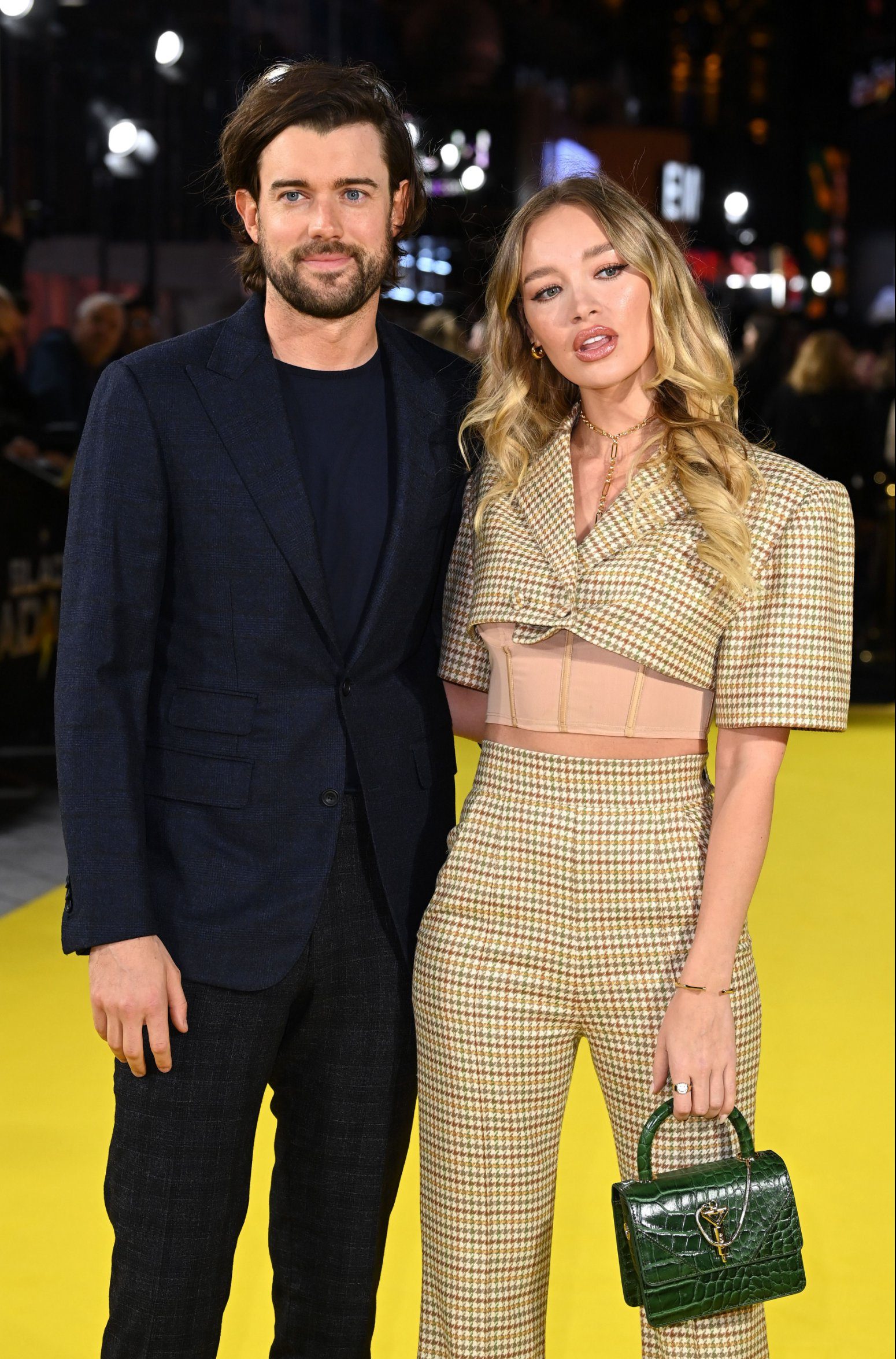 also opened up on , telling Metro.co.uk he'll be a 'great dad' and definitely come through with the best jokes.
'I know we'll count on him to constantly make the baby smile and laugh! I hope to be someone our child can always rely on, we just can't wait for them to be here,' she said.