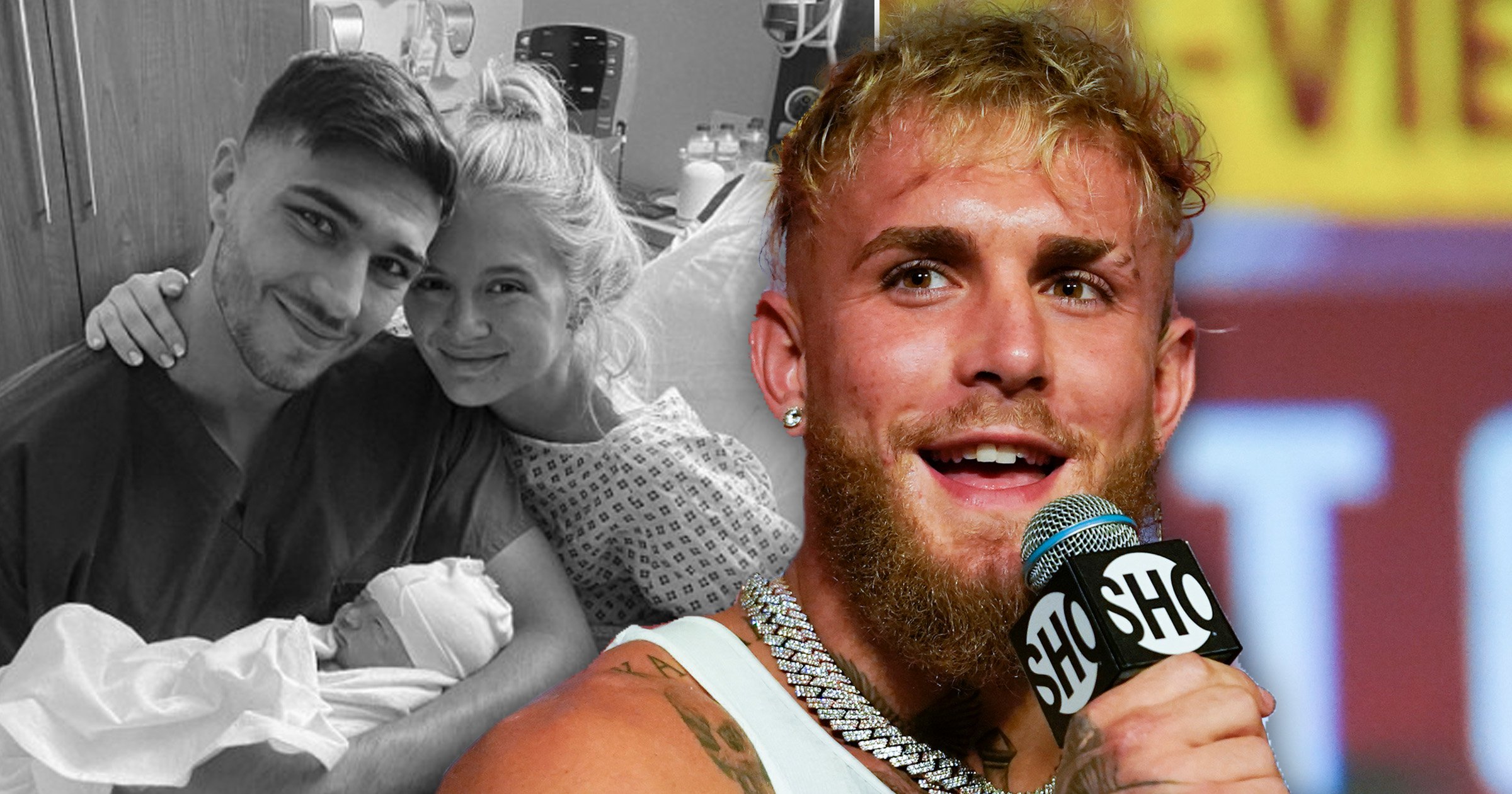 has once again caught the wrath of and Molly-Mae Hague fans after leaving a 'distasteful' comment on their baby announcement. 
The stars, 23, finally on Monday after weeks of speculation about Molly's due date. 
In a set of Instagram posts, the proud new parents shared the first photos of their daughter, including pictures of the family in the hospital and mum and dad cradling the tot, whose name is yet to be revealed.
While Tommy and Molly's celebrity friends rushed to congratulate them, Jake, 26, had a rather unsavoury taunt for his boxing rival. 
'Just in time to watch your dad get knocked out,' the YouTuber commented on the post alongside a smiley-face emoji.
Some found the remark funny but others called it a low blow given the couple are celebrating happy news.
'Jeeez man have some taste,' one follower commented, while another chimed in: 'F**k off man, just let them have their happy moment.'
Another wondered: 'Come on bro are you serious rn [sic]?'
Sharing their disgust in the comment, one Instagram user added: 'Ngl I think this is disrespectful coming on to her page commenting that ? like she's just had a baby leave me alone ygm [sic].'
'Why bring a baby into it? Sad absolutely sad,' another follower said.
Having the last laugh by turning the tables, one other wrote: 'No just in time to watch her dad knock you out.'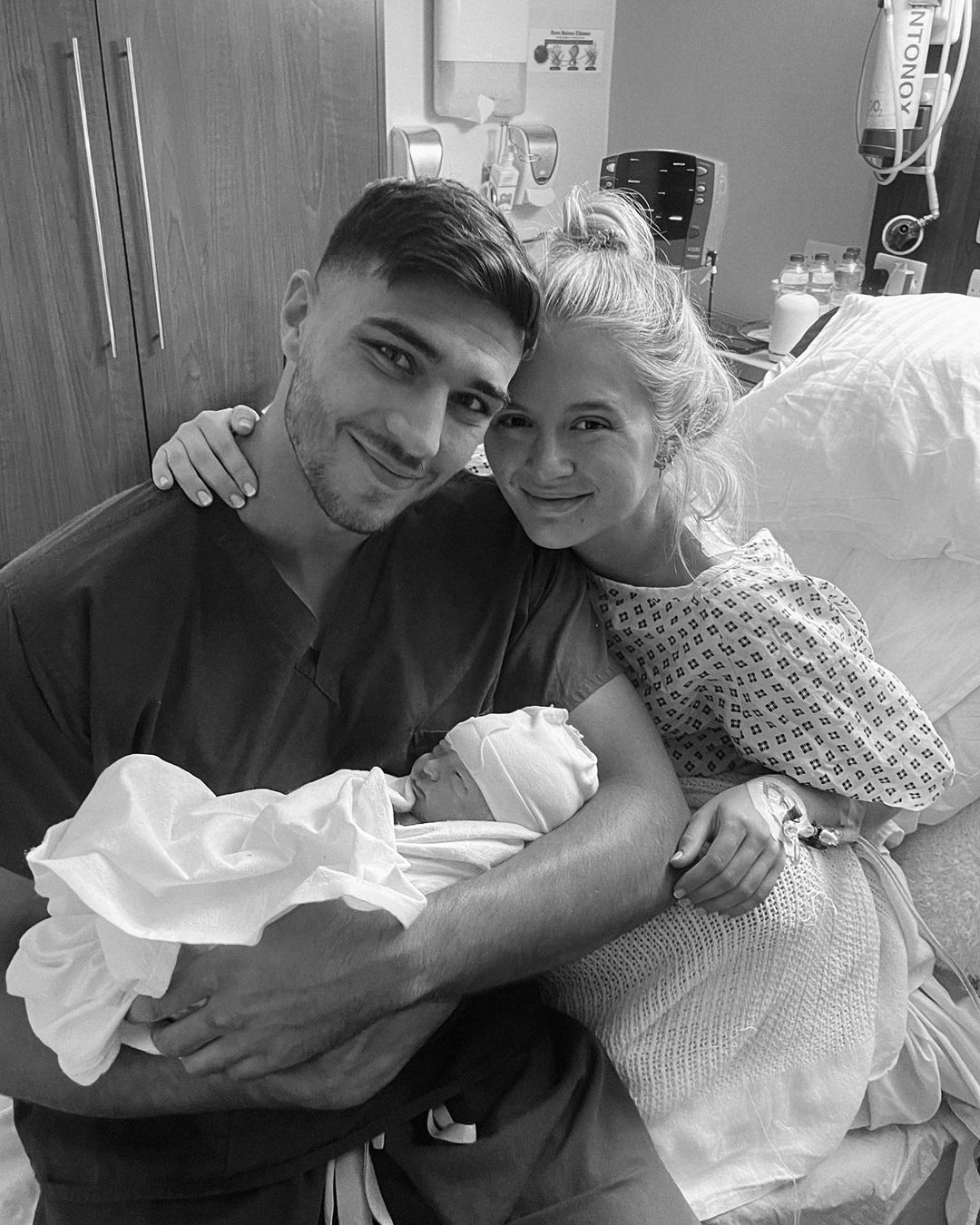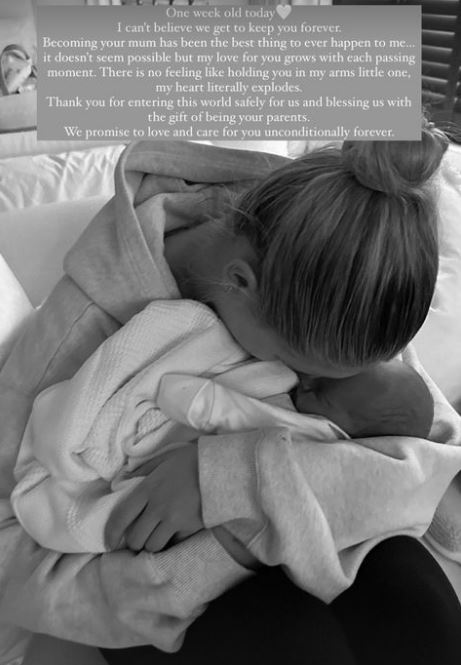 Clearly, Jake hasn't learnt his lesson as he also faced backlash for of Tommy and Molly's baby days before the couple had the chance to do so themselves. 
After his fight with Tommy was confirmed last week, Jake tweeted: 'Tommy has no excuses now…Baby's born.
'Money's massive. Immigration no issue. Tyson promises he & Papa will make Tommy retire from boxing & change his last name if he can't beat the YouTuber.'
He added: 'Tmw I'm coming to London to look at all 3 Fury's in the eye & shake on that promise.'
Jake and Tommy will go head-to-head in Saudi Arabia on February 26.
Who do you think will win the boxing fight – Tommy or Jake?
Comment Now
Molly and Tommy waited a week to share the news of their daughter's arrival.
The PrettyLittleThing creative director wrote in her Instagram stories: 'One week old today. I can't believe we get to keep you forever.
'Becoming your mum has been the best thing to ever happen to me… it doesn't seem possible but my love for you grows with each passing moment. There is no feeling like holding you in my arms little one, my heart literally explodes.'
She added: 'Thank you for entering the world safely for us and blessing us with the gift of being your parents.
'We promise to love and and care for you unconditionally forever.'