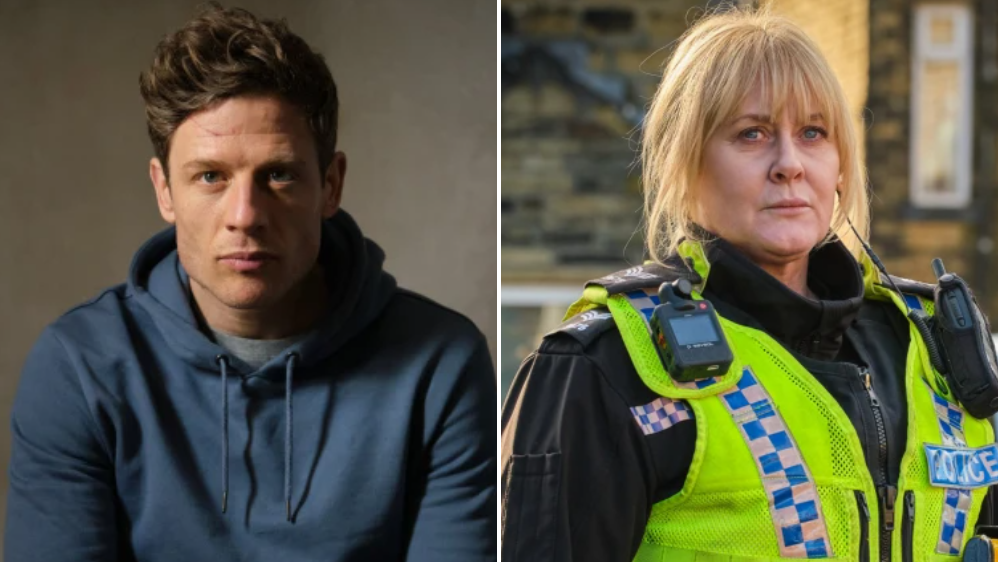 It appears even is lost for words after that finale.
Series 2 of the much-loved BBC drama series on Sunday night, as 's character, Sergeant Catherine Cawood, faced notorious villain Tommy Lee Royce (James) in a gripping showdown.
Viewers have hailed the episode 'unbelievable,' with countless fans calling for the cast to receive all the awards for how over the past few weeks.
After the incredible climax aired on screens, James shared a sweet snap with co-star Sarah, proving just how sKi**ed they are at their jobs, because there was definitely no animosity off-camera.
Posing the sweet pic to Instagram with the simple caption '#happyvalley', James wrapped an arm around lead actress Sarah.
Both in costume, Sarah donned her police uniform while James had on Tommy's hoodie, both looking proud as punch as they smiled for the camera.
Naturally viewers were keen to heap praise on the TV stars for their performances, with some famous faces also unable to hide their amazement after the finale.
Singer Jessie Ware commented: 'That was unbelievable 👏👏👏'
Saying what we're all thinking, BBC Radio 1 DJ Greg James commented: 'It's actually a joke how good that episode was'.
'Perfect finale 🙌🙌', praised Gabby Logan, while Anita Rani wrote: 'Perfect ending. Happy valley a major moment in British TV history already. Congratulations to you and the entire team 👏🏽👏🏽👏🏽👏🏽👏🏽👏🏽👏🏽👏🏽'
Continuing the stream of praise, one fan added that they were 'gutted' Happy Valley won't be back on their screen.
'Absolutely incredible acting from you both. No big chases or explosions needed. Pure class from the whole cast 👏👏👏', wrote another.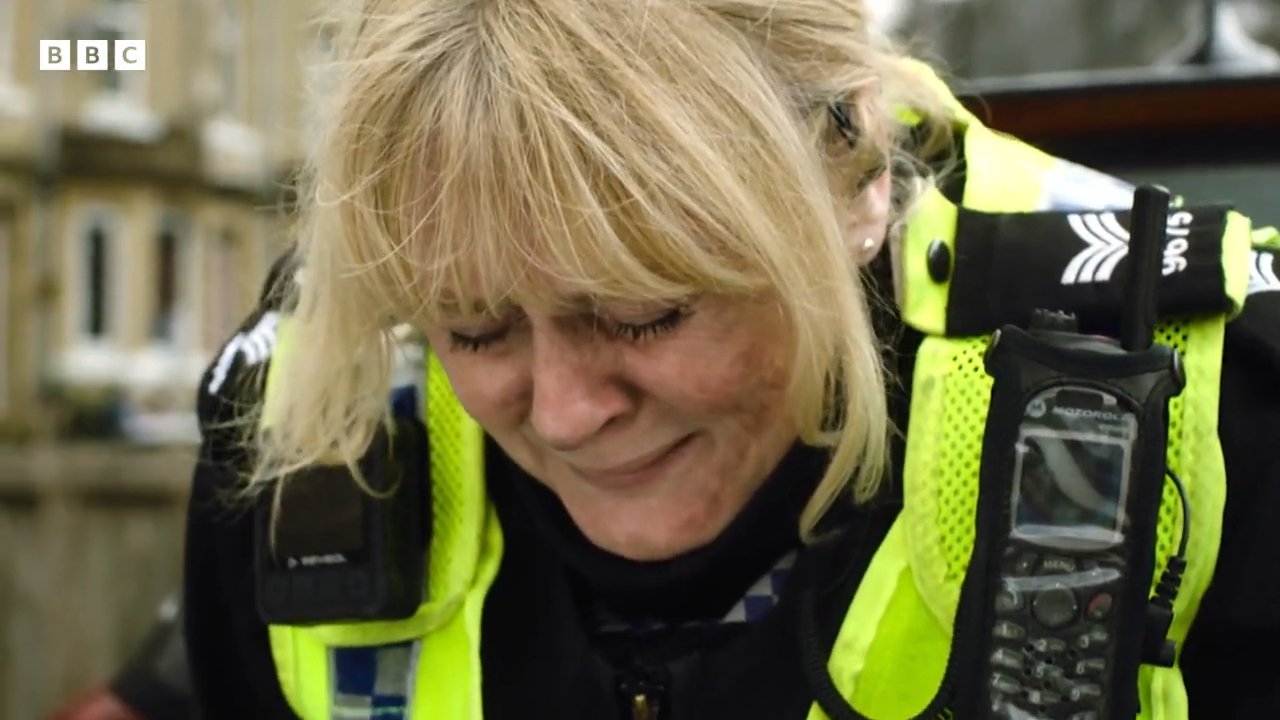 The final ep saw the pair engage in a vicious slanging match before Tommy doused himself in petrol and set himself alight.
It was later revealed he had died in hospital after being in a coma, sealing his fate.
Earlier scenes in the episode saw Tommy escape a set-up seemingly organised by Darius Knezevic, played by Alec Secareanu, before finding his way to Catherine's home and breaking in through the basement window.
Tommy, who had suffered stab injuries after fleeing the set-up, began flicking through her photo albums, laughing at baby pictures of his son Ryan before sobbing at pictures of Catherine's daughter Becky.
Ryan, played by Rhys Connah, was the child Becky gave birth to after being raped by Tommy, with Becky then taking her own life.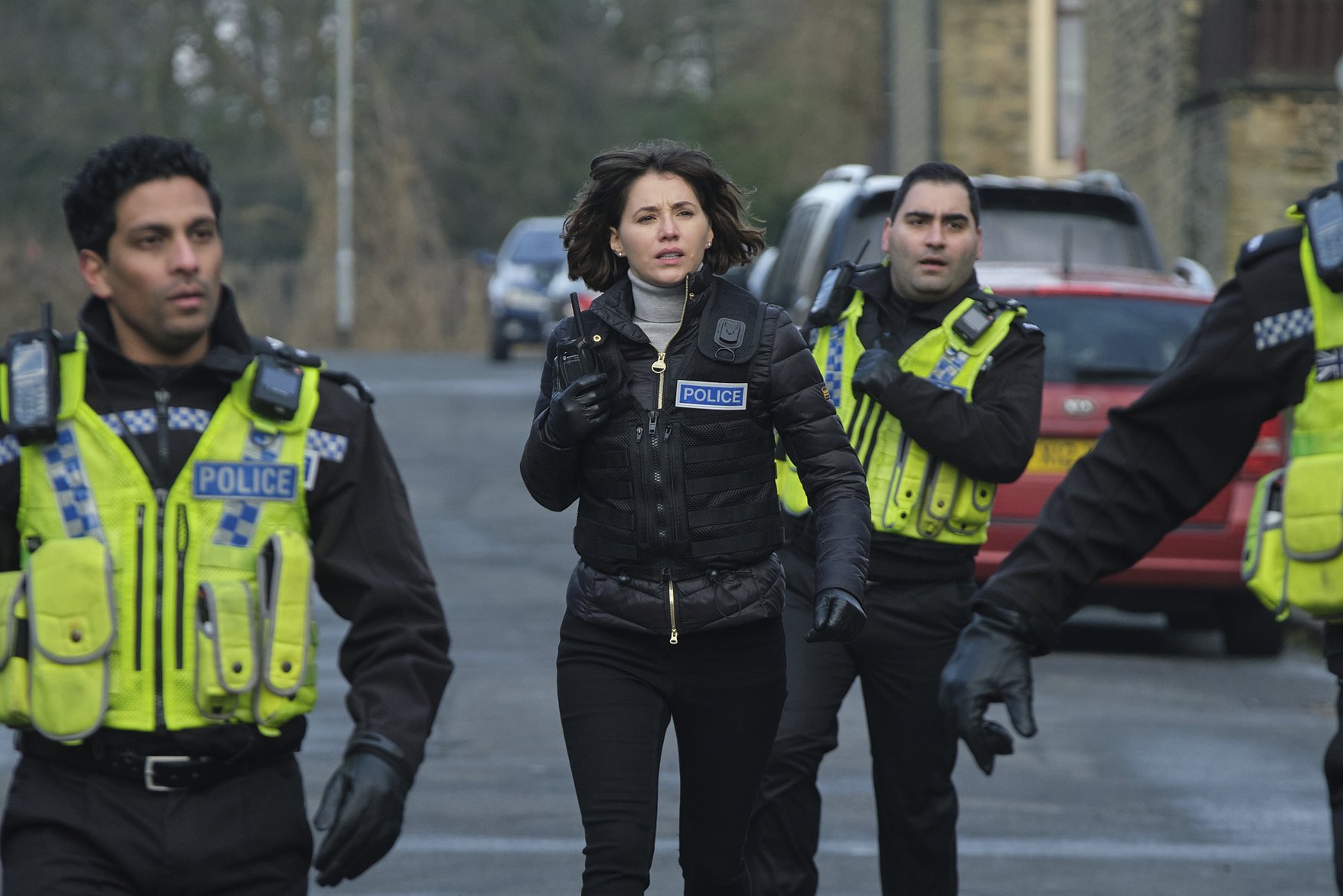 What did you make of the Happy Valley finale?
Comment Now
In the final episode, set on Catherine's last day following 30 years of service in the police, she spots the broken basement window at her home and slips in before discovering Tommy at her kitchen table.
A malicious war of words ensues between the pair before Tommy announces he has forgiven Catherine.
During the intense conversation, Tommy disclosed that it was Darius who had Ki**ed Gary Gackowski eight years earlier.
The episode also saw Ivan Sertic (played by Oliver Huntingdon) and Matija Jankovic (played by Jack Bandeira), arrested in a dramatic police raid on suspicion of false imprisonment, money laundering and assisting Tommy in escaping lawful custody.
Ivan was arrested just two hours before he was due to walk down the aisle.
Wrapping up the episode, Catherine also deduced it was pharmacist Faisal Bhatti, played by Amit Shah, who had murdered his neighbour Joanna Hepworth, played by Mollie Winnard, after she threatened to report he had been illegally supplying her with diazepam.
Happy Valley is available to stream on BBC iPlayer.