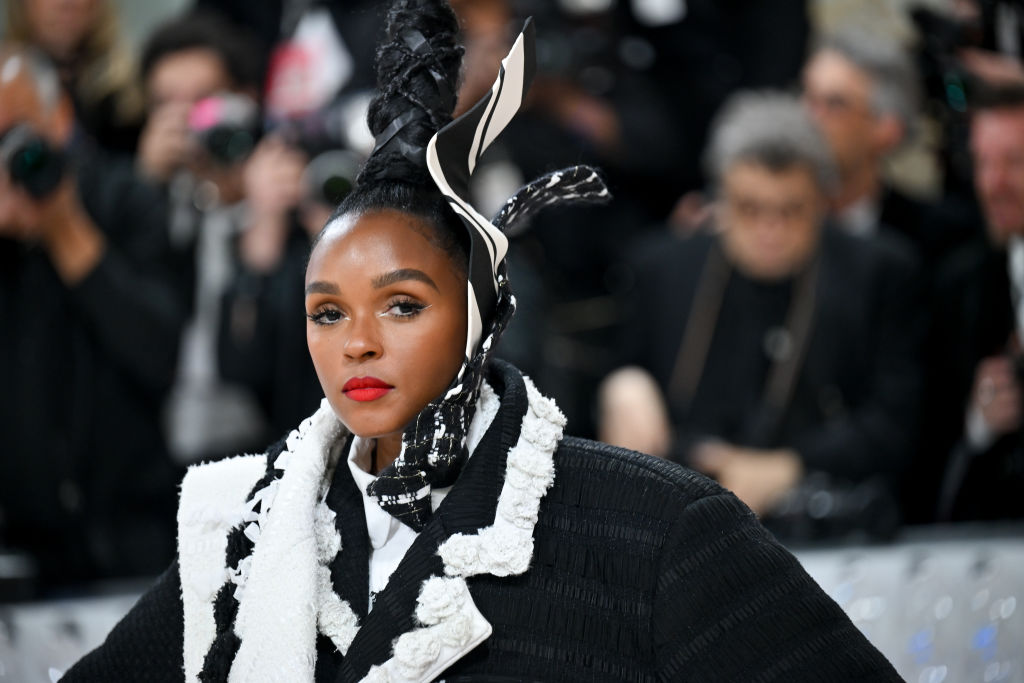 'I like lipstick on my neck' is how Janelle Monáe's new song starts.
The opening scene in the video features the singer caressing the hips and thighs of a scantily clad woman, before unravelling into three minutes and 26 seconds of the Blackest, queerest music video I've seen in a while.
The video is for the single, Lipstick Lover – soon-to-be featured on 's first album since the release of their iconic , five years ago.
Monáe's new album, The Age of Pleasure, is set to come out on June 9 – which also happens to be the start of month. And if that's not a sign this album is for the queers I don't know what is.
Last week, I hadn't seen any promotion for the video and had no idea even had a new song out, but my Twitter timeline was going wild, so I went to seek it out.
And I'm so glad I did, because I am obsessed.
When I first saw it, all I could think about was how much I love being queer
When I'm not watching it on YouTube, I'm listening to the song on Spotify. It's unapologetically Black and it's unapologetically queer.
The age-restricted video is set at a sexy queer Black pool party, with Monáe surrounded by people in various states of undress and pleasure. When I first saw it, all I could think about was how much I love being queer, how fun that pool party looks and how would I go about getting an invite?
A lot of people, especially those who are Black and queer, felt the same – celebrating the video's gayness, with its unapologetic displays of sex and nudity.
Growing up as a Black woman in a Christian household, sex and my sexuality was not something I felt able to express. It wasn't possible to discuss it in my house, and I didn't see positive representations of Black sexuality anywhere.
Black women were in the background of music videos, gyrating in bikinis and slapped by men, while used as props. Take Nelly's infamous 2003 video for Tip Drill where he uses a woman's butt crack as a register to swipe his credit card, for example.
But the Lipstick Lover video turns that on its head. The bodies represented here look like me and my friends – celebrated, rather than used.
This video means so much to me because it's so refreshing to see a Black queer person in Hollywood be so unapologetic about their sexuality – and not be afraid of stepping out of the boxes that people try to put them in.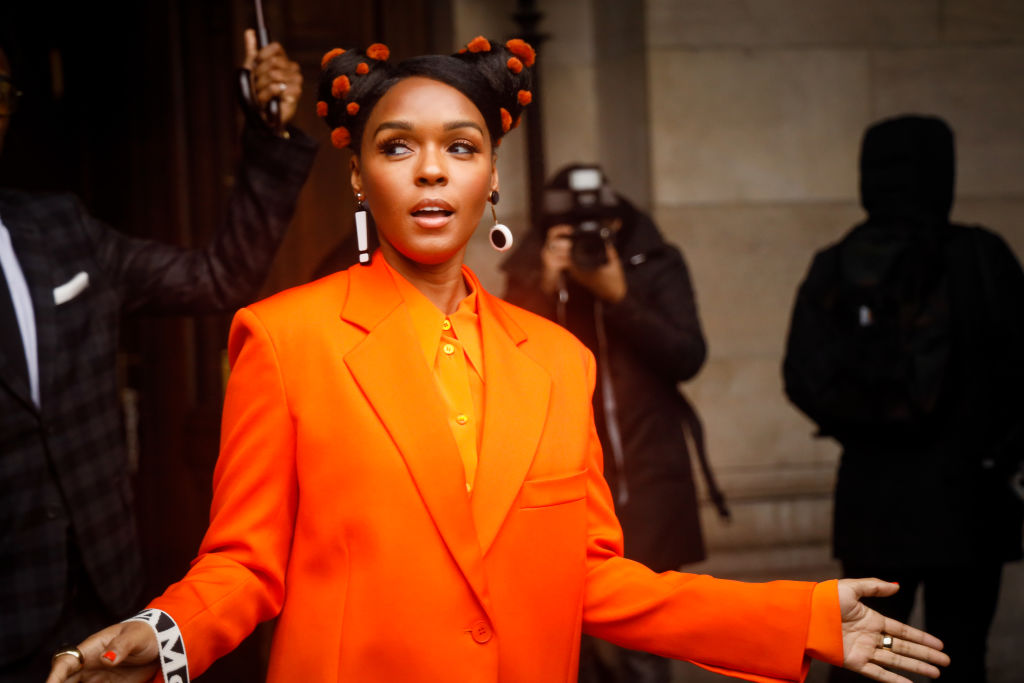 Monáe, who came out as in 2018, and in 2022, is free from the limitations of heteronormativity – and this video is a perfect way to celebrate that.
Especially since Monáe has been famous for serving looks in some serious suits, which led them to be seen as the poster child for modesty – implying to some that women didn't need to be n**ed.n**ed, or sell their body to be successful.
But, in a 2018 interview with the Breakfast Club, the singer explains how they didn't agree with the way some people were using the way they dress to police women.
Monáe spoke out against their image being used to 'demean women', saying: 'Because I was wearing a tuxedo, and you hadn't seen my skin, people thought I was purposefully […] covering up to be an example of how to be proper' – and didn't take it as a 'compliment'.
Though Monáe has never been afraid to talk about sex, this is the boldest version of that yet. Rather than being hidden in innuendos, this video features Janelle Monáe lying on a bed of , instead.
Celebrating pleasure and their queerness in the most full-frontal way possible.
What do you think of the Lipstick Lover video? Have your say in the comments below
Comment Now
However, not all of the reactions were positive, with some even accusing the singer of suddenly 'waking up' and deciding to use sex to sell their music – claiming the video was hyper-sexualised.
But to those of us who have been paying attention, this isn't the first time Monáe has spoken about sex in their music, or referenced it in their videos.
The video to Pynk where Monáe and their back-up dancers are wearing pink trousers that mimic the shape of labia is a perfect example of this. Monáe's music has always referenced sexuality, but in Lipstick Lover, the lyrics are clear and not hidden behind innuendos.
Monáe doesn't seem fazed by the backlash at all, either – tweeting: 'Titties out for the next 15 years' – implying that they're not giving up anytime soon.
This music video is specifically for the Black queer girlies.
It's about owning your sexuality, something many Black queer women and non-binary people struggle with in a world that tells you that doing exactly that is wrong.
It's a celebratory reminder that it's so fun and sexy to be Black and queer – and I love it.
Do you have a story you'd like to share? Get in touch by emailing [email protected].
Share your views in the comments below.