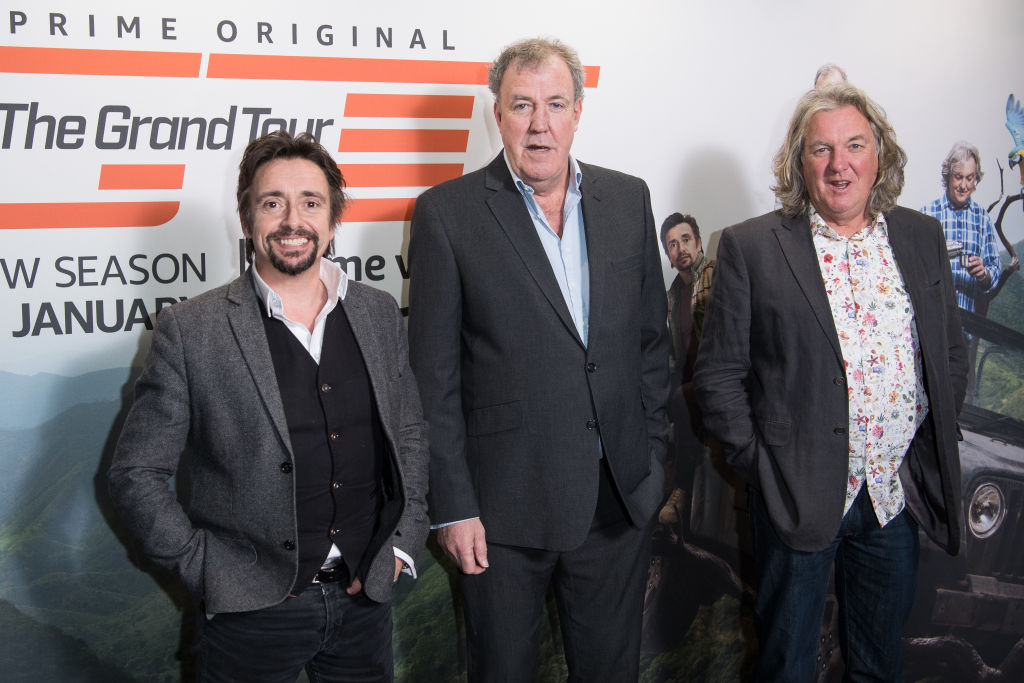 and his found themselves in a sticky situation after their flight was cancelled.
In June this year, the latest instalment of the TV series – Eurocrash –landed on Prime Video, as the trio headed on a 1,400-mile journey across Eastern Europe.
With to being shot at by horseback-riding archers, the special proved to be a high-octane watch for petrolheads and dedicated fans of the former Top Gear stars.
Jeremy, 63, shared a snap of Richard Hammond, 53, and James May, 60, on their phones while having a bite to eat after a disrupted flight.
He captioned the post: 'BA have messed up our flight home so we are marooned here at a luxury camp in Botswana.
'With only 40 staff. It's all about survival now.'
James also took a moment to joke about the situation on X, formerly known as Twitter.
He wrote: 'BREAKING Grand tour presenters MAROONED in Botswana wildlife paradise following cancellation of BA flight home. Updates to follow.'
In a follow-up, James posted a picture of delicious-looking food platter with the caption: 'LATEST Staff/guest ratio 'as low as 40:1' in hell-hole safari lodge where GT presenters have been abandoned by their crew. Cheese has arrived.' (sic)
Speaking about The Grand Tour's future, James revealed that they're still signed up for a few specials which they are indeed doing.
Jeremy told in June what was in store for the next few specials.
He said: 'For the next one – in fact, the next two – we're back on slightly scary ground, doing things that we used to do when we were in our thirties and forties.
'But now we're in our fifties and sixties, so I'm slightly nervous about the next two.
'Let's just say we're going back to Africa, and this one's a hard one. It's hard if you're young and fit, but I'm really not fit. And I'm very fat. And I'm 63 now.'
The Grand Tour is available to watch on Amazon Prime Video.