The green eyed monster was very much alive for after learning his brothersecured a place on judging panel.
Formed in 2005, the Jonas Brothers – which consists of siblings , Nick and Joe- shot to fame with their appearances on Channel, landing their own series and also starring in the iconic Camp Rock movies.
During their individual careers, DNCE member Joe, 33, had been a coach on The Voice Australia in 2018, while Jealous hitmaker Nick, 30, got the
And while the Jonas clan were happy for the musician, Joe on the other hand shared a contrasting reaction.
Speaking on the, the Burnin Up star said: 'It was at the most picturesque setting, it was at the Fleetwood Mac show… and as they're playing Landslide I found out that he was going to be a judge on The Voice.
'I was so jealous I cried my eyes out to Landslide It was bittersweet, of course, 'cause I'm super happy for him, but I'm also bummed 'cause I want that f*****g gig.'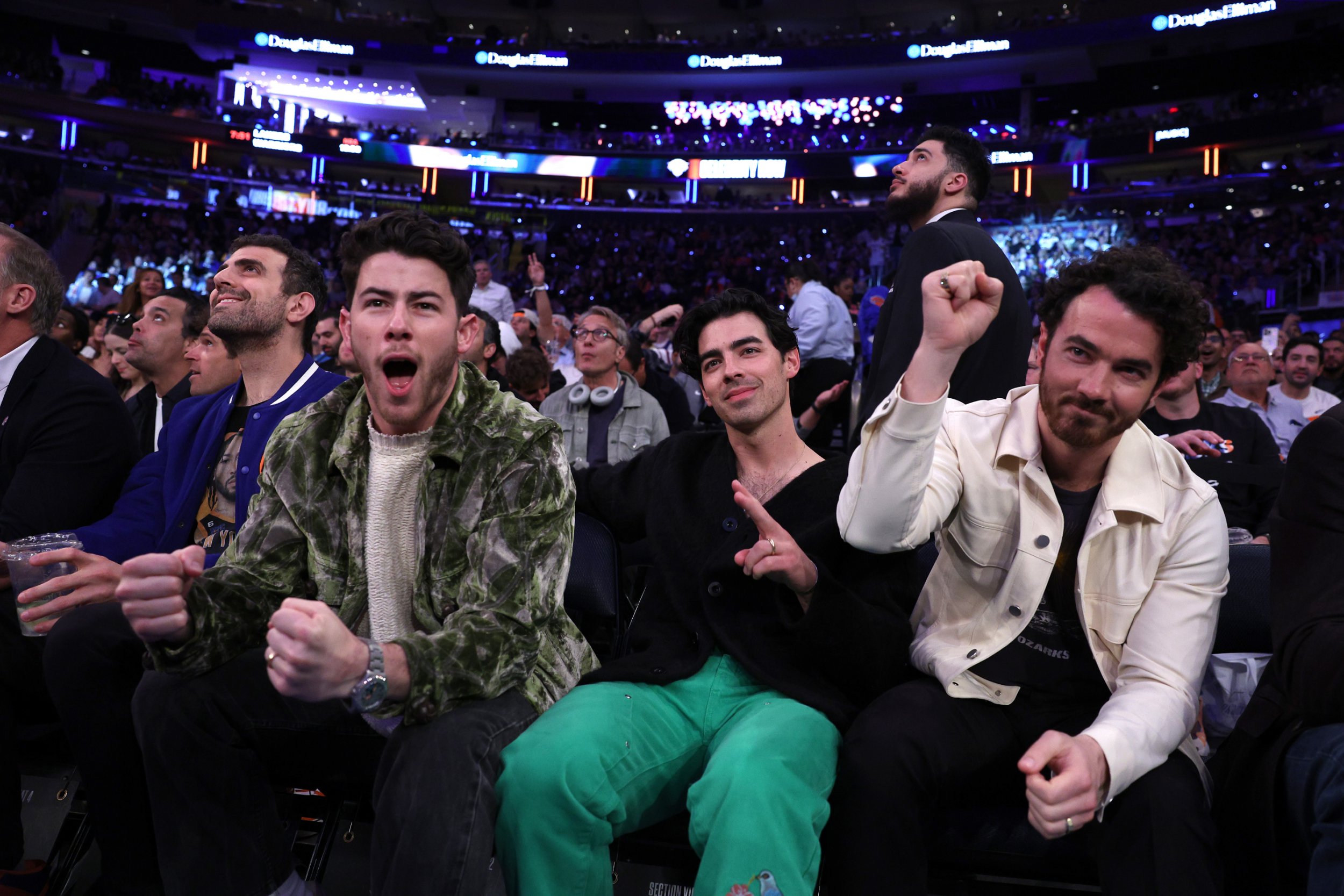 However, initial jealousy aside, Joe later stressed that his younger bro 'crushed' his judging position.
No hard feelings over here then!
The US pop band recently shared with us the
'I like 'innit' – that's my favourite. I'm gonna go with that one,' Nick revealed.
While Joe took the time to praise UK cuisine: 'I just feel like English food has just grown on me, I love a roast. I crave them! I look forward to Sundays.
There are so many great spots in the UK, we all have so many favourite restaurants that are our go-to's when we're there. It's nice to see that Nando's is starting to make its way to the US a little bit more, that's always a plus for us!
The Voice US airs on NBC.