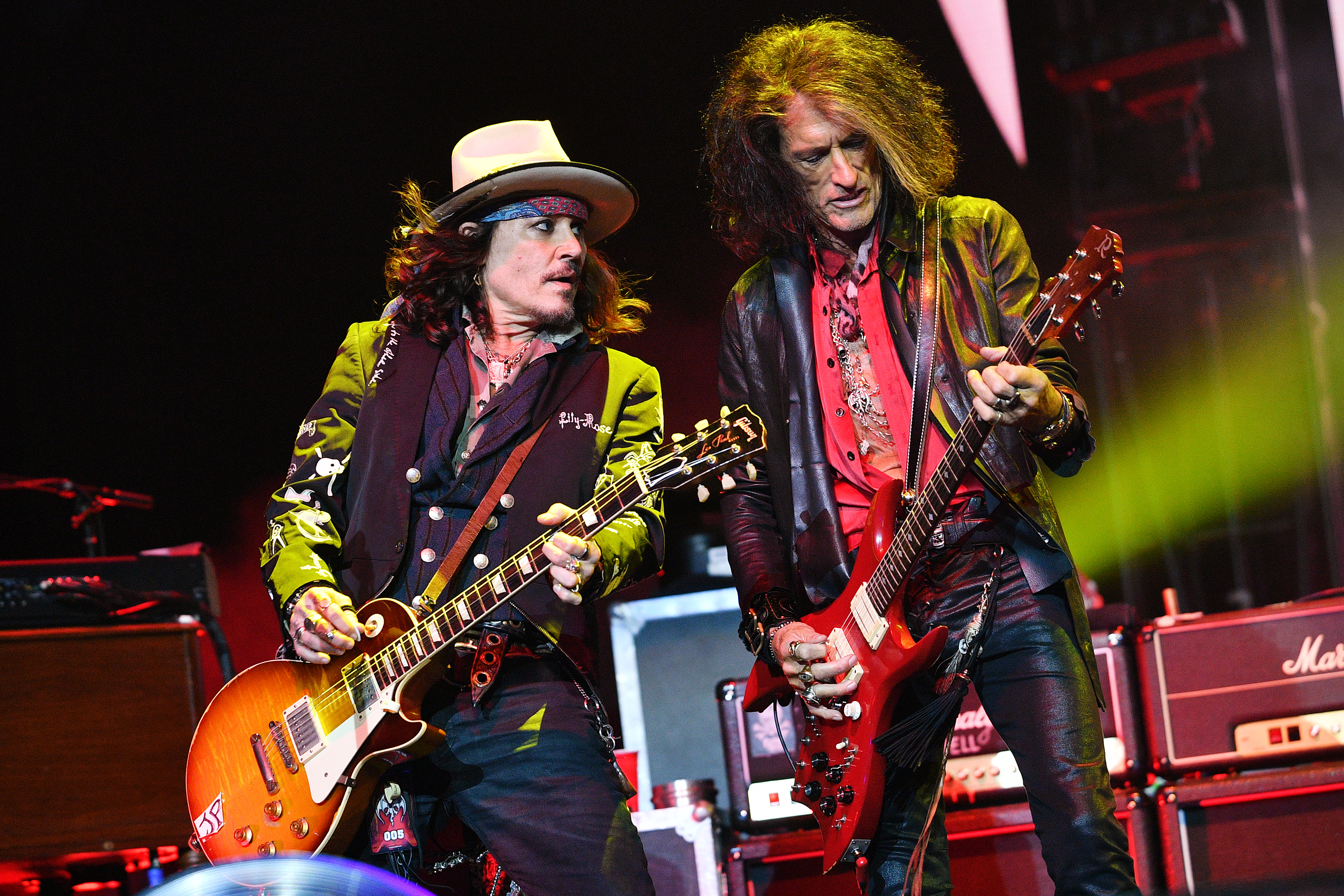 's band, The Hollywood Vampires, have been forced to cancel another concert shortly before they were due on stage.
on Tuesday, the group – also made up of Alice Cooper, Joe Perry and Tommy Henriksen – were set to perform in Slovakia this evening.
However, in a statement shared on their official Instagram page, it was announced that they were unable to attend as planned, due to 'incomplete' construction at the venue.
'Upon arrival today to the venue in Slovakia to begin set up for tonight's performance, it quickly became clear that the construction of the facility was incomplete, and therefore unsafe for both the band and the general public,' it read.
'The band is very upset by this recent and unfortunate turn of events, and hope to return when schedules permit.
'This cancellation is unrelated to the recent cancellation in Budapest, but we can assure you all bandmembers are safe and healthy.
'We look forward to seeing you in Poland, Germany and the US in the coming days. Sincere apologies, The Hollywood Vampires.'
Fans rushed to share their support for the stars in the comments below, urging Johnny and co to stay safe.
'So incredibly glad to hear you guys are doing well!! Thanks for the update,' one wrote.
'Concerts can be rescheduled. The safety and health of our Hollywood Vampires is MOST important. Thank you much for the update,' another agreed.
'Thank you for keeping us updated! Glad you're all doing good!! Just feeling very sorry for the fans,' a follower penned.
An Instagram user said: 'We are glad that you are all well. We look forward to seeing all of you on stage soon and rocking again.'
As a commenter added: 'Glad y'all are alright!! Thanks for letting us all know what's happening. Hope the next stop is successful and no issues.'
The news comes just days after the supergroup called off a gig in Budapest at the very last minute – while some fans were queuing at the venue.
In a statement, they explained that there were 'unforeseen circumstances' and that those with tickets would receive full refunds – but did not elaborate further on what happened.
'We love and appreciate all of the fans who traveled from near and far to see us rise, and we're truly sorry,' the message added.
The Hollywood Vampires will next be heading to Poland on July 22 and Germany the following day, before returning to the US at the end of the month for scheduled concerts in Massachusetts, New Hampshire and New York.