and Bianca Censori have debuted another bizarre look in the latest of their headline-grabbing fashion parade.
The rapper, 46, and Bianca – who he is believed to have married in January – have made waves in recent months with their increasingly baffling choice of outfits.
Some have , with Bianca wearing less and less – at one point using at a restaurant in – while Kanye tends to, including his face.
Now the duo have carried on with the unique wardrobe choices as they attended an exclusive event for Fashion Week.
Moving away from recent trends, Bianca was far more covered up than usual – however most of this was focused on her face, as she wore an enormous white, fluffy wig that completely obscured her head, face and shoulders.
Potentially taking inspiration from the fluffy-headed Polish Chicken, Bianca's gravity-defying wig led to an off-the-shoulder white leotard, covered only at the front and back with wide gaps on the side, showcasing her ribs, bum and legs.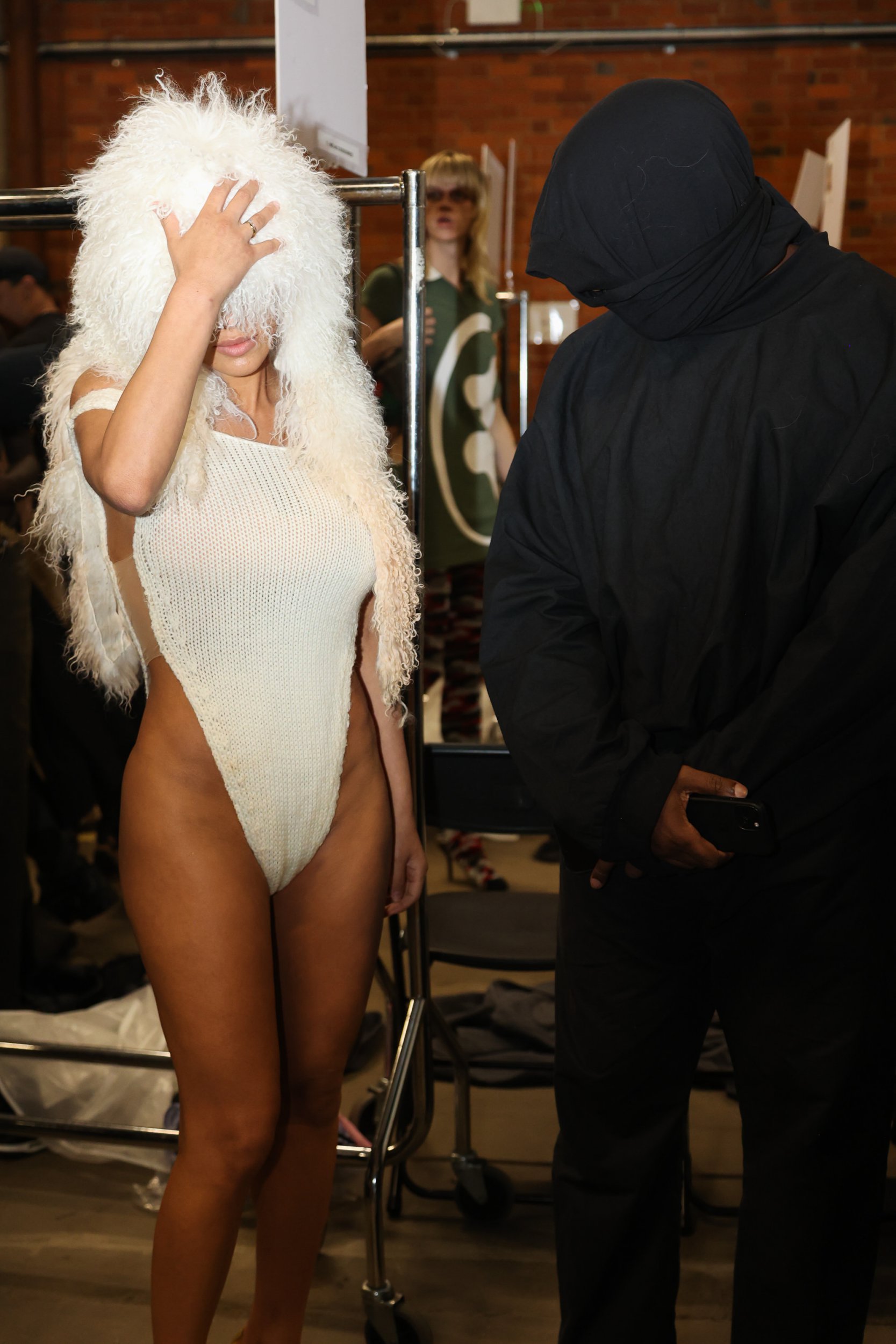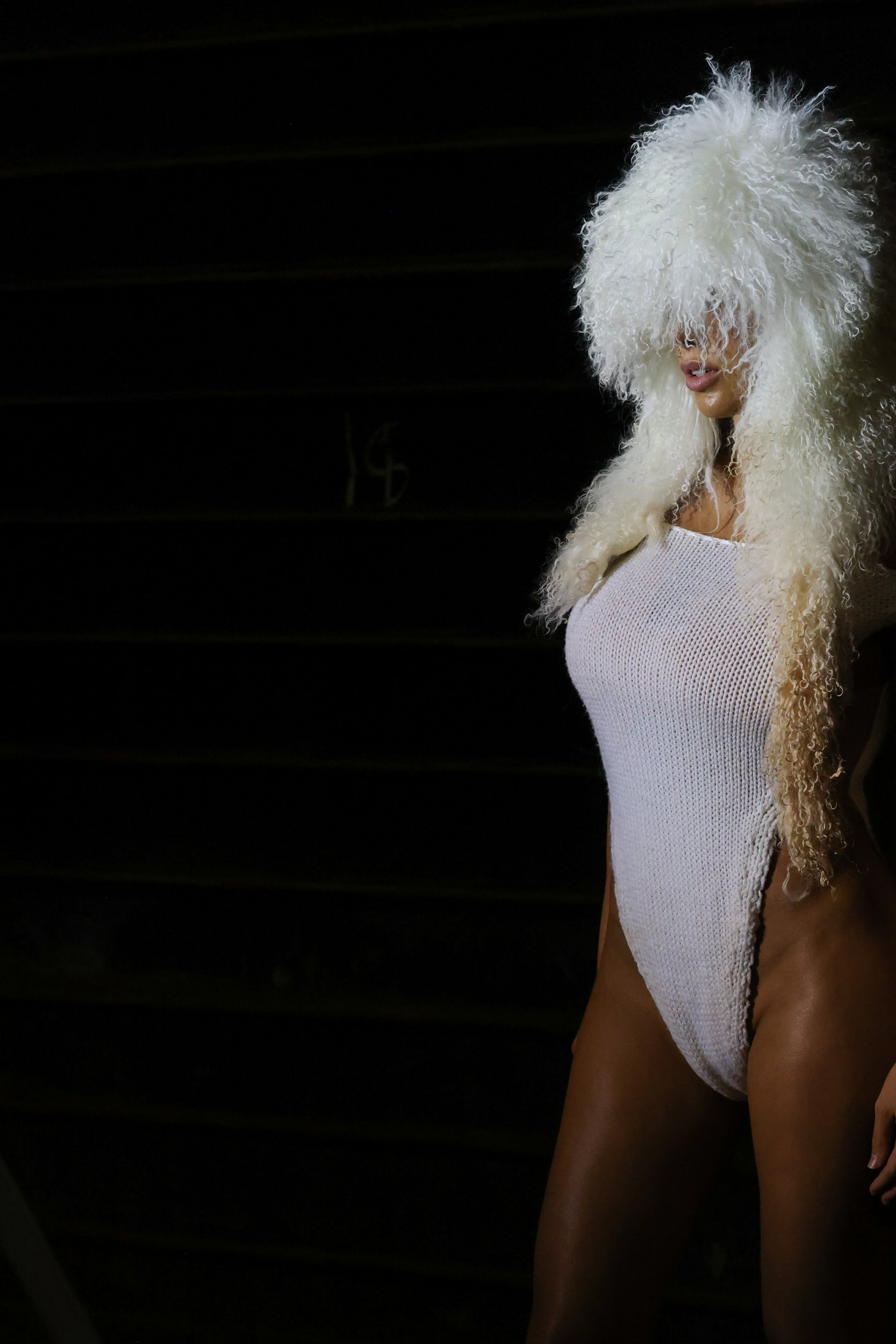 From the back, fans at the event could see the giant wig trailing all the way down her back to past her bum, with Bianca pairing the otherworldly fit with see-through heels showing off her toes.
Kanye, meanwhile, kept up the trend of covering every inch of his body, and decided to forego shoes, instead wearing black socks to match the black baggy jumper and trousers.
He also wore a wrap of black material around his face, with only a sliver of his neck, nose and hands visible.
The pair were attended a London Fashion Week Show hosted by Tom Brady's current girlfriend – and Kanye's ex – Irina Shayk.
Naturally, there were plenty of other unique looks present as fashionistas descended from across the world for the event, however Kanye and Bianca undeniably stole the show.
The duo were given front-row seats fit for fashion royalty as they watched the exclusive show, with Irina opening the event showcasing designs from fashion designer Mowalola Ogunlesi.
It comes after the famous couple spent a summer traveling around Europe, causing controversy in Italy with their choice of clothing – or in some cases lack thereof – and eyebrow-raising antics on a boat in Venice.
The All Falls Down rapper was snapped with his trousers down and bum exposed while on a private boat with Censori, who was crouched between his legs while he placed a hand on the back of her head.
The rental boat company, which welcomed the couple on board, say they are now banned from future trips with them.
Kanye and Bianca also faced public anger over Bianca's see-through outfits while visiting the European country, at one point appearing completely n**ed.n**ed, holding a cushion over her breasts.
The Australian designer was pictured exiting their hotel in Florence clutching a purple cushion against her chest with some sort of thin material fashioned into a bra and a pair of flesh-coloured leggings giving the appearance of nudity.
According who obtained the photos, Bianca and Kanye headed to designer clothing store Marni for some retail therapy before enjoying dinner together. An eyewitness at the restaurant said that Bianca kept the cushion tightly against her breasts throughout the meal.
Kanye himself wore all black and kept his face partially hidden with a scarf wrapped around his head. He also opted for no shoes again and wore a pair of socks instead.