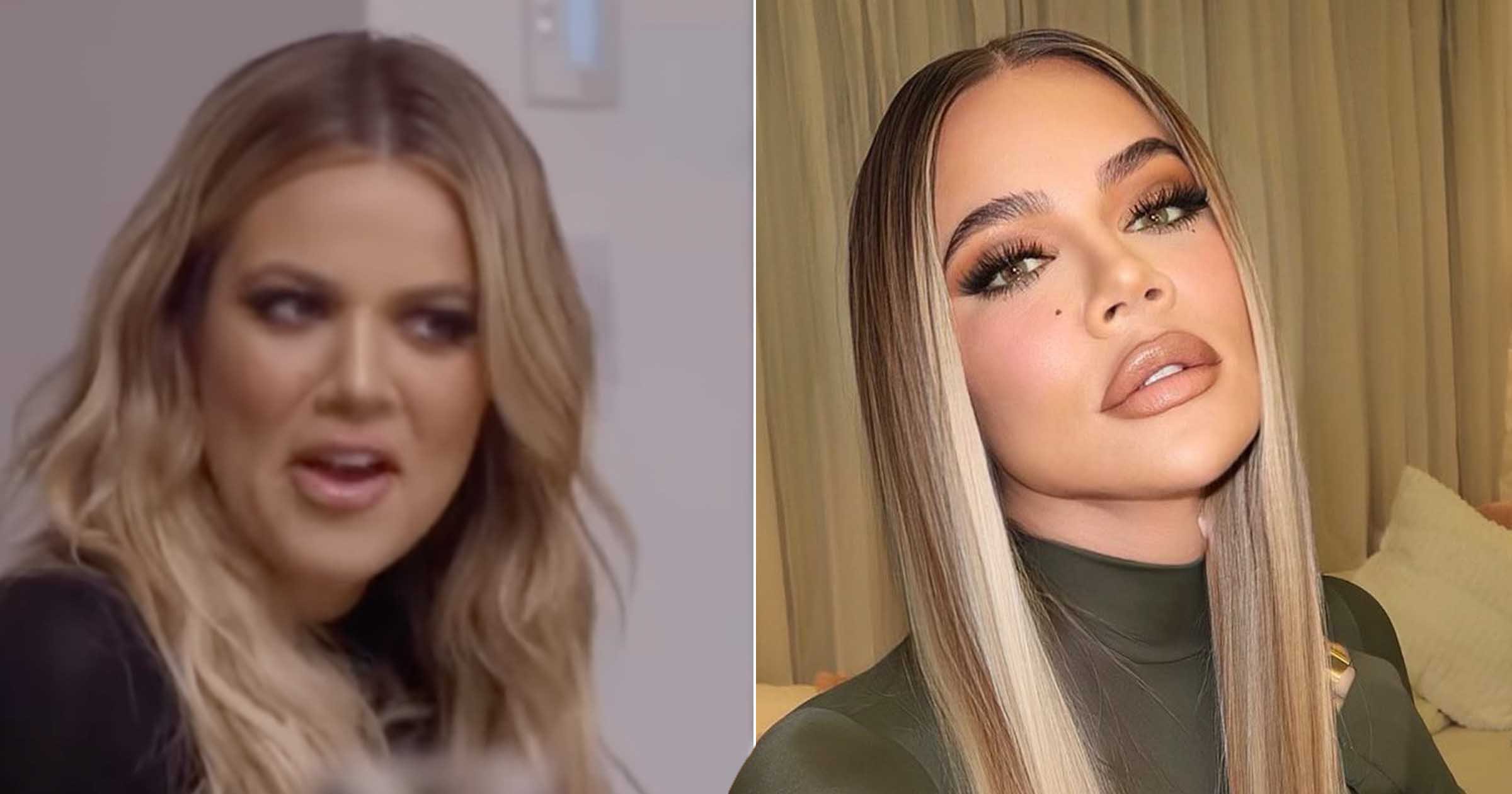 raised a few eyebrows when she started chatting about how bad it is that people use to validate themselves.
The 38-year-old social media influencer, who has 304millionand reportedly earns well into six figures per branded post, thinks it's sad that people are so 'caught up' in the online world.
who made their millions via platforms like Instagram – often posing their lives, and bodies, in a – some fans didn't take kindly to Khloe's postulating.
But it wasn't just fans who ripped into Khloe for her seemingly hypocritical words, but American comedian Handler called her up on it too in their conversation.
Speaking to the 48-year-old Chelsea Lately star, the third eldest Kardashian sister began: 'I think our society nowadays is so caught up on getting validation from this social world that nobody really knows, so they post all these things.'
'I wonder whose family that came from,' cut in Chelsea, to which the influencer laughed and replied: 'No comment there.'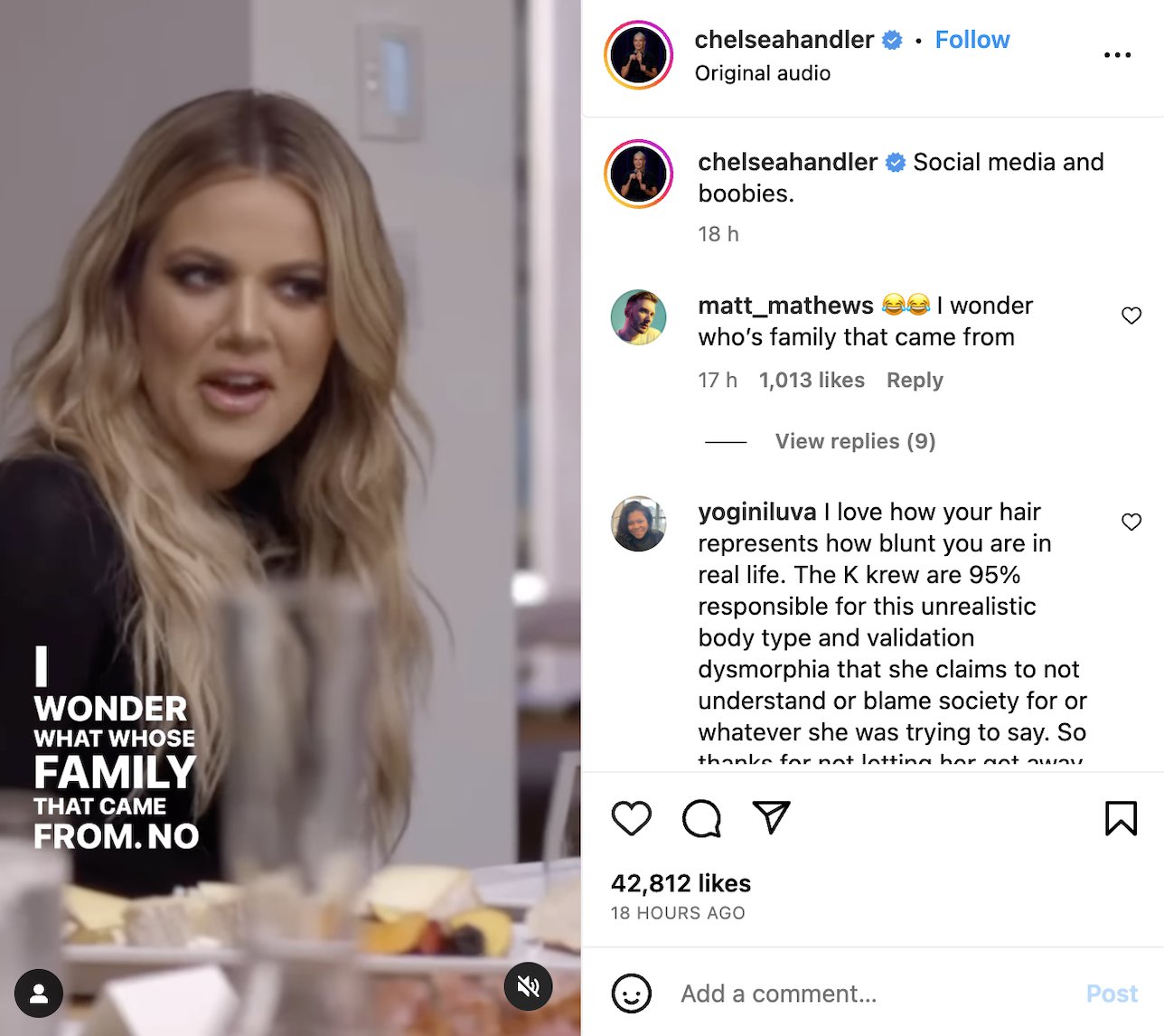 It was a different story in the comments section of the video, posted by the TV presenter on Instagram, however, as fans expressed their disbelief at the Keeping Up With The Kardashians star's words.
'😂😂 I wonder who's family that came from,' quipped one follower, appreciating Chelsea's handling of the situation, while another did the same below.
'I love how your hair represents how blunt you are in real life,' began another.
'The K krew are 95% responsible for this unrealistic body type and validation dysmorphia that she claims to not understand or blame society for or whatever she was trying to say.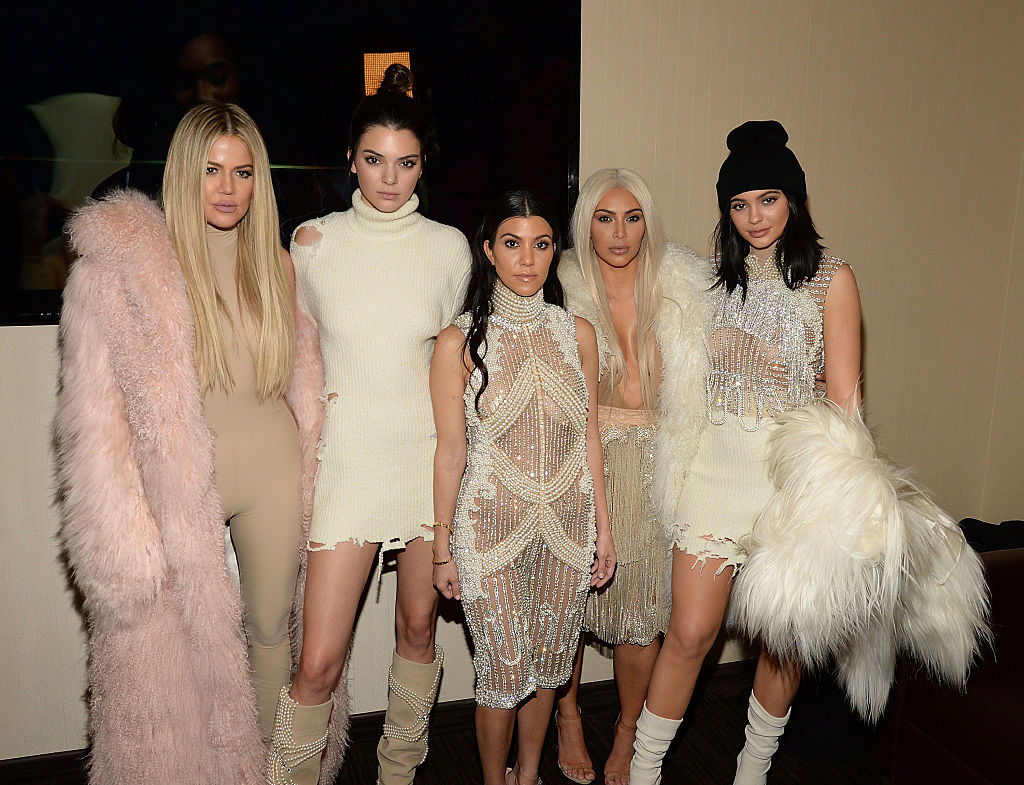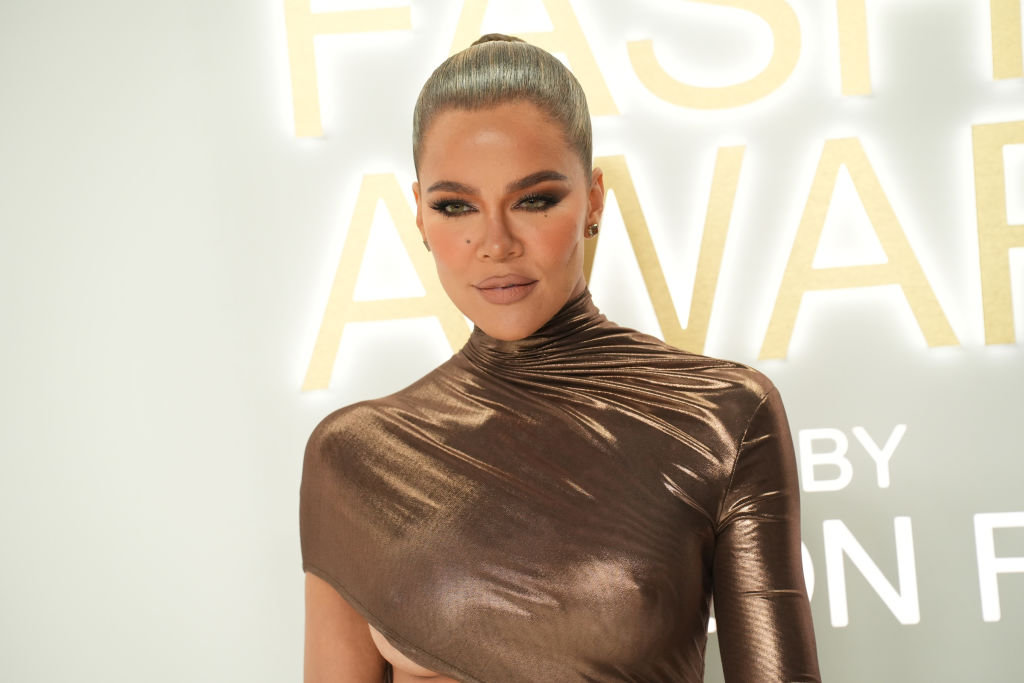 'So thanks for not letting her get away with that statement. Keep calling it how you see it.'
Meanwhile, others caught on to the comment as one person asked in disbelief: 'Did she really try and talk about social media obsession?'
'The Kardashians started social media validation. Is Khloe being serious with her statement?' asked another, while one person wrote: 'Khloe talking about social validation 🤦🏻‍♂️🤦🏻‍♂️🤦🏻‍♂️.'
Chelsea continued to say how she wants to use social media for the better.
'I want to use it as like a comedy tool, I'm not like wanting to show off how great my life is. I want to show off how stupid I am,' she said.
'And how great your tits are,' added Khloe.
This comes after it was reported last year that the Kardashian-Jenner family have more than one billion followers between them.
That's almost an eighth of the world's entire population.
Yelp.