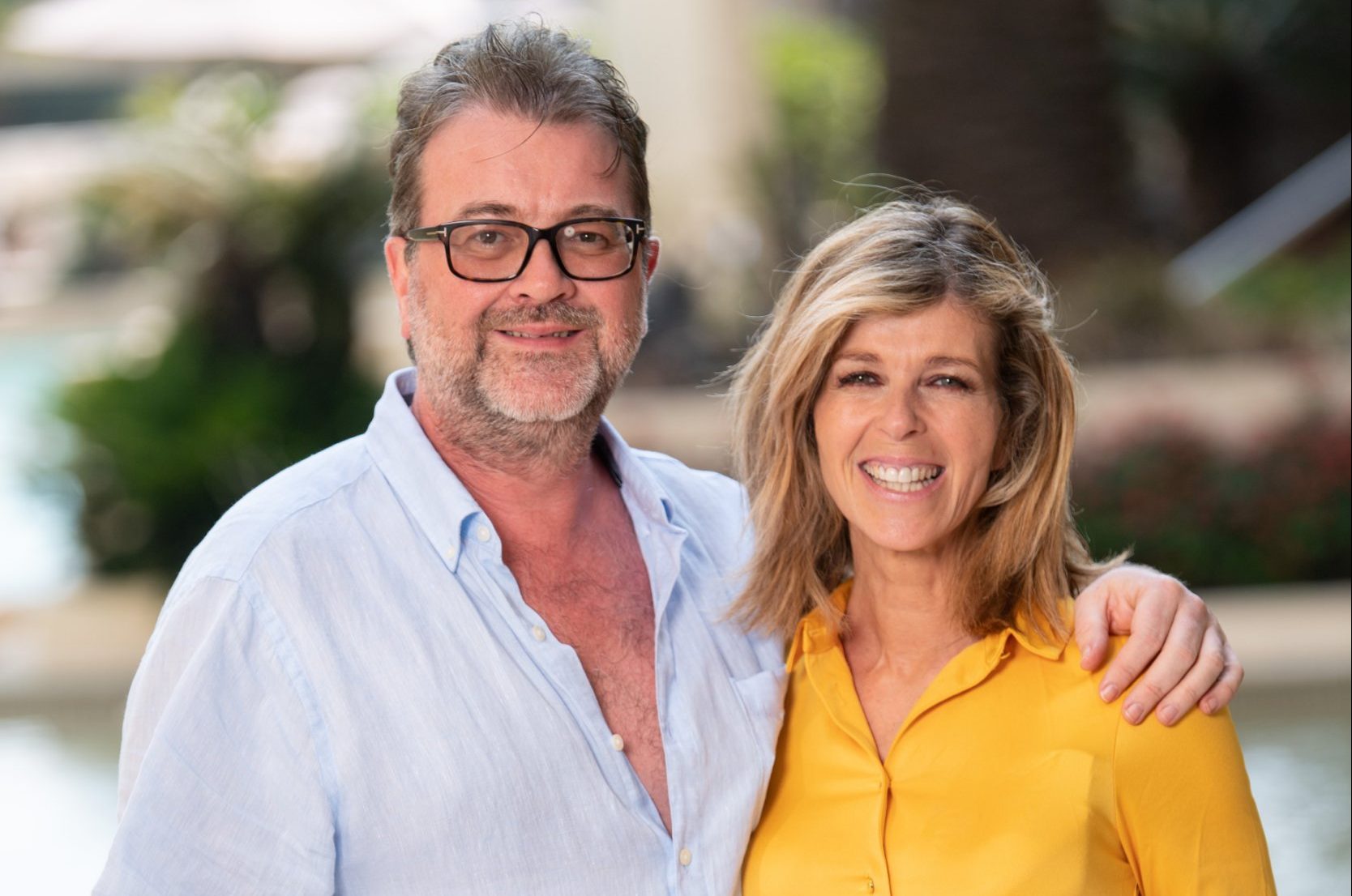 shared an update on her husband at Tuesday night's National Television Awards.
Just weeks ago, 56-year-old Derek – who still requires full-time care after – was specifically made for wheelchair users at the airport.
Derek now uses a wheelchair and has very little strength in his arms, and the complications have also affected his cognition and speech.
Sharing an update weeks after the incident, Kate said on the red carpet: 'He's doing alright. There's been no dramatic progress I'm afraid but we keep ploughing on.'
She added, according : 'Derek and the kids are all watching at home but we've got it on record too to watch together. I'm just glad I didn't fall over.'
Kate revealed last month that she and Derek were travelling back from the United States, where her husband had been for treatment, and the airport was celebrating its 'achievement' of getting in a new passport scanner for wheelchair users, as previously they would not have been wide enough to allow them in.
'Heathrow was celebrating, they put in a new wheelchair-width passport scanner,' she explained on Good Morning Britain in August.
'Before then you couldn't get a wheelchair through. They put one in at vast expense, but when it came to do it with Derek – disability has a wide range, he hasn't got the cognition you've got or the strength you've got in your upper body – we realised we couldn't get him into the country.

Have you watched Finding Derek or Caring for Derek?Comment Now
'He went forward, the door locked, but the disabled person has to free it and you're not allowed, because of the border, to do it yourself. So he was stuck in no man's land, literally between two borders, for an hour or so.
'So even when conscious effort has been made to make things work, and I wonder if it's because there aren't enough disabled people talking about it.'
Kate regularly speaks on life as a carer for her husband and how he is progressing health-wise and has released two documentaries on the subject: Finding Derek and Caring for Derek.
Metro.co.uk has reached out to Kate's reps for comment.