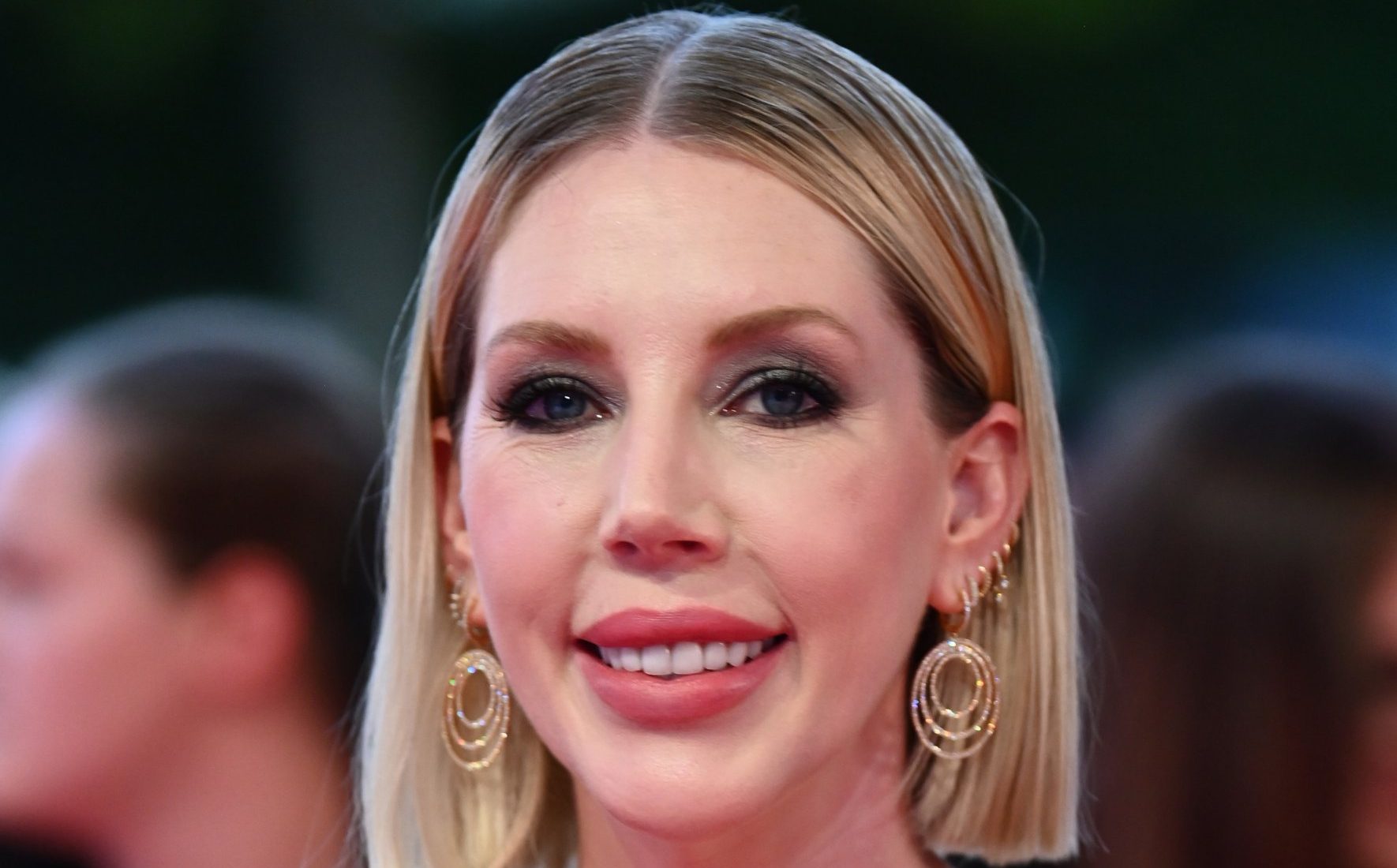 was supported by the British Transport Police after revealing that her 14-year-old daughter .
In August, the 40-year-old comedian spoke frankly about the unwanted male attention her teenage daughter Violet gets when she's out and about.
Doting mum Katherine explained that during a recent day out, Violet and her 16-year-old cousin were 'sexually harassed by grown men everywhere they went'.
She also detailed one particularly disturbing moment in which her daughter and niece were filmed riding public transport.
Chatting to Metro.co.uk this week, Katherine confirmed Lucy D'Orsi, the Chief Constable of British Transport Police, had reached out about the incident.
'They take this very seriously. They were hot on it,' the star shared.
She then read out the following message from Lucy: 'I'm the Chief Constable of British Transport Police.
'I listened to your podcast where you talked about Violet and her cousin's dreadful experience in London. That was completely unacceptable. I have responsibility for policing the tube and trains.'
Reading aloud, Katherine continued: 'If you've not reported this already, please do so. I'm trying to encourage young women and girls to report unwanted behaviour.
'The behaviour you describe can escalate into more serious violence. We take a zero-tolerance policy, happy to chat.'
The TV star then noted: 'They reached out right away. I feel a lot better about my daughter travelling on the underground when I know it's policed by [someone like] Lucy.'
Speaking on her podcast, Katherine said last month: 'There's no mistaking Violet's age. She's 14, she has braces on her teeth. Anyone looking at these girls, no one is mistaking them for being adult women.
'Maybe someone might hope that Lily's 18, nevertheless, you're a sick freak and you shouldn't be chatting to teenage girls the way you are.'
Katherine was chatting to us this week about her new collaboration with Gousto.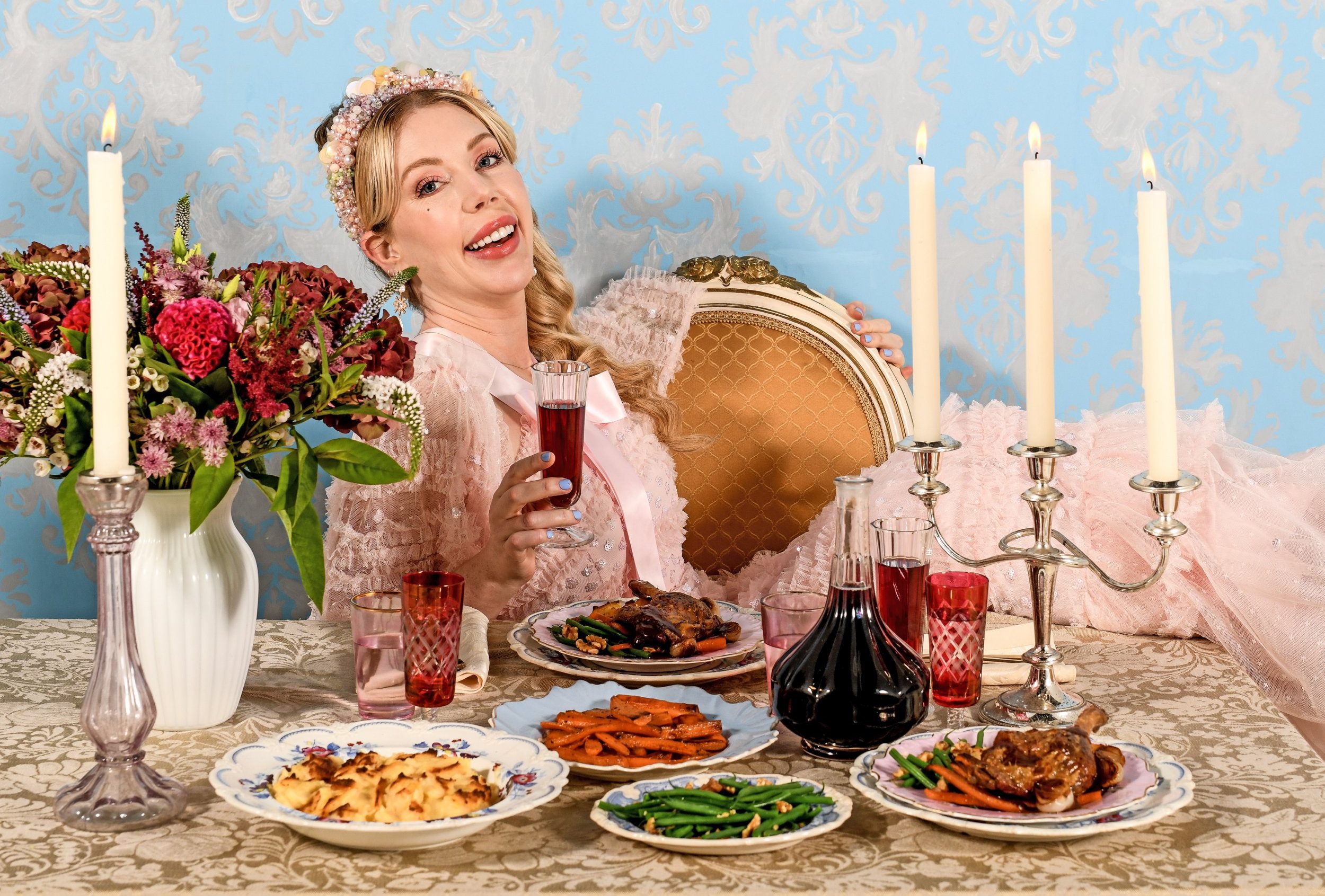 The mum-of-three is the face of the recipe box company's lip-smacking new campaign, The Dinner Show.
The Dinner Show celebrates film and TV's most mouth-watering dishes, helping subscribers recreate scene-stealing snacks like *that* spaghetti dish from Lady and the Tramp and the Big Kahuna Burger (Pulp Fiction, anyone?) in the comfort of their own home.
With ingredients arriving straight on your doorstep and recipes starting at £2.99 a portion, it's no wonder Katherine was raving about just how easy (and tasty) Gousto's new campaign has made her life.
'I'm a super fan of Gousto,' raved Katherine.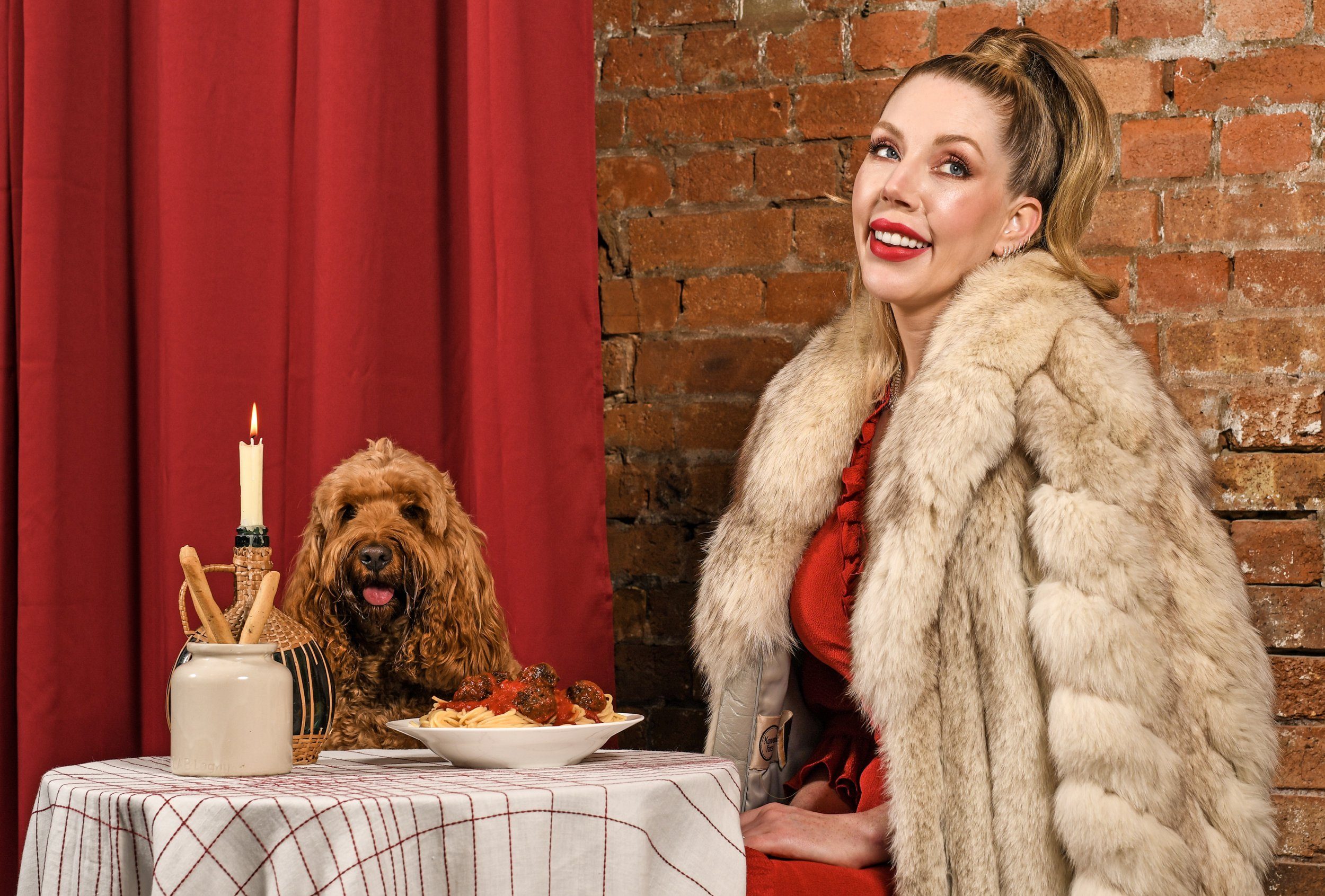 'We've been getting the recipe boxes for years and years.'
But what is it about The Dinner Show that Katherine loves so much?
'My husband and I do this organically when we're watching films and TV when everyone's in bed.
'Anytime I see something, like cannoli on The Sopranos, anything like that – even if it's a cartoon – I just crave it straight away.
'We're always copying what we see, and that's what The Dinner Show is all about.'
Katherine and her family have already settled on their favourite dishes, with her daughter loving the Upside Down umami grilled cheeseburger (based on, you guessed it, Stranger Things).

Do you have a favourite dish from a film or TV show?Comment Now
While we're on the subject of teenagers and cooking, Katherine adds of Gousto: 'I think it's a brilliant way to prepare teenagers for adult life – cooking for themselves.
'It teaches you what goes together and what doesn't. Instinctively I'm a better chef.'
We're sold.
Fans can join Gousto's The Dinner Show community.