Katie Holmes has introduced daughter Suri Cruise to her Dawson's Creek days, 25 years after the series first hit our screens.
The actress played Joey Potter in the iconic teen drama,, alongside James Van Der Beek, Joshua Jackson and Michelle Williams.
The beloved program – – catapulted the stars into the spotlight, where they have remained ever since, and now the mom-of-one is letting her daughter into all the mayhem.
Discussing her new off-Broadway play, The Wanderers, and her upcoming directorial stint for Rare Objects, talk turned to whether Suri – – is fussed about her efforts.
'She has seen Dawson's Creek, and I think it's probably weird since she's a teenager,' the 44-year-old said.
'I'm not like, "You need to watch mommy's work." But during the pandemic, we had a good laugh about it.'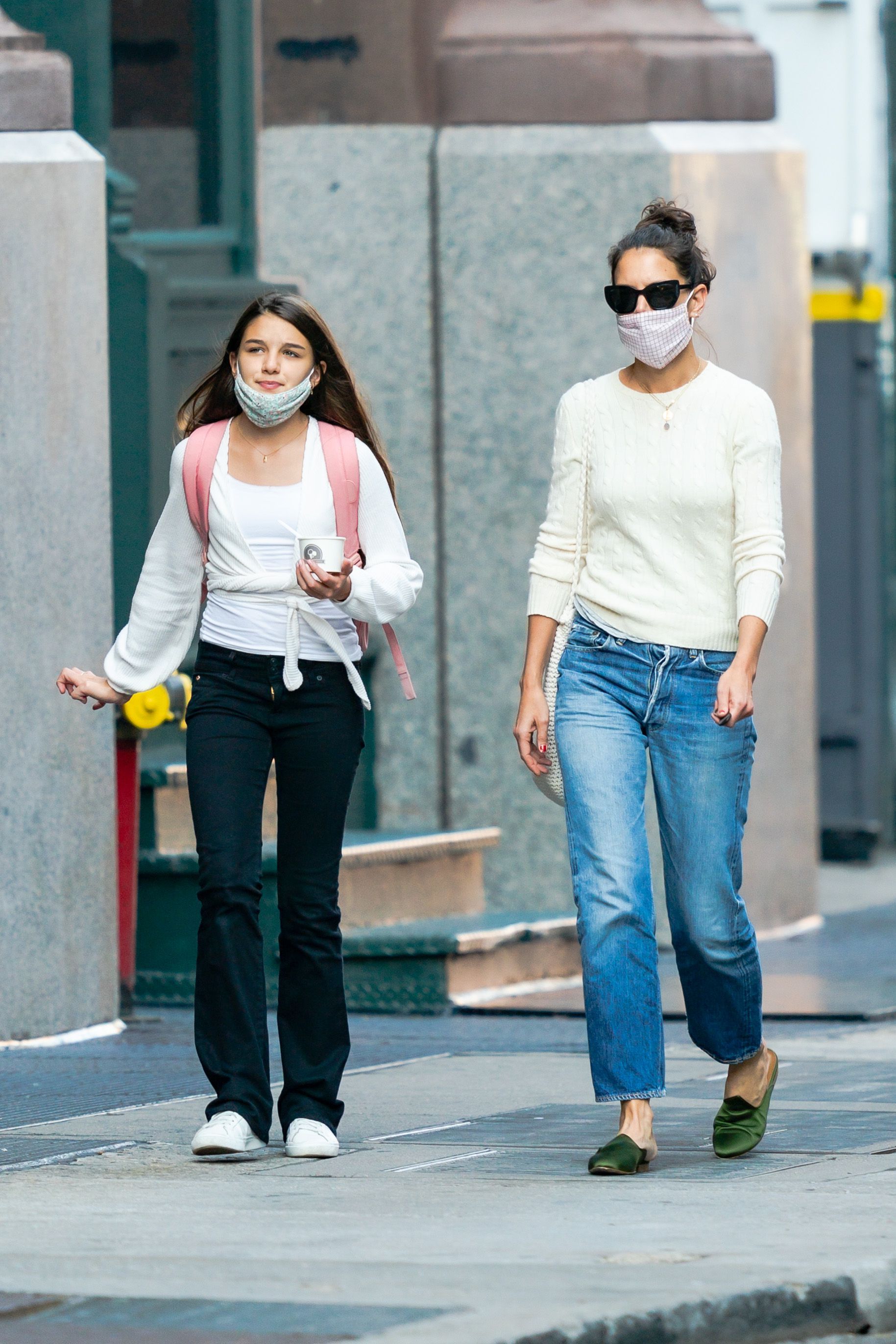 'It's wild to have a daughter who's almost the same age as I was when I began all this,' she added to .
Side note: How is Suri 16 years old already?
Katie was still in high school when she secured the role of Joey, who found herself caught in the ultimate love triangle between Dawson (James) and Pacey (Joshua).
, to mark the 25-year anniversary of the premiere.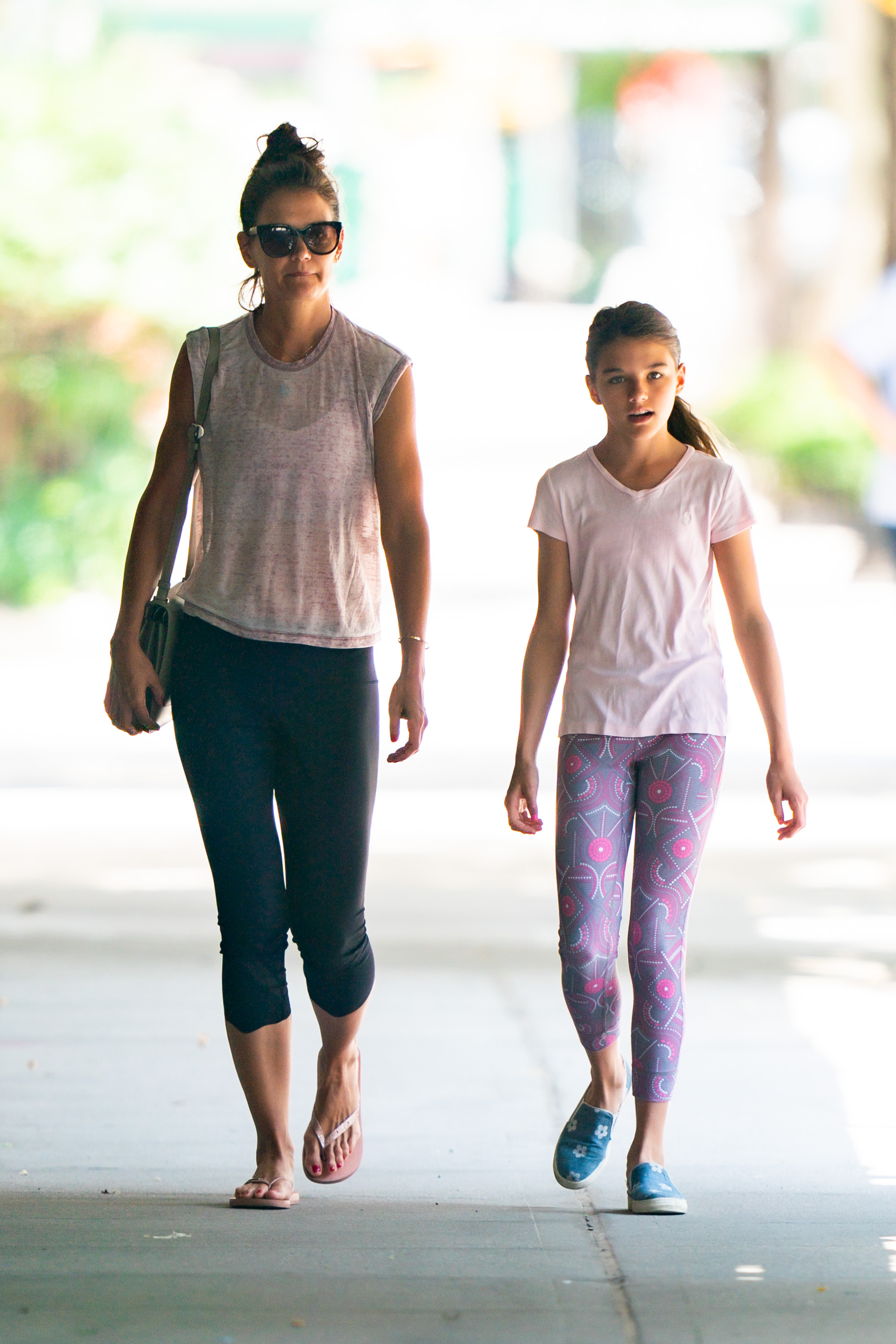 Taking to Instagram, she shared several behind the scenes throwback photos of the cast, which were initially posted by Mary-Margaret Humes, aka Dawson's mother, Gail.
'Happy 25th. I loved growing up with everyone and experiencing some really beautiful times,' she wrote at the time.
'Thank you to all of the fans of Dawson's Creek.'
James also reminisced about the role that made him a household name, reflecting on the impact Dawson's Creek had on him.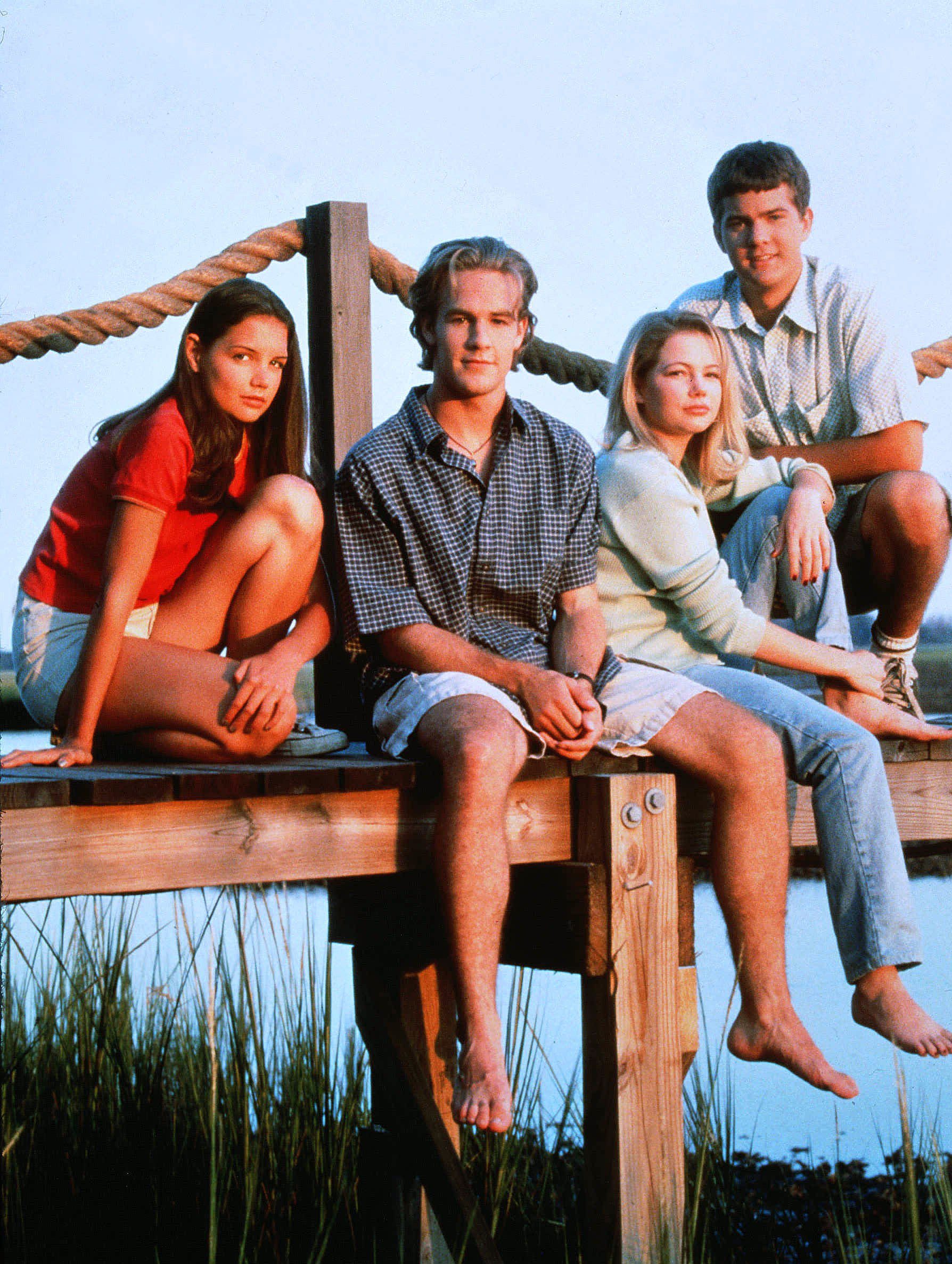 '25 years ago today… my life changed. Not gradually, not day-by-day… instantly. It was the culmination of 5 years of auditioning, hundreds of hours on stage, thousands of hours traveling, preparing, dreaming, hoping, hearing "no", and making up reasons to keep going. But the shift was overnight,' he said.

'There was life before becoming famous… and life after. Both have their benefits, both have their obstacles.

'There were also some cool "pinch myself" moments along the way… but the truth is I didn't know what to do with fame for the longest… because it took me a while to realize it wasn't actually about me. It's not a collection of energy… it's a connection – one that requires circuitry to maintain.
'It's not an end game, it's a tool – one that becomes burdensome if you can't figure out its utility. And while I used to feel like it created a weird separation from people… now I feel like it connects me in a way I really appreciate.
'Which is all, really… a long-ass way of saying thank you. Thank you to everyone I've encountered as a result of this strange, wild, rocket ship ride, and to my fellow passengers who were strapped in alongside me… it's good to know you. Makes me happy to see you all doing so well. Happy anniversary, guys.'
Follow Metro on Snapchat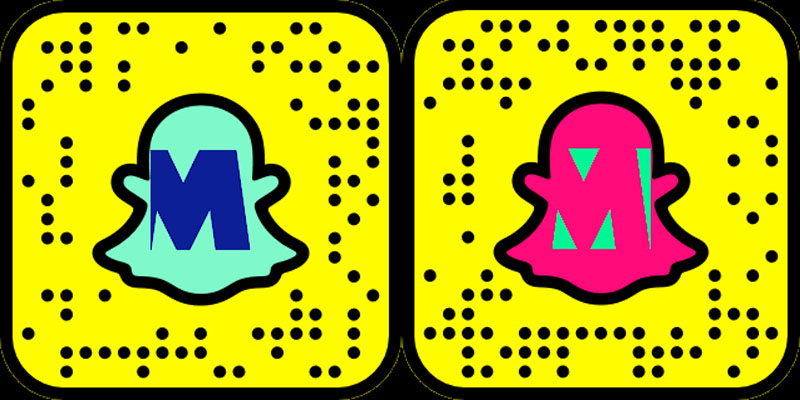 You can follow our new , the go-to place for all things pop culture.
Keep up with the latest Showbiz exclusives by following .
And football fans can indulge in all the transfer gossip and more on .