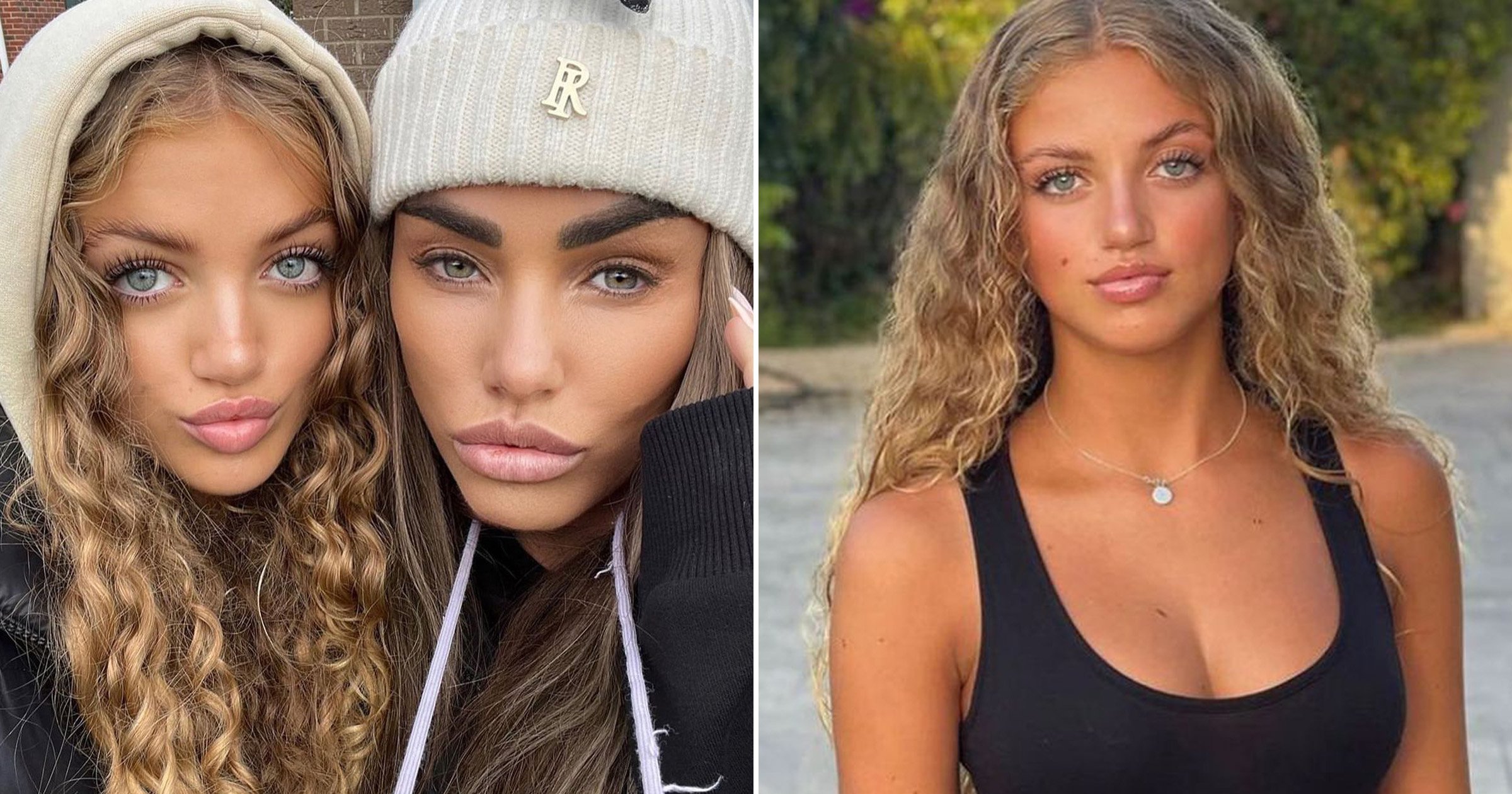 has revealed her aspires to be a model.
Katie, 44, shares 15-year-old Princess and her brother Junior, 17, with her ex-husband and is also doting mum to – who she shares with Kieran Hayler – and 20-year-old Harvey, whose dad is Dwight Yorke.
In a new interview, doting mum Katie has said she's happy for her daughter to follow in her footsteps and carve out a career as a model, however insisted she 'won't let agents' take advantage of her third-eldest child.
The Mucky Mansion star raved: 'I can absolutely see Princess being a successful model – she's stunning.'
She added : 'I will always be there to support and guide her. I know when agents are taking advantage, so I would always step in if I felt something wasn't right for her.'
Katie also told the magazine that Princess has seen 'behind the scenes' and 'experienced [modelling] from that point of view', adding that the teenager's first-hand experience of the industry means she'll enjoy getting glammed up for shoots of her very own, which Katie insisted she'll be on hand to see play out.
However, Princess' dad Peter, 50, is said to have laid out his .
Peter admitted he was happy for his little girl to work in the land of the celebrity but that there would be rules to follow as she finds her feet.
What was your dream career when you were a teenager?
Comment Now
He told the magazine in a : 'Junior was 16 before he was allowed to do any scheduled stuff and Princess is still doing GCSE's, so she's only does little tiny things here and there. No scheduled work – nothing like that.'
However, earlier this month, that Peter and Katie's mini-me was offered a deal to model for the online fashion brand PrettyLittleThing.
Princess was said to have been offered a four-figure contract to co-create with the brand on Instagram and TikTok and was reportedly 'over the moon' and 'so excited' by the move.