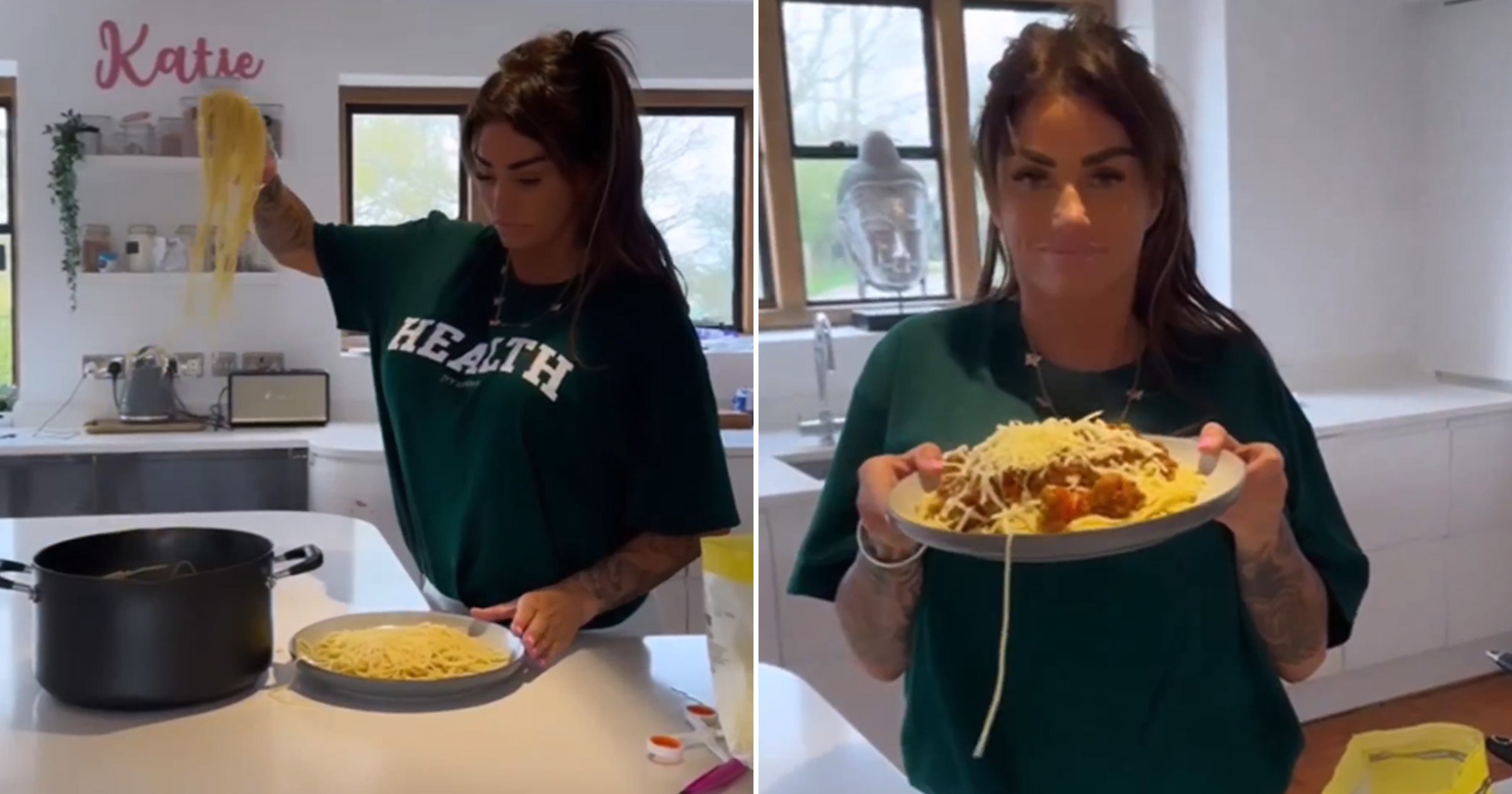 fans were left absolutely speechless when she posted a video of her cooking up some spaghetti bolognese.
Everything looked to be going well – the pasta was cooking, the sauce thickening – until plated up.
In what some people dubbed an unusual but also alluring order of things, the 44-year-old first slapped the pasta on a plate, and then followed the grated cheese, before the main event, the meaty sauce, was splashed on top.
But it was the end of the video that really got fans going, as proudly grinned to the camera and held up her plate of Italian goodness, except something was amiss.
We're not entirely sure whether the reality star didn't notice it, or did and decided not to care, but fans were left in bits at the string of spaghetti that was left hanging over the side of the plate 'for dear life'.
While one bit of dangling pasta survived the flight, another did not as it comically flopped onto the counter as Katie grinned into the camera.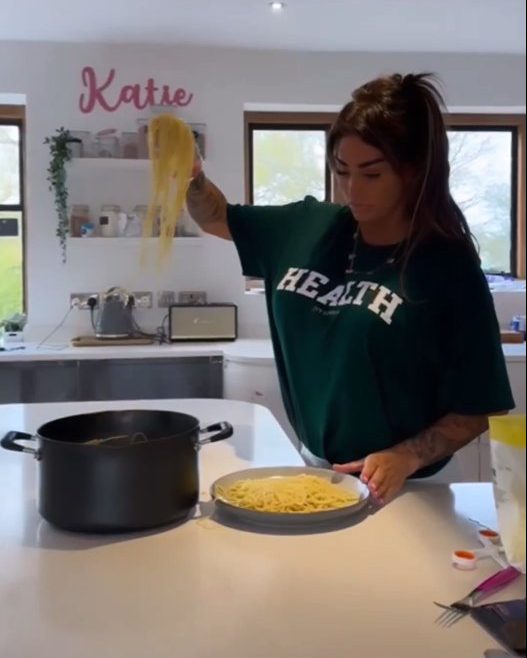 Beside the lively video, in which Katie wears a emerald T-shirt which reads, 'Health', the star wrote: 'Spaghetti on the menu tonight rustic style 🍝 👌🏻😁.'
Rustic style indeed, as one of her 2.6million followers took to the comments section, and wrote: 'Presentation on 💯 babe 😂❤️🙌.'
Another amused fan said, 'The spaghetti at the end hanging on for dear life 😂,' while another chimed in: 'That dangley piece of spaghetti cracked me up 😂😂.'
Meanwhile, others were inspired by Katie's choice of cheese-before-sauce.
'Cheese first…!!?? Gonna try that!!' one person said, while another agreed: 'I will absolutely be trying cheese on the spaghetti before the bolognese.'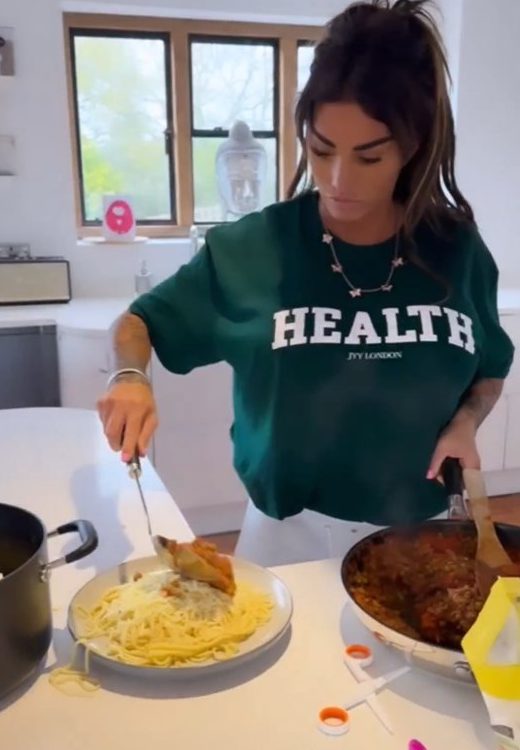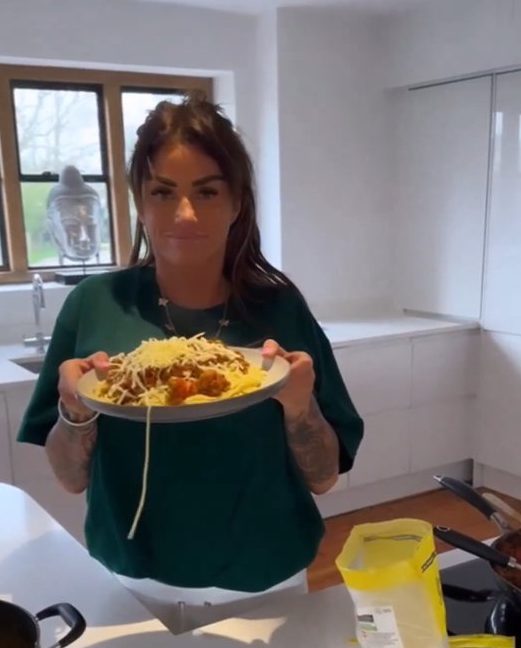 One very tickled fan loved Katie's relatable content, as they wrote: '😂😂 love this. Actually reminds me of serving dinner 😂😂 I'm glad it's not just me who slaps everything on a plate and with a sprinkle of cheese 😂😂.'
Another agreed: 'This was a realistic version of mums and dinner time and I'm here for it Katie! Haha ❤️.'
This comes after and confessed she didn't think they were 'legends' at all.
To be fair, when Katie and her ex-husband Peter Andre found love in the jungle back in 2004, it made for one of the most iconic series in the show's history.
The lineup for the show, which was filmed last year in the Kruger National Park, includes, , Shaun Ryder, and Janice Dickinson.
Meanwhile the Pricey is making her own memories as she is all set toas Carabosse in Sleeping Beauty.