Kevin Federline is considering asking for an increase in his child support from , it has been claimed.
The former couple together before they called time on their relationship in 2006.
In June, it was revealed that the dancer, something that the Toxic singer, 41, agreed to.
According to , the 45-year-old, who is currently married to Victoria Prince, is considering requesting more child support from his ex following the move, as he reportedly never 'bargained on' having the kids 'full-time'.
He is thought to receive around $40,000 a month in total for the two children he shares with the musician, but this will change in a matter of weeks when Sean turns 18 – meaning the support concerning their eldest son will end.
The outlet reports that Britney will still pay child support for Jayden until June, 2025, but it is unclear how much more Kevin could request and when.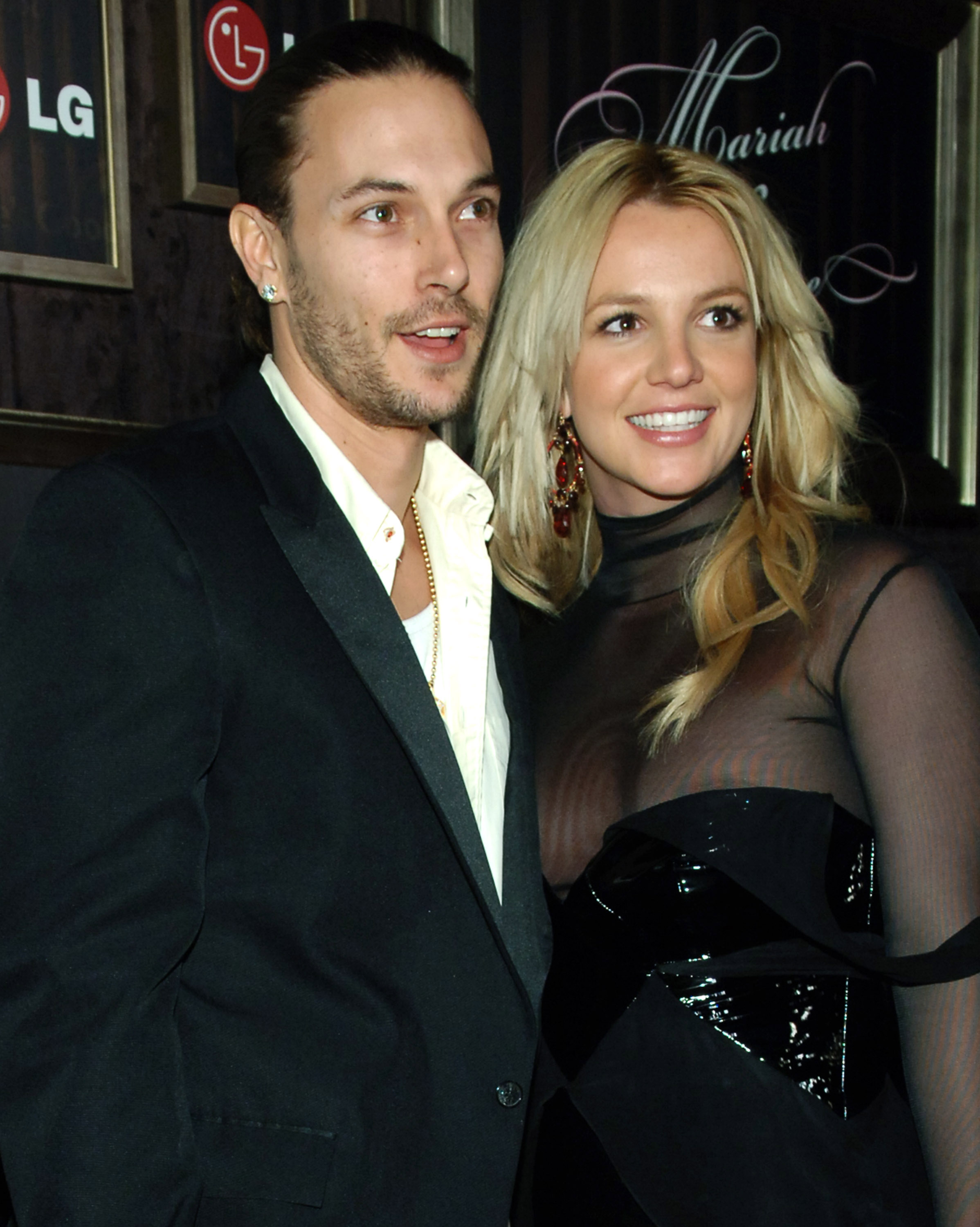 He made the move with his family – including the two children he welcomed with Victoria – recently as his wife reportedly got a teaching position at the University of Hawaii.
Britney has rarely been out of the headlines in the wake of their relocation – after husband .
He submitted paperwork to bring their marriage to an end in a shocking move, just one year after they tied the knot.
The former couple started dating in 2016 and walked down the aisle last summer, with Paris Hilton, Selena Gomez and Madonna among the huge names in attendance.
However, amid speculation over their marriage, the groom confirmed their split on Instagram, telling followers: 'After 6 years of love and commitment to each other my wife and I have decided to end our journey together.
'We will hold onto the love and respect we have for each other and I wish her the best always.
'Asking for privacy seems ridiculous so I will just ask for everyone including media to be kind and thoughtful.'
Sharing a message on Instagram, Britney later added: 'As everyone knows, Hesam and I are no longer together … 6 years is a long time to be with someone so, I'm a little shocked but … I'm not here to explain why because its honestly nobody's business!!!
'But, I couldn't take the pain anymore honestly!!! In some sort of telepathic way I have been receiving so many messages that melt my heart from friends and I thank you!!!
'I've been playing it strong for way too long and my Instagram may seem perfect but it's far from reality and I think we all know that!!! I would love to show my emotions and tears on how I really feel but some reason I've always had to hide my weaknesses!!!
'So I will be as strong as I can and do my best!!! And I'm actually doing pretty damn good!!! Anyways have a good day and don't forget to smile!!!'
Metro.co.uk has contacted reps for Britney and Kevin for a comment.