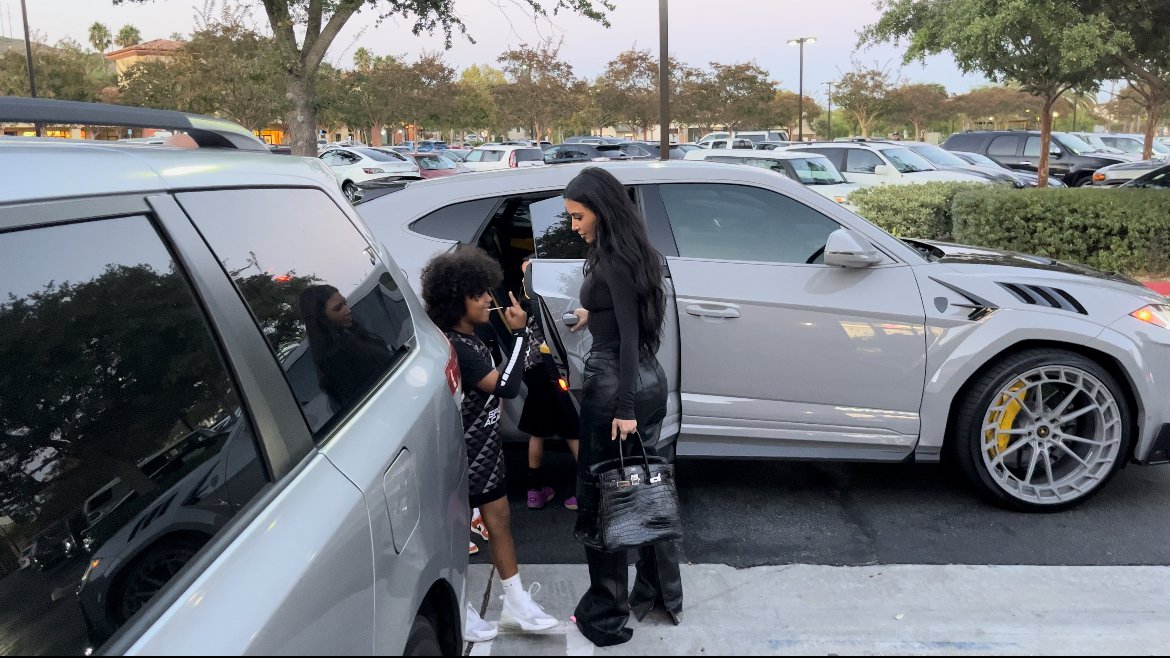 In full mum mode as she corralled her kids, ended up chastising seven-year-old Saint as he boldly swore at photographers.
Kim, who wasfor her decorations, was taking her son and his friends to dinnerafter a basketball game when he caused a little trouble.
Dressed in black leather trousers and a black bodysuit, thelooked glamorous as ever with her black wavy hair loose around her face.
Saint, son of the and , decided not to live up to his angelic name as he flipped off the waiting photographers.
He calmly gave the paparazzi outside Islands Restaurant in Los Angeles, the middle finger as he exited the car with his friends.
Kim wasn't going to let the unruly behaviour go un-punished and quicklyslapped his hand back down and warned: 'Stop it.'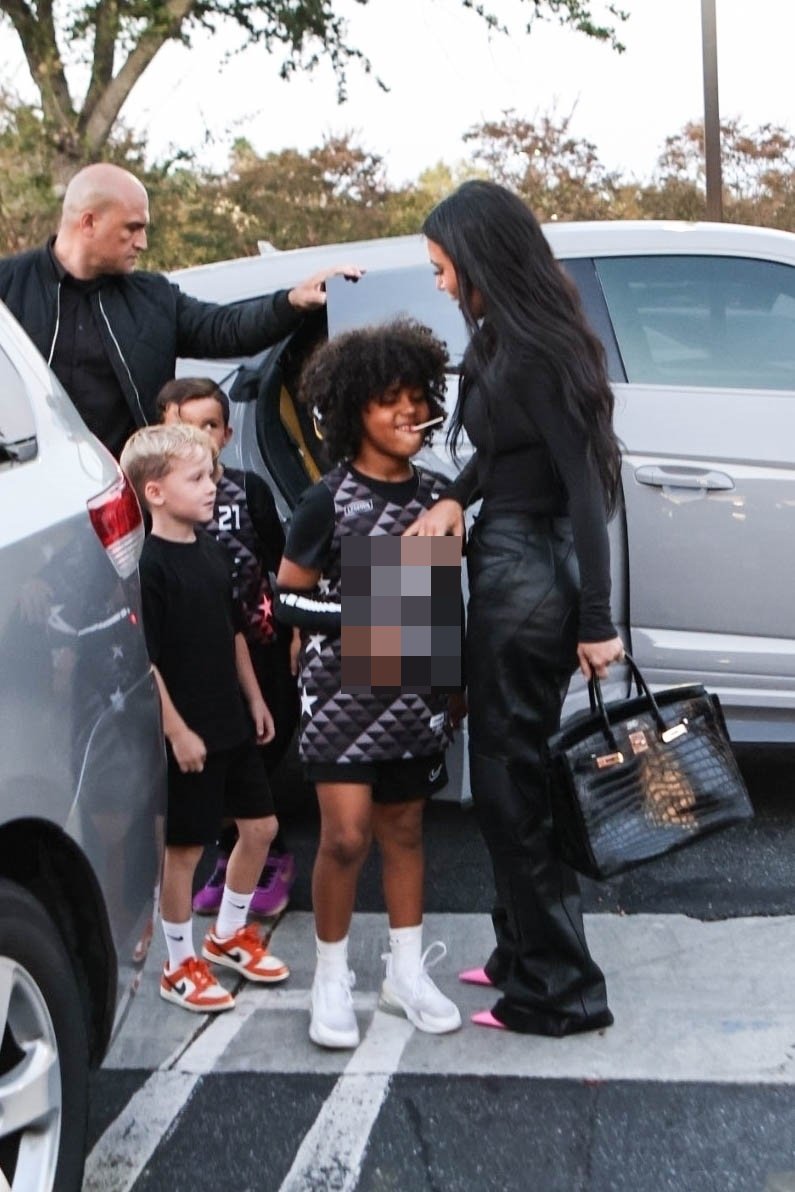 This is the second time in as many months he has decided to let the photographers know what he thinks of them following his family around.
Last month, he got in trouble for the while walking through the car park after basketball practice – at the same restaurant!
This time he got a brief scolding from his famous mum, who was clearly not impressed by the vulgar antics.
Smirking, Saint chatted to his friends and sucked on a lollipop as he headed inside the venue, with Kim covering his face.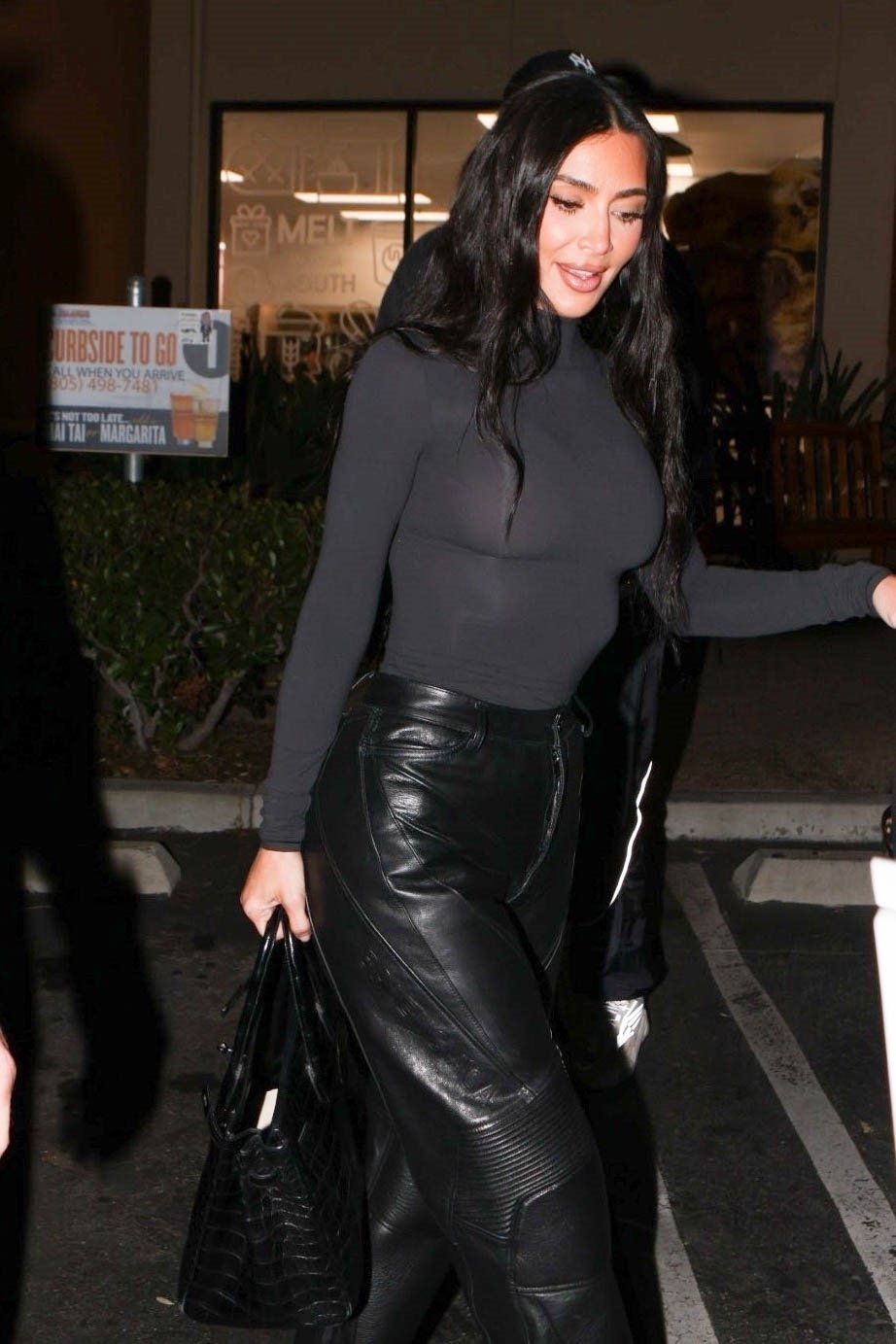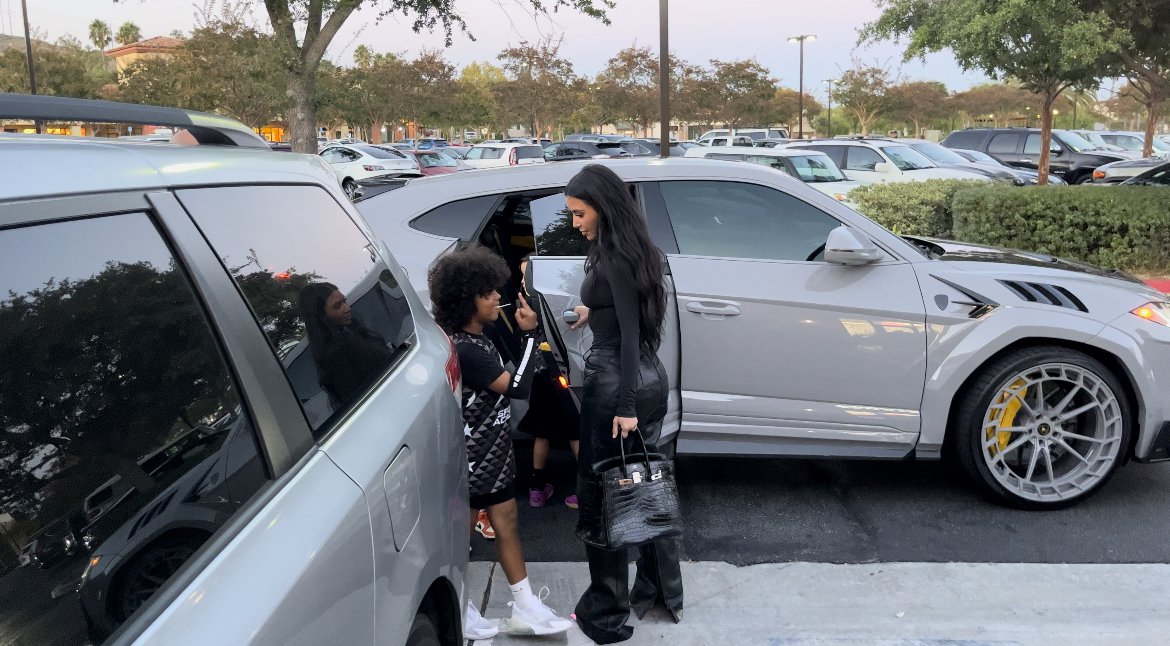 Saint is the eldest son of Kanye and Kim, who also share sisters North, 10, and Chicago, five, as well as son Psalm, four.
Kim decorated her usually pristine home with , complete with bone archways and ghostly figures.
She even had a plaster-cast garden of horrific hands which she told followers were replicas of her family's hands – including the kids, friends, and even their chef.
Some viewers found the decorations 'tone-deaf' given the current crisis in Israel and Palestine – which has resulted in high death tolls.