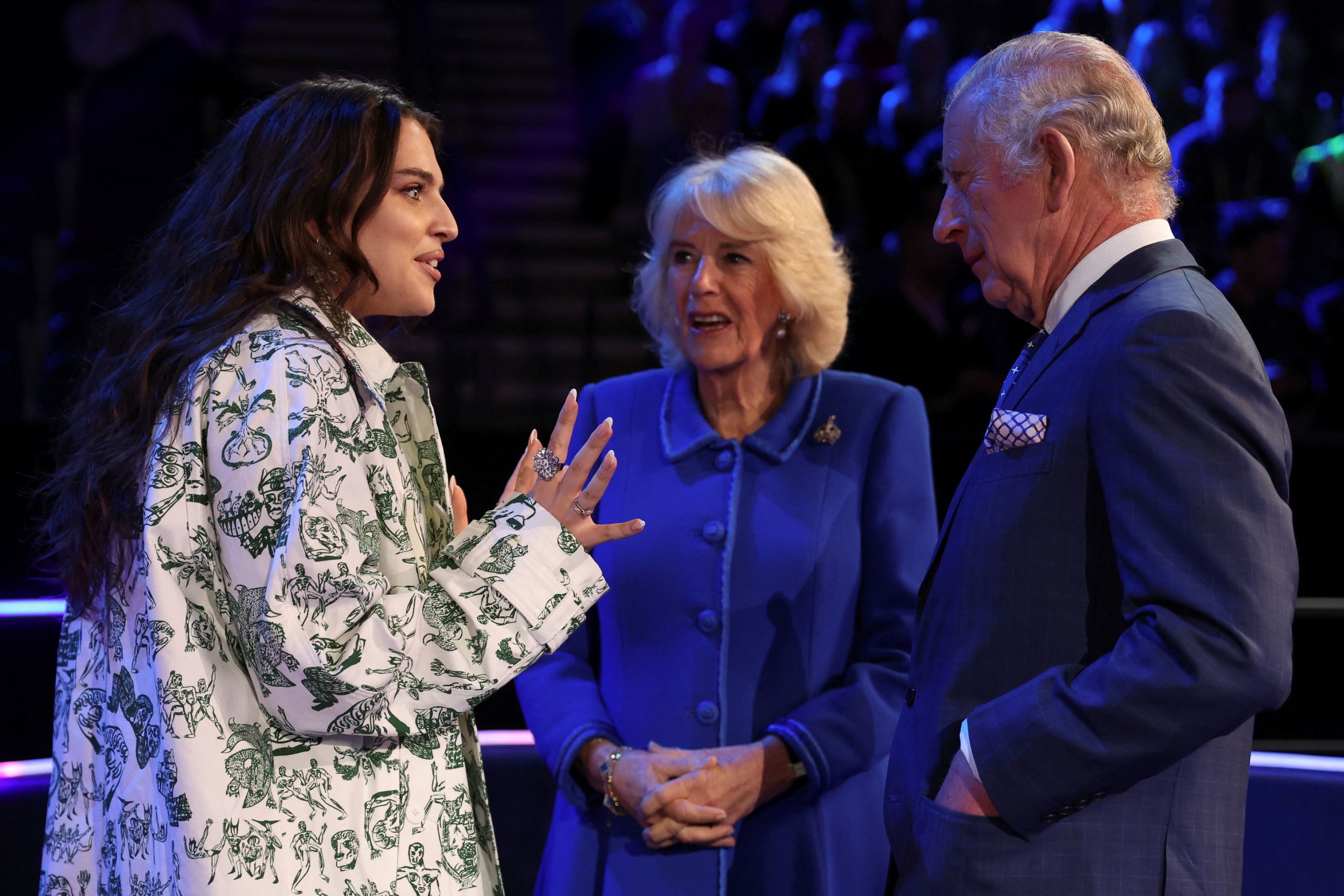 III personally told Mae Muller that he'll be rooting for her all the way as she represents the UK at this year's .
The 25-year-old singer was, while herwas also unveiled as the track she would be taking to the stage in Liverpool with.
The King and Queen Consort where the grand stage was unveiled and met Mae, and Eurovision hosts Rylan Clark, Hannah Waddingham and Scott Mills.
Mae told the Royals: 'It feels like a good energy this year, no nil points.
'As long as I can get up there and say it's the best I've ever done it, I'll be pleased.'
Charles later offered comforting encouragement and told her: 'We'll be watching with great interest, egging you on.'
No pressure Mae!
Last month the musician described how hard it had been toand that she 'exploded' when it was eventually announced.
'I mean we were literally…I don't know what… I can't… I had a blackout. I don't even remember,' she said on The One Show.
She described the moment as feeling 'very good' and 'exciting.'
During yesterday's big stage reveal, Charles and Camilla were asked to unveil the grand space by , which presented a spot of bother for the former.
Are you backing Mae Muller at this year's Eurovision?
Comment Now
King Charles hovered his right forefinger over the big button, but as he lowered it onto the device, he somehow managed to totally miss said very large button.
The moment was quickly picked up on by Twitter users, with many expressing their sheer disbelief over the footage.
One person wrote: 'Does King Charles and Queen Camilla not know how to press a button?'
Another added: 'King Charles "pressing" that button is so me when I'm pretending as if I'm doing anything useful.'
The Eurovision Song Contest kicks off Saturday May 13 at 8pm on BBC One