, and having some seriously expensive cravings.
The 47-year-old mum-of-three is expecting her first child with husband Travis Barker, and is.
Now – after a glorious reveal video (it's a boy!) – Kourtney has shared a snap of her growing baby bump.
The Keeping Up With The Kardashians star posed in a leopard print bikini, a white shirt and some killer shades in her most recent Instagram story.
She also linked to a blog post on Poosh, which documented all her favourite pregnancy snacks.
But while many mothers-to-by might go for Doritos (see Bridget Jones' Baby), the mogul mummy prefers slightly more nutritious – and much more expensive – snacks.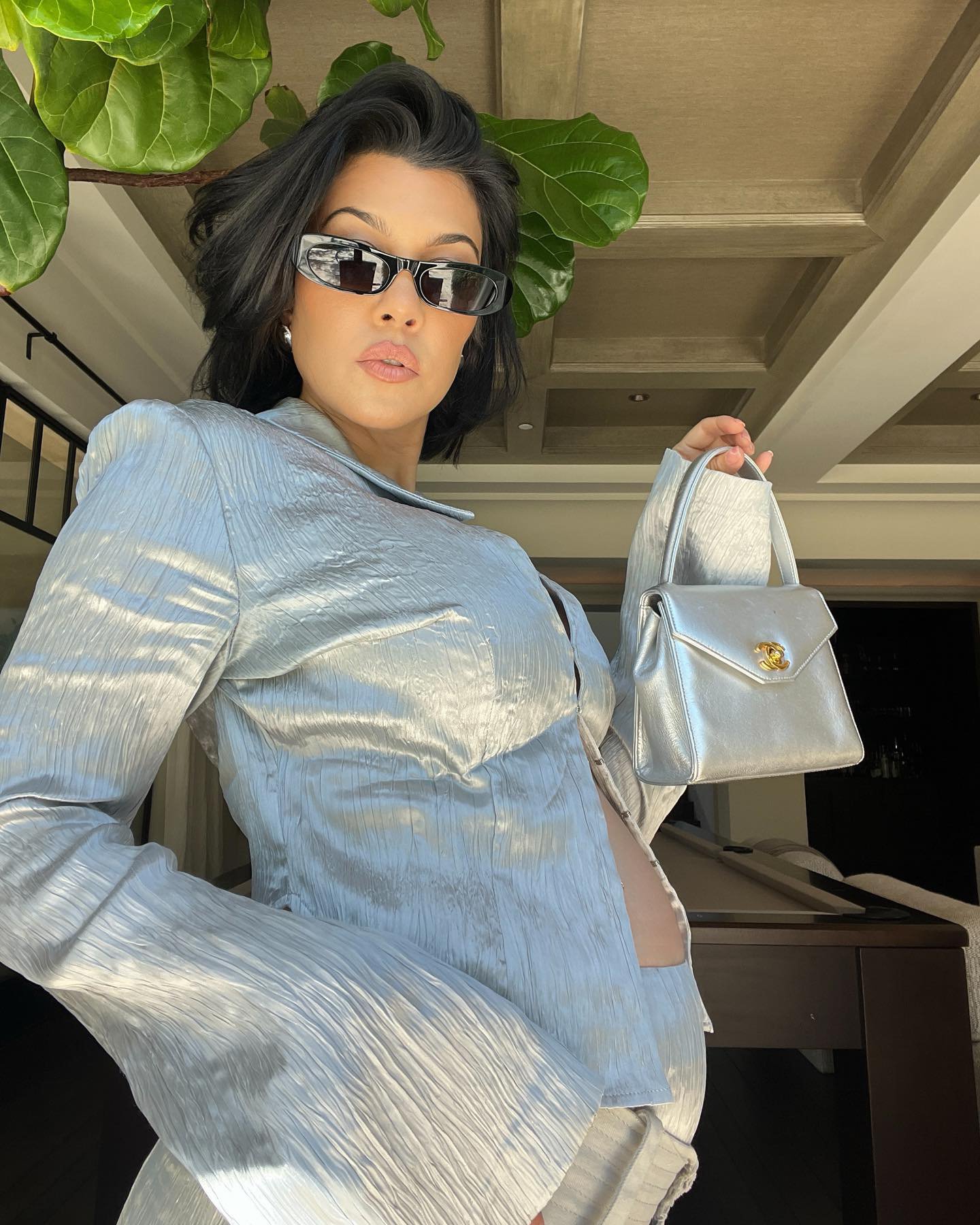 First up were Trader Joe's Organic Mango Fruit Bars – which cost $26 (£20) for six. That's £5 per fruit bar. And get this: the 'only ingredient' is Mango.
Although she admits this next one is a bit 'weird,' Kourtney has enjoyed feasting on some Kalona SuperNatural Organic Whole Milk Cottage Cheese. As you do.
Next up, was the relatable Gimme Roasted Seaweed Snacks. A true cupboard staple. For, er, $16 (£12). She loves to chomp on this with some quails eg (of course) and avocado on toast.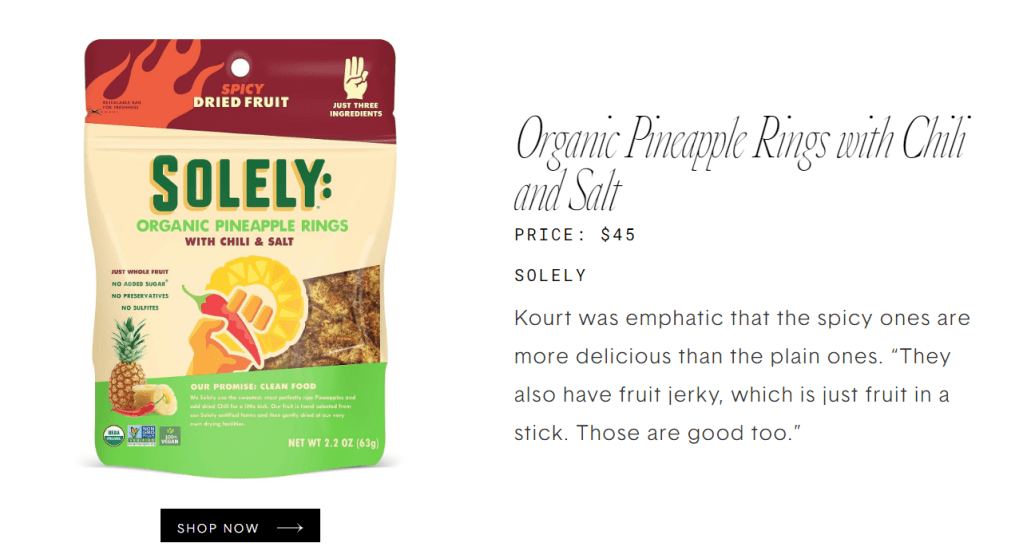 Okay, so with this next snack, Kourtney pretty much hands over the price of most people's weekly shop. For $45 (£35) you can get 63g of pure Organic Pineapple Rings with Chili and Salt. Why not, ey?
Thanks for the !
Fans became aware the pair were expecting when, at frontman Travis' gig in June, Kourtney revealed she was pregnant to the world – and her husband – .
The Poosh founder held a handmade sign which read, 'Travis I'm pregnant,' as the big screen focused on her in the crowd, and Travis rushed off stage to kiss his wife.
As if that wasn't cute enough, the grand gesture appeared to be a nod to the band's legendary All The Small Things music video, in which a fan holds up the same sign.
The tot will be after Mason, 13, Penelope, 10, and Reign, eight, who she shares with ex Scott Disick.
For Travis, this is also his fourth child, joining his kids Landon, 19, and Alabama, 17, as well as his stepdaughter from a previous relationship, Atiana, 24.