Lorraine Kelly got a bit hot under her collar interviewing Bridgeton star .
The Gray Man actor, 34, appeared on Friday's episode of her chatshow to promote his upcoming Dungeons & Dragons film, also starring Chris Pine and Hugh Grant.
But the Scottish broadcaster, 63, couldn't resist bringing up the fact he was , according to the Greek Golden Ratio of Beauty Phi.
Admiring the star, Lorraine asked him about the findings, which put Harry Styles in fourth place and Thor's Chris Hemsworth in second place.
She insisted: 'As you know lots of scientists have got together with their white coats on and serious expressions and they have found that you are the world's most handsome man. Congratulations on that. Congratulations to your parents also.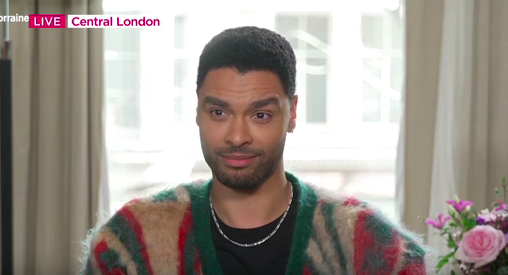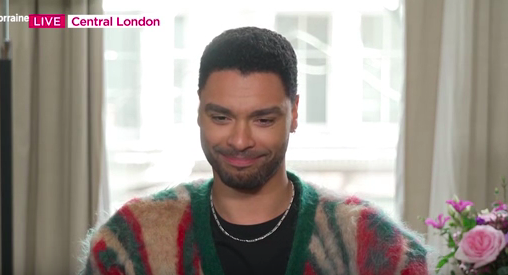 Lorraine continued while Regé cringed: 'It's lovely, it lovely, but at the end of the day you're a really good actor and that is what's more important.'
Laughing, Regé replied: 'Your use of all the colours on the palette when making your art and I'm glad to have that perception in there somewhere. I'm sure it's useful to someone somewhere.
He continued modestly: 'It was news to me. It was news to everyone else. But, you know, I'll take it.'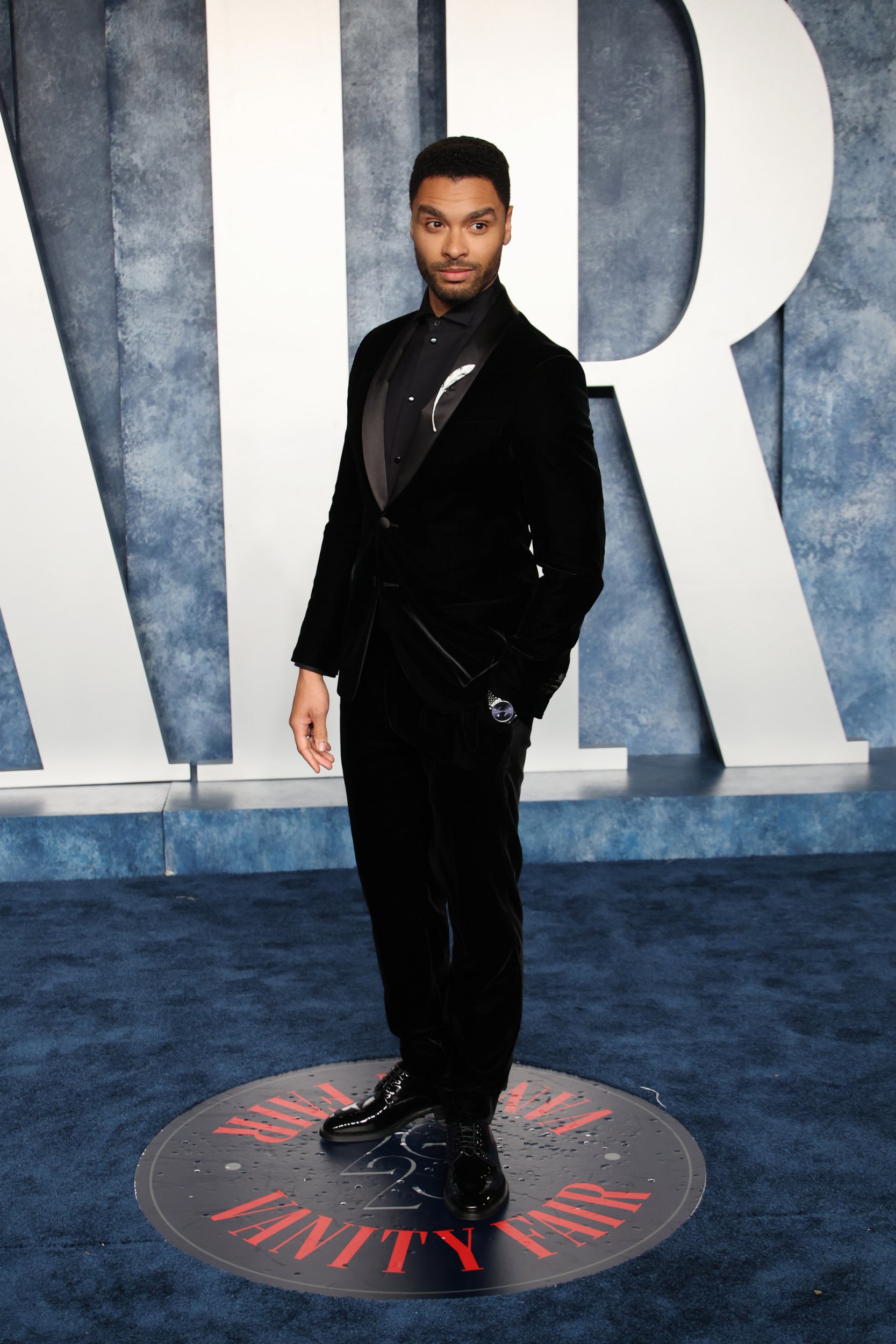 When the interview ended, Lorraine told Regé, who had appeared via video link, to 'next time come and see me.'
'Enjoy, enjoy the attention,' she told him. 'Enjoy being the most beautiful thing in the world and just keep doing what you're doing.
'Lovely to talk to you,' Lorraine went on, as Regé added 'allegedly' in reference to his beauty.
Lorraine, giggling and blushing, corrected him: 'It wasn't just me, it was scientists,' as both erupted into laughter.
Till next time…
Lorraine airs weekdays from 9am on ITV.