As airport delays wreak havoc on people's holiday plans, one star decided that desperate times call for desperate measures.
As a result of aMontana Brown was so thirsty that she decided to… drink her own breast milk.
The reality star – who appeared on the dating show in 2015 – was initially buzzing for the getaway with baby boy Jude, to Montana and
However, the trip didn't exactly get off to the best start.
'We're going on a summer holiday supposedly…', Montana first wrote on her Instagram Story alongside the cutest snap of Jude in the taxi.
'But flight is seriously delayed because of air traffic control… do not do this to me, universe', she added.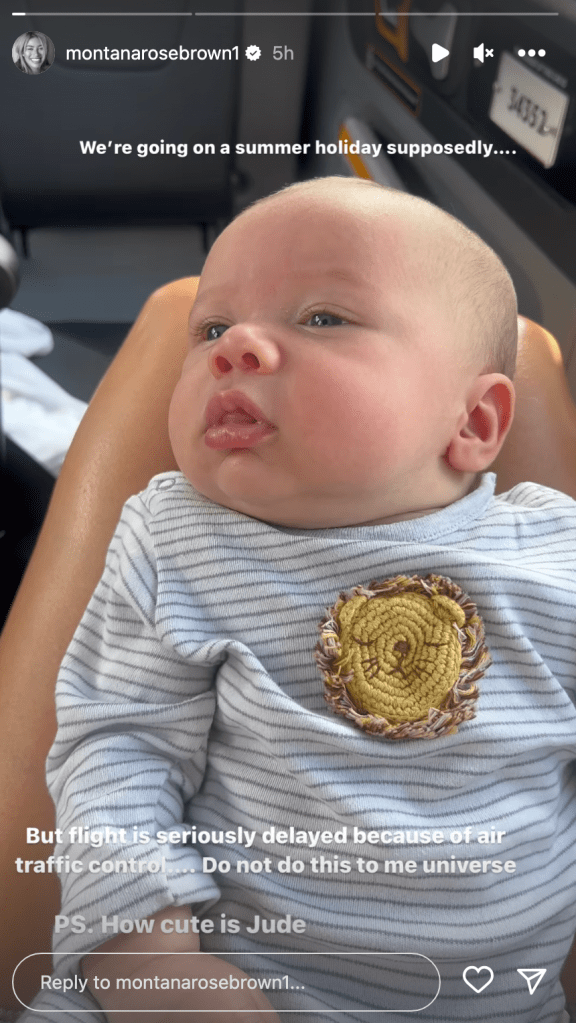 In a second post hours later, a very exhausted Montana revealed the lengths she had to go to to make it through the wait.
'Ok maybe we're not going away as our flight has been delayed until 1am…', she wrote that afternoon.
'Although I just had a guzzle of my breast milk to pass the time as I was thirsty and seeing as I can't have dairy, I'm sure it's actually v good for me so may continue to drink it lol'.
Alas, the 'delayed' flight wasn't meant to be.
'Ok so flight has been cancelled', Montana wrote in a later update.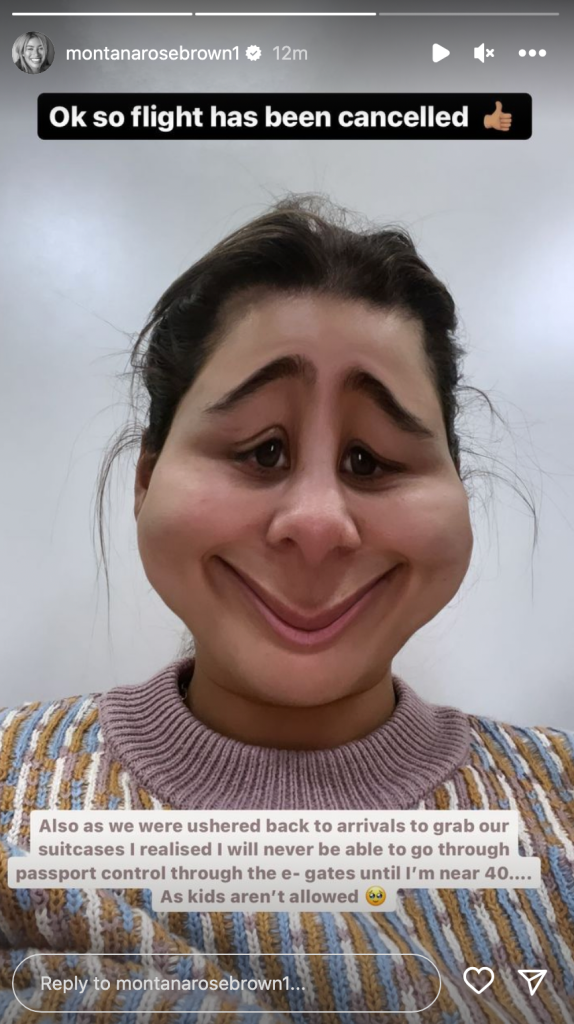 'Also as we were ushered back to arrivals to grab our suitcases, I realised I will never be able to go through passport control through the E gates until I'm near 40… as kids aren't allowed', she added sorrowfully.
Montana and Jude aren't the only ones to have been this bank holiday weekend.

Have your plans been affected by the flight chaos?Comment Now
Issues with the UK air traffic control system left countless holiday-goers stranded at airports.
And while the National Air Traffic Services say they have now fixed the issue that caused the network-wide failure, a significant flight backlog remains.