star Dr has revealed he's joining forces with n**ed.n**ed Attraction host and radio DJ Yinka Boccini for a new Channel 4 programme.
The trio are set to launched , a series about 'body positivity and educating people on what "normal" bodies actually look like'.
Teasing the series, Dr Alex posted a raunchy picture of the three hosts completely n**ed.n**ed, popping out from behind a blackboard with Yinka while Anna covered herself behind a book, sat at a school desk.
He wrote: 'BIG ANNOUNCEMENT I am SO excited to finally be able to share that I am presenting the brand new Channel 4 series n**ed.n**ed Education alongside the wonderful Anna Richardson and Yinka Bokinni.'
'Don't worry my clothes do remain on,' he joked.
Dr Alex, who appeared on the fourth series of the ITV reality dating competition, and , continued: 'When I say this series is going to get people talking, I mean it.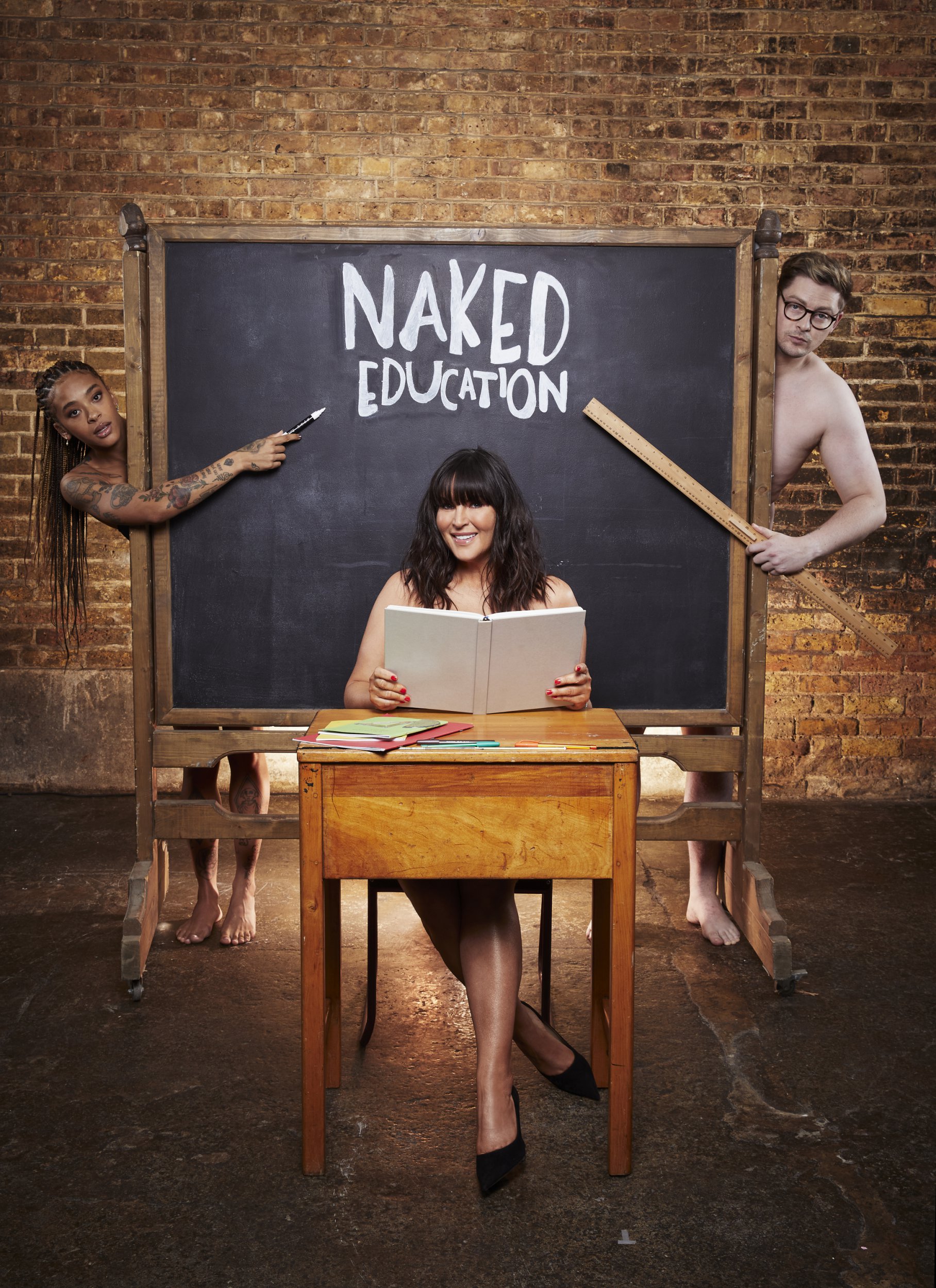 'It will have you laughing one minute and in tears the next.
'The show is all about body positivity and educating people on what "normal" bodies actually look like.
'We talk about everything from the ageing body to 🍆 size, answering the questions people are afraid to ask.'
He added: 'My mission is to improve people's mental health and body image/unrealistic expectations are a huge element of that so I couldn't be prouder to be part of a show tackling exactly that.'
'I can't wait!' he concluded, teasing that the show is just days away.
Anna replied in the comments: 'YASSSS!!!!! Cannot WAIT to see the whole show go out! Well done Team n**ed.n**ed!'
Over on her Instagram, Yinka added: 'It was an incredible experience to film, we were crying one minute and laughing the next and I think you will too.
'I've said before that I want to make telly that matters and I think this does.'
n**ed.n**ed Education airs Tuesday, April 4 at 8pm on Channel 4.