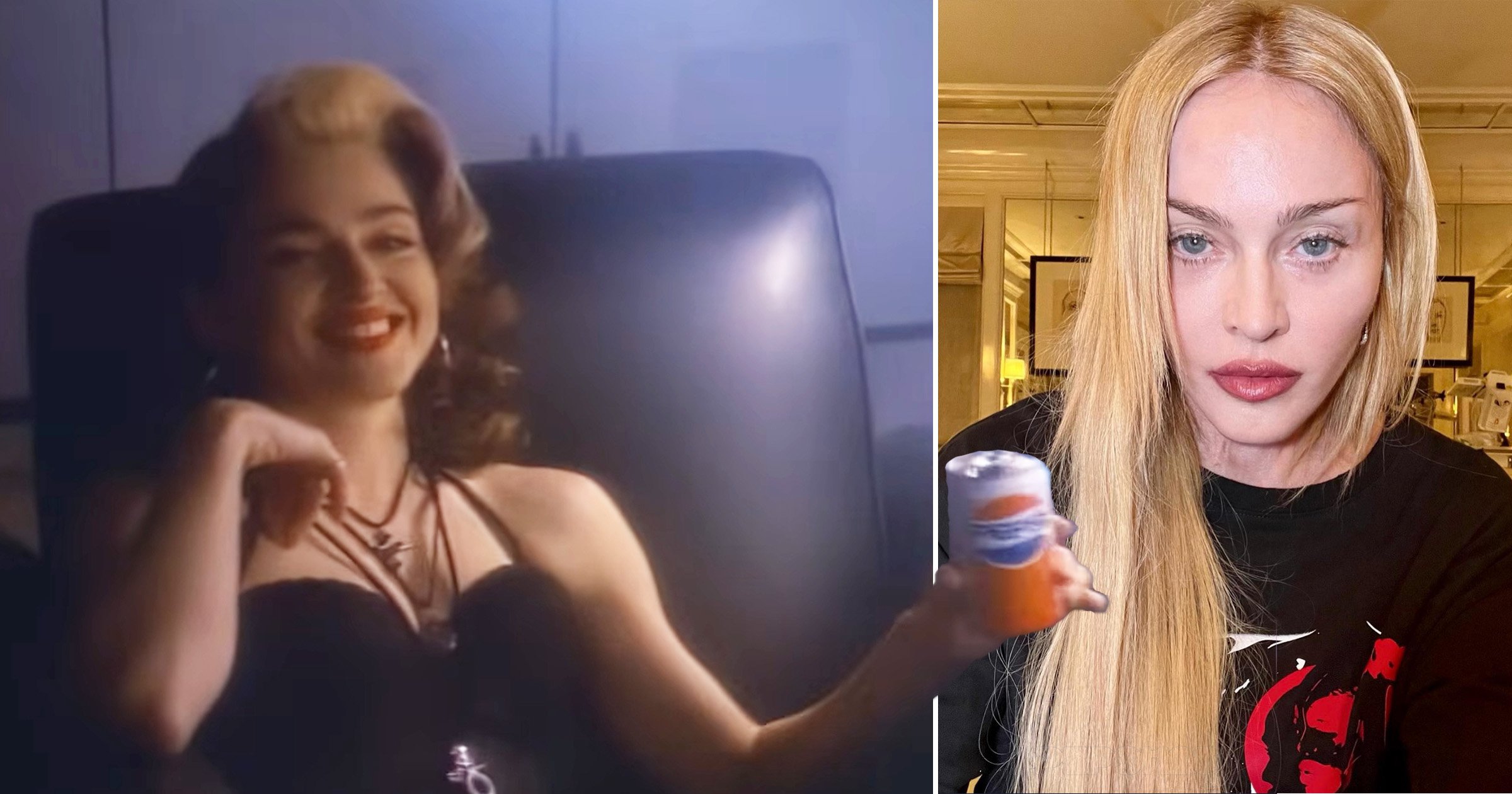 has taken a brutal, and we couldn't be more obsessed.
The Queen of Pop, 65, has hit out at the brand by posing with its rival, in a savage move after Pepsi finally aired a commercial that was banned more than three decades ago.
Madonna announced on Wednesday that, after a $5 million (£4 million) deal.
The clip plays her song Like A Prayer, which at the time sparked particularly from Christian organisations, including .
The backlash prompted Pepsi to pull the commercial, and as it finally aired yesterday, Madonna posted a message thanking them 'for finally realizing the genius of our collaboration'.
She's since taken a swipe, sharing a pic sipping on a Coke can.
'Also good,' the Material Girl singer quipped.
Iconic!
Pepsi released the commercial to mark the company's 125th anniversary, airing it again at the on Tuesday night.
Posting the clip on social media, Madonna shared: '34 years ago I made a commercial with Pepsi to celebrate the release of my song Like a Prayer.
'The commercial was immediately cancelled when I refused to change any scenes in the video where I was kissing a black saint or burning crosses.
'So began my illustrious career as an artist refusing to compromise my artistic integrity.'
She added: 'Thank you Pepsi for finally realising the genius of our collaboration. Artists are here to disturb the peace.'
Her post was showered in support, with Diplo writing: 'This song changed my life.'
Michelle Visage added 'TRAIL. BLAZER. PERIODT,' while Donatella Versace wrote: 'The one and only, M.'