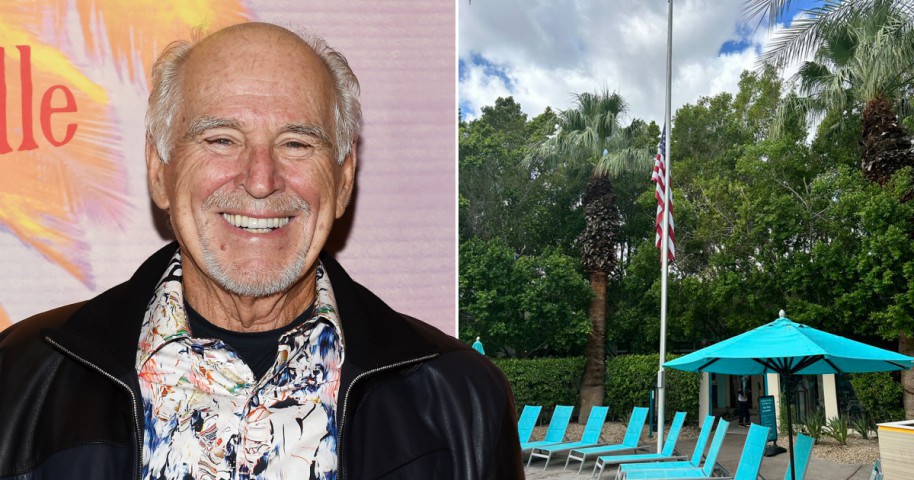 The flag at Margaritaville has been set to half mast following
It was confirmed this weekend that the legendary singer died on Friday night (September 1),
An official statement shared on the Cheeseburger in Paradise hitmaker's read: 'Jimmy passed away peacefully on the night of September 1st surrounded by his family, friends, music and .
'He lived his life like a song till the very last breath and will be missed beyond measure by so many.'
Following the sad announcement, a symbolic flag-lowering took place at The Margaritaville in Palm Springs.
It can be assumed the same also happened elsewhere in tribute to the late musician and businessman.
Buffett was known as the Mayor of Margaritaville, as he owned the United States–based hospitality company.
Set up in 2012, the brand is obviously inspired by his hit song of the same name.
There are locations in the US, Canada, and Mexico, six island locations throughout the Caribbean as well as in Sydney, Australia and there have been for over 10 years.
Margaritaville offers casual dining, retail stores selling Buffett–themed merchandise, and hotels.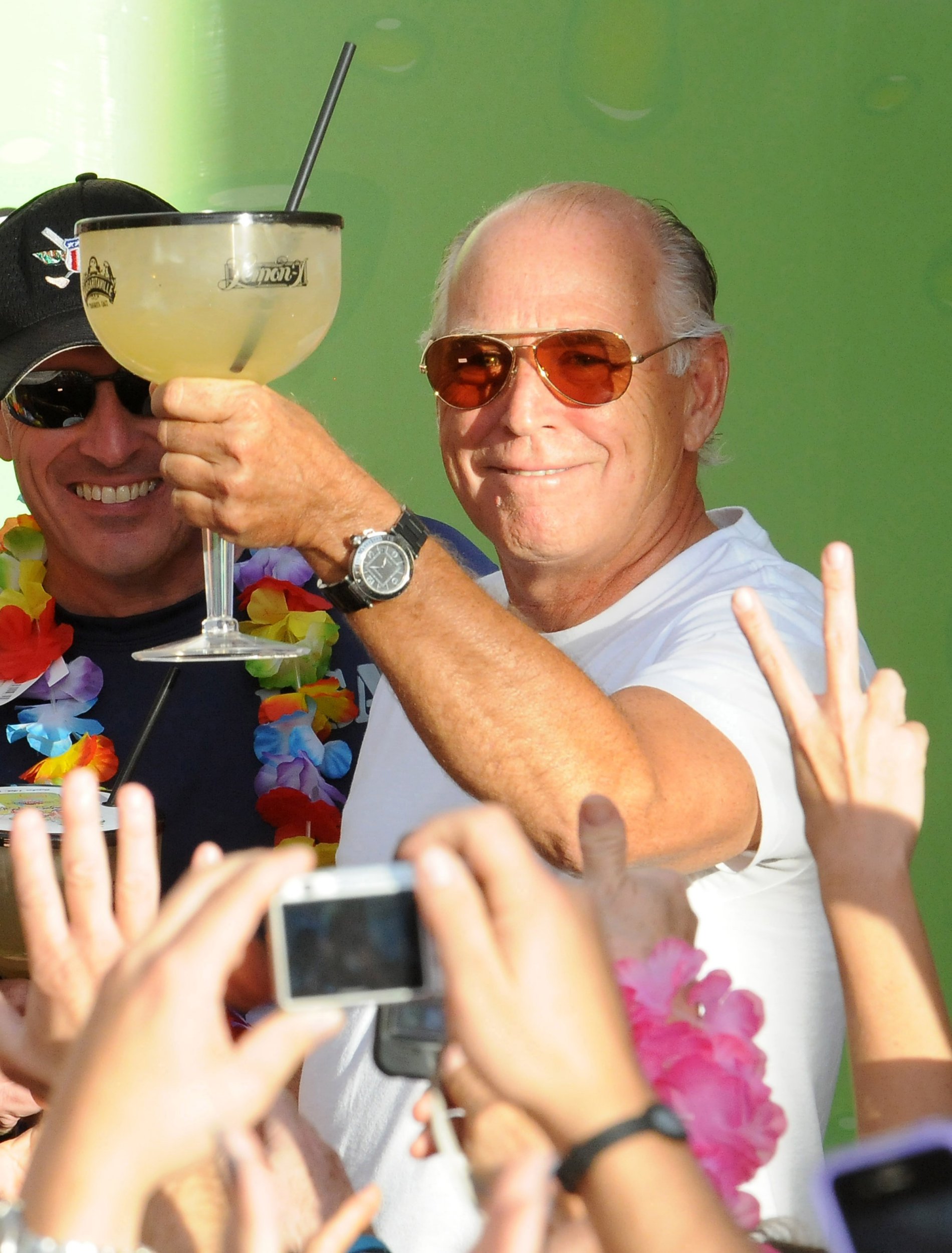 The flag-lowering in Palm Springs comes after details about Buffett's cause of death emerged.
As stated in a report, he was
His condition is thought to have developed into lymphoma, with insiders claiming this is what caused his death.
Speaking to , a pal said: 'He lived his life in the sun, literally and figuratively.'
Countless fans have with famous pals Sir Elton John and Sir Paul McCartney also sharing their favourite memories of him.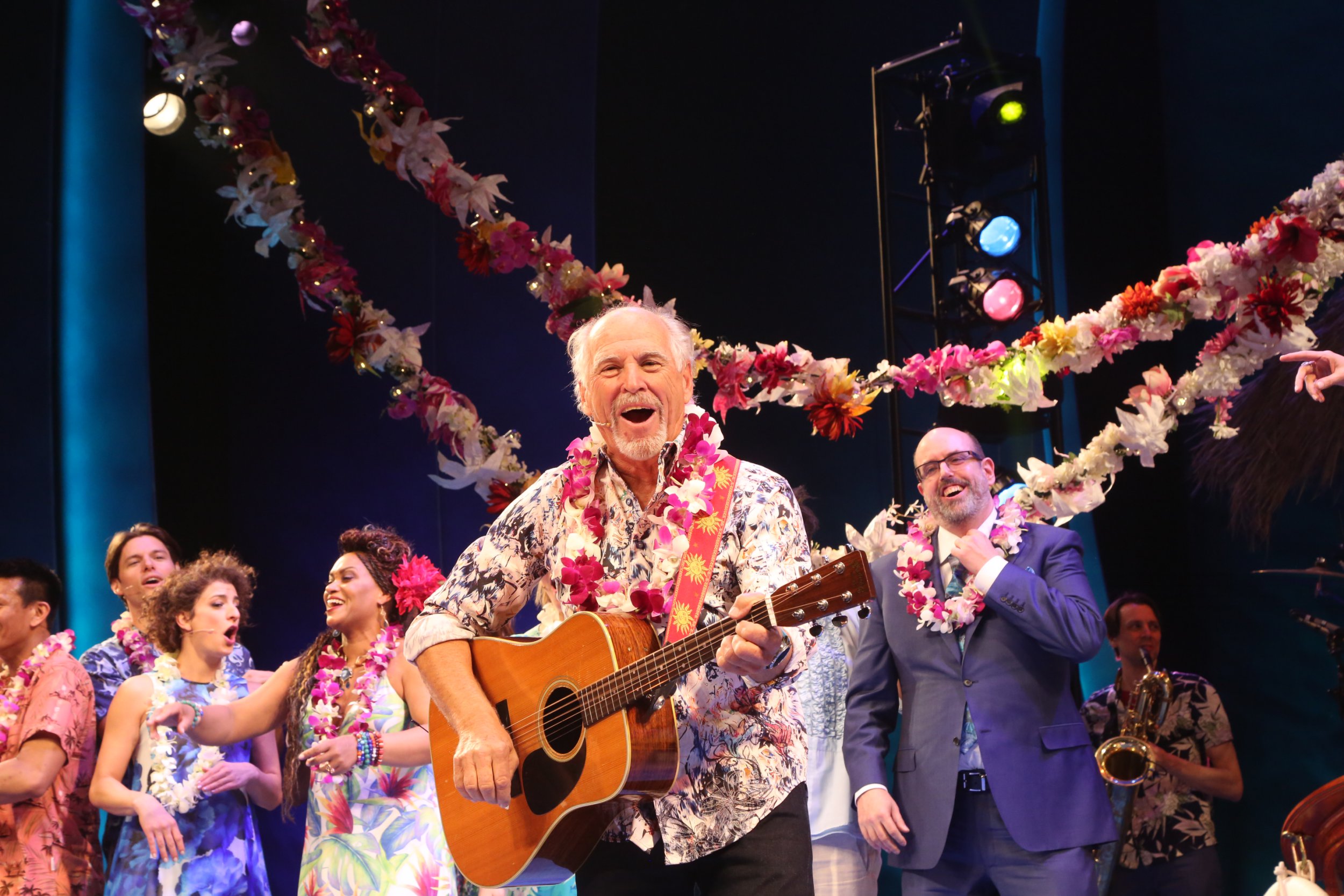 Sir Elton wrote on his Instagram Story: 'Jimmy Buffett was a unique and treasured entertainer. His fans adored him and he never let them down.
'This is the saddest of news. A lovely man gone way too soon. Condolences to (his wife) Jane and the family from (my husband) David (Furnish) and me.'
Meanwhile, The Beatles icon Sir Paul penned a lengthy message, hailing Buffett 'one of the kindest and most generous people.'
'He had a most amazing lust for life and a beautiful sense of humour. When we swapped tales about the past, his were so exotic and lush and involved sailing trips and surfing and so many exciting stories that it was hard for me to keep up with him,' he added on Twitter.
'Right up to the last minute his eyes still twinkled with a humour that said, "I love this world and I'm going to enjoy every minute of it".'
Buffett is survived by his second wife, Jane Slagsvol, and three children: Savannah, Sarah and Cameron.