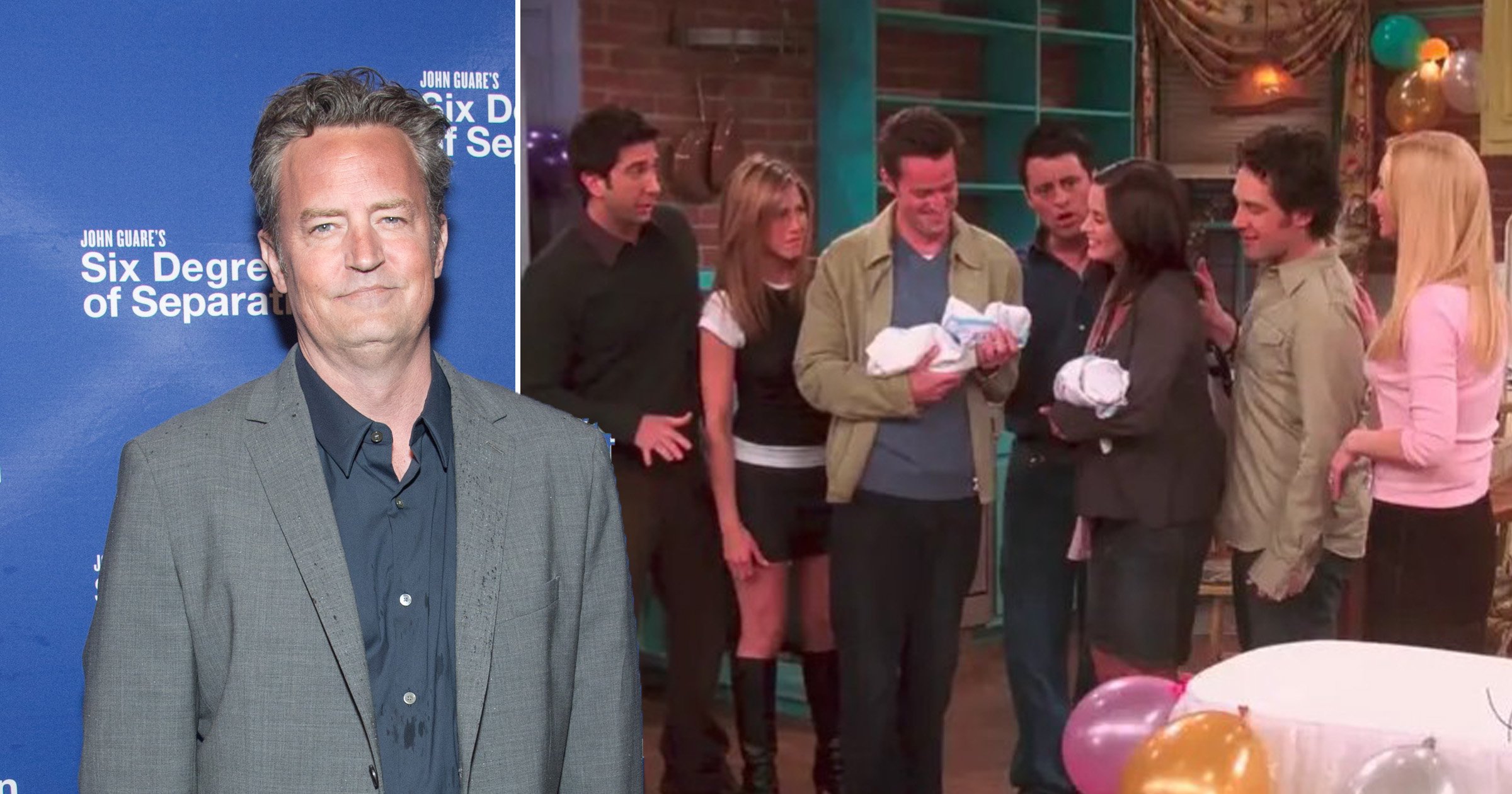 The iconic scene of 's last line on Friends has resurfaced following 's shock death.
The 54-year-old star became famous for playing funnyman during 10 seasons of the hit and died after an apparent drowning at his Los Angeles home – US outlets have reported.
Perry was believed to have in a jacuzzi at his home after a call was made to authorities about a cardiac arrest.
It was subsequently reported that no drugs were discovered at the scene following the star's long and that there was no indication of foul play.
for the 17 Again star, and one of the memories includes Chandler's final line from the last episode of Friends, which aired in 2004.
The very last scene of the show, titled The Last One, features all six of the ensemble cast – Perry, Jennifer Aniston, David Schwimmer, Courteney Cox, Lisa Kudrow and Matt LeBlanc – as well as Paul Rudd, as they make their way out of Chandler and Monica's apartment for the last time.
Chandler and Monica have just brought home their adopted twin babies, while they're on the verge of moving out to a house in the suburbs to raise their family.
Rachel [Jennifer Aniston] suggests the group go for one last coffee at Central Perk, Chandler then closes the script by jokingly asking: 'Where?'
The final episode of Friends season 10, which aired in 2004, became the fifth-most-watched series finale of all time, with more than 52million people tuning in to watch it.
Following the tragic news of his death fans have expressed their sadness on X, aka Twitter.
One person shared: 'Seeing Matthew Perry perform the final line in Friends hits differently. My prayers go out to his loved ones and fans.'
Another added: 'Instead of thinking about how Matthew Perry passed away alone, let's think of it like this scene, with Chandler Bing's iconic last line of Friends. He was happy & he'd had some time for coffee and a catch up with his friends before he had to leave them.'
A third agreed: 'RIP Matthew Perry. For so many, he will be fondly remembered for his role as Chandler Bing. His delivery of sarcastic wit was so good, that Friends writers gave him the last line ever spoken on the iconic series.'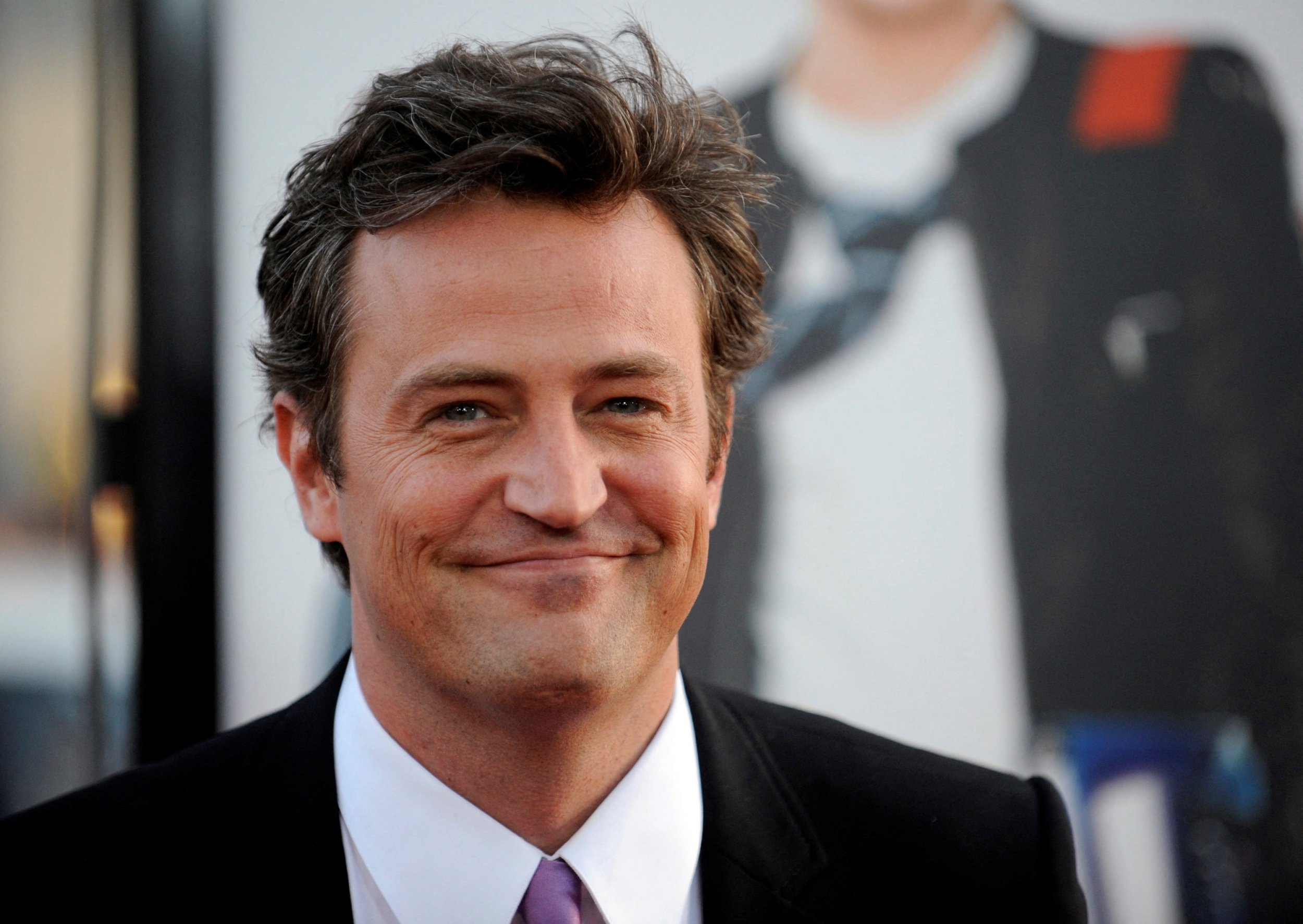 A fourth wrote: 'My heart is hurting to hear the sad news of the passing of Matthew Perry.All the characters in Friends was fabulous but Chandler Bing was my absolute fav and it comforts me slightly remembering he had the very last line. R.I.P Matthew.'
The actors reunited on screen for the first time in 2021 after the show ended its celebrated 10-year run in 2004, having become a pop culture phenomenon.
Perry's other notable TV work includes the short-lived Studio 60 On The Sunset Strip, written by West Wing's Aaron Sorkin – while he also starred in several films, including Fools Rush In, opposite Salma Hayek and his father John Perry.