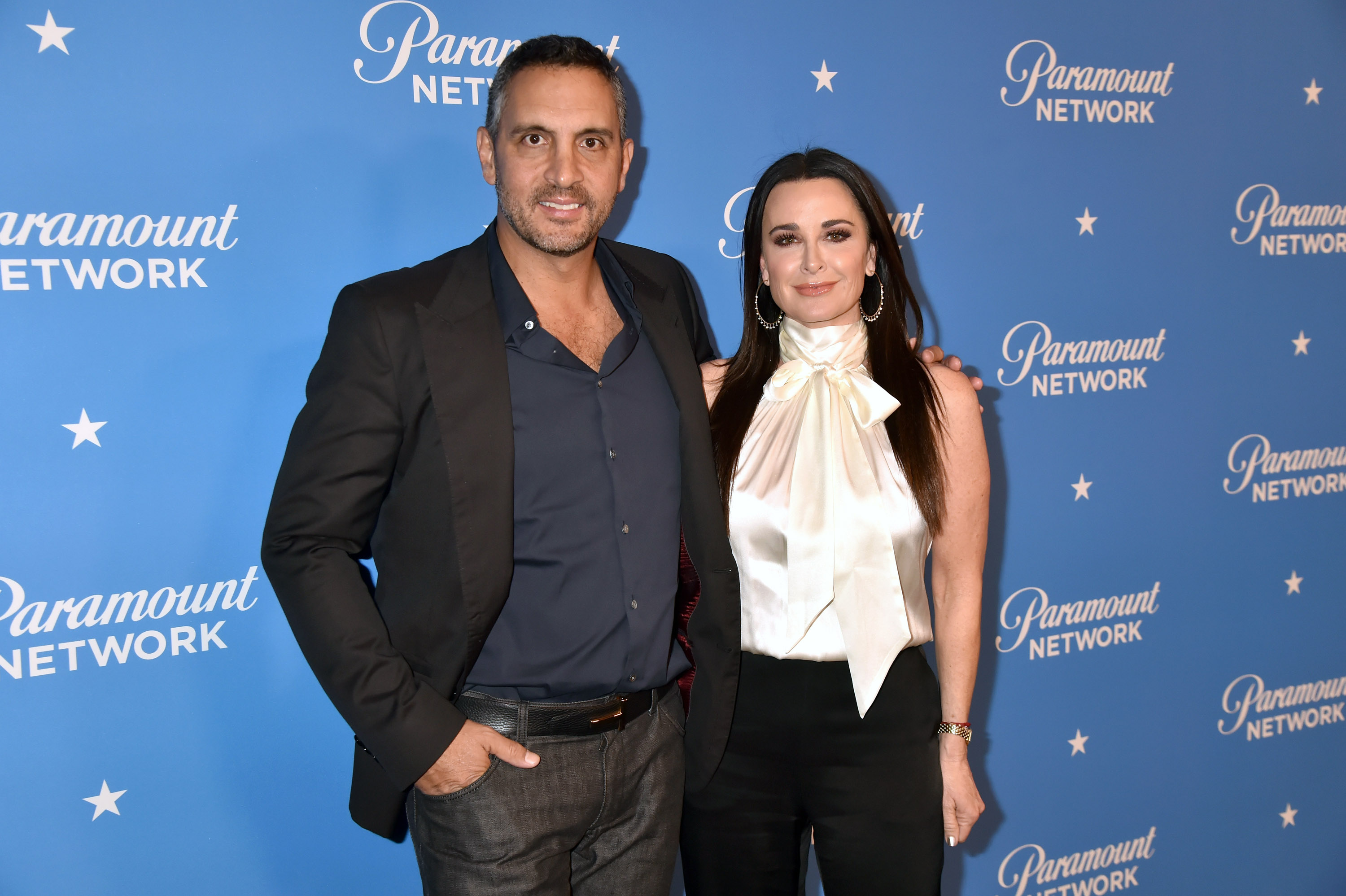 Mauricio Umansky has opened up on his marriage to Kyle Richards, revealing where they stand now.
The property mogul's relationship with the Real Housewives of Beverly Hills star, 54, was thrown into the spotlight recently, after it was claimed .
Although they quickly squashed those rumors, the couple explained that they had hit a rough patch in their 27-year marriage, and .
In a new interview to mark the 53-year-old joining , he was questioned on whether his family – including the children he shares with the Bravo icon – will be in the audience.
'You will 100 percent see all of them, including myself. I'll be there,' he told .
When asked how things are with Kyle, Mauricio continued: 'We're hanging in there, we're working through all of our things, which everybody knows about, and we're just taking it day by day.
'We're trying not to let the press influence us, and all of the social media and all of the stuff that's going on. We're trying to just ignore that and figure it out ourselves.
'I can tell you we are both happy.'
Kyle and Mauricio tied the knot in 1996, with much of their family life playing out on Real Housewives of Beverly Hills.
In July, it was alleged that they had decided to go their separate ways after nearly 30 years of marriage – but they swiftly shut down the reports with a joint statement.
Last month, they were seen enjoying a lavish trip to Italy together with children Alexia, Sophia and Portia – as well as Farrah Brittany, who the reality star welcomed in a previous relationship.
Taking part in a live Q&A after the getaway, the mom-of-four following a tough few months.
'That's a very loaded question,' she replied. 'This has been very hard to do, playing out with so many people having eyes on us and being in the public eye.
'Obviously we care about each other a lot. You saw how we are on vacation…'
'That's what I'm going to share with you right now,' she added. 'That's just too much to deal with right now.'