In case you were wondering, size does matter to who has made a rather candid confession about her sex life with husband Daryl Sabara – and what a problem to have.
The Mother singer, 29, has been married to the Spy Kids actor, 30, since 2018 and the couple share two-year-old son Riley.
However, it wasn't childbirth that apparently caused damage to Meghan's vagina, but the sheer size of her husband's penis.
Again, what a problem to have!
In the latest episode of her Workin It podcast, which she co-hosts with her brother Ryan Trainor, Meghan revealed: 'My husband is a big boy.'
An interesting statement to her sibling but Meghan continued telling Ryan and guest Trisha Paytas: 'My p***y is broken, though. I have p***y anxiety.'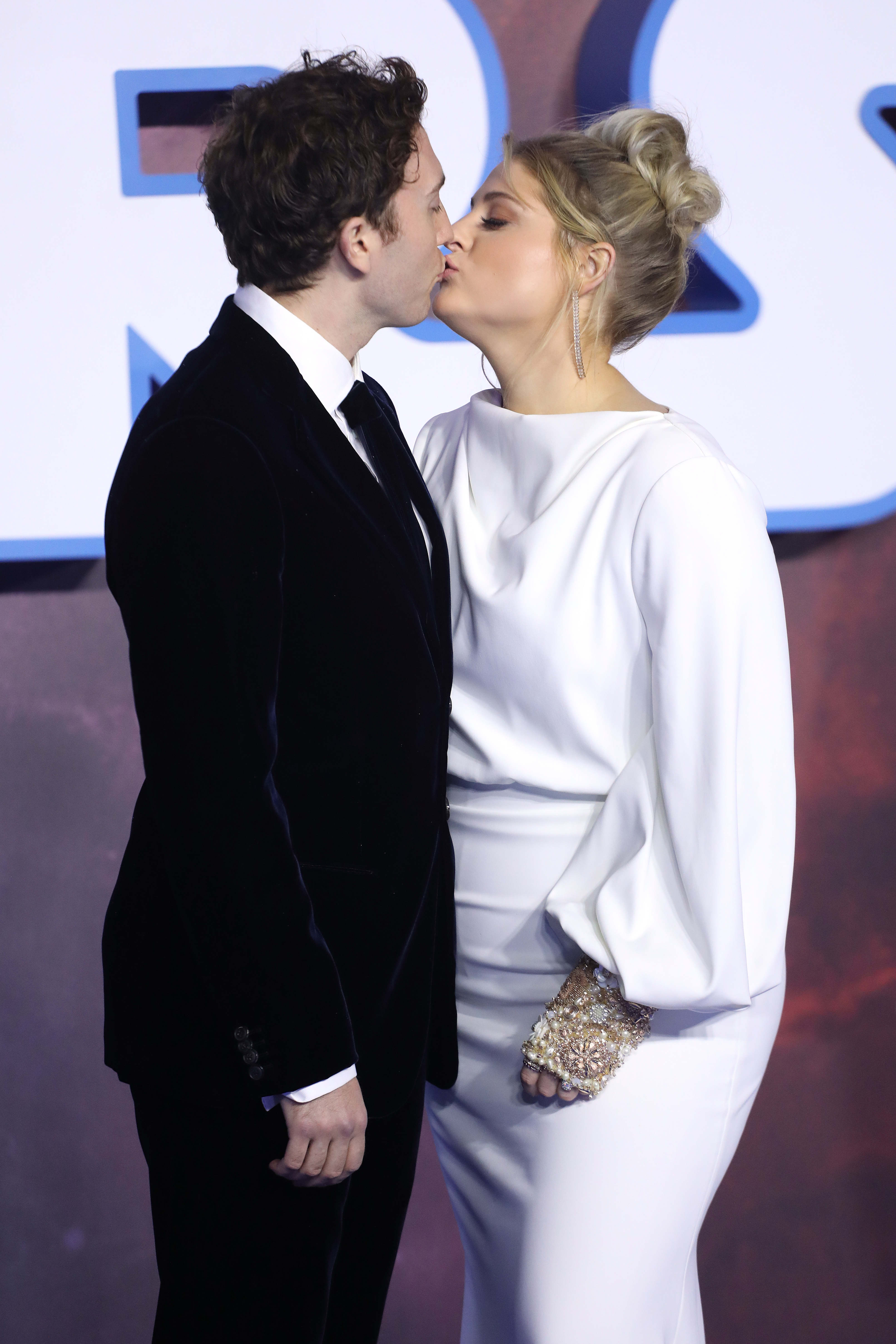 When Trisha asked if it was because Meghan's vagina was 'little' and Daryl's penis 'big', the popstar affirmed: 'Yes!'
Meghan continued: 'To the point where I'm like "Is it all in?" and he's like, "Just the tip".
'I wish I could make Daryl smaller. It's painful, dude.'
However, Meghan's complaints are entirely valid as she visited a doctor concerned about the pain during sex, and was told she has to the fear of vaginal penetration. 
According to the NHS, the vaginal muscles tighten up on their own whenever penetration is attempted and the woman has no control over it.
'I thought that every woman walking around was always in pain during and after sex. I was like, "Doc, are you telling me that I could have sex and not feel a single bit of pain?"' she recalled.
and expecting her second child, another boy, with Daryl, and said even when they were conceiving this baby, she had to ice herself after due to the discomfort.
Earlier this week, the couple's son Riley did the honours of sharing the gender of his unborn sibling on The Kelly Clarkson Show.
The toddler appeared on a screen with his parents in a pre-recorded video and announced excitedly: 'It's a boy!'