Power couple and fiancé Jake Bongiovi looked absolutely adorable in loved-up moment, snapped by a fellow celeb.
have been happily sharing their lover era with fans since the surprise announcement in April, with Millie rocking her .
At 19, some said Millie was too young but the actress has ignored the criticism and been living in her engagement bubble.
Jake, the son of Bon Jovi's frontman, is equally as smitten, sharing plenty of pictures of the couple and calling her the 'girl of my dreams'.
The 21-year-old posted the picture and captioned it simply with a heart fire emoji as the pair enjoyed a little trip out with the dogs.
He stares lovingly into Millie's eyes as she grins back up at him, looking the idyllic image of young love.
Hilariously, Millie's costar decided to comment and tell everyone that 'photo creds' should go to him.
After this gorgeous candid of the couple, we think Noah should be their official wedding photographer.
The 18-year-old was one of the the couple when they announced their engagement before a big announcement himself;
Fans were loving the picture, calling the pair 'everything' and saying they look 'so in love'.
Millie hasn't commented on the snap, although Jake did share the love for her latest post of herself reading her book while – a very apt white colour.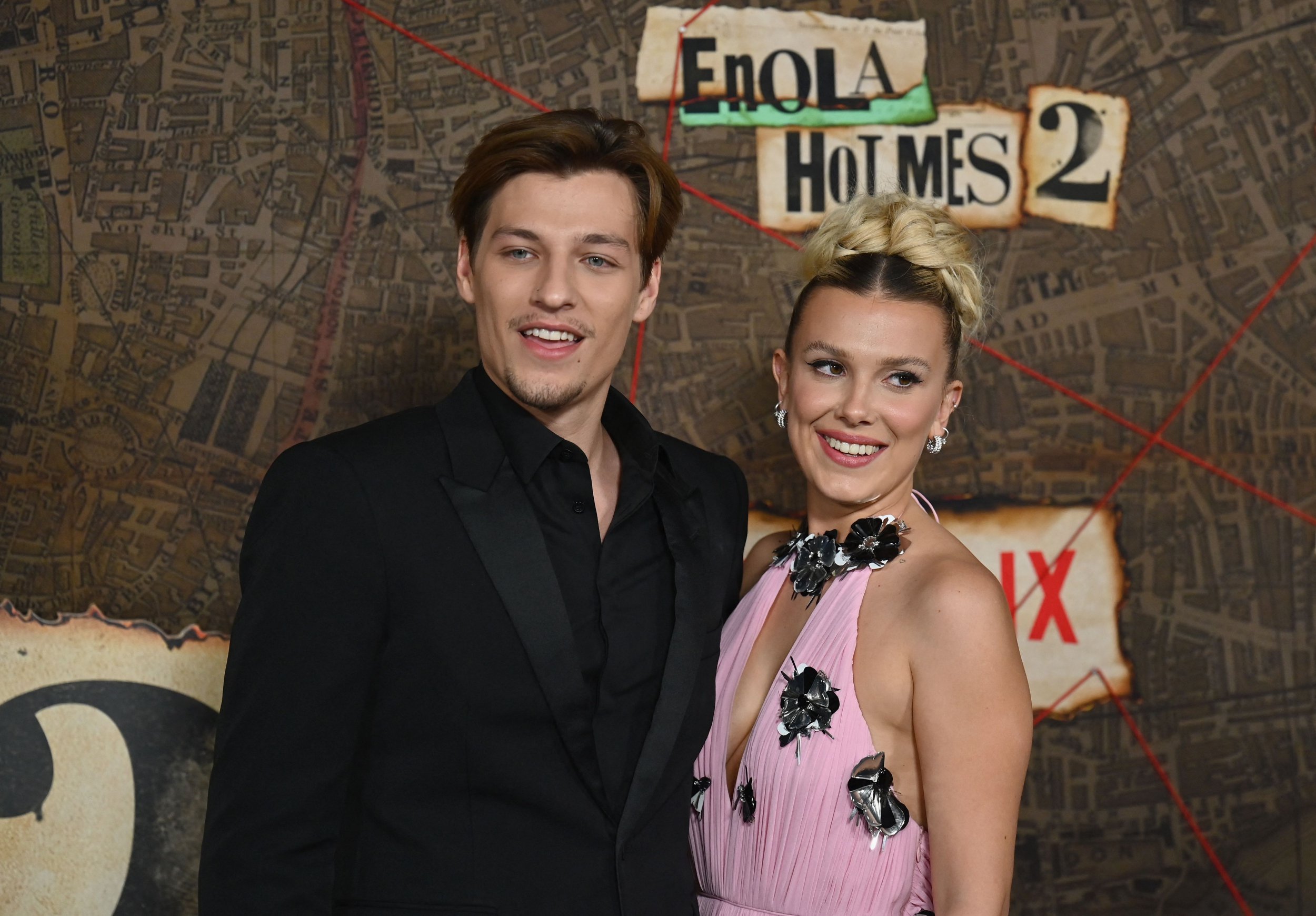 The couple announced their engagement back in April, captioning her post with .
They had a to celebrate and Jake's famous dad
Jon said: 'I don't know if age matters. If you find the right partner and you grow together… my advice really is growing together. [That's] wise.
'I think all of my kids have found the people they think they can grow together with and we like 'em all.'