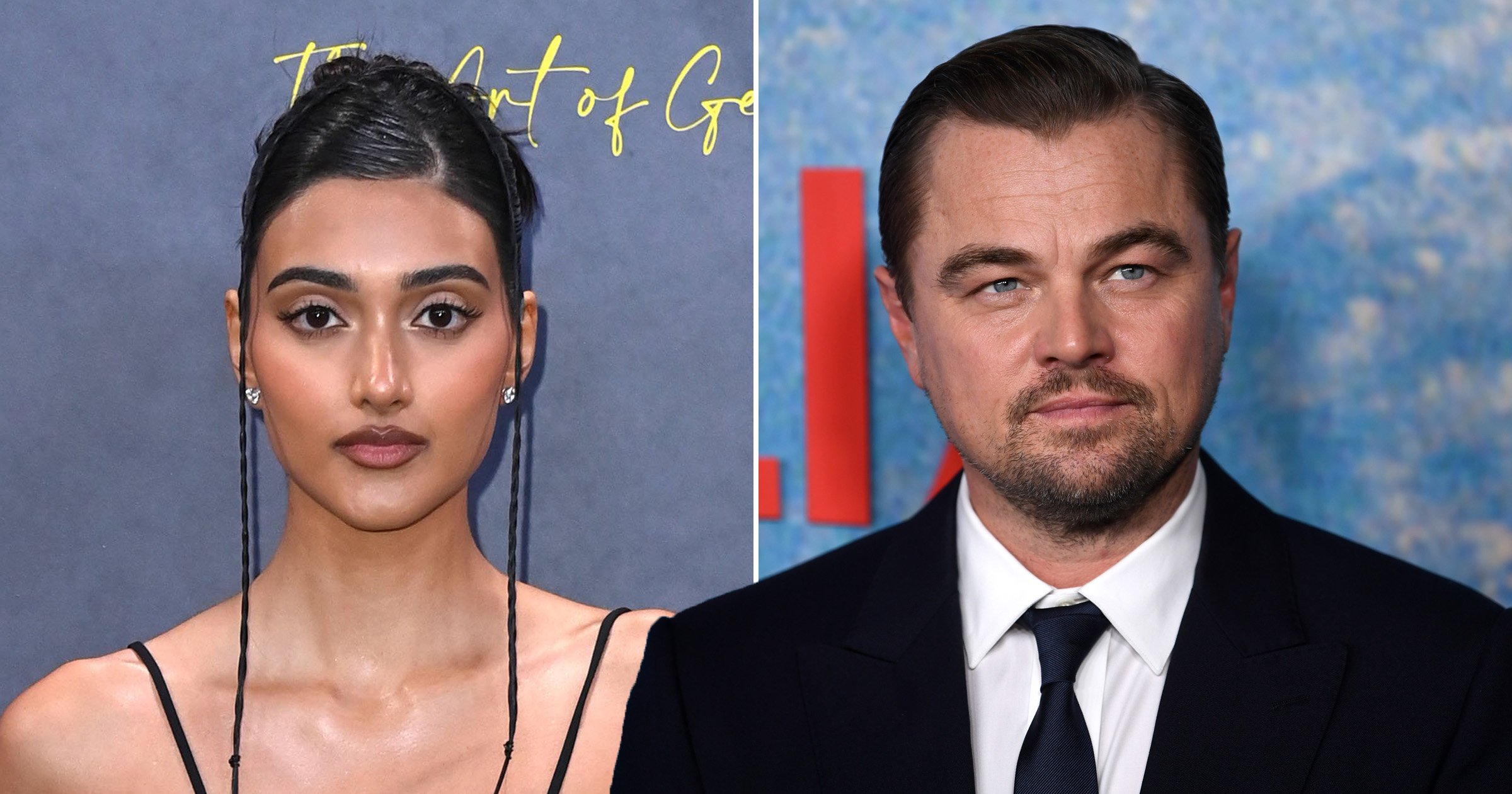 Neelam Gill has addressed rumors that she is dating amid growing speculation.
The model has been linked to the actor, 48, over the last few weeks after they were spotted spending time together.
The rumormill ramped up when the 28-year-old was seen partying with the Oscar-winner in earlier this month, .
Taking to Instagram, Neelam squashed the story in a message which read: 'Just to clear up any rumors… I am not Leonardo DiCaprio's "new flame".
'In fact, I am in a committed relationship with his good friend and have been for many months now.
'The only reason we have been pictured in the same vicinity is because I have been there with my partner.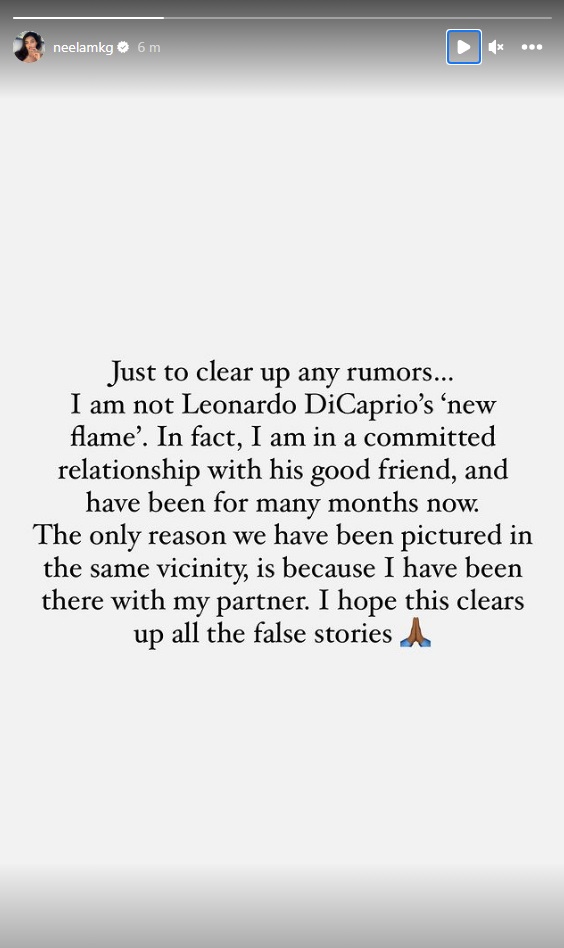 'I hope this clears up all the false stories.'
The fashionista, who has modelled for Dior and Balmain in the past, stopped short of revealing the identity of her partner.
Neelam was linked to the Hollywood icon in recent months, .
But she isn't the only famous face that Leonardo has been associated with – as from similar reports earlier this year, after she was spotted wearing a Leo necklace.
Yes, seriously.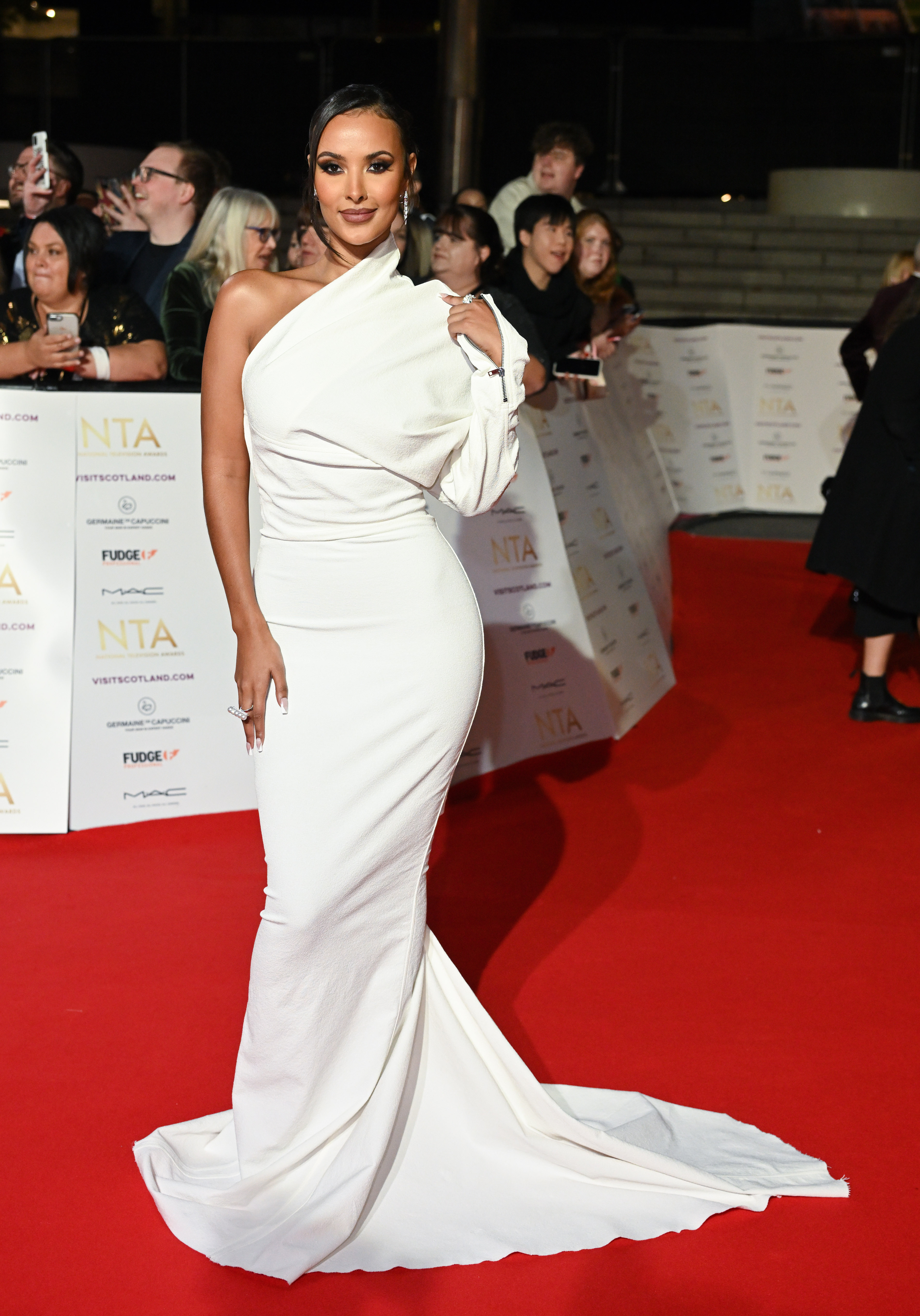 Taking a break from the sunshine on a recent holiday in April, the Love Island host tweeted: 'I've been minding my business on holiday & said I wouldn't respond/pay attention to any of the silly stories anymore but you need to stop now.
'That is literally my star sign. We are not dating. Move on please.'
Leo hasn't been far from the headlines since his romance with Camila ended last August, after four years of dating.
In the wake of the breakup, he has been romantically linked to a string of famous faces, including Gigi Hadid.
However, while he has remained fiercely private about his love life, insiders claimed that he was left 'frustrated' after being connected with model Eden Polani when she was 19.
'Leo is very single right now and he is not keen on the hype suggesting that he is seeking out these very young women,' a source told DailyMail.com in February. 'He is looking for something more mature in the relationship department.
'It is just ridiculous because he cannot go anywhere without being linked to the youngest beautiful woman there.
'He wants to ditch this image once and for all and he is really bothered that this continues to follow him.'
'Leo wants something like he had with Camila, something real.'